If you're running a SaaS company, you know better than anyone how important data security is. Even if you're not in the development stage that requires you to actively work on it, I'm sure the thoughts of data privacy have crossed your mind. After all, data breaches can cost millions, and if users can't trust you to keep their data safe… Well, it might ruin your business.
Trust and security are essential if your SaaS or a third party you work with handles or stores customer data. As a matter of fact, to move your company forward, you have to show your commitment to protecting your clients' data and preventing unauthorized access to it. One of the best ways to do so is through SOC 2 Type 2 attestation.

But what exactly is SOC 2 Type 2, and what benefits it brings to your company? What does it take to get it, and will working on it slow your organization down? This article dives into everything you need to know to achieve your SOC 2 Type 2 compliance goals without hurting your wallet or derailing your engineering team.

Here are some stuff you will learn in it:
What is SOC?
SOC stands for Service Organization Control, and it's an attestation that shows an objective third party audited your business, and you proved you can securely manage your data and protect the interests and privacy of your clients.
The American Institute of Certified Public Accountants (AICPA) introduced its framework at the beginning of 2010. The way it works is, you hire an independent auditor to evaluate how trustworthy and secure your company is and are there any safety holes or potential issues. Once you pass an audit, you can display the logo on your website and stand out to potential customers.
AICPA includes 3 different types of SOC reports – SOC 1, SOC 2, and SOC 3, and each report type serves a specific purpose.

SOC 1 relates to an organization's control over financial reporting
SOC 2 addresses the data security and privacy controls for companies that use cloud storage for their client's data
SOC 3 is a public report that outlines information related to the company's internal controls

Since companies no longer use their own data centers to store client information, cloud hosting became the new norm. And as SaaS companies started to spread, it became even more important for businesses to know their sensitive data is protected.
And that's exactly where SOC 2 comes in.

Why get SOC 2 certified
SOC 2 is all about trust. It isn't a set of hard rules. Rather, it is a control framework that uses five trust principles to define how SaaS companies manage their clients' data.
Those principles are:
Security
Confidentiality
Integrity
Availability
and Privacy

A SOC 2 report can include only one, a few, or all five of these principles, depending on what applies to your SaaS. 
When getting a SOC 2 certificate, it's important to note that most companies want to know two main things: Is your SaaS safe enough to prevent a data breach, and will it be constantly available, so pay attention to security and availability when choosing your trust principles.

This brings us back to the original point: Businesses want to deal with secure vendors.
Getting a SOC 2 certification can help you in many things, such as:
Building a good credibility
Standing out from the crowd
Giving your business a competitive advantage
Opening doors to many billion-dollar industries
After all, most enterprise clients who deal with sensitive data are only looking to work with SaaS companies with a completed SOC 2 audit that proves they are safe to work with.
Having a SOC 2 report isn't just a huge differentiator on the market. It improves your overall efficiency and streamlines your processes. That ultimately leads to improving your services and operating effectiveness. It also provides valuable insights into your company's risk and security posture, internal controls, and much more.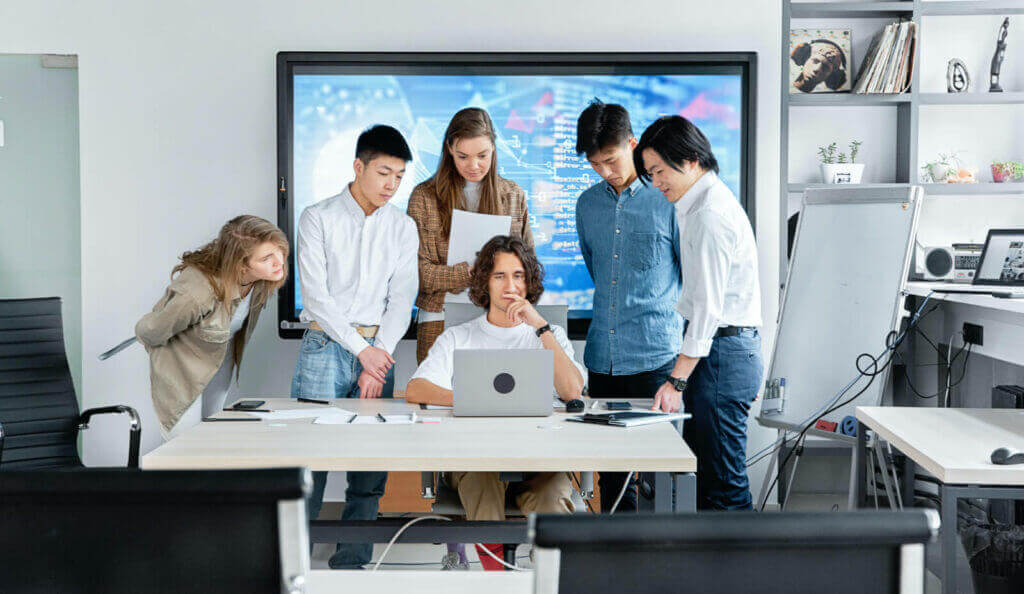 SOC 2 Type II: The ultimate SOC compliance
SOC 2 report has two types, Type I and Type II. A SOC 2 Type I report looks at your security processes as they were at a specific moment. It doesn't evaluate consistent performance; it simply shows the auditor details of the system at a certain point in time.
Another difference between SOC 2 Type I and Type II is that you can only get a Type I certificate once. To prove your ongoing compliance, you need a SOC 2 Type II certificate. A SOC 2 Type II report is considered more valuable since the auditor verifies your controls over a specific period, such as 6-12 months. It demonstrates that you have consistently implemented best security practices.
| | |
| --- | --- |
| SOC 2 Type I | A report that shows you were compliant at a specific point in time. |
| SOC 2 Type II | A report that shows you were compliant during a specified period of time, such as during 6-12 months. |
It's the Type II reports that your clients really want to see. It shows them that your system operates effectively – long term. It provides a greater level of confidence, ensuring your clients that your organization applies the best possible security practices.


How to get your SaaS ready for SOC 2 Type II
If you're planning to get SOC 2 Type II certificate in the future, it may seem like getting ready for the audit process takes a lot of work and time. And honestly, if you're doing it manually and from scratch, it does. On the other hand, if you decide to use an automation tool such as Sprinto, that process can take as little as two weeks. Regardless of how you choose to do it, or whether prospects are already knocking down your door for a SOC 2 report, understanding what the process looks like is crucial to start the preparations. Breaking it down into stages will give you a better idea of what you'll need to work through.
Assuming you've already decided you want to get a SOC 2 audit, we'll share with you the four main stages of the SOC 2 timeline.
1. Planning stage
This is a big step, in which you need to define your system description and audit scope.
For the system description, you will have to describe exactly what your system is designed to do. Pay attention to the number of products you have, exclusions, free trials, and anything else the auditor may find relevant. Depending on the complexity of your services, the system description can vary from a few paragraphs to dozens of pages, but expect to have at least a paragraph per product. Let's say you have sales software that offers a free trial and two paid versions. In this example, you will have to describe your system in at least three paragraphs.
Using the five trust principles we mentioned before, you will establish the audit scope. When choosing the principles, think about your clients, their locations, and your products and services.
Once you figure out which of the trust principles apply to your SaaS, it's time for your team to spend some time developing and adjusting various policies and practices.
2. Preparing stage
The majority of your preparation stage will go on evidence collection and producing the documents your auditor requests. That pile of documents most commonly consists of:
Policies – all your internal control policies that address your security controls
Procedures – your team's activities and tasks
Implementation – ensure you're implementing all mentioned policies, processes, and controls
Operations – extra documents such as incident reports, company structure, business partners, third party vendors, etc.
Collecting all the evidence and documents needed to prepare for the audit can pull your team away from their tasks and waste dozens of hours each week. In this stage, considering a compliance software that will automate those processes might be a good idea.
3. The audit
Once all your documents are in place, the search for an independent auditor begins. Most SaaS businesses base their research on price alone, but it's equally important to finding an auditor with a good reputation, who has experience with companies like yours, and who is qualified to complete a certified SOC 2 audit.
Before this stage, you will need to figure out how to securely share all your documentation once the auditor requests it. If you're using software that helps you sort all this paperwork out, you need to make sure your auditor knows how to use it, too. Sprinto partners with independent third-party auditors that are already trained on using the platform, saving you from searching for auditors and figuring out how to forward them the documents. They can get all they need by simply logging into the software.
4. Getting your SOC 2 audit report
Your SOC 2 report is finally here! Once you get the results, you can share them with potential or existing clients that requested a copy. Since it contains a lot of sensitive information, you can watermark it or even request a signed NDA from your prospects before sharing it with them.
Keep in mind that once you get your SOC 2 certificate, you have to maintain ongoing security compliance. That means your new controls and processes have to align with everything you have done so far, and your employees can't just stop maintaining excellent performance standards. This brings out another benefit of compliance automation software. It can help reduce the stress, time, and costs associated with maintaining your security compliance by automating the changes to policies or processes.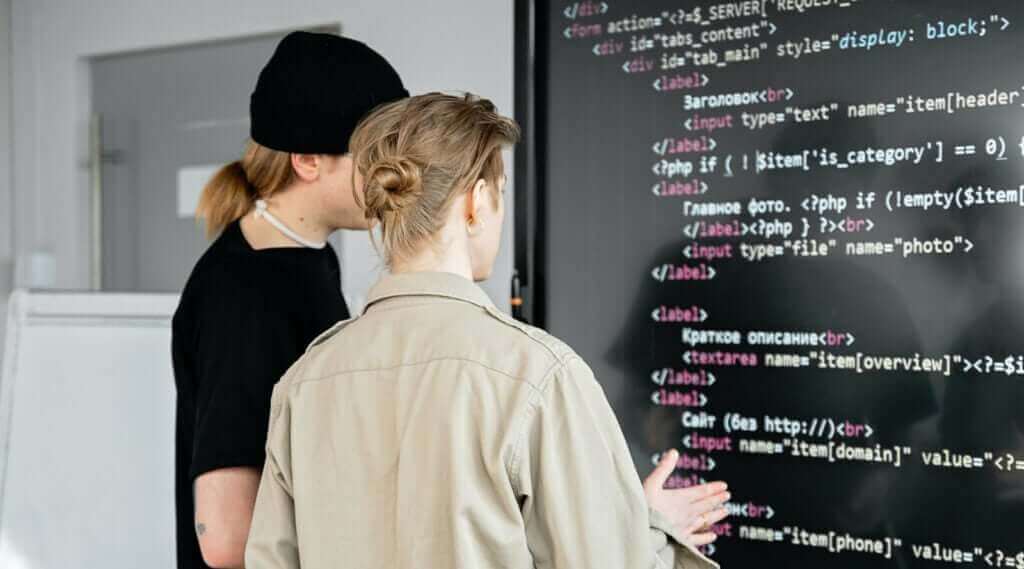 How long does compliance last?
Becoming SOC 2 certified is not where your security journey ends. It's just the beginning of a long-term commitment to security compliance. In today's environment, there is no such a thing as "100% secure" and free from all cybersecurity risks. That's why companies, in general, perform annual SOC 2 audit reports. Technically, SOC reports don't expire, but renewing them every 12 months is a common practice.
Sharing a few years old audit report doesn't look trustworthy to your potential clients. It may result in them turning to the competition or asking you to verify your current procedures, which will put more stress on you and your employees. Therefore, ongoing security compliance is a must if you don't want to lose clients to your competition.
How to Speed up the SOC2 Type II Audit
Nobody wakes up in the morning excited to deal with a SOC 2 audit, and everyone wants to find ways to speed it up. SOC 2 can be complex, extensive, time-consuming, and often overwhelming. It can impact your overall productivity by dragging your team away from their everyday tasks.
All in all, SOC 2 Type II can be a lot, and there is no magic solution that will make you instantly compliant. That said, good automation software can help you understand your compliance requirements. However, great automation software will offer you expert guidance on live sessions and automated evidence collection, while removing the headaches of manual monitoring.
One of the main benefits of using Sprinto's platform is that all those manual tasks pretty much disappear. The software handles everything needed for your security and compliance, from evidence collection, onboarding and off-boarding employees, gap analysis, and risk assessment. It reduces the risk of human error, gives you insights into your security compliance, and saves time and money you would waste otherwise. Not to mention, you don't need to talk to the auditors – ever. Instead of wasting hours emailing back and forth with them, Sprinto allows you to automate the auditing procedure as well.
It also makes the auditor's life easier since they can get all the information they need by pulling it directly from Sprinto, ultimately resulting in a faster and cheaper process.
Final words
SOC 2, especially Type II, became a hot topic among SaaS companies. If you're running a SaaS business, it will likely come up in future conversations with your prospects and leads. They want to know they can trust you and that your team is dedicated to cloud security and protecting their data.
Becoming SOC 2 Type II compliant isn't just ticking everything on the compliance checklist. Think of it as a great way to build trust, and secure your company and the operation of your cloud infrastructure. While it may seem like an intensive, complex, and time-consuming process, compliance software can ease the burden of your engineering team.
Are you ready to get started on your SOC 2 Type II compliance? Let us do the heavy lifting for you. Sprinto can help you achieve compliance in record time by automating your evidence collection, security monitoring, and all other compliance operations across your SaaS services. Get in touch with our experts, schedule a demo, and learn how to get a hassle-free SOC 2 certificate.