A Quick Guide to SOC 2 Vendor Management 
Gowsika
Nov 07, 2023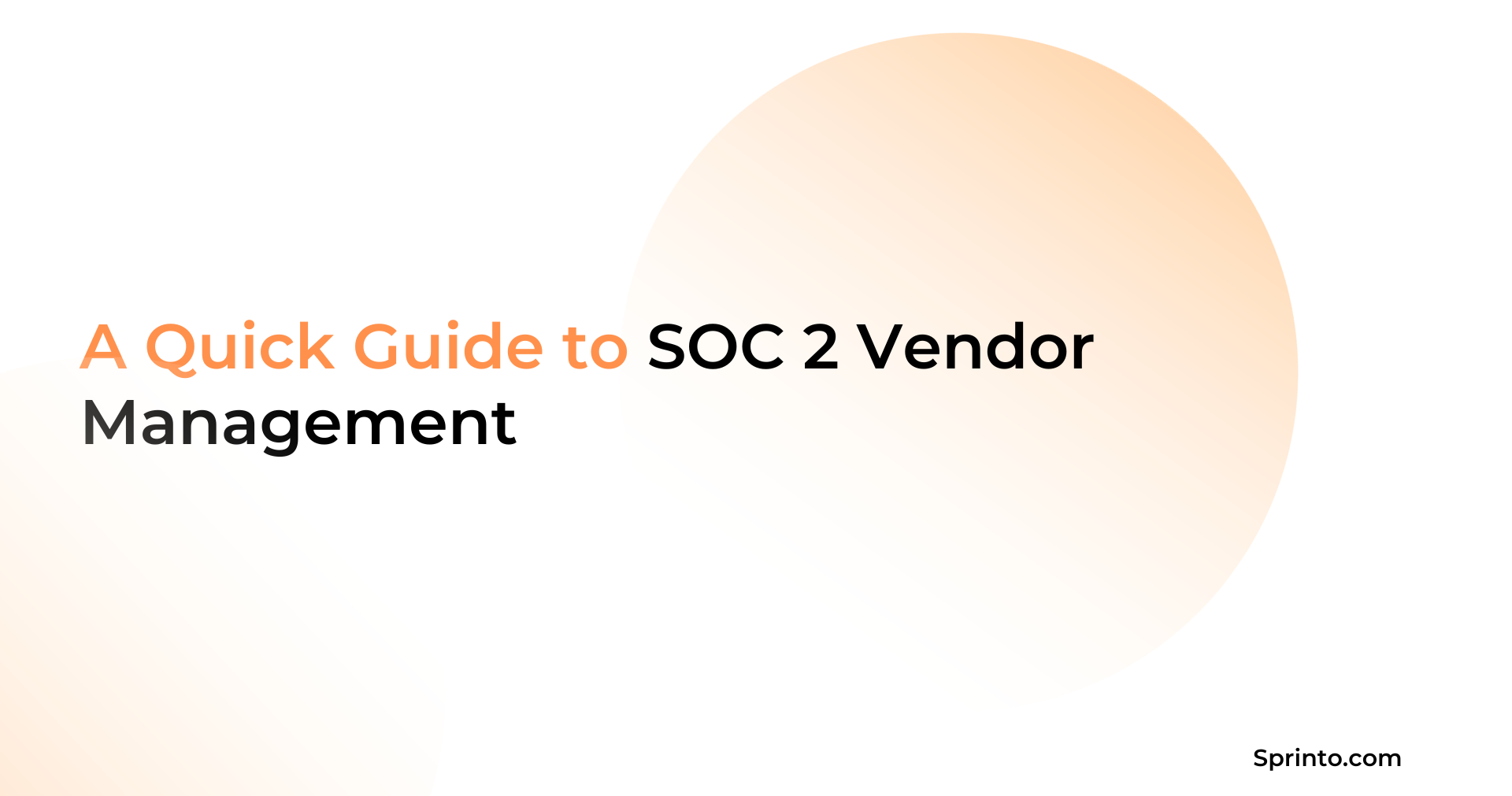 Over the last two years, it is estimated that 98% of organizations have experienced a data breach attributed to third-party risks. Organizations often overlook the importance of vendor management while framing the risk management process. And this can come with devastating consequences. 
At some point, cyber threat actors try to exploit and gain access to sensitive data through the vulnerabilities present in third-party vendor systems. This makes it crucial to understand how vendors and third-party organizations handle your data and what you can do to shield yourself from threats that stem from external systems.
A framework like SOC 2 can improve your security posture significantly. The robust framework gives great importance to vendor risk management and ensures measures are in place to help organizations control the risks associated with third-party systems.
With that in mind, read on to find out more about SOC 2 vendor management and how it can be a game-changer in your security arsenal.
What is SOC 2 vendor management?
SOC 2 vendor management is the process of evaluating and monitoring third-party vendors and systems. It aims to ensure they adhere to the security and compliance standards outlined by SOC 2's trust service principles (security, availability, confidentiality, processing integrity, and privacy).
The vendor management process includes assessing the vendors' control environments, policies, and procedures to ensure that they comply with the requirements of the compliance standard and safeguard sensitive data. By employing SOC 2 vendor management, organizations can minimize any cyber security risk associated with vendor relationships, protect data, and verify that vendors maintain security standards.
Who is considered a vendor under SOC 2?
In SOC 2, vendors refer to parties outside the reporting entity being audited for SOC 2 compliance. Below are the entities and businesses that come under the categories of vendors as per SOC 2.
Cloud service providers: Companies who provide the business with computing resources such as Infrastructure as a Service (IaaS), Platform as a Service (PaaS), or Software as a Service (SaaS).
Data centers: Companies that handle the hosting for management of servers, housing of networking gear, and storage and retrieval of data in a secure data center.
Managed IT service providers: Service providers who manage and maintain IT infrastructure for an organization.
Payment processors: The entities involved in dealing with payment transactions and the maintenance of financial data.
Human resource outsourcing vendors: Companies that manage HR operations— payroll, benefits, administration, and employee records.
Accounting and audit firms: Entities that perform financial auditing, compliance reviews, or other financial services.
Consulting firms: Entities that advise businesses on business processes, IT security, or strategy.
Any third-party service provider: Any external entity that provides any other kind of services that impacts the organization's systems or data security.
How to deal with vendors as per SOC 2?
SOC 2 is a risk-first compliance framework. It lays the foundation for safeguarding against various risks, with third-party exposure being one of them. The following section will delve into the specifics of SOC 2, exploring how it enables businesses to identify, assess, mitigate, report, and track risks resulting from third-party vendor systems. Here are the 5 ways to deal with vendors as per SOC 2:
Vendor due diligence
SOC 2 reinforces the importance of performing comprehensive due diligence while assessing vendors. While reviewing the vendor's SOC 2 reports, organizations should understand to what extent these reports align or fail with their security and compliance requirements, among other factors, before agreeing. This helps you determine vendor reliability as recommended by the SOC 2 guidelines. 
Contractual arrangements
Contractual agr­eements strengthen your security controls and requirements while dealing with vendors. The contractual agr­eements should include:
State the expectations of secu­rity and co­mpliance, outlining the requirements vendors should meet for SOC 2 standards.
Determine measures of data prote­ction to ensure proper handling of sensitive data.
Defining procedures for incident response, ensuring both parties understand their responsibilities during a security event.
Include a clause that states the availability of service and support to address any issues.
Also check: SOC 2 Controls: All You Need to Know
Continuous monitoring
Continuous monitoring of the vendor's compliance with SOC 2 requirements involves process such as:
Reviewing SOC 2 reports to ensure continuous adherence to the standard.
Conducting vendor risk assessments to identify and mitigate potential risks.
Continuously tracking vendors' security practices to identify vulnerabilities or to stay informed of any changes.
Incident response
Collaborate with vendors and develop effective strategies and plans for incident responses. This will help you respond to and mitigate ­security risks/incidents better and develop risk control activities.
Documentation and record keeping
To adhere to SOC 2 requirements, it is essential to maintain detailed information on all vendor interactions, assessment reports, and reviews. These records help you facilitate the audit process and ensure compliance. Documenting these reports helps in increasing the transparency and accountability with vendors.

Benefits of SOC 2 vendor management
SOC 2 vendor management is not just about compliance. It acts as a critical component in your business operation with several advantages that span organizational security and help you streamline processes to increase operational efficiency. Here are a few benefits listed below:
Improves data security
Selecting vendors with SOC 2 certifications ensures that organizations they deal with vendors who operate under tight security standards. This vendor selection benefits the organization by reducing the risk of data breaches or unauthorized access to sensitive information, thereby contributing to overall data security.
Compliance with frameworks
SOC 2 compliance requirements are essential to several organizations operating within regulated industries. Vendor management helps ensure vendors' practices align with regulatory standards, reducing the risk of non-compliance, loss of certification status, and reputational damage.
Efficient incident response
Collaborative incident response planning with vendors ensures a swift and coordinated response to security breaches, which thereby minimizes the impact of incidents, mitigating the reputational damage and financial losses.
Cost savings
Effective management of vendors reduces the chances of costly security incidents and helps you allocate resources more effectively. It also streamlines vendor-related processes, such as due diligence and audits thereby saving costs in the long term.
Improved vendor performance
Organizations can hold the vendors accountable for maintaining security and compliance standards. Often, this accountability translates into vendors continuously improving their practices to meet the organization's expectations.
How to make SOC 2 vendor management easier?

Navigating through SOC 2 vendor management can be challenging but it is crucial to safeguarding your organization from third-party risks that could cost your reputation. So, what's the solution?
Cue compliance automation.
Leveraging a comprehensive compliance management and automation solution like Sprinto puts vendor management on autopilot so that you can effectively manage the potential risks associated with vendors, and you wouldn't need a vendor management team.
With Sprinto, you can discover and add vendors to the platform, and you can choose the type of data that the vendor has access to. The platform monitors the mapped internal controls that align with the vendor, automates the vendor management process, delivers real-time reports, and notifies us of any gaps in the vendor management lifecycle.

Speak to our compliance experts today to make vendor management more efficient and tied to security compliance.


Conclusion
The SOC 2 vendor management is a crucial process that requires a significant amount of attention. This involves selecting the right vendors, assessing their compliance status, and ensuring they adapt to the latest SOC 2 compliance requirements. Needless to say, it can quickly become cumbersome. That is unless you have a dedicated solution to help you streamline all of this work for you.
That's where Sprinto comes in.
Sprinto, a compliance automation solution, helps you track and manage all of the tasks pertaining to vendor management throughout their life cycles. The platform also helps you automate vendor risk assessments, frame effective incident response plans, and set up notifications when controls are about to fail.
Let's show you how it's done. Speak to our experts today.
FAQs
How often should organizations review their SOC 2 vendor management policy?
An organization should review its vendor management process annually or whenever there are significant changes in the policy to identify changes in the risk level.
Why is vendor risk management important?
Vendor/third-party risk management is important because it mitigates the severity and frequency of data breaches, data leaks, and cyber attacks involving third and third-party vendors, protecting sensitive data and ensuring business continuity for better business relationships.
How do I request a SOC 2 report from a vendor?
Organizations should request the SOC report during contracting and vendor selection. If it is a critical vendor, then make sure to ask for different types of reports before onboarding them.
Gowsika
Gowsika is an avid reader and storyteller who untangles the knotty world of compliance and cybersecurity with a dash of charming wit! While she's not decoding cryptic compliance jargon, she's oceanside, melody in ears, pondering life's big (and small) questions. Your guide through cyber jungles, with a serene soul and a sharp pen!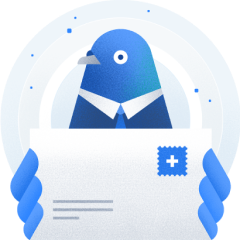 Subscribe to our newsletter to get updates
Schedule a personalized demo and scale business
Subscribe to our monthly newsletter

Sprinto: Your growth superpower
Use Sprinto to centralize security compliance management – so nothing
gets in the way of your moving up and winning big.