How to Get PCI DSS Certification (Complete Guide)
Ayush Saxena
Nov 04, 2023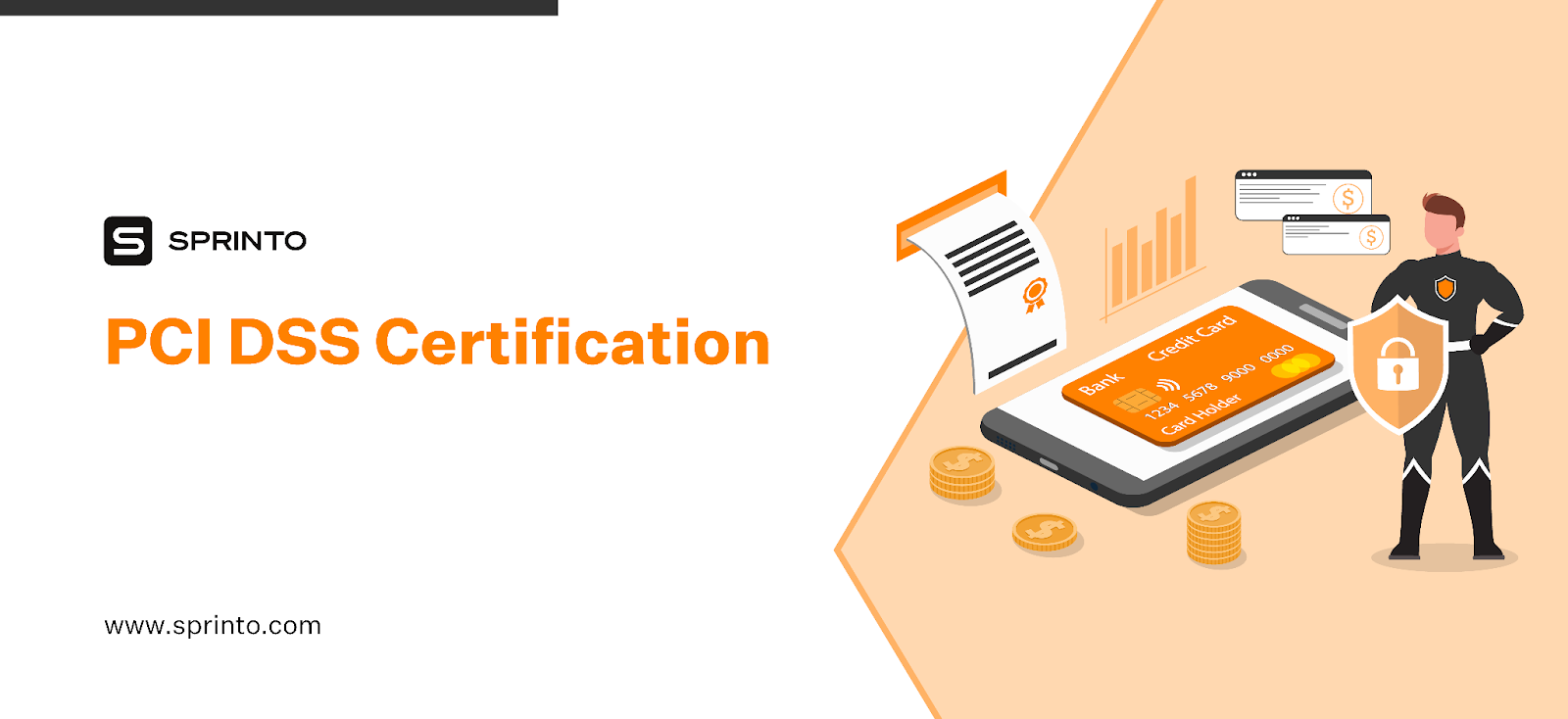 Air Europa, a Spanish airline, recently suffered a data breach, forcing customers to cancel their credit cards due to hackers accessing their financial data.
This incident highlights the importance of (Payment Card Industry Data Security Standard) PCI DSS Certification, which is crucial for securing credit card transactions globally.
In this article, we will learn about the steps you need to take to get PCI DSS certification. Depending on the volume of transactions carried out annually, your company can fall under any of the four compliance levels.
Let's dive in…
TL;DR

If your organization stores or transmits online payment information on your cloud server, PCI compliance is a must. PCI DSS certification is compliance aimed to protect credit card data against cyberattacks and frauds. The certification process involves 11 steps that you can take to get PCI Compliant.
Certification levels depend on your business's yearly transactions. Small businesses could spend $5,000-$20,000 for certification, while larger enterprises might pay $70,000+.
What is a PCI certification?
PCI DSS certification is a vital security standard for credit and debit card transactions with widely accepted policies and procedures. It helps you mitigate risks associated with cardholders' data and the misuse of their personal information.
PCI certification safeguards card data by imposing specific requirements. These include essential practices like firewall installation, data encryption, and antivirus software usage, which we will discuss further in the section. Remember that you must also control access to cardholder data and monitor network resource access to get PCI certified.
Also, Obtaining PCI compliance is not a simple feat; it is a badge of security that reassures customers your business is trustworthy. On the flip side, noncompliance can be costly, both financially and for your reputation. We have outlined the cost of repercussions below if you don't get PCI DSS certified.
Why is PCI DSS certification required?
The PCI DSS certification is required as per contract for those storing or handling cardholder data, whether you are a global enterprise or a start-up. Your business must always be compliant, and you should validate your compliance annually if you take credit cards like American Express, JCB International, VISA, and more.
PCI DSS compliance certification process helps you secure card data at your business by establishing a set of requirements set by PCI SSC. PCI DSS was created to serve as a foundation for control and to recommend baseline security measures for any cloud-hosted company that handles credit card transactions.
Being PCI compliant doubles up as official evidence that your cloud-hosted company or service providers have a safe network and are safe to transact with.
However, obtaining and maintaining PCI DSS Certification is both complex and time-consuming. But the good news is that there are certain steps you can take (as shared below) to make the entire process easier to secure systems.
Who Does PCI DSS apply to?
PCI DSS compliance applies to all companies that collect, process, and transmit credit card data. If your business accepts or processes credit card payments, you must comply with PCI DSS requirements based on the security policy.
Talk to our experts to learn more about PCI DSS certification for free!
How to get PCI DSS Certification?
Getting PCI DSS certified is doable and typically takes companies one to two weeks, depending on payment complexity and current information security status. If you're keen on achieving PCI compliance.
Here are the 11 steps you can take to get PCI DSS certification:
1. Get familiar with the 12 PCI DSS certification requirements
You need to adhere to twelve PCI DSS requirements to progress toward obtaining the PCI DSS certification process for your cloud-hosted company. These twelve requirements are distributed among six goals necessary for any company to comply with PCI compliance requirements.
Hence, the first step is to check if you adhere to all the requirements and compliance assessments and if you need to take the next steps to implement them. (Check out the 12 requirements of PCI)
Want to see a video instead for the requirements? Check this out:
2. Identify what your company needs 
Now that you're sufficiently familiar with the twelve PCI DSS requirements, the next step to obtaining PCI DSS certification is to identify your cloud-hosted company's PCI compliance requirements.
The PCI Council has classified 4 PCI levels, each with different requirements.
The level of PCI compliance that needs to be adhered to mostly depends on the volume of transactions your cloud-hosted company processes annually.
Here are the 4 PCI compliance levels your need to know for your next step in PCI DSS compliance certification process:
Compliance Level 1: Transactions per year > 6 million
Compliance Level 2: Transactions per year – 1 million to 6 million
Compliance Level 3: Transactions per year – 20,000 to 1 million
Compliance Level 4 – Transactions per year < 20,000
Suppose your cloud-hosted company falls under compliance level 1. In that case, you need to hire a PCI-qualified security assessor (QSA) to conduct an audit that identifies your company has met the required PCI data security standard. You also need to submit an annual report on compliance (ROC) as a part of your business processes.
On the other hand, if your cloud-hosted company falls under compliance levels 2 & 3, you must fill out a Self-Assessment Questionnaire (SAQ) to attest that your company has implemented all security measures required by the PCI Data Security Standard.
If your cloud-hosted company falls under compliance level 4, it is still recommended to fill out SAQ. Although it's not mandatory to do so in your progress toward the PCI DSS certification process.
Dive deeper into PCI DSS levels
3. Locate and map how your payment card data moves
To safeguard sensitive credit card information, you must first understand where it resides and how it moves. This is where you need to start creating a data map that outlines the systems, network connections, and applications interacting with credit card data in your company. To make this better, collaborate with your IT and security teams.
Identify every customer-facing aspect of your business connected to payment transactions. This might include online shopping carts or phone orders. Figure out the various pathways cardholder data takes within your system, as it is good to pinpoint where you store the data and who has access to it for getting PCI certified.
4. Complete your Self Assessment Questionnaire
First, remember to finish your ROC or SAQ. To do this, you'll need to complete a self-assessment questionnaire (SAQ) or a report on compliance (ROC).
SAQs are handy for merchants to double-check their self-assessment answers. Bigger companies often get a qualified security assessor (QSA) to assist in accurately assessing their compliance. And an ROC is specifically for level-one companies going through security audits, as they remain valid for one year.
5. Check your security controls and protocols
Next is to examine your security controls and protocols. Once you've identified where credit card data could be accessed in your company, collaborate with your IT and security teams again.
The goal is to make sure the right security settings and protocols are established. These protocols, like Transport Layer Security (TLS), are meant to safeguard data transmission.
If not, you can always take the help of a compliance automation platform which helps you measure your gaps and come up with a remediation plan.
Here is where Sprinto comes in. Sprinto is a AI-powered compliance automation platform that helps you get compliant by automating 90% of the efforts. To check if your security controls and protocols are in order, Sprinto helps you with continuous control monitoring.
It conducts millions of checks every month and if you seem to miss any control, an alert will be sent to the admin to address the issue.
6. Conduct quarterly scans
Many compliance standards need companies to routinely check their operations and methods to stay compliant and follow the best practices. You can get help from an approved scanning vendor (ASV) to make sure your scans are reliable and meet PCI guidelines.
These vendors conduct external audits using approved security tools to spot any risks or vulnerabilities in your system. Once you spot weaknesses, fix them to reduce the chances of hackers getting in. Doing these scans every business quarter, or roughly every 90 days, keeps your systems secure.
7. Security Assessment
Because the purpose of PCI DSS certification is to eliminate the risk of credit card data breaches, all cloud-hosted companies must perform a detailed risk assessment in their own credit card data environment.
The goal of every cloud-hosted company that processes credit card data is to discover threats and vulnerabilities to credit card data and services performed.
8. Conduct gap analysis
Now, you have to review the PCI DSS requirements to discover potential compliance gaps (if any). And if you do discover any gaps, then it is critical to formulate a remediation plan immediately to close those discovered gaps.
For this, you can even consider hiring a PCI QSA to ensure proper gap analysis is carried out and reviewed to eliminate any chances of errors.
9. Conduct internal PCI DSS audit
The next step is to conduct an internal PCI DSS audit. This audit helps you check if you're following PCI DSS rules.
You can have your own experts do it or hire a third-party auditor. Look at how well your security measures are working, review your documents, and find any places where you're not following the rules.
If the audit finds problems, make sure to fix them.
Check out a detailed guide to PCI DSS audit
10. Continuously monitor your system
Remember, PCI compliance isn't a one-time thing. It's an ongoing process to keep your business compliant as things change.
Some credit card companies might need you to send reports regularly, especially if you process a lot of transactions. Staying compliant often means working together across different departments.
If you don't have that already, think about forming a team to handle compliance.
With Sprinto, you get help in figuring out which systems to include in your controls and how to manage them.
It even sets up role-based access controls to prevent cybersecurity problems. Start by assigning owners to each control; they're crucial for fixing vulnerabilities quickly, ensuring everything's secure.
11. Prepare to get PCI DSS Certification
Getting PCI DSS certification is important, but remember, external Qualified Security Assessors (QSAs) do official audits.
QSAs are experts in data security and are certified by the PCI DSS Council. When you've chosen your QSA and defined what they'll evaluate, they'll investigate various parts of your organization.
They'll look at how you've set up security controls to meet the 12 PCI DSS requirements. But don't worry; they're on your side.
Their main job is to check for potential cardholder data vulnerabilities, not punish your organization. The QSA will test your cardholder data environment, including devices, networks, and applications that handle cardholder info. They'll also review your overall security, including policies and procedures.
Once they are thorough, they'll create and submit a detailed Final Report.
Sprinto will help you simplify your external audit with automated evidence collection. All you need to do is integrate your cloud stack with Sprinto and upload evidence in the form of screenshots. If anything is missing the system will immediately send alerts to the admin.
At the day of the audit, you can simply show the audit dashboard where all the evidence is available in one place instead of going back and forth.
Breeze through PCI DSS compliance without worrying about its complexities
Benefits of getting PCI compliance certification
PCI DSS, of course, provides a baseline security for the burden of customer data you hold. But apart from that, you need to be aware of many other things that actually increase your business growth.
Now, let's take a look at some of the benefits you'll receive directly or indirectly when you become PCI-compliant.
1. Prevents data breaches
Data breaches happen a lot nowadays, both for big and small companies. Preventing data breaches is the main goal of PCI-DSS. Its requirements ensure you have everything in place to stop a big breach from happening.
2. Increases customer trust
Would you support a business if you thought your credit card data might get stolen? Most people wouldn't. Even though customers might still need to grasp the details of compliance fully, they're becoming more aware of the issue due to public breaches in the news.
It won't be long before customers view PCI compliance as a sign that your business is following best practices. Customer confidence has a big impact on your brand and profits. If people don't trust you to protect their data, they're less likely to spend money.
In fact, two-thirds of US adults wouldn't return to a business after a data breach.
3. To avoid paying penalties
You definitely want to avoid fines and penalties. With PCI DSS, the acquiring bank is fined, and that cost often lands on your business.
Unlike GDPR, where fines are one-time, PCI DSS penalties accumulate monthly until you're compliant. These monthly penalties can add up fast or push you into hasty compliance.
It's an expensive process, and there's more to consider.
4. Improves your business trajectory
Cybercriminals see third-party networks as potential entry points, so companies are checking the security of their vendors and partners. They often demand strong security measures before partnering with an organization.
Being PCI compliant is a big plus. It can boost your chances of forming business relationships by tenfold. Many businesses require PCI compliance as one of the conditions for partnership.
How long does PCI DSS certification take?
The entire process of becoming PCI compliant could take anywhere between one day to two weeks. The actual time for compliance depends on the time period required to complete the self-assessment questionnaire. In addition, businesses are required to pass a PCI scan.
Once the scan and questionnaire have been successfully passed, the results are shared with the company's merchant bank. That information is then shared with the Payment Card Industry, stating that the organization has met the requirements of PCI compliance.
How much does PCI DSS certification cost?
The PCI DSS certification cost for a small organization could incur between $5,000 to $20,000, whereas for a large organization, anywhere between $50,000 to $200,000. Another key factor that influences the PCI DSS certification cost is the current security culture of the organization.
For a small business, depending on your environment, PCI DSS compliance should cost starting from $300 per year.
Vulnerability scanning: around $100 – $200 per IP address
Self-Assessment Questionnaire: $50 – $200
Training and policy development: roughly $70 per employee (Read more on PCI DSS training)
Remediation depending on existing security practices: anywhere from $100 to $10,000
For a very large enterprise requiring a PCI DSS assessment, depending on your environment, expect to pay $70,000+ in total costs.
Onsite audit: around $40,000
Penetration testing: around $15,000
Vulnerability scans: around $1,000
Training and policy development: around $5,000
Remediation cost varies greatly based on existing security practices: anywhere from $10,000 to $500,000
Save up to 60% on PCI DSS audit costs with Sprinto
How to demonstrate PCI DSS certification to your customers?
As soon as you've obtained your PCI DSS certification, you should immediately make all your customers aware of it. The demonstration helps to make your customers aware that your cloud-hosted company is capable of accepting payments from branded credit cards and can also manage the risks associated with handling highly sensitive credit card data.
The easiest way to demonstrate your PCI compliance is by showcasing the attestation of compliance (AOC) and report on compliance (ROC), which proves that your cloud-hosted company is PCI-DSS certified.
What's Next?
Protecting cardholder data is a universal challenge for businesses handling credit cards. Starting with PCI standards is a smart move. Avoiding or half-heartedly pursuing PCI DSS can lead to problems.
PCI DSS is the best path to secure your data and is more cost-effective than risking a data breach. That's where Sprinto comes in, offering innovative features to swiftly make you compliant and secure.
In addition to evidence collection and continuous monitoring, Sprinto aids in risk management and efficient internal audits. If you're interested in learning more, connect with our experts for a demo call.
FAQs
Why do we need to give PCI DSS policies more importance?
Policies form the basis of any organization's Information Security Management system. In simple terms, they're written statements of what you intend to do. Sharing policies with your staff is essential to set expectations and achieve your goals. These policies are also shared with customers and prospects to demonstrate your commitment to doing the right things, which builds trust.
How often is PCI certification required?
PCI compliance certification is an annual requirement. Whether you're a small startup or a big global company, if you handle cardholder data, PCI DSS is a must. Your business must maintain continuous compliance, and you'll need to get it validated every year.
Does Sprinto support PCI DSS certification of the new version?
Yes, Sprinto supports the PCI-DSS 4.0 version. You don't need to worry about any hiccups along the way when you're trying to get certified. The experts at Sprinto will help you be compliant in no time with minimal manual effort.
What happens if you lose PCI certification?
By chance if you lose PCI certification you will be hit with the mountain of paying fines and penalties if there is a data breach. It will also affect your business relationships. Losing PCI certification can lead to problems with your bank, the credit card companies you work with, and other payment processors. They usually don't want to do business with a company that isn't PCI compliant.
Ayush Saxena
Ayush Saxena is a senior security and compliance writer. Ayush is fascinated by the world of hacking and cybersecurity. He specializes in curating the latest trends and emerging technologies in cybersecurity to provide relevant and actionable insights. You can find him hiking, travelling or listening to music in his free time.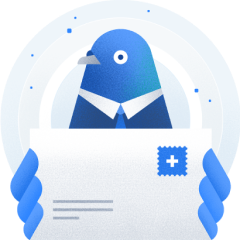 Subscribe to our newsletter to get updates
Schedule a personalized demo and scale business
Subscribe to our monthly newsletter

Sprinto: Your growth superpower
Use Sprinto to centralize security compliance management – so nothing
gets in the way of your moving up and winning big.