Getting NIST Certified: What You Need to Know in 2024
Meeba Gracy
Oct 12, 2023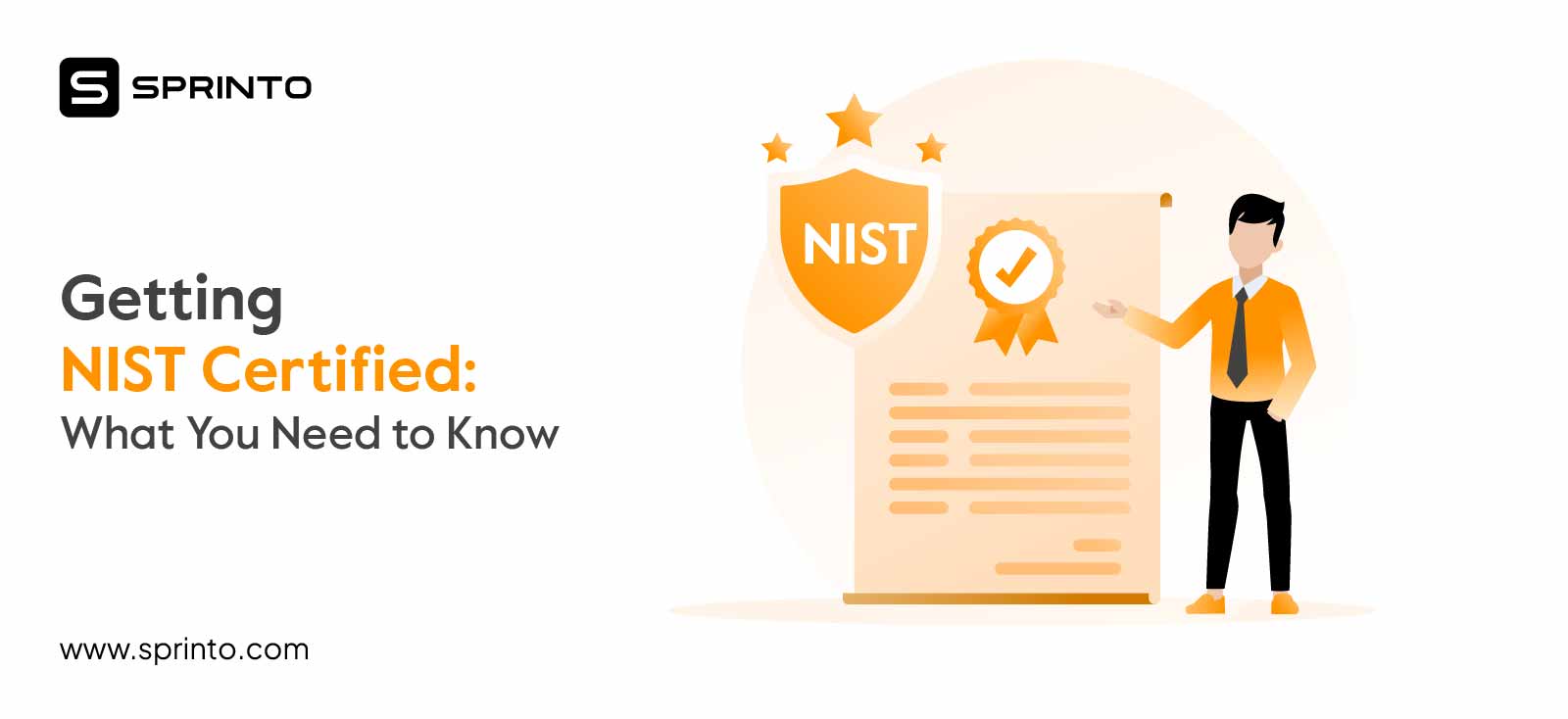 Did you know that the United States remains a highly targeted country for cybercrime? In fact, a report found that 46% of global cyberattacks are towards Americans.
This is why many companies are now turning to popular cybersecurity frameworks like NIST to fortify their security posture. The NIST cybersecurity framework helps businesses of all sizes safeguard their networks and data.
And getting NIST certification is one way to prove your allegiance to better and tighter security standards.
In this article, we'll go over the steps required for NIST cybersecurity certification and how much it costs.
What is NIST certification?
NIST cybersecurity certification is mandatory for companies that engage in business with Federal agencies, the government, and state agencies. FISMA (Federal Information Security Modernization Act) makes it mandatory for federal agencies to have solid information security programs in place, and they have specific criteria to follow.
This becomes paramount because, in a recent study conducted by Microsoft, almost 80% of nation-state attackers targeted government agencies, think tanks, and some non-government companies.
That's why, if you're a contractor working with these agencies, you're in the NIST compliance club. However, the exact NIST standards you must follow depend on what you do and the government agency you are dealing with.
The NIST accreditation itself is managed by the National Institute of Standards and Technology, a government-funded agency under the Department of Commerce. They call the shots and set the bar for information security standards and guidelines.
Importance of NIST Certification
NIST cybersecurity certification is important as it establishes strong information security standards and guidelines. The above explanation has already given you some idea of what NIST accreditation is, but now, let's understand the intricacies behind how important NIST is.
To understand the nuances of NIST accreditation better, first, think about the cybersecurity issues that keep you up at night:
Not knowing exactly what assets need protection
Wanting to understand how to handle risks with your current tools and available solutions
Your team is spending too much time on low-impact issues when you want them to focus on real risks
Worries about hidden risks and vulnerabilities
Colleagues outside the security team not grasping cyber risk and not taking ownership of critical mitigation tasks
The board is asking if your cybersecurity plan is compliant with NIST
The NIST Cybersecurity Framework helps address these challenges and allows you to learn from those who've tackled similar problems.
The framework's objective is to help you prioritize what to invest where in the vastness of cybersecurity and make the right decisions.
It also helps you evaluate how mature your cybersecurity program is and provides a structured way to discuss it with stakeholders, including senior management and the board of directors.
Types of NIST publications
The path to complete NIST cybersecurity framework certification means something different depending on your chosen NIST publication.
Here are the 3 types of NIST publications you can choose from to get certified:
NIST CSF
Compliance with NIST CSF makes meeting the requirements of other security frameworks like PCI DSS (Payment Card Industry Data Security Standard) and SOX (Sarbanes-Oxley Act) easier. This saves you time and money in the long run.
Many organizations use NIST CSF to strengthen their cybersecurity posture and reassure their clients of their security infrastructure. It's a way to say, "Our systems, network, and data are super secure and are designed to defend against cyber threats."
NIST 800-53
Implementing the security controls outlined in NIST 800-53 helps you align with two important federal standards: FISMA (Federal Information Security Modernization Act) and FIPS 200 (Federal Information Processing Standard Publication 200).
These controls cover 18 areas, like access control, incident response, and disaster recovery.
If you're not a federal agency or connected to the government, following NIST frameworks or publications is optional. It's your choice whether to comply.
NIST 800-53 helps you in conducting risk assessments. It is made specifically for this purpose.
NIST 800-171
If your organization does business with the U.S. Department of Defense (DoD), you must follow a specific NIST standard: NIST Special Publication 800-171. This special publication helps safeguard Controlled Unclassified Information (CUI) in non-federal information systems.
This NIST SP 800-171 applies to DoD contractors who handle, store, or transmit CUI but are not federal entities themselves.
The Defense Federal Acquisition Regulation Supplement (DFARS) sets out the minimum security standards, and it's heavily based on NIST SP 800-171. Non-compliance could lead to contract loss, making compliance with NIST 800-171 an absolute necessity for these entities.
How to get NIST certified?
To achieve NIST cybersecurity framework certification, following their guidelines and recommendations should be the first thing on your mind. These efforts often lead to compliance with other regulations such as HIPAA, FISMA, or SOX.
NIST guidelines are tailored to assist agencies in meeting specific regulatory compliance requirements.
Here are the 7-step NIST certification process we've outlined for you:
Step 1: Determine your current security state
The first in preparing for your NIST cybersecurity framework certification is to evaluate the present state of your organization's security infrastructure.
Discuss with your security team to understand:
What controls do you already have in place?
Does any gap exist, and if so, where?
How strong is your security posture?
When you answer these questions, it will help determine the right NIST standards to apply where it is needed the most.
For example, if your company lacks a solid security foundation, the baseline will begin with NIST CSF. However, if you already have a framework, you can turn to standards like NIST 800-53 to address specific gaps and elevate your security posture accordingly.
Step 2: Develop a NIST RMF
Now, you know what kind of gaps exist with the valuation stage. The next step is to create the NIST Risk Management Framework (RMF), which helps apply risk management practices and promote ongoing improvement in information security risk management. It's closely tied to the system development life cycle.
Also check: Best Risk Analysis Tools in 2023
Now, to create a NIST RMF, there are 7 steps, which are as follows:
Prepare: Review internal activities to get ready for improved security and privacy risk management
Categorize: Determine how critical the information and system are
Select: Identify security controls based on categorization and apply necessary guidance
Implement: Put security controls into practice
Assess: Evaluate security control effectiveness
Authorize: Verify if risk levels are acceptable
Monitor: Regularly watch and assess controls for any changes or potential threats
To come to the intricacies of creating this, NIST 800-171 requires companies to periodically assess operational risks, assets, and individuals who may pose risks to systems handling CUI. Usually, the standard suggests fixing vulnerabilities with vulnerability scans.
On the other hand, NIST 800-53 focuses on purpose, scope, roles, responsibilities, management commitment, coordination among stakeholders, and compliance with laws and regulations. It requires procedures to implement risk assessment policies and controls.
While 800-171 aligns with 800-53, it lacks the same level of detail. 800-53 specifies control baselines for risk assessment and lists control needing assurance. It also covers supply chain risk assessment, which 800-171 doesn't.
We know getting ready for a risk assessment is unique to your needs. However, the goal is to evaluate your current security setup and create a plan for making it better. Sprinto, a compliance automation platform that has the power to assess your security controls continually, is here to help you with this.
Count on Sprinto for practical guidance and personal support. If you're ready to begin, book a demo here.
Step 3: Create NIST-compliant access controls
NIST 800-171 and NIST 800 53 certification offer different approaches to compliance requirements, particularly regarding access controls.
One is that NIST 800-171 provides an overview to help companies meet compliance needs, while NIST 800-53 offers more detailed guidelines. This is why the NIST guidelines are famous among cybersecurity professionals. You can turn to 800-53 for further insights if you need more depth. Unlike risk assessments, both publications present clear and specific access control directives.
For example, NIST 800-171 outlines access controls with instructions like separating duties to safeguard malicious collaboration and having the principle of least privilege. This guidance clarifies the control objectives and suits smaller companies that want to define their access controls.
On the other hand, the NIST 800 53 certification goes deeper into dynamic privilege management. This emphasizes runtime access control decisions based on attributes like user roles, work locations, and work times. It also highlights the importance of tracking users for abnormal access and limiting such access to safeguard information.
Therefore, when pursuing NIST framework certification, you must select the right access control approach.
Step 4: Prepare to manage audit documentation
The requirements are quite simple if you aim to be NIST 800-171 compliant. All you need to do is maintain audit records of your information systems.
These records should show continuous monitoring, analysis, investigation, and reporting of any unauthorized or inappropriate activities. Also, these records should trace actions back to specific users.
There are some requirements if you aim to go ahead with NIST 800-171. Here, you need to set up alerts for audit process failures, correlate audit reviews to detect suspicious activity, and ensure proper time stamps.
For many smaller companies, NIST 800-171 provides sufficient guidance. However, sometimes, you need to refer to NIST 800-53 for guidance and clarification.
For example, NIST 800-53 explains that audit processing failures could include software and hardware errors. It also allows companies to define additional actions based on factors like the failure's type, location, and severity.
This level of detail may only be necessary for some companies, but it can be valuable to supplement their understanding of NIST 800-171 with insights from NIST 800 53 certification.
How can Sprinto help?
A lot of the audit processes mentioned above can be easily automated, like setting up alerts continuous monitoring, or collecting evidence.
Your organization's security posture should always be "continuously compliant," and Sprinto is designed to intuitively alert your security teams when controls are on the verge of failing, ensuring that your organization stays compliant and security remains robust.
Moreover, Sprinto suggests actions to help your team promptly address security and compliance gaps.
Step 5: Perform routine audits
This is where you use automation tools to perform routine and ongoing audits to enhance security. This is because when a security incident occurs due to the audit, any hidden vulnerabilities that could have been exploited will come to light, and you can remediate them.
Also check: Security Incident Management Guide
Step 6: Get NIST audited
Now, the external audit serves as a formal assessment of your compliance. The audit partner you choose checks if you meet the required standards and cybersecurity best practices.
The audit process typically goes through readiness, discussion, planning, auditing, and reporting stages. After an audit, you get an assessment report.
But if you're using Sprinto, becoming audit-ready is a breeze. Sprinto automatically gathers all the evidence you need and catalogs it according to the nature of your compliance. Then, the audit partner examines the evidence seamlessly in the custom audit dashboard to ensure everything is aligned with the compliance standard.
Also, the timeline for the audit depends on how quickly and efficiently you respond. It also varies based on the complexity of the NIST controls. Generally, it takes about a month or two to get NIST framework certification.
Step 7: Provide ongoing training
Research shows that over 90% of security breaches result from human error. Security awareness training plays a critical role in reducing this risk.
Hence, ensure everyone understands your security policies and how to identify and address cybersecurity risks. Give your IT teams the expertise they need to follow the best practices in cybersecurity risk identification and mitigation.
Keep your compliance teams informed about NIST 800-53 framework revisions. This ongoing training will help your company remain well-prepared and compliant with changing security standards.
How much does NIST certification cost?
The NIST certification cost varies on various factors depending on the size and process of your company. On average, companies spend between $5,000 and $20,000 for the audit and assessment process specific to the different NIST frameworks.
However, if the initial assessment reveals issues that need immediate remediation, the NIST certification cost can increase from $35,000 to $115,000. Again, the price here depends on the size of the company and the extent of issues.
Checkout: 7 Best NIST Compliance Software
How long does it take to get NIST certified?
The duration to get NIST framework certification may take 1 to 2 months, depending on several factors. Your responsiveness and efficiency play a significant role first, as does the complexity of the NIST controls relevant to your company.
If you have everything in order and address requirements promptly, it can help expedite the certification process.
What Next?
As you can see, getting a NIST certification is not that simple. It requires a lot of steps and preparation. However, with the right tools and processes in place, you will get certified in no time. And if you have a compliance automation platform like Sprinto in hand, it is all the more merrier.
Sprinto makes NIST certification compliance faster and easier for companies. Our automation tool helps you assess your existing controls and identify what's needed to meet compliance with various standards and regulations.
To discover how Sprinto can assist your organization in meeting NIST requirements, schedule a demo today.
FAQs
Is it worth getting NIST certified?
Yes, being NIST certified is important regardless of your business type, industry, and size. Many cybersecurity professionals hold NIST guidelines in high regard. Hence, NIST is the best way for your company to secure data and comply with regulations.
Is NIST certification better than ISO?
Choosing between NIST and ISO depends on what stage of security system you have. The NIST certification is better if you are in the beginner stage of setting everything up. However, if you have a mature system, go for ISO 27001.
Who requires NIST certification?
NIST is required by organizations that are involved with the National Aeronautics and Space Administration (NASA), General Services Administration (GSA), Department of Defense (DoD), or other federal or state agencies' supply chains.
What is NIST certification?
NIST certification means your company's system has been tested thoroughly if the government sets information security standards. The accreditation will be granted once you follow the successful audit process.
Do NIST certificates expire?
NIST certificates generally do not have a set expiration date. However, it will be good for a year. Experts recommend that it is better to get certified every year.
What is NIST encryption?
NIST encryption is paramount in keeping sensitive data intact and confidential. During this process cyr[togrphicb methods and protocols are used to prevent uninvited access.
Meeba Gracy
Meeba, an ISC2-certified cybersecurity specialist, passionately decodes and delivers impactful content on compliance and complex digital security matters. Adept at transforming intricate concepts into accessible insights, she's committed to enlightening readers. Off the clock, she can be found with her nose in the latest thriller novel or exploring new haunts in the city.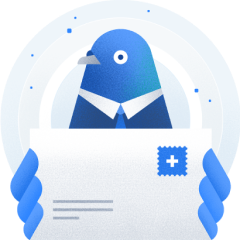 Subscribe to our newsletter to get updates
Schedule a personalized demo and scale business
Subscribe to our monthly newsletter

Sprinto: Your growth superpower
Use Sprinto to centralize security compliance management – so nothing
gets in the way of your moving up and winning big.