Rated #1 continuous compliance software
Continuous Compliance.
All round control.
Sprinto connects with your systems to automatically map & monitor controls against security standards like SOC2 and ISO27001, to test compliance, collect evidence, and trigger remediation workflows—24×7, 365 days a year.
100+
integrations
Automated
evidence collection
Control
monitoring

Intelligent
alerts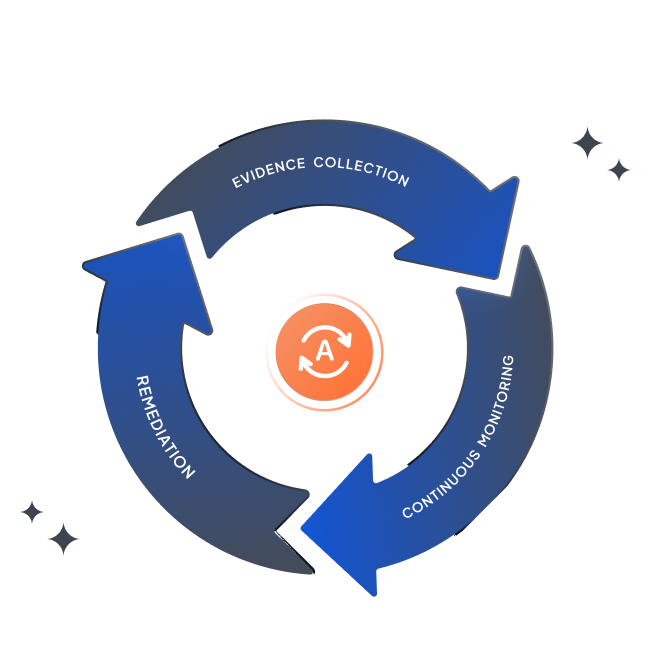 Compliance can spiral into chaos
Focusing on compliance only at certain times of the year can leave you rushing through control tests, patching tasks, scrambling for evidence, and hoping for no surprises. With blind spots and sharp corners to navigate, this can potentially cost you your sanity and your audit
Stay Compliant.
Stay in control with Sprinto.
Sprinto equips you with a compliance automation toolkit for building a connected, fully automated compliance program. It continuously monitors controls, identifies anomalies, triggers remediation, and collects audit-grade evidence quickly and accurately. Goodbye, compliance chaos!
100+ Integrations.
Zero blind Spots
With 100+ integrations and custom API, Sprinto connects everything and everyone — cloud apps, infrastructure, code repos, devices, and people — to build a centralized view of assets, risks, and controls. You test controls, execute compliance tasks, and collect evidence without errors or missing links.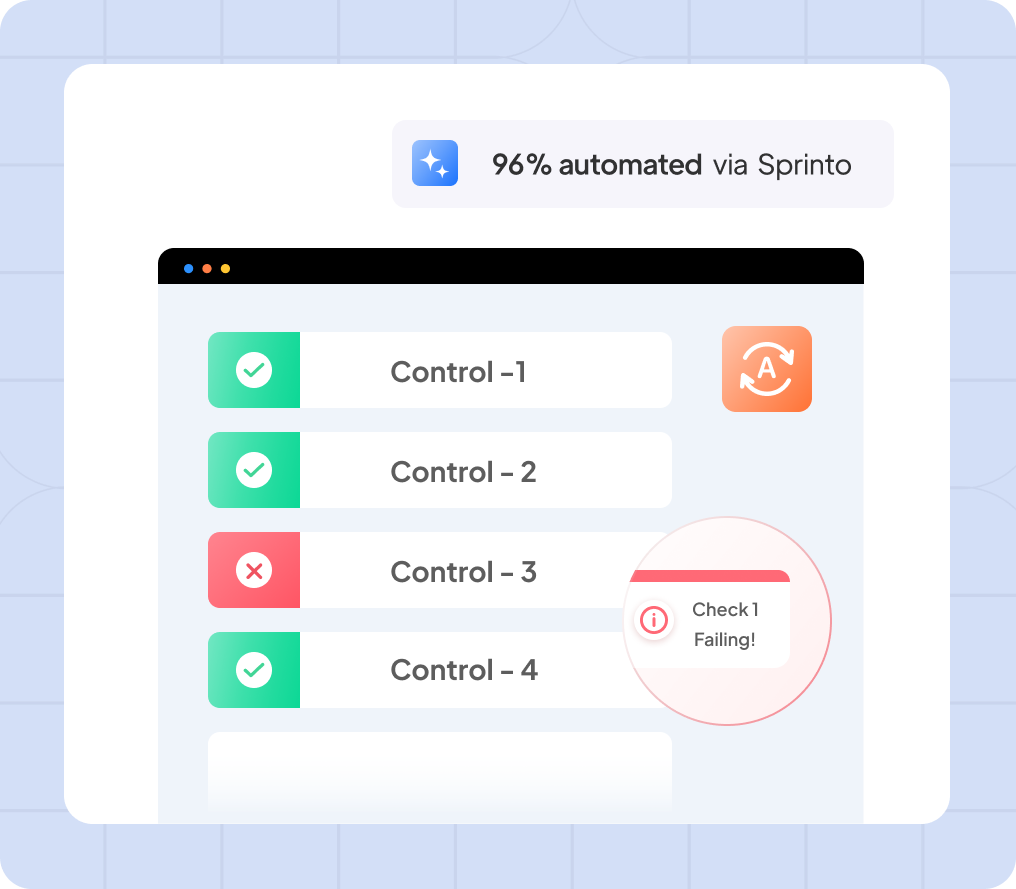 Automate to eliminate evidence requests
Automatically test controls against a framework's requirements and collect evidence from infrastructure providers, HRMS, IAMS, vulnerability platforms, and similar systems at your preferred frequency. Stay on top of controls that cannot be automated with intelligent workflows. Ditch the manual effort and save time collecting control evidence, without chasing people
Smart alerts.
Zero distractions
Configure automated notification rules and activate high-fidelity alerts. Sprinto's alerts are tiered, context-rich, and time-bound, ensuring you and your teams stay focused on compliance tasks and remediate risks in a timely manner and according to SLAs. Throughout, you track progress on the central controls dashboard.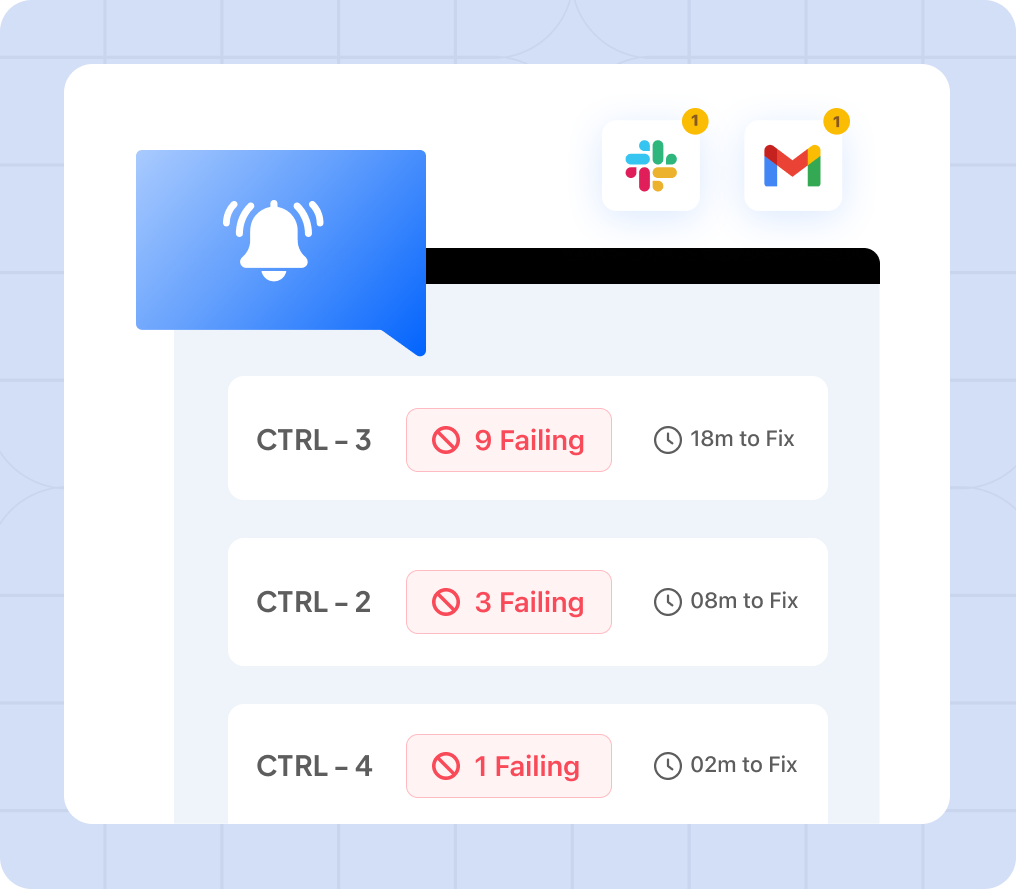 Get an unfair advantage with Sprinto
Get everything you need to stay continuously compliant with 20+ frameworks and ahead of the curve, 24×7.
Bring your Controls.
Automate with Sprinto
Sprinto makes it easy for you to deploy tests, and monitor custom security frameworks and unique controls that are tailored to your business. You enjoy the same level and depth of automation for these frameworks as you would with any standard security framework.
Cross-use controls
to save time
Sprinto comes ready with predefined mapping criteria that allow you to cross-map and reuse controls from existing frameworks to comply with new ones, including custom security frameworks. Test controls once, satisfy compliance across many.
One View.
360° Control
Sprinto allows you to track and manage all of your controls mapped across multiple frameworks on a single dashboard. Whether you need a big picture or a granular view of entity-wide risks and controls, Sprinto enables you to assess, analyze, and take action quickly on risk and compliance.
Make compliance your default state
Stay effortlessly compliant to 20+ framework, 365 days a year with Sprinto – your complete continuous compliance toolkit