Sprinto for startups
You start up.
We'll help you scale up.
Sprinto Ignite is for ambitious tech startups who want to get ahead by getting compliant – without breaking the bank.
Join the program and get access to the Sprinto platform, compliance experts, training modules, and auditors to fast-track compliance and leap toward enterprise sales.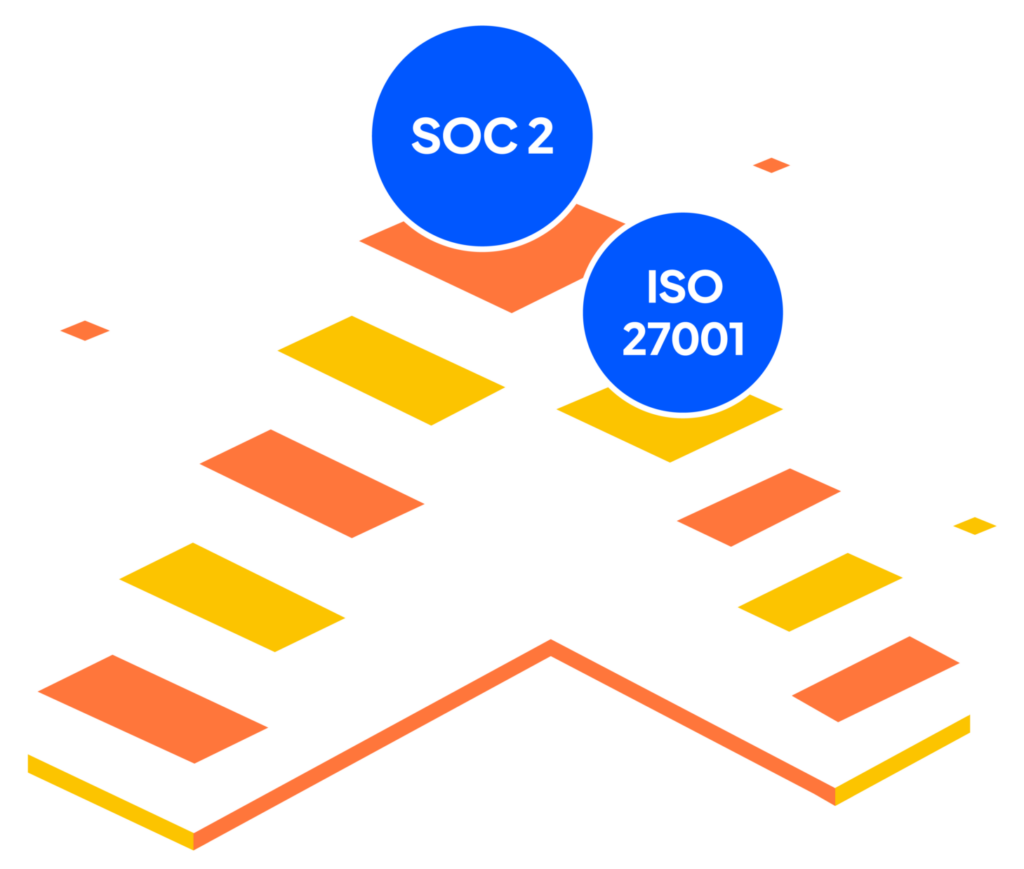 Sprinto named
Category Leader by G2
Do more with less
Compliance is the starting point for growth. Whether you are just starting out or looking to scale up,
Sprinto Ignite helps you get ahead by giving you a jumpstart on security compliances so you can
meet the needs of new customers and new markets better – and faster.
What's included in Sprinto Ignite
Sprinto Ignite is your ticket to enterprise success. Get unlimited access to an enterprise-grade compliance success tool and expert advisory – so you can confidently win more leads, land large accounts, and expand into new markets.
Compelling value of
Additional platform perks
Access perks that help you make the most of your compliance.
Compelling value of
Avg compliance platform fee
Additional perks with Sprinto Ignite
Exclusive perks library
Unlock $50,000 worth of credits for tools and suites that help you grow.
(Includes Notion, Zendesk, Twilio, Chargebee, Qapita, Spotdraft, and more)
Secure your business. Unlock possibilities
Sprinto is built to reduce compliance complexity, increase efficiency, and unlock possibilities – no matter how fast or far you grow. With the Sprinto platform in charge, compliances are continuously monitored and maintained – so you can show a strong data security practice and breeze through security due diligence.
Ship more
Sprinto helps you build and maintain a culture of security-first engineering practice right from Day 1. With Sprinto in place, you speed up development, build consciously, and ship products faster.
Grow quickly
With continuous entity monitoring capabilities, Sprinto helps you add people, processes, policies, and technology to your business while ensuring the highest level of data security.
Scale easily
Modify or add new compliance frameworks without starting from scratch. As you expand into new markets, layer on compliances and activate relevant programs in a matter of clicks.
"The best compliance solution for
any growing company"
We were able to achieve SOC2 Type 1 and Type2 using Sprinto. The onboarding program and
periodic sync-ups with the dedicated customer success manager helps us stay on track for
all the action items and were instrumental in getting through the audit.
Raja J. CTO at
Partner with Sprinto
Join our venture capital partner program and get compliance
credits for your portfolio companies.
Your growth partner
Compliance
Confidence
Compliance helps you punch above your weight, win enterprise deals, and successfully
grow the market. Reduce security risks, build resilience, and get enterprise-ready with Sprinto.

eligibility

Have a question? Write to startups@sprinto.com with the subject "Sprinto Ignite"
Frequently Asked Questions