A Quick Guide to SOC 2 Training
Vimal Mohan
Apr 13, 2023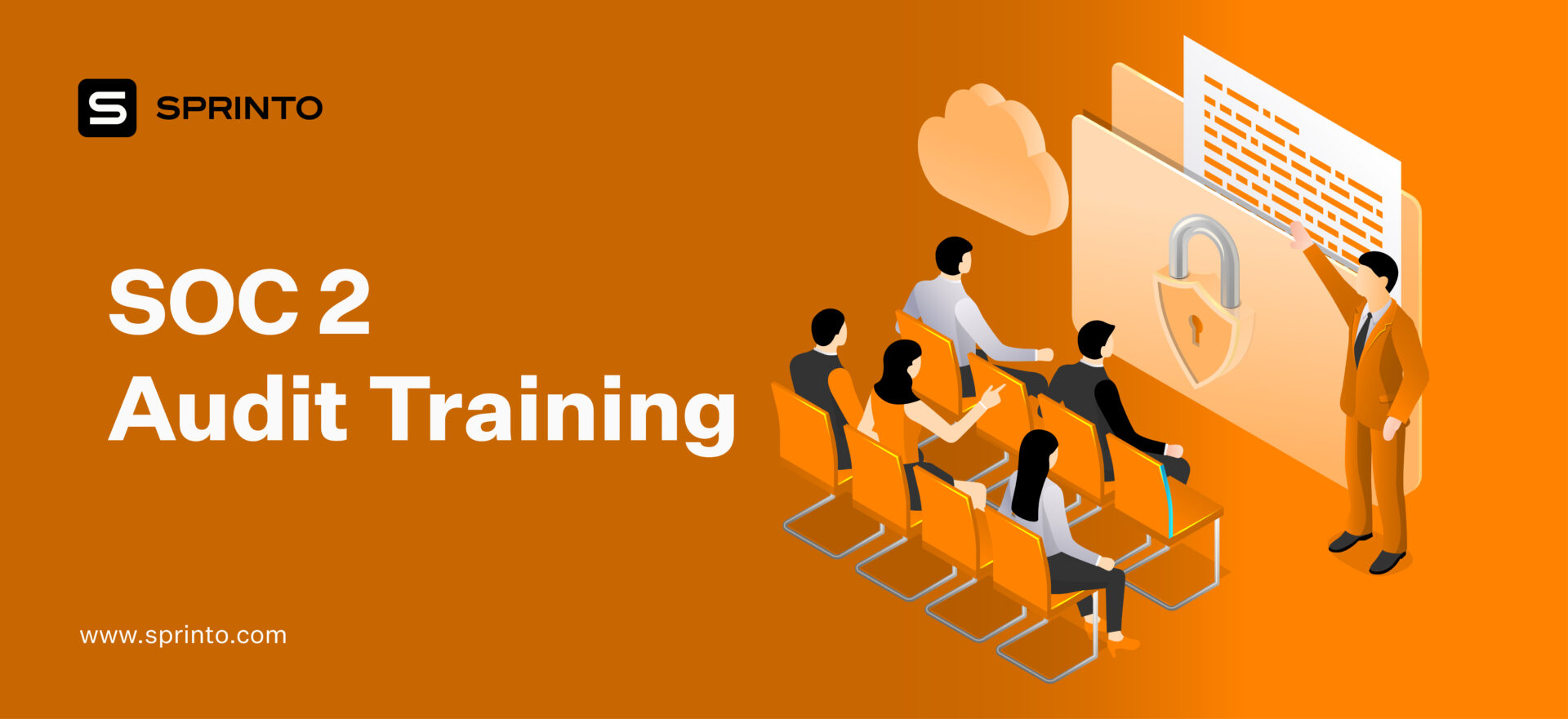 SOC 2 is one of the most globally accepted frameworks to demonstrate your business' approach toward the security and integrity of data. As a result, a SOC 2-compliant company is likely to crack more deals. The reason for that is simple: they can show their prospects that their business environments are safe.
In this article, we'll talk about everything you need to know about SOC 2 security awareness training and how you can develop a SOC 2 compliance training program that your employees enjoy while keeping you compliant.
SOC 2 audit training needn't be complicated. But, unfortunately, there are a lot of SOC 2 training courses in the market now that are overcomplicating the process and making it intense, inconsistent, and ineffective. Here's a cleaner, simpler, and nicer introduction to begin with.
What is SOC 2?
SOC 2 (Service and Organization Controls) is a security compliance framework developed by the American Institute of Certified Public Accountants (AICPA).
SOC 2 was launched in 2013 for the domestic markets of the United States of America. Later, its application and the problem-solving capacity of trust (in the security space) propelled its global adoption.
A SOC 2 certification or attestation shows that the business, in context, has laid out the policies and measures to be compliant with the five Trust Service Criteria(TSC).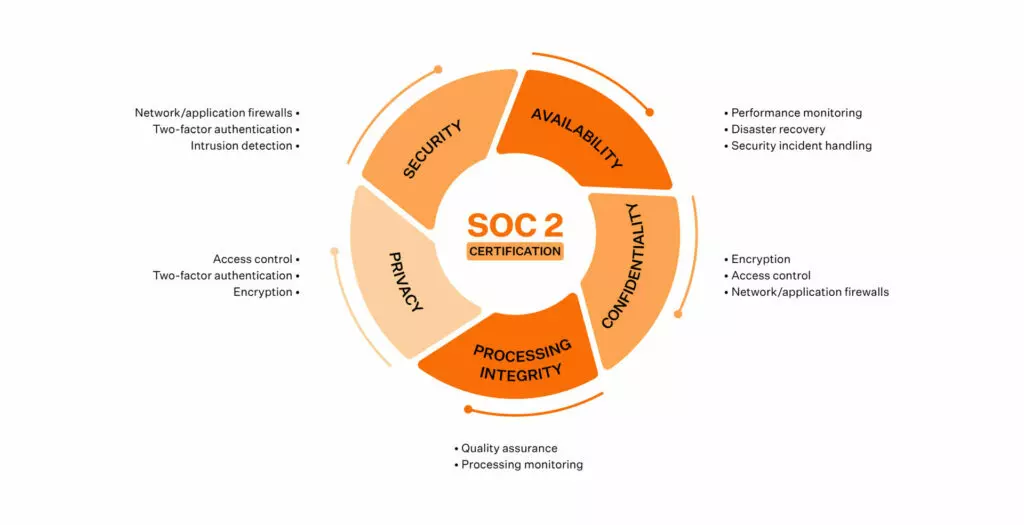 Interesting aside: You don't have to be compliant with all five; while security is compulsory, the other four aren't. But more on that later.
Why SOC 2 Training?
SOC 2 training empowers your employees to become your first line of defence and identify these threats as and when they arrive instead of waiting for the cloud security teams to detect these in their periodic security scans.
In a State of the Phish survey, it was observed that 83% of companies were targeted by phishing emails in 2021, nearly double the number of companies and that was a 46% increase in targeting in when compared to 2020. It was also observed that over 15 million emails were sent to target businesses in the US, UK, France, Germany, and Australia.
Security training for all your employees is one of the important things you must undertake for SOC 2 compliance. For, security is not just limited to developers and security experts. Vulnerabilities could arise from any part of the organization, and every team member should be informed about the risks that come with a weak security posture and what they can do on a daily basis to ensure that all known vulnerabilities are prevented from even occurring. And in the few instances that they do occur, security training must be designed to make the employees aware of the steps they can take to fix it.
Scope of SOC 2 Training (Things to cover in training)
Your SOC 2 audit training program should include steps and procedures required to help your employees help the organization become and remain SOC 2 compliant. The scope is defined by the TSCs you pick. You pick the TSCs that are relevant and applicable to your business.
There are instances where businesses need to be compliant only with three TSCs and, in some cases, four and five. As a business head leading your company through the compliance process, it is your responsibility to define the scope. Of course, you can always seek help from compliance automation players such as Sprinto if you think a bit of assistance would be helpful.
Speed up your internal SOC 2 training process with Sprinto
SOC 2 Certification Training
A good SOC 2 certification training should focus on these two things:
Education on the why more than the how
Your SOC 2 training should be able to ingrain in your employees the awareness of the risks that come with unchecked vulnerabilities and educate them on best practices for storing devices, access management, desk policy, and more.
Incident response
The security training should also include simulated scenarios of security incidents and educate your employees on the steps involved in your incident response framework.
Here is an incident response structure you can apply in your organization after reading this article.
Whenever an employee in your organization identifies a security vulnerability, ask them to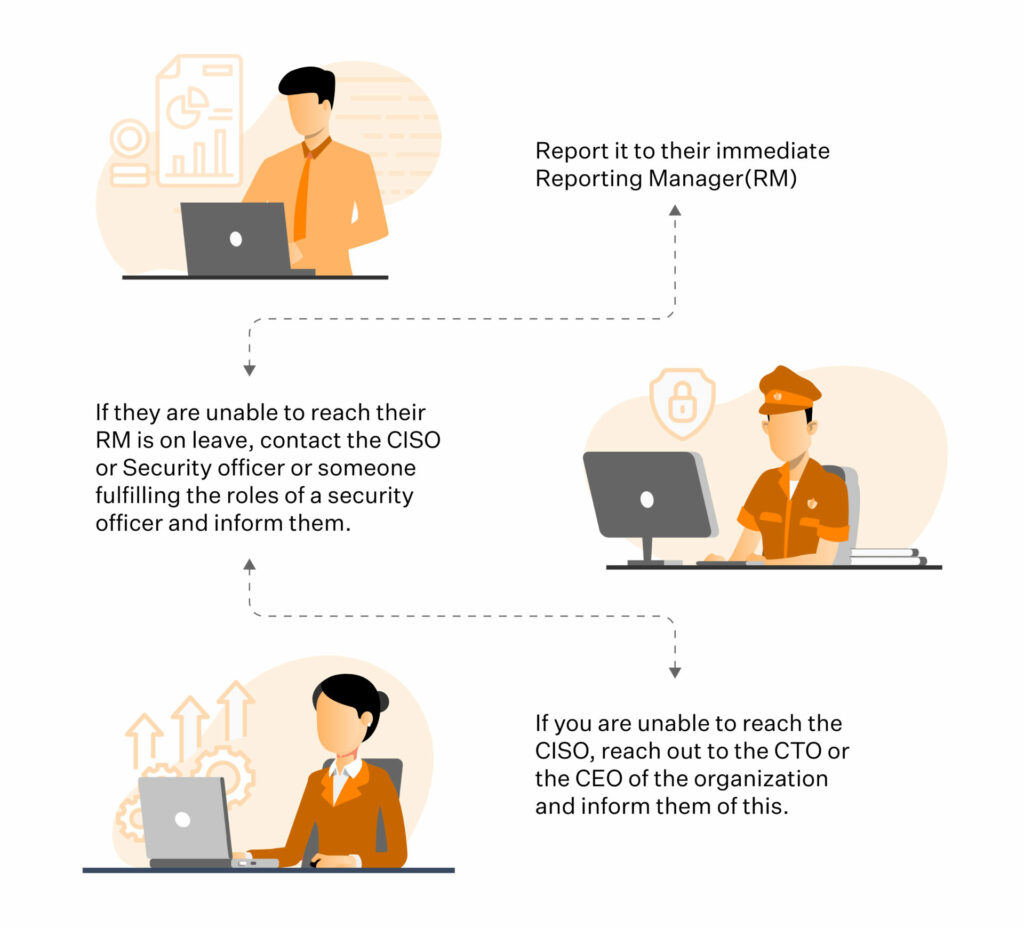 By informing the people involved, your employees could potentially patch a vulnerability and prevent that from becoming a backdoor for bad actors to use to penetrate your systems.
Find out how the actual SOC 2 certification takes place
How SOC 2 Training Boosts Your Brand
Here are the five SOC 2 training steps to boost your brand:
It's good for the brand
When a brand shows off its SOC 2 reports, it is essentially announcing to the world that they have the practices in place to ensure continued security and protect the data integrity of its business environments.
Check out: The examples of SOC 2 report.
Access to SOC-only deals
In today's age, information security is vital. A SOC 2 compliance attestation goes a long way in building trust, especially when a business chooses its partners and vendors to help them scale their business. In simpler terms, there are hundreds and thousands of businesses who would not engage in commerce with other brands unless they are able to provide their SOC 2 compliance reports. The world doesn't blame them, would you share your business data with a company who is not keen on following infosec policies?
Competitive Edge
Every business is trying to outsmart and outperform its competition. Being SOC compliant can give you that edge to disrupt the playing field and take the lead. In case your competitors are already compliant, you now level the playing field by competing at the same level with them.
Security Assurance
With SOC 2, you are assuring the world that your business and its employees have the training and resources required to ensure data integrity by following the globally recommended best practices to prevent security incidents.
Marketing Powerhouse
As a business dealing with hundreds if not thousands of cloud integrations. Your biggest flex would be to double down on your cloud security measures to keep your data and your client's data safe and secure. Showing off your SOC reports and your employees' approach toward Security is a huge marketing campaign itself. This flex is not designed to sell your product/service, but to sell your approach toward security.
SOC 2 training empowers every employee in your organization to talk about information security. And when prospects see that the sales and business development teams are advocating for information security, it gives them a clear understanding of how security is part of their culture. Thus, building trust.
What constitutes a Good SOC 2 Training Course?
A good security training program will always be one that is enjoyable and not forced. Unfortunately, many training courses are out there that make training more complicated than required. That, in turn, makes it a thing to cross off a list than to enable them to move towards a security-first culture.
It is essential to focus on the fact that security is continuous. The only way a business can protect its environment from hackers and attackers is when every employee in the organization is working towards maintaining that strong security posture.
'A chain is only as strong as its weakest link.'
A good security training program teaches you the importance of these key things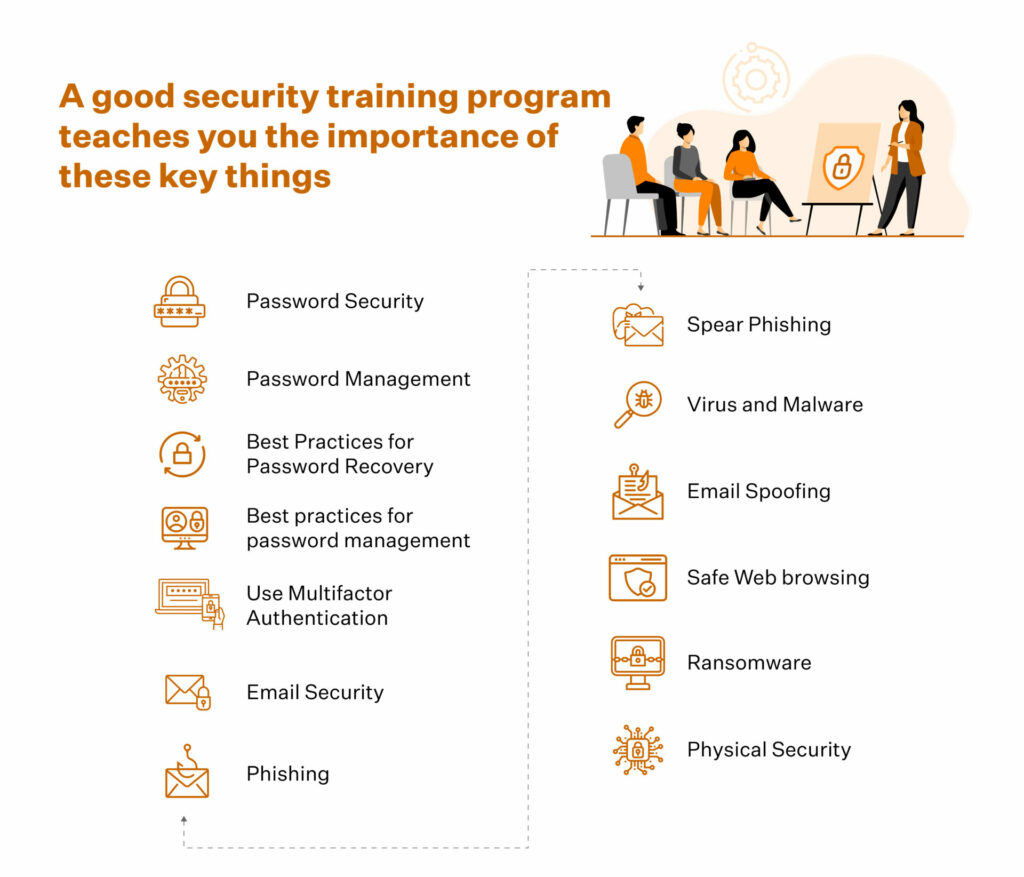 Password Security
Never use the same password to access more than one account. Use different passwords for different accounts. For example, your webmail password should not be the same as your cloud storage password.
Use long passwords that are not easy to guess. A combination of letters, symbols, and numbers is recommended.
Password Management
Never write down your passwords on a physical file or store them in your email accounts or personal devices. Use password management applications, they encrypt your input and store them securely. Thus, not giving away critical information in an event of a breach.
Best Practices for Password Recovery:Never use real personal answers for recovery questions, it is easier to gain information about you than you think.
Best practices for password management: Never share your passwords with anyone. Never share them on IM, or on email. In any instance, if you feel that someone else knows your password, report it to your RM immediately.
Use Multi-factor Authentication
Along with entering your password, have a device that is either generating a computer-generated verification code or scanning your fingerprint.
Email Security
Never open emails from addresses you do not know.
Always hover over an email before clicking it. By hovering, you get to know the web address even before clicking. In this process, if you find that the sender has used a URL shortener like Bitly to hide the source, mark that mail as suspicious and report it to your team.
If you get a mail asking you to upgrade your existing account but you notice that the grammar and syntax are not professional, tread with caution.
Phishing
Phishing mails are designed to obtain your username and passwords of secure accounts like (Google Drive, banking information, AWS/GCP accounts and more). Once those credentials are acquired, they are used to hack into your secure business accounts.
Spear Phishing
Unlike phishing, which is more of a 'spray and pray model', Spear Phishing is more targeted. Hackers do a lot of research on their potential victims to understand their social circles, business environments, and trade secrets among others. They do this to make you believe that they know you and that the reason for contact is legitimate. Once the trust is established they gain access to your credentials, security questions, and ultimately your accounts.
Virus and Malware
Viruses and Malware are often embedded in downloadable files. These files when downloaded gain control of your keyboard, monitor your webcam/voice conversations or send your data remotely to covert servers using the internet.
If you have received a suspicious Word or PDF file that needs to lower your security settings before they can be downloaded, report such instances immediately.
Email Spoofing
This is usually done by using an account that mimics the original account. For instance, If you are urgently asked to send legal information about your company by your boss's boss or someone placed high in the chain, take a moment to verify such requests before immediately responding to it with the information that's been asked for. It could be an email spoofing activity by a bad actor.
Safe Web Browsing
Always update your browser
Never download files that you are not sure of
Always update your browser plugins (Java and Adobe plugins are targeted the most)
Always ensure that the site you are visiting starts with https:// and has a padlock in the url section.
Ransomware
When bad actors gain access to your systems they deploy an encryption bot that does not allow you to access your own files. To access those system you will be asked to wire money to an untraceable source (usually bitcoin or other cryptocurrencies).
If you regularly back up your systems in multiple sources, you can discard the source the hacker has access to and use your backup data to bring your business back online.
Physical Security
Physical security is just as important as cloud security. Always lock your computers/laptops when stepping away from them.
Enable settings that lock your computers when left unused for more than a minute.
When working out of public places like coffee shops, beware of shoulder surfing. Using a privacy screen in such places helps.
List of Courses
You are on the path to becoming SOC 2 compliant, and a good security training platform is the need of the hour. Sprinto understands this importance, and hence, we've included SOC 2 training in our bundled package so that our clients do not spend endless hours looking for the best security program that is in line with their business and processing requirements.
You can talk to us today and see how we can help you. We let our work speak for itself, so we would be happy to show you one of our SOC 2 training report examples and the efficiency we've helped our clients achieve with it.
If you wish to complete your security awareness training the DIY route, here are a few vendors that provide training courses. They are on the top charts on G2 in their service lines.
SOC 2 Training Best Practises
You can do many things to make your SOC 2 training as robust and inclusive as possible. But, ensure that you don't get lost in limbo chasing everything on the internet.
Here are a few best practices for your SOC 2 training program.
Keep it Simple Silly
Policies and procedures are filled with jargon. And often, they only remain relevant for a short duration of time, especially technology solutions which are often replaced by newer and better versions. Having your team (not your techies) relearn and remember the terminology and its implications every time a new addition is made can become a nightmare.
Break down the policies and the procedures to consumable bits in plain English and explain the steps your team would need to take to implement them.
Here's an example of one of the many SOC 2 Policies:
'According to current guidance, management is required to include specific information about incidents that (1) occurred as a result of a failure in the design or operating effectiveness of one or multiple controls or (2) upon occurrence resulted in the company not being able to meet service commitments and system requirements.'.
What it means is:
As soon as you identify a security breach or a scenario that qualifies as an incident, report it to your manager. If your manager is not available at that moment, report it to the CTO or the CEO or the Head of Security.
An Information Security Officer (ISO) ensures that reported security incidents get added to the appropriate incident management system where they can be tracked to resolution.
Keep the Auditor in Mind
When implementing your SOC 2 training program, remember that you will soon present an independent auditor with all your evidence to show how your business has upheld the security standards during the audit process. The only problem is that auditors work differently. They might not want it in the format you've presented it.
Present your auditors with all the security and information training logs required to make their assessment. If your team has undergone any special security training sessions, include them in the evidence too. You can also present evidence on the periodic security training drills you conduct internally and your scores towards incident response simulations.
So, show your auditor how your security training program goes beyond the base requirements instead of focusing on checking the list. Show them how your security program focuses on building a security culture and how those efforts complement the requirements laid out by SOC 2.
Gamify the Experience
We've helped businesses achieve maximum efficiency from the training programs. Our recommendation, Gamify the experience. Gamifying the process does not make it look like a tedious chore; instead, it will transform it into something your employees will enjoy.
To make this interesting you can have a leaderboard showcasing and rewarding employees who are always keen on following the security best practices in their everyday work life.
Having a mascot come up with games, songs, and activities around security makes the activity enjoyable and leave a lasting impression on the key takeaways of the exercise.
Reward employees who are constantly on point on their security practices, for they are consciously making an effort to keep your business environment safe and rewarding that behaviour goes a long way in creating and sustaining a 'Security-First' culture.
The Road to SOC 2 Training and Costs Involved
Let's discuss the tactical elements involved in SOC 2 training. There are two ways to successfully get your employees trained on SOC 2.
Take the DIY rout
Hire a consultant/agency
The DIY Route
There are a bunch of training courses available that you can use. However, what you lose are productivity hours and huge business opportunities. For, the DIY route is long and could take you at least 3-4 weeks to get the training done. Finding a guide that suits your business needs and implementing one after weeks of research is taxing and time-consuming.
Hire a Consultant
Security consultants are good, they tailor make a program for your organization's security needs and are often very expensive. A medium-grade consultant/agency would charge you between $15,000-20,000 for a session or charge you up to $25 per employee, depending on the size of the team.
The time taken by them to get the SOC 2 training done is 1-2 weeks.
Reduce your Training Costs the Sprinto Way
With Sprinto, you get the best of both worlds. You not only get a security training program that's made for cloud-hosted companies, and is jargon-free and easy to understand, you get it at no additional cost. Sprinto's training program is bundled into the platform fee.
What's more, Sprinto makes it easy for you to keep a log of your training programs; when it was taken and by who.
Talk to us today to see how we can make your compliance journey a breeze.
Until then, be Safe, be Secure!
Vimal Mohan
Vimal aims to make the compliance universe simple to understand for everyday folks. You can also find him in MMA Dojos, Cycling routes, and intense treks!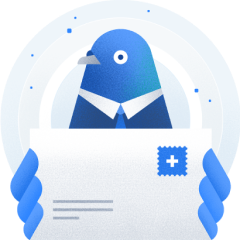 Subscribe to our newsletter to get updates
Schedule a personalized demo and scale business
Subscribe to our monthly newsletter

Sprinto: Your growth superpower
Use Sprinto to centralize security compliance management – so nothing
gets in the way of your moving up and winning big.