Picking the Right SOC 2 Software: A Beginner's Guide
Payal Wadhwa
Aug 27, 2023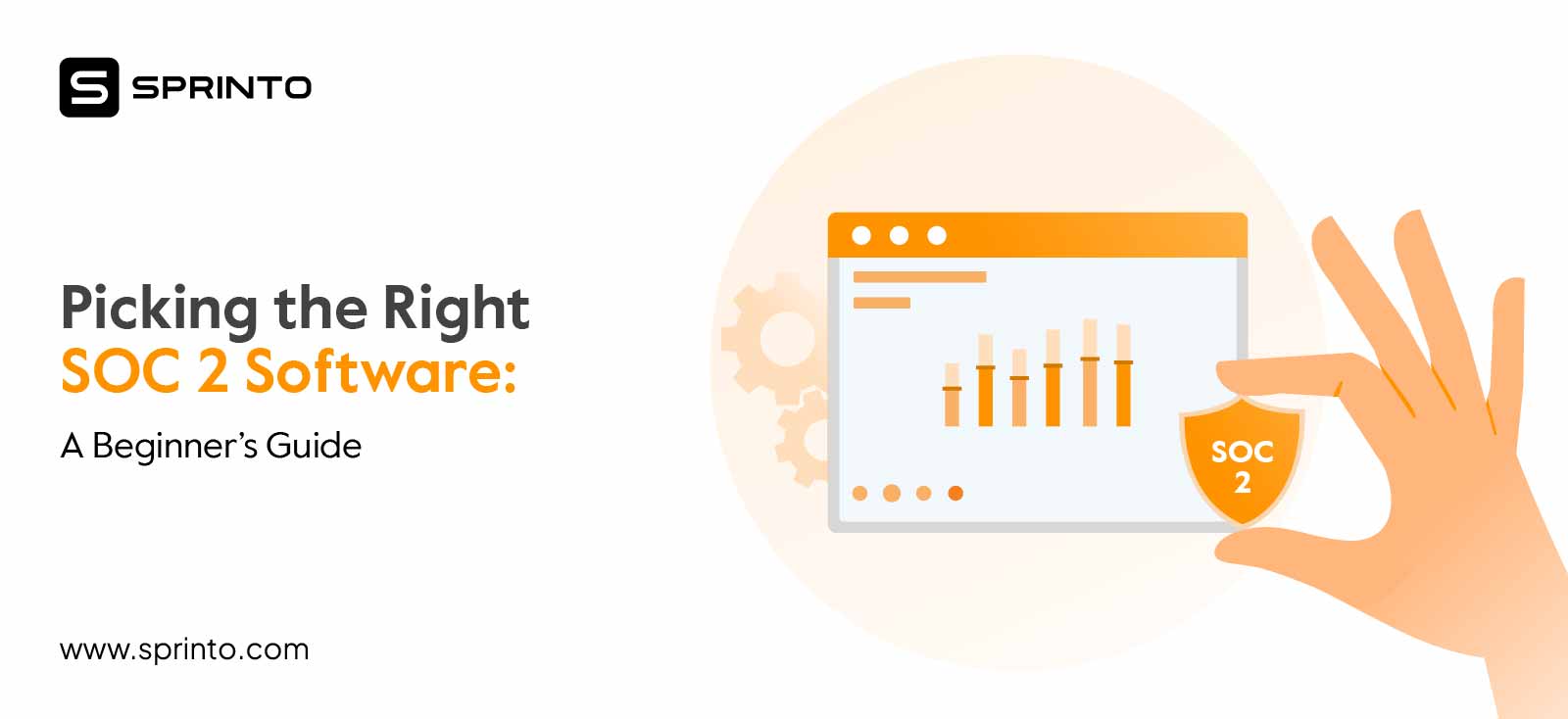 Businesses today have started identifying SOC 2 as a strategic asset. It has become an enabler for enterprise deals, a way to bypass lengthy security questionnaires and a badge of trust. As founders and CISOs seek to obtain it quickly and leverage the benefits they are increasingly turning to automation and SOC 2 software. It saves them hundreds of manual hours and months of processes.
According to a report by Polaris Market Research – The compliance, governance, and risk market is expected to touch $97 billion by 2028, with the software segment bagging the largest market share. And rightly so—compliance automation software aligned to frameworks like SOC 2 has enabled business certifications at half the costs and 10x the speed.
But the sheer number of market options makes choosing the right solution a cumbersome process. This blog lists down the best SOC 2 tools and shows you how to choose the right one for your business.
What is SOC 2 software?
SOC 2 software is a software solution that helps organizations align their controls with the requirements of SOC 2, automate compliance tasks such as evidence collection, and conduct seamless SOC 2 audits to accelerate certification. It also helps maintain SOC compliance through real-time security posture and surveillance monitoring.
Top 5 SOC 2 compliance software
With an abundance of automation tools, businesses have to consider a number of factors during selection. These encompass aspects like end-to-end management, expert support, and auditor collaboration during selection.
Here are the top 5 SOC 2 compliance software that you must check out: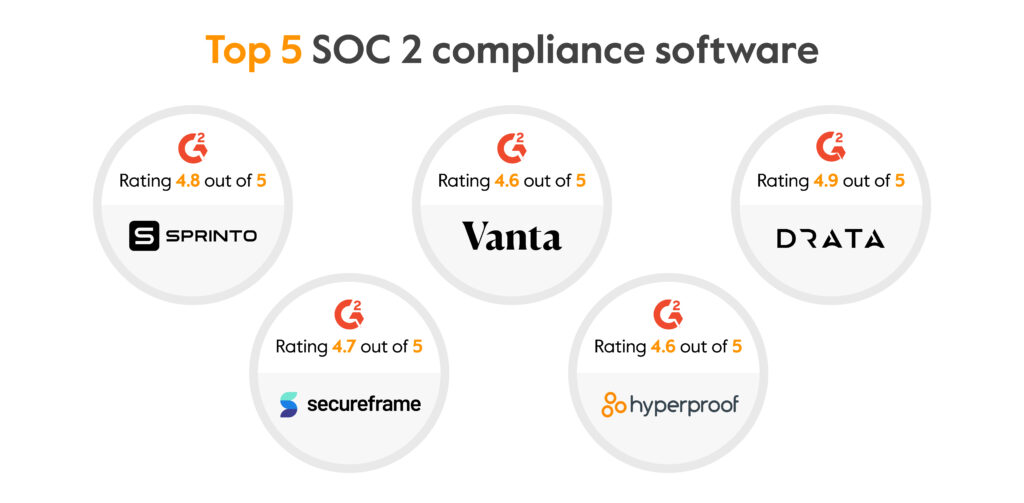 Sprinto
Sprinto is a compliance automation solution that helps companies manage their SOC 2 compliance end-to-end by continuously monitoring all 5 SOC 2 trust service criteria. With Sprinto you have granular and real-time visibility into your security controls allowing you to rollout changes, monitor your security posture, streamline pre-audit checks, and accelerate certification with ease."
Top Features
Automated control mapping to SOC 2 controls: Sprinto automatically maps the relevant SOC 2 controls when you select the applicable criteria
24×7 real-time continuous monitoring: Critical assets are regularly monitored at granular levels and automated alerts are raised in case of deviations.
Role-based access controls: Sprinto helps manage access reviews and automatically revokes access when an employee leaves the organization
Automated collection and presentation of evidence: Evidence is collected in Sprinto's security hub and translated for the auditor in the audit dashboard
Systematic escalations: Tasks are segmented into critical, due, and failing for tiered remediation.
Vulnerability and incident management: In-built continuous vulnerability scanning and incident management module along with integration capabilities with other tools
Pre-built policies and security training modules: You can publish these across the organization and track acknowledgments/training completion
Scalable compliance programs: Sprinto helps you reuse the work done for one compliance framework for other standards by mapping common controls
Automated workflows: You can create new workflow checks and assign them to an owner while setting up triggers for misfires.
Vendor risk management: Vendor risk is automatically collected by analyzing type of data being accessed
Pros
Fast set-up and deployment
Centralized visibility and progress tracking
No loss of engineering bandwidth
Straightforward collaboration with auditors through the audit dashboard
Tailored for unique business cases
Read how Ripl achieved SOC 2 compliance readiness in just 25 days, one-third of the expected time.
Cons
The system might consume resources extensively in rare scenarios and for intensive tasks
Any service data transmitted through trial services will be lost unless you purchase the subscription to the same service.
Vanta
Vanta is a compliance software solution helping SaaS businesses with security solutions like SOC 2. It aims to simplify an organization's SOC 2 journey with continuous oversight, automated evidence collection, and better audit preparedness.
Features
Automated tests to detect and remediate issues
Real-time security posture monitoring
Easy-to-track custom policy creation
Proactive alerts for any misfires
Vulnerability detection by pulling data from scanners
Pros
Round-the-clock risk and misconfiguration assessment
Easy to create and manage inventory of essential assets
Data analysis across the web traffic for security insights
Automated workflows for employee onboarding and offboarding
Cons
Limited integration options
Too many alerts with less contextual information
Limited help with the remediation of issues
Drata
Drata is a compliance software tool that makes navigating through SOC 2 journey easier for cloud-hosted organizations. It helps automate security assessments, control monitoring, and compliance tracking to ensure smooth auditing processes.
Features
Real-time compliance status with continuous control monitoring
Built-in risk assessments
Endpoint monitoring and configuration evidence collection
Automated reminders for security training and policy acknowledgments
Centralized vendor management
Pros
Streamlined compliance program for end-to-end management
User behavior monitoring for anomaly detection and quick alerts
Gives insights about denied entries and policy enforcement with cloud gap analytics
Helps create workflows for better IT ticket handling
Cons
Add-on features are separately invoiced, increasing the overall cost
Some infrastructure components require submission of manual evidence as these are not auto-monitored
Renewal document upload requires the deletion of expired documents manually
Secureframe
Secureframe provides a centralized solution to automate compliance for security and privacy standards like SOC 2. Organizations can streamline their security efforts with platform-enabled risk management, real-time alerts, expert support, and end-to-end compliance processes.
Features
Automated risk assessment and triage
Real-time alerts for critical vulnerabilities and incidents
Automated evidence collection
Helps map controls and tests to frameworks
Offers filterable view for employee device monitoring
Pros
Actionable notifications for employees to take up tasks
Customizable policies and automated tests as per business requirements
Automated responses to RFPs available
Efficient vendor relationship lifecycle management
Cons
Unambiguity related to failing compliance tests
The platform presents a learning challenge
Integrations are clunky and can be hard to find
Hyperproof
Hyperproof is a compliance management platform helping organizations easily track and automate compliance tasks. It helps build a continuous compliance program for SOC 2 with real-time compliance status, automated workflows, and centralized operations.
Features
Pre-built SOC 2 compliance program template
Continuous oversight of compliance status
Centralized dashboard for reporting and live status
Risk classification based on technology, human factor, and external risks
Simplifies evidence-collection tasks
Pros
Provides training and education resources for helping organizations get started
Simplifies software configurations for users without technical expertise
Makes use of audit templates for various processes and industries
Maintains audit trail changes with timestamps for easy investigation
Cons
The user interface feels less responsive at times
Certain automation areas offer limited choices and lack detail
Limited integration options
SOC 2 compliance tools by categories
In the case of large-scale organizations, there may be a requirement for area-focused expertise and comprehensive coverage. Businesses choose different category solutions for SOC 2 compliance, like endpoint management software, identity and access management tools, and more.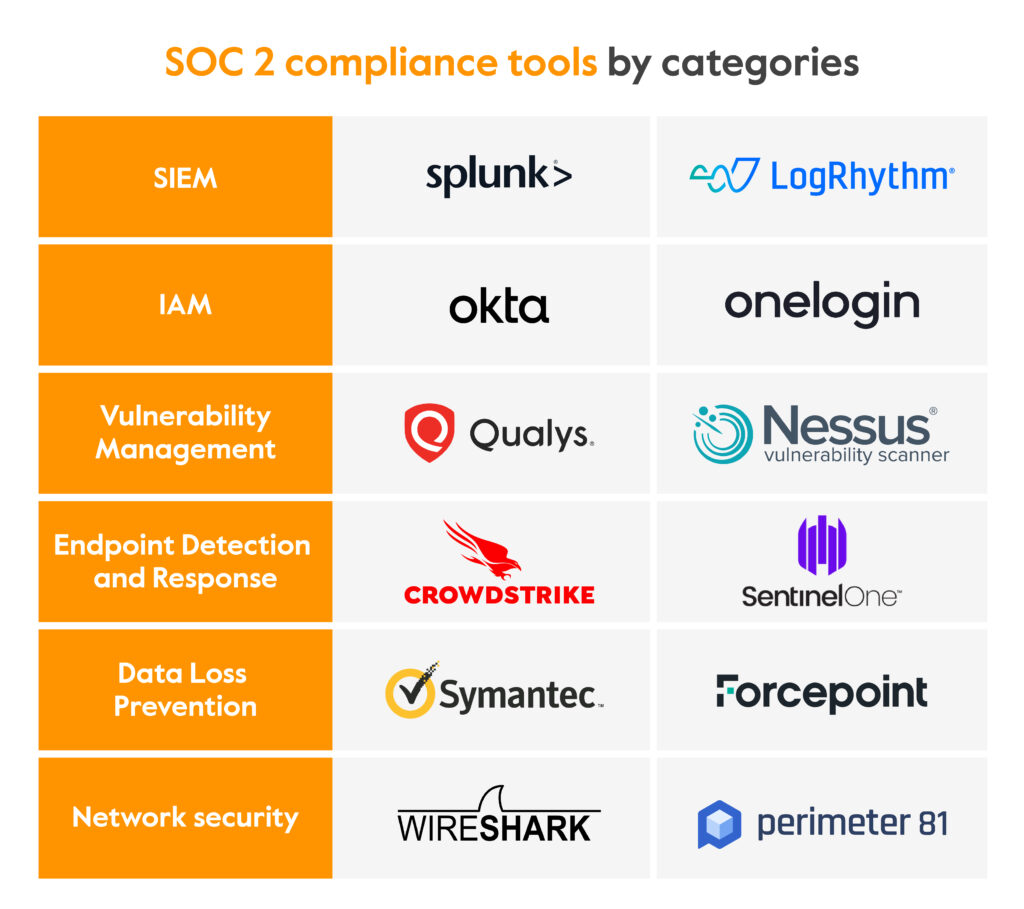 Security Information and Event Management (SIEM)
SIEM solutions help organizations identify and respond to cyber threats with real-time monitoring across the IT infrastructure. They help in providing a quick snapshot of security and compliance activities by collecting data from various sources. An automated response is triggered upon detection of an incident.
How do they assist with SOC 2 compliance: SIEM solutions facilitate log monitoring, threat detection, incident response, forensics, and audit-trail documentation.
SIEM examples:
Splunk: Splunk gives comprehensive insights into the risk environment by collecting data from multiple sources and correlating it to identify malicious patterns. Splunk SIEM raises high-fidelity alerts for rapid response and incident management.
LogRhythm: LogRhythm streamlines data collected from endpoints, serves, applications, etc., to automate investigations. It has in-built playbooks for enhancing response preparedness and reducing downtime.
Identity and Access Management (IAM)
IAM solutions help organizations manage access privileges and permissions to networks and databases while ensuring security and preventing misuse. These tools ensure the right people have access to the right information on-need basis. They also help track user activities for identifying uncommon behaviour.
How do they assist with SOC 2 compliance: IAM tools ensure role-based access controls, authentication and authorization, documentation, and reporting, which are necessary for the security, privacy, and confidentiality principles of SOC 2.
IAM examples:
Okta: Okta manages privileged access, identity governance, and the workforce lifecycle for protecting against unauthorized intrusions and cyber-attacks. It is enriched with features like single sign-on and adaptive MFA for ensuring a secure environment across the IT infrastructure.
OneLogin: OneLogin comes with cloud-based authentication processes, user provisioning, de-provisioning, and identity lifecycle management for workforce access management. It supports an advanced synchronized directory, single sign-on, and smartfactor authentication for ensuring security and compliance.
Vulnerability Management
Vulnerability management tools help identify, prioritize, and mitigate vulnerabilities across networks and other information assets. They scan networks, databases, endpoints etc for weaknesses and include remediation measures like patch management for fixing vulnerabilities.
How do they assist with SOC 2 compliance: The SOC 2 common criteria (CC7.1) talks about entities having detection and monitoring procedures for identifying vulnerabilities. Vulnerability management tools make conducting these internal and external vulnerability checks/VAPT scans easy, remediating them on time and keeping a record of VAPT reports.
Vulnerability Management examples:
Qualys: Qualys helps identify critical assets, discover and prioritize risks, and track remediation for managing vulnerabilities throughout their lifecycle. The in-built orchestration workflows fast-track the organization's response capabilities and facilitate quick patch management.
Nessus: Nessus helps organizations assess vulnerabilities and misconfigurations across the asset inventory with authenticated scans. The real-time continuous assessment and built-in threat prioritization accelerate remediation and ensure quick, decisive actions.
Endpoint detection and response
Endpoint detection and response tools help with real-time monitoring of endpoint devices like desktops, laptops, and mobiles to detect and respond to any security threats. These tools initiate automated responses like isolation of affected systems upon detecting a security violation.
How do they assist with SOC 2 compliance: For SOC 2, it is crucial to maintain a list of devices storing, processing, or transmitting critical data. EDR tools help track all endpoint devices and enforce checks like antivirus, screen-lock, etc, on these devices.
End-point detection and response examples:
Crowdstrike Falcon: Crowdstrike Falcon ensures real-time visibility into endpoints and uses machine learning and behavior analytics for identifying suspicious behavior. It helps identify the origin of compromise for investigations and enables the IT staff to contain the spread.
Singularity XDR: Singularity XDR assists IT teams with enhanced visibility into network-connected endpoints and enables autonomous responses. No manual triage or scripting is required for threat resolution, which reduces employee burden and improves mean time to respond.
Data Loss Prevention
Data loss prevention tools monitor data flows and network traffic to identify any loss, tampering, leakage, unauthorized access, or other potential threats. It discovers sensitive information and enforces remediation measures like encryption in case of a malicious event.
How do they assist with SOC 2 compliance: SOC 2 readiness requires visibility into data and reporting how confidentiality, privacy, and data integrity are maintained. DLP tools help organizations manage data at rest and in motion and raise alerts on catching indicators of compromise.
Data loss prevention examples:
Symantec Data Loss Prevention: Symantec monitors and protects data from unauthorized access or loss across cloud, email, web, endpoints, and storage. Content-aware detection helps discover sensitivity across the IT infrastructure and initiates preventive action for risk mitigation.
Forcepoint: Forcepoint provides risk-adaptive protection against data theft and breaches by classifying data and enforcing and adjusting policies as per user behavior. Data is secured throughout its lifecycle with its extensive coverage across web, cloud, and private applications.
Network security
Network security tools keep a watch on the network traffic to detect any intrusions and protect the organization's information assets. These tools raise alerts on identifying indicators of compromise and are also used for troubleshooting.
How do they assist with SOC 2 compliance: SOC 2 compliance standards require critical assets to be protected against any kind of malware. Network security tools help in protecting these assets and data from unauthorized activities, maintaining their confidentiality, security, and availability.
Network security examples:
Wireshark: Wireshark is a network protocol analyzer that understands network communication by capturing data packets. It is a free, open-source tool that helps detect network anomalies and monitor network performance.
Perimeter81: Perimeter 81 helps combat threats by monitoring and securing networks, providing full-breadth visibility, and driving quick actions. It follows a zero-trust network access approach for safeguarding the network perimeter and ensuring the right network usage.
How to select the right SOC 2 software?
Selecting the right SOC 2 software necessitates multiple discussion rounds with stakeholders, soliciting recommendations from clients and peers, and conducting extensive research. While every solution out there claims to be the best, it is imperative that it harmonizes with the organization's unique requirements.
Note these key considerations when selecting SOC 2 software: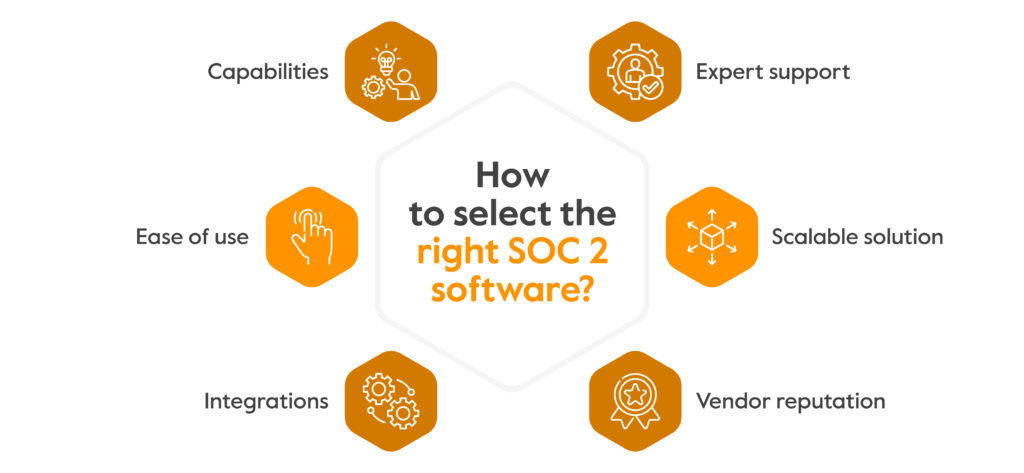 Capabilities
Assess the feature set and core capabilities of a platform before picking one and make sure it aligns with your business needs. Many software do not offer control mapping with all 5 SOC 2 Trust Services Criteria and only cater to security-the mandatory criteria.
Ease of use
A complex user interface makes for a longer learning curve and slows implementation. Make sure to assess how easy the platform is to navigate during demos or trials.
Integrations
Limited integration options can result in missed opportunities. Pick a solution that integrates with products and helps you automate key compliance tasks and gives you crucial compliance insights.
Sprinto supports 100+ integrations with various cloud HRMS providers, cloud service providers, ticketing solutions, and more.
Expert support
Support is just as important as technical know-how. Pick a solution with a great support system in place. The right solution comes with a team that helps you understand the SOC 2 framework, navigate nuances, and accelerate certification.
Sprinto has a dedicated team of support across the globe. You can reach out to the team for inquiring about any compliance framework
Scalable solution
A number of frameworks such as ISO 27001 have overlapping controls with SOC 2. So, pick a solution that gets you the best of both worlds. A solution like Sprinto helps you seamlessly get audit-ready in a matter of days.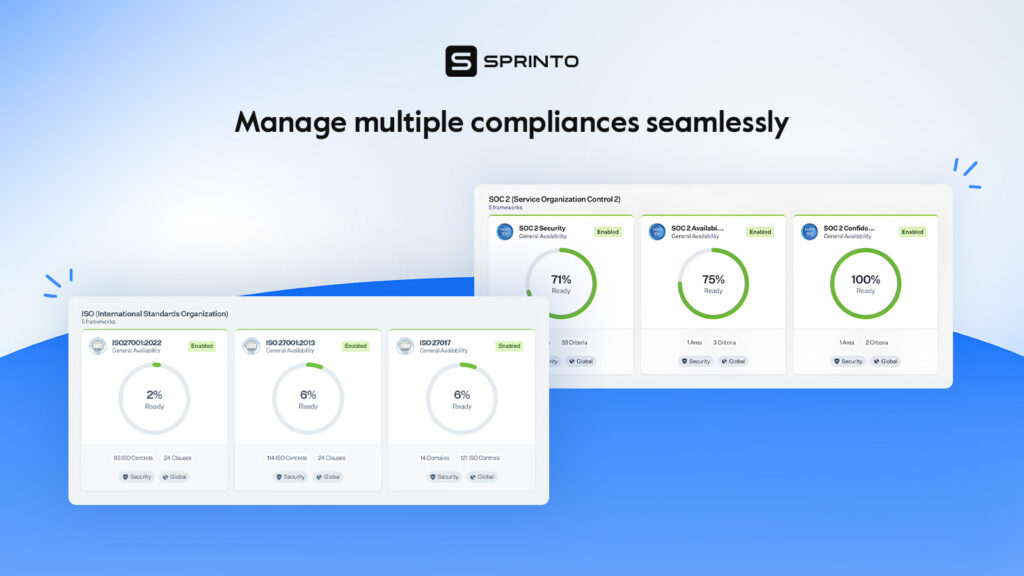 Don't believe us? Here's a case study. One of our clients, Recruit CRM was able to achieve SOC 2 and ISO 27001 audit readiness in 2 months because there was a 95% control overlap.
Vendor reputation
Verifying the market reputation of the vendor brings selection confidence. Explore reviews on platforms like G2 and Capterra to gain insights into how similar businesses have responded to the product.
Sprinto is the SOC 2 software you need
Unlike other frameworks, SOC 2 does not have a set of requirements that a business can implement to achieve certification. Instead, it gauges the effectiveness of controls against the 5 Trust service criteria. And this can make certification a tricky process. A SOC 2 software like Sprinto can make an otherwise cumbersome journey a simple ride, especially if you are just starting out.
Check out how HackerRank obtained its SOC 2 report and unlocked better business opportunities
Sprinto provides a customized product implementation session which helps you get started in a matter of days. It isn't just 10x faster but boasts a 100% audit success rate. Let's show you how it's done.
Speak to our SOC 2 compliance expert today to kickstart your journey.
FAQs
Can SOC 2 software help with other frameworks?
Yes, more often than not, SOC 2 compliance software supports other frameworks too like HIPAA, PCI DSS, GDPR etc. Sprinto is one such compliance automation platform supporting multiple frameworks.
Does SOC 2 software automate the audit process?
While SOC 2 software can make audits smooth and easy, it cannot automate them completely. For example, Sprinto has an auditor dashboard for easy auditor collaboration, but a third-party evaluation is still required.
Is SOC 2 software suitable for every type of business?
SOC 2 software is particularly suitable for cloud service providers, technology and software companies, healthcare, IT services, e-commerce platforms, MSPs, and businesses that handle sensitive information. Selecting the one that can be tailored to your business requirements is crucial.
Payal Wadhwa
Payal Wadhwa is a creative content writer and blogger and has been actively contributing to cybersecurity blogs. With Sprinto, she aims to enlighten people on compliance topics in an easy-to-comprehend language. In her free time, she can be found playing the social butterfly character or weaving poetry pearls. She is an active open mic attendant.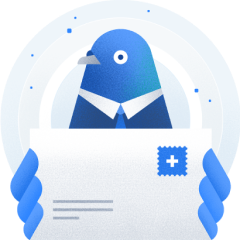 Subscribe to our newsletter to get updates
Schedule a personalized demo and scale business
Subscribe to our monthly newsletter

Sprinto: Your growth superpower
Use Sprinto to centralize security compliance management – so nothing
gets in the way of your moving up and winning big.