11 Best Healthcare Compliance Software
Gowsika
Sep 30, 2023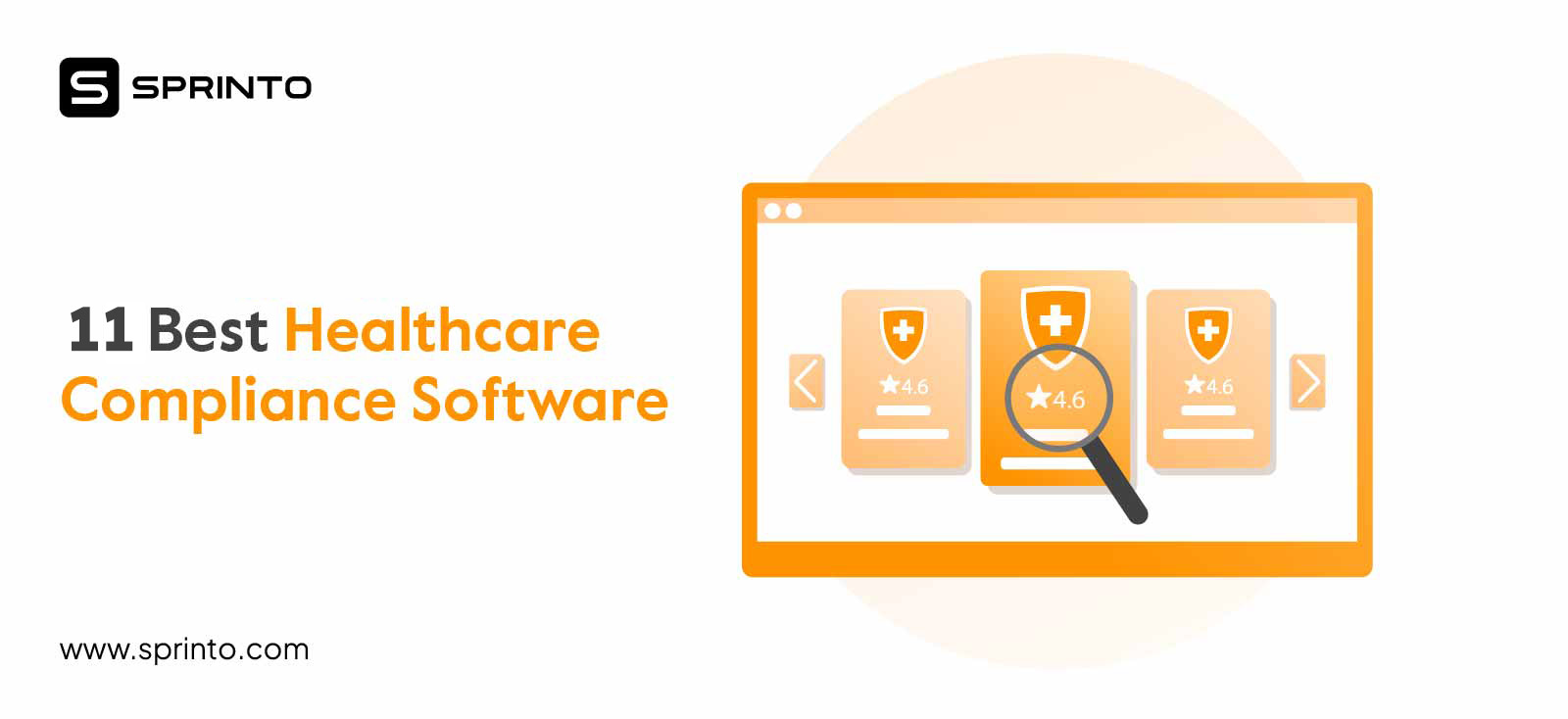 2022 marked a vital year for the healthcare industry. With over 700 publicly disclosed data breaches, the healthcare industry was the most vulnerable sector to cyber-attacks and data breaches. This laid the foundation for the increased and necessary adoption of healthcare compliance frameworks like HIPAA and HITECH.
With this growing urgency such incidents have created, organizations have understood the importance of letting technology do the heavy lifting. Healthcare compliance software essentially helps hospitals and healthcare service providers implement proper procedures and make changes to existing security controls to eliminate the occurrence of incidents such as data breaches and violations.
To help you manage your healthcare compliance needs, this article lists the top 11 healthcare compliance software and tips you can use to pick the right one for your business.
What is healthcare compliance software?
Healthcare compliance software is platforms that help organizations comply with local/federal healthcare laws and security regulations such as HIPAA and HITRUST —this includes successfully implementing compliance frameworks and maintaining compliance on an ongoing basis with regular monitoring.
A healthcare compliance tool reduces manual work by automating complex compliance processes to accelerate the compliance certification process. These activities can range from risk assessment, incident response management,and training to audit tracking, evidence collection, and reporting. It also helps organizations to adapt to periodical changes in regulations.
Why do companies need healthcare compliance software?
The primary role of a healthcare compliance software is to help companies strengthen their policies and PHI handling procedures that directly impact the overall security posture. It does so by automating checks, streamlining workflows and reducing human errors thereby helping them bypass steep fines and penalties.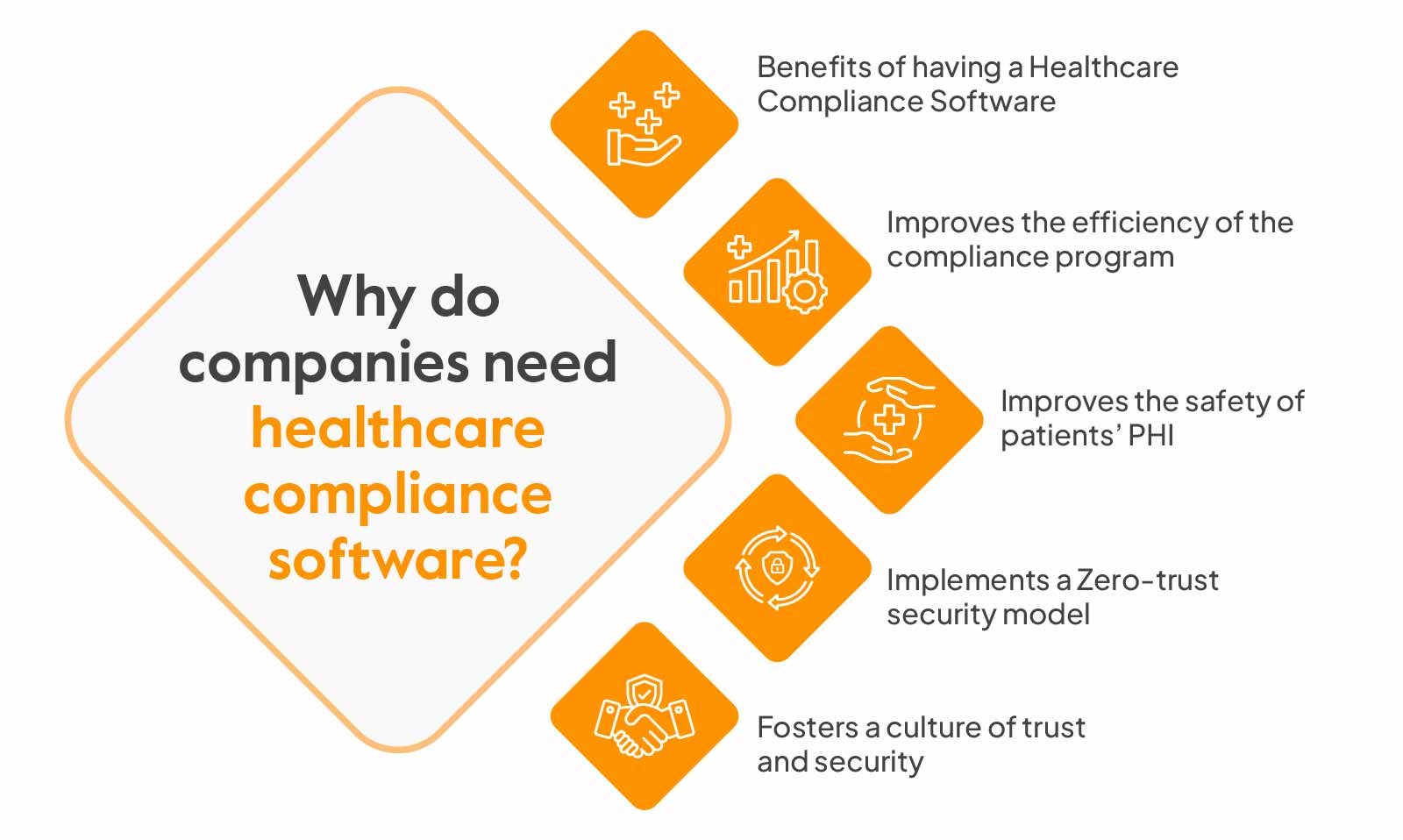 Companies need healthcare compliance software to:
To improve the efficiency of the compliance program: With regulations and laws getting more complex, compliance software can help organizations streamline and simplify their compliance process and documentation.

To improve the safety of patients' PHI: Healthcare compliance tools help you implement the necessary measures to safeguard sensitive patient information. This can mean providing insights and monitoring controls pertaining to encryption, physical safety, and the handling, transmitting, and storage of patient records.

To implement a Zero-trust security model: Healthcare compliance software helps you establish robust access controls and implement security measures for Zero trust security. This ensures that only individuals with required authorization can access sensitive healthcare data, reducing the risk of breaches and unintended access.

To foster a culture of trust and security: Healthcare compliance solutions portrays a commitment to compliance, which helps build trust with stakeholders and investors. A healthcare compliance software also helps you enforce a security-first approach towards patient health information
Top 11 Healthcare Compliance Software
Implementing a healthcare compliance solution is crucial for your organization. But there are endless choices of software in the market, which makes it hard to pick the best one for your business.
Here's a list of the best healthcare compliance software:

Sprinto is an all-in-one compliance automation solution that helps you manage healthcare compliance needs with ease. It allows you to map and manage all your security controls from a single interactive dashboard.
The platform seamlessly integrates with your cloud setup. Once integrated it has an easy learning curve, allowing users to do daily operations quickly. Moreover, with automated regular monitoring of your healthcare compliance program. Sprinto ensures that you are effortlessly upholding the technical and administrative safeguards required by different healthcare standards.
The software features business associate agreements, vendor management modules, healthcare training modules, access management modules, and disaster recovery plans for a comprehensive and complete compliance approach.
Sprinto also provides out-of-box policy support with its customizable security & privacy policy templates. Along with templates, you get pre-built automated workflows as well. With workflows, you can quickly place different compliance programs on autopilot.
Finally, to accelerate your external audits and get you certified in time, Sprinto helps you with automated evidence collection. Beyond compliance, with real-time control monitoring, Sprinto ensures you are following secure healthcare practices 24/7.
Features
Automated checks and control monitoring to ensure real-time compliance
Automated evidence collection and presentation to provide auditors the information they need
Adopt a security-first approach by setting up alerts when controls are about to fail
Advanced reporting and analytics to fast-track the audit process
Out-of-the-box policy support
Supports different healthcare regulations such as HIPAA and HITRUST in addition to compliance frameworks like SOC 2 and ISO 27001

Pros
Cons
Real-time threat monitoring and detection
Intuitive interface with easily navigable features
Automated evidence logging to prove compliance
Real-time incident alerting
Excellent support team to help you throughout the compliance process
Analytics can be improved
"Sprinto adds a lot of incremental value to your operations. It allows you to cover more base and helps improve operational workflows." – Rajeev Kumar, cofounder at Neurosynaptic.
Check out How Sprinto helped Neurosynaptic swiftly complete HIPAA and ISO 27001 audits in 2 weeks.
2. MedStack
MedStack is a HIPAA compliance solution designed for digital health companies to meet security and compliance requirements. It helps you implement HIPAA controls and comes with ready-to-use privacy policies to streamline your compliance efforts.
Features
Security and privacy compliance management
Efficient mapping to other major compliance frameworks
Evidence generation tool to quickly get certification
Disaster recovery engine to deal with incidents
Real-time alerts about security events and policy updates
Pros
Cons
Integration with other security frameworks
Good support and quick onboarding
Easy-to-use compliance platform
Compliance bot to gather evidence
Limited support for different cloud services
Limited integrations with other security applications
3. Compliancy Group HIPAA Compliance Software
Compliancy Group's HIPAA software is a user-friendly solution to help you navigate through HIPAA requirements to become compliant. The tool contains HIPAA policies and procedures, risk assessments, employee training modules, and more to streamline healthcare compliance efforts.
Features
A comprehensive dashboard to see the compliance status
HIPAA training videos for employees
Customizable templates for HIPAA policies and documents
Risk assessment questionnaires
Incident management module to report incidents

Pros
Cons
Business associate management
Audit response program
Live compliance support
Effective documentation and policy generation
Inadequate reporting functionalities
Find out why Sprinto is better than others
4. MedTrainer
MedTrainer is a healthcare compliance software that helps with document and policy management. The software creates a central source of truth by organizing incident reports, HR documents, business agreements, safety plans, contracts, and more to give you a holistic, real-time view of your security and compliance status.
Features
Document and policy management for all employees
Incident reporting to identify trends and resolve issues quickly
Contract management to consolidate and organize business agreements
Real-time compliance reports
Automated escalation workflows

Pros
Cons
Automated onboarding
Automated logging
Contract management dashboard
Automated alerts and reminders
Installation and post-sale support are time-consuming
5. Healthicity
Healthicity is a healthcare compliance software that helps organizations simplify compliance and auditing management. It helps you effectively identify risks, train employees, manage incidents, and view insights into your security and compliance posture.
Features
Incident management right from initial reporting to closure
Insightful analytics to identify and mitigate risks
Training courses and compliance documents to train employees
Automated audit management
Business associate agreements and contract management

Pros
Cons
Customizable dashboard to manage compliance
Comprehensive risk assessment module
Built-in learning management system
Advanced reporting and analytics
User interface needs improvement to simplify actions
6. CloudApper HIPAA Ready
HIPAA Ready is a healthcare compliance solution that helps you organize and automate compliance tasks. The tool comes with customizable policy templates to easily establish compliance documentation and has a self-assessment dashboard to be audit-ready.
Features
Security risk analysis module
Compliance policy and procedure customization
Automated security reminders and alerts
Incident tracking and management
Automated evidence logging and management

Pros
Cons
Mobile app with remote access
Central monitoring and management
Business associate management
tDashboard to track compliance progress
User interface needs improvement
Risk analysis functionality is limited
Automate HIPAA compliance is no time
7. Absolute for Healthcare
Absolute offers a healthcare compliance solution that focuses on protecting data across different endpoints to minimize data leaks and strengthen compliance posture. The software helps you manage threats and respond to incidents quickly to protect patients' data and establish cyber hygiene based on HIPAA, PCI DSS, etc.
Features
Inventory of all hardware/software to boost endpoint visibility
Customizable dashboard to gain real-time compliance and security status
Application health monitoring
Real-time alerts for threats
Comprehensive reporting and analytics to be audit-ready

Pros
Cons
Risk assessment and risk response module
Easy to set up and integrate
User-friendly interface with help guides
Advanced reporting options
More expensive than other solutions in the segment
8. Accountable
Accountable is a HIPAA compliance software that aims at taking the hard out of HIPAA. The tool specializes in HIPAA training, policy management, and business associate management. It helps in automating various repetitive HIPAA tasks to simplify the compliance process.
Features
HIPAA compliance playbook to streamline compliance processes
Template library with customizable HIPAA policy templates
AI-powered risk assessment and gap analysis
HIPAA and security awareness training modules
Vendor and contract management features
Pros
Cons
Great for employee training
E-signature for business associate agreements
Data breach monitoring
Data inventory capabilities
Interface needs improvement
9. Verge Health Converge
Verge Health's Converge platform is a complete healthcare compliance solution that helps with organizational compliance, business associate management, and patient/employee safety. Organizations can manage safety protocols and get their compliance tasks done easily with this integrated compliance solution.
Features
Powerful analytics and business intelligence
Single dashboard to manage all security and compliance tasks
Risk assessment module
Compliance rounding and checklists
Real-time integration with CMS
Pros
Cons
Seamless implementation
Mobile application to monitor risk and compliance status on the go
Extensions for contract compliance
Mock assessments
Lacks automation features
10. HIPAA Secure Now!
HIPAA Secure Now offers a unique compliance solution comprising a suite of applications and a team of experts. The guided approach helps you achieve and maintain compliance. The solution also includes training tools for employees to be compliance-aware.
Features
Automation features to streamline HIPAA compliance
Training tools and dedicated modules for employees
Automated network vulnerability scans
Risk management module
Insightful analytics and reporting features
Pros
Cons
Support and guidance from experts
Risk analysis capabilities
Business associate management
Employee training modules
User interface feels obsolete
11. SafetyCulture (formerly iAuditor)
SafetyCulture is a compliance management-cum-corrective action platform that helps healthcare organizations and business associates adhere to different laws and regulations. It helps conduct inspections, capture issues, manage tasks, and track compliance progress.
Features
Downloadable, customizable compliance checklists
Automated risk monitoring and management
Comprehensive report generation tool
Collaboration features for easy communication
Centralized platform to gain visibility into insightful data
Pros
Cons
Streamlined workplace communication
User-friendly interface
Customizable training modules
Automated regular security checks

Reporting functionalities can be improved
Also, check out: How to get HIPAA certified
How to select the right healthcare compliance software
The list above narrows the list of healthcare compliance software down to 11. But how do you make the right choice for your business? Here are a few questions to consider and ask while selecting the perfect compliance solution.
What are the key features that the tool offers for ensuring security and compliance?
Does the software comply with the security standards you need?
Is the onboarding process smooth? Does it come with expert guidance?
Does the software integrate with your cloud setup?
Is the healthcare compliance application easy to navigate? Does this involve a steep learning curve?
Does the software support compliance automation and have audit-related functionalities?
Does the tool's built-in workflows help me comply with other frameworks like ISO 7001 and SOC 2?
Does the software update regularly to reflect industry trends and changes in laws and regulations?
Is there dedicated and timely support staff to help clear any queries?
What is the total cost of implementing the compliance solution after including all the charges?
These are some of the crucial questions that will help you understand which tool will be a good pick for your organization.
Always plan as per the budget – Refer Hipaa certification cost
Closing Thoughts
A healthcare compliance solution helps you attain a strong security posture which helps in maintaining compliance with popular standards and laws like HIPAA. Choosing a comprehensive compliance automation solution like Sprinto can help you streamline your compliance efforts and make the whole process more efficient.
With Sprinto running the show you can easily understand and meet complex compliance requirements by putting your compliance program on auto-pilot. By automating and taking care of complex, repetitive compliance tasks, Sprinto shortens the time to achieve audit readiness.

Speak with our compliance experts to know more!
FAQs
What is HIPAA compliance software?
A HIPAA compliance solution is an application that helps organizations meet complex HIPAA requirements by implementing privacy and security safeguards. Such a tool like Sprinto automates repetitive compliance tasks to achieve compliance quickly.
Why is healthcare compliance software important?
Healthcare compliance software is important for organizations as it helps them comply with local and federal laws and security regulations. It helps maintain compliance with crucial laws and standards such as HIPAA which is necessary for healthcare providers and associates.
Who can benefit from healthcare compliance software?
Healthcare service providers, business owners, top-level management, security teams, physicians, medical billers, information system personnel, auditors, and compliance officers can benefit from healthcare compliance software.
Gowsika
Gowsika is an avid reader and storyteller who untangles the knotty world of compliance and cybersecurity with a dash of charming wit! While she's not decoding cryptic compliance jargon, she's oceanside, melody in ears, pondering life's big (and small) questions. Your guide through cyber jungles, with a serene soul and a sharp pen!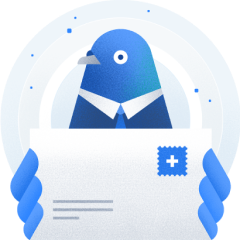 Subscribe to our newsletter to get updates
Schedule a personalized demo and scale business
Subscribe to our monthly newsletter

Sprinto: Your growth superpower
Use Sprinto to centralize security compliance management – so nothing
gets in the way of your moving up and winning big.