Compliance Management System: Importance and Components
Payal Wadhwa
Jul 26, 2023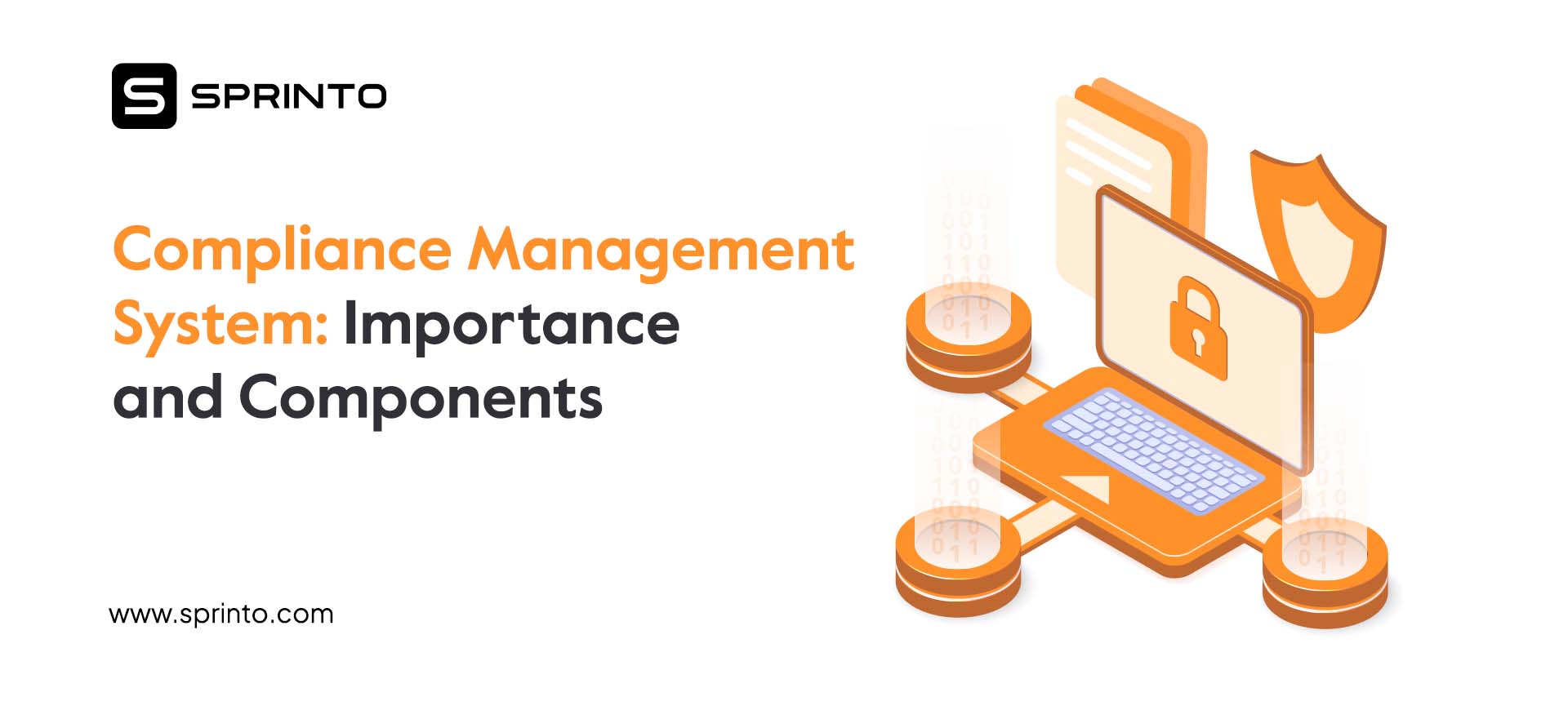 Whether it is internal company conduct or international regulations, compliance isn't something that organizations can work around anymore. And it certainly is not where the job is done—in fact it is where it begins.
A single instance can cause failure. And more often than not, it can be a result of the most unassuming miscalculation. JP Morgan was fined $125m because the employees exchanged information about securities business matters on personal texts and emails.
Avoiding such incidents is imperative. And this is why you need a proper Compliance Management System (CMS) in place.
What is a Compliance Management System (CMS)?
A Compliance Management System (CMS) is a management framework with integrated tools, documents, and controls that make compliances uncomplicated. It shields you from risks associated with non-compliances by automating compliance procedures.
From helping you understand compliance requirements to training employees and preparing you for compliance audits, CMS ensures that compliance becomes a part of company processes. With a CMS in place, disruptions are swiftly reviewed and remediations are initiated immediately.
Recommended: Compete guide to compliance management
Importance of a compliance management system?
Compliance management is important because non-compliance can attract fines, drag you into legal investigations, tarnish your goodwill, deprive you of certification, and cause repercussions that can feel like a bombshell. A Compliance Management System acts more as a precaution than a cure.
It does the groundwork for establishing a rule-compliant organization through guided procedures, automation, and constant monitoring. Everyone's tied to the compliance goals of the organization and there's centralised management of the overall progress.
Here's why having a CMS in place is significant:
1. Painless Risk Management
The regulations that apply to your industry are constantly upgraded or modified in a dynamic environment. If you rely on outdated procedures and guidelines, you'll not be able to respond to marketplace changes. Having a system in place that will periodically notify you of compliance regulation changes and instruct you on implementing them.
Recommended: Guide to compliance risk
2. Automation
Manual workflows are undoubtedly inefficient. They often involve manually following up with team members and keeping track of threats with outdated tools. With automation, tasks are largely scheduled and executed and a lot of human dependency is reduced. A compliance management system brings the benefits of automation and adds nimbleness to the processes.
3. An Edge Over Competitors
If you are a small business that wants to pitch to an enterprise, you'll be questioned about compliance. Don't want brands to be in two minds while signing deals? Then you must be compliant to prove your credibility. A compliance certification can set you apart from competitors that are non-compliant.
A CMS makes sure you adhere to the latest standards while driving competitive advantage.
4. Saves You from Monetary Damages
Non-compliance incidents can have financial repercussions. There may be fines and penalties three times the cost of compliance. Managing legal investigations is expensive and to make it worse, banks may impose punitive measures. The costs associated with a loss in productivity and damage recovery is often bigger than the cost of staying compliant.
5. Progress Visibility
A compliance management system brings compliance requirements at one place and helps track progress. You do not need to flip through multiple sheets and documents to check risk assessment reports, audit reports, training status, etc.
A CMS affords companies a consolidated view that helps provide better visibility, remove ambiguity, and eradicate oversight.
Also, check out: How to automate compliance for startups
What are the components of a compliance management system?
Every CMS has a list of components that form the foundation of a strong body of compliance. These components weave a culture that possesses privacy and security at the very core while ensuring processes flow smoothly.
In this section, we discuss the constituents of an effective Compliance Management System: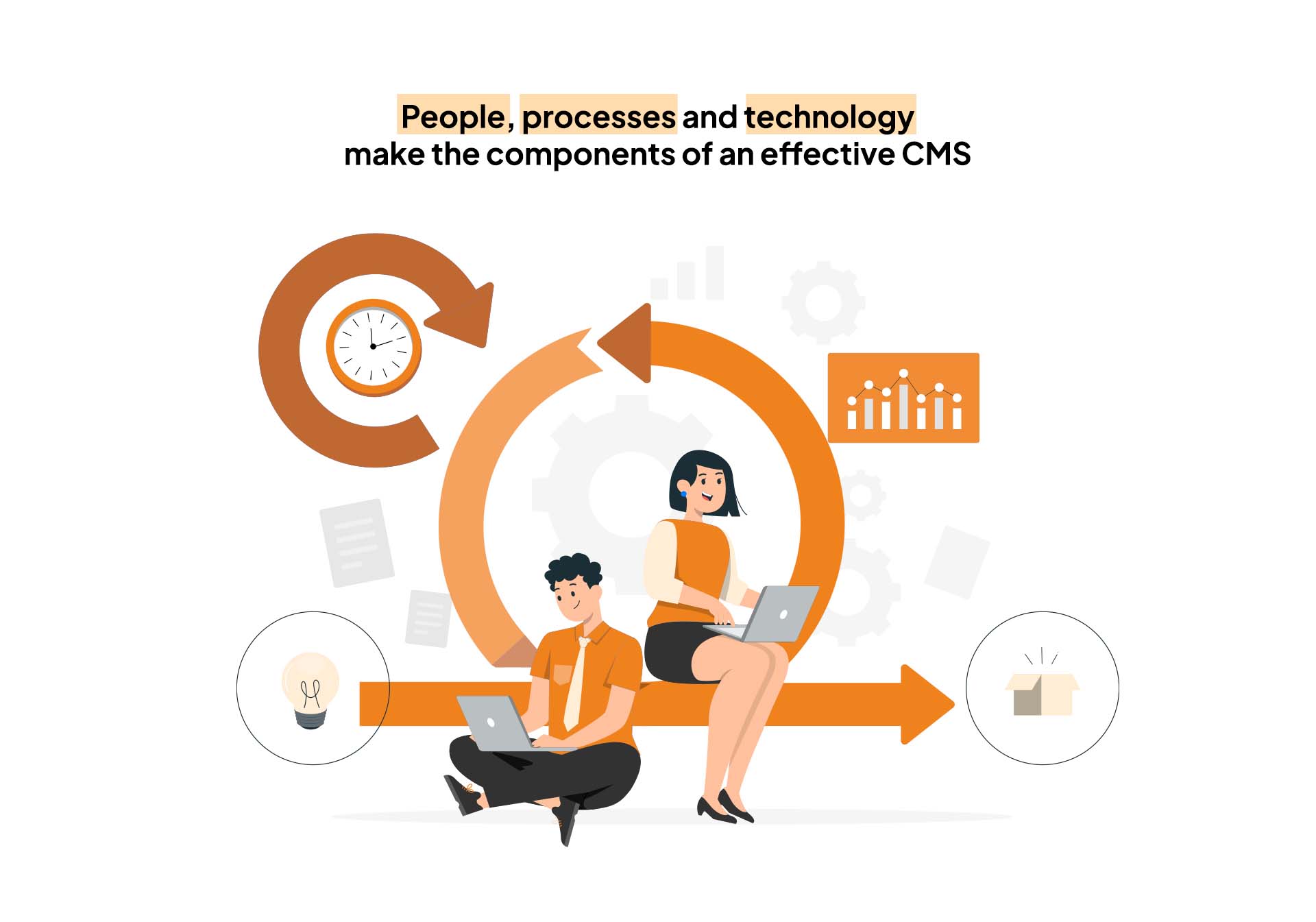 Cornerstone Policies and Protocol
As a centralized source of truth on compliance, a CMS must distinctly specify policies and protocols pertaining to every aspect, process, and asset. Policy statements should be up-to-date as per the latest regulatory requirements and must be drafted in simple language for every employee and stakeholder.
Security Workflows
Security workflows form the base of every CMS. Whether they help address technical gaps, facilitate training sessions, or execute the protocol, security workflows need to be quick and efficient. A CMS should facilitate better workflows that enable companies to formulate better policies, roll out updates, or take action whenever necessary.
Recommended: Guide to compliance workflow
Entity-level Control
Every employee and vendor is a participant in a company's compliance program. In order to stay compliant, companies will need to have control over people, technology, and other assets at a granular level. This often involves analyzing gaps in security at an entity level and carrying out tactical actions that plug these gaps. A CMS must help organizations internally diagnose lapses while proactively providing them a course of action that appropriately addresses them.
Monitoring and Surveillance
The compliance process does not end with certification—it is a never-ending process that helps organizations stay updated with the latest standards and requirements. In order to achieve this, organizations will have to undergo surveillance audits. They essentially entail constantly keeping their eye on their controls, monitor procedures, and making observations that detail lapses over a period of time. A surveillance audit is one way of assessing how compliance-ready an organization is and helps companies gain a sense of structure and confidence before their audit.
Employee Training
A compliance management system must enable better training for employees. This means providing organizations with the necessary steps to formulate better policies and train employees with the latest changes.
The right CMS not only answers key questions on compliance but helps provide a forum that employees within an organization can use to stay compliant and abreast with the latest industry security standards.
Internal Audit Management
Internal audits are a great way to identify compliance deficiencies at various levels. They establish a methodical approach to receiving, documenting, and addressing complaints or observations. A CMS helps facilitate the process by enabling internal self-assessment programs and preparing the organization for external audits.
Certification Mechanism
The penultimate step in the compliance journey is the certification process. This often involves collecting and presenting key evidence to an external auditor who checks if processes, infrastructure, and documentation are aligned with certification requirements. The auditor may also visit the company to conduct in-person reviews of the internal controls, employee interviews, and examine documents as required.
On average, the certification process can take about four weeks. The auditor then compiles an exhaustive audit report highlighting areas of non-compliance. These recommendations must be worked upon within the instructed time frame to avoid any kind of penalties and fines. A CMS helps facilitate the process by connecting organizations with a network of auditors, automating evidence collection, consolidating data, and significantly shortening the certification process.
Recommended: A detailed guide on compliance reporting.
How Can Sprinto Help?
A compliance management system acts as a centralised place to give you clarity, control, and confidence on compliance functions. You'd otherwise be shooting arrows in the dark trying to meet compliance requirements while struggling with frequent disruptions.
Sprinto makes security compliance automation a seamless experience. The tool helps organizations such as yours pay attention to the smallest of details while helping you roll out policies, and enable adherence with ease.
We'd like to show you how it's done. Book a demo with our experts and experience faster, smarter compliance.
FAQs
What is an example of a compliance management system?
A great example of a Compliance Management System would be the patient information management system in the healthcare industry. CMS for a healthcare provider will ensure the security and privacy of Protected Health Information. Any demographic or personal information that can help identify a patient will not be accessible to unauthorized parties.
What are the benefits of a compliance system?
A compliance management system ensures better customer trust, saves costs and time, automates compliance processes, and reduces risks associated with non-conformities. They also help you identify vulnerabilities faster and make smarter decisions to correct them.
What are the two main types of compliance?
Corporate and regulatory are the two main types of compliance. Corporate compliances pertain to rules and regulations governing internal policies and regulatory compliances ensure adherence to external laws and regulations.
Payal Wadhwa
Payal Wadhwa is a creative content writer and blogger and has been actively contributing to cybersecurity blogs. With Sprinto, she aims to enlighten people on compliance topics in an easy-to-comprehend language. In her free time, she can be found playing the social butterfly character or weaving poetry pearls. She is an active open mic attendant.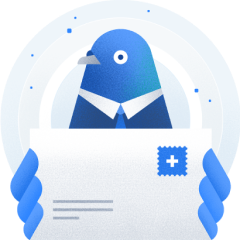 Subscribe to our newsletter to get updates
Schedule a personalized demo and scale business
Subscribe to our monthly newsletter

Sprinto: Your growth superpower
Use Sprinto to centralize security compliance management – so nothing
gets in the way of your moving up and winning big.