10 Best ISO 27001 Management Software
Anwita
Jul 21, 2023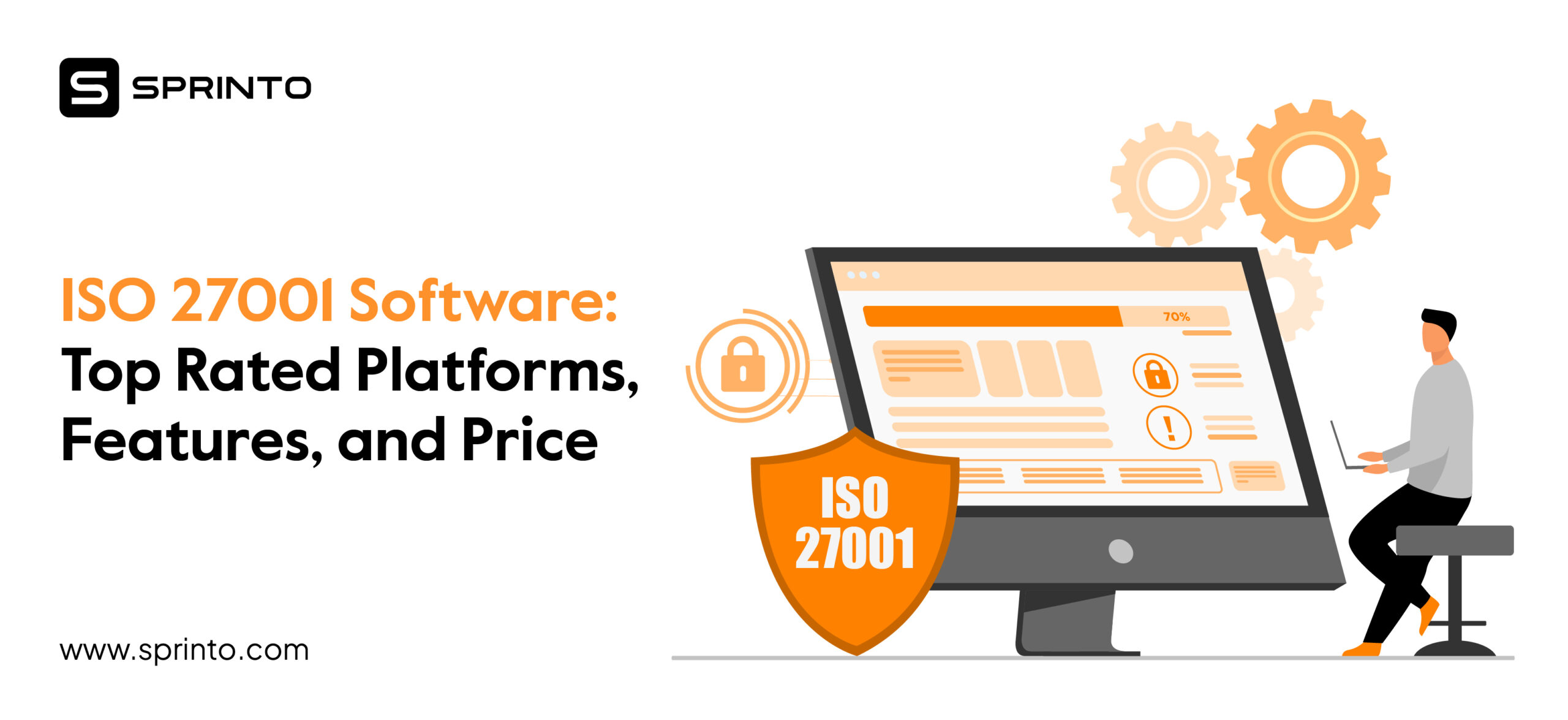 If you own a SaaS business, data security must be a concern for your clients. From operational disruption to financial loss, security compromises cause irreparable damage – a lesson many learn the hard way.
So how do you protect your systems and processes from threats to demonstrate security reliability to your potential customers and retain existing ones? You can do it using an internationally recognized standard focused on protecting information security; ISO 27001. But how do you achieve it?
ISO Compliance Software – A tool that helps you implement and maintain its information security management system (ISMS) requirements.
What is ISO 27001 software?
ISO 27001 software is a set of tools or mechanisms that help you manage and strengthen your ISMS. It helps to align and implement the legal and technical requirements needed to gain compliance.
ISO 27001 features 114 controls to build your security infrastructure – not all necessarily apply to your business. With ISO software, you can choose the applicable controls, check their progress, and efficiently run all security processes to reach your bottom line faster – a strong, effective ISMS.
Top 10 ISO 27001 software
With so many platforms claiming to be the best ISO 27001 compliance software, choosing the right one can be exhausting.
There is no easy solution to this – as a business owner you bear the burden of picking one right for your needs. The needs of each organization are different, much like the features of a product.
So, it is crucial to understand what the ISMS software offers and how it helps you reach your goals.
We hope this list of best ISO 27001 software helps you make the right decision:
Sprinto
ProActive QMS
ISMS.Online
SecureFrame
Compleye.io
Drata
AuditBorad
Vanta
Apptega
IT Governance
Sprinto is a comprehensive compliance automation platform for cloud-hosted organizations. It offers pre-approved, auditor-ready compliance programs that help you launch faster.
Sprinto works by putting your compliance program on autopilot. It seamlessly integrates with your existing system to map controls, auto-run checks for non-compliance, and eliminate risks.
Features:
Custom ISMS: Offers complete coverage of Annex A controls and allows users to add a wide range of controls, specific to their business needs.
Compliance efficiency: Strategies compliance to offer maximum security strength at minimum effort using safe, industry-standard operational practices.
Training modules: In-built security module trains employees, conducts tests, and documents evidence of completion.
Industries: Serves all industries
Top clients: Giift, Captions, Shipsy
Pricing: Total cost depends on multiple factors and dependencies. The chart below fives you a rough idea.
ProActive QMS
ProActive is an agile ISO management software that helps businesses improve compliance performance and gain certification. It offers a centralisd tool to track and proactively manage ISMS issues like legal or compliance requirements.
Users can effectively treat risks, reduce security incidents, improve risk controls, and boost employee engagement to manage risks. It can be deployed on desktop and remote devices like smartphones.
Features:
Compliance evaluation: Offers legal and other requirements with inbuilt filters for related ISO standards. Helps to maintain and update compliance requirements from the dashboard.
Action logs: Captures non-conformities in chart format as actionable codes and flags overdue corrective actions. The report generation tool creates performance reports showing accountability, log status, date range, and more.
Document control software: Categories documents for easy access, facilitates access-based roles to manage documents, and allows users to create custom file explorer libraries to control external documents.
Industries: Manufacturing, Construction, Health, Medical Devices, Aviation Services, Automotive supply, Aerospace, Food Safety BRCGS, Consultancy, Defence, IT and Nuclear.
Top clients: Not mentioned
Pricing: ProActive pricing for bundle solutions:
Document Manager – £119.00
Performance Leader – £163.50
Business Manager – £249.00
IT Governance
IT Governance offers a number of managed security services such as risk management, penetration testing, compliance solution, and data protection with a special focus on ISO 27001. Their services help you gain ISO 27001 certification in a fixed time, optimized cost, and reduced efforts.
Features:
vsRisk risk manager: A cloud-based infosec risk assessment tool that helps you accelerate ISO 27001 compliance. It offers built in libraries of risks and controls, an intuitive dashboard to track or manage risks, and produces audit-ready risk assessments.
Compliance manager: Helps users to comply with applicable requirements and laws. Provides instant access to new regulations when released, updates status of individual clauses to keep track of compliance projects, and maps requirements and controls to processes with the data flow mapping tool.
Incident manager: Simplifies incident management processes using an effective strategy to meet the requirements of Annex A.5.3.5 of ISO 27001. The customizable dashboard provides a real-time view of incidents and maintains incident logs with a complete audit trail.
Industries: Serves all industries
Top clients: Envision Technology, Dell, Jersey Post
Pricing: Solutions are offered on an annual subscription basis. It costs $1,395.95 for single users and $3,995.95 for multiple users.
Find out how to become ISO 27001 compliant faster
ISMS.online
ISMS.online is a compliance management platform that integrates with your existing system to automate manual tasks. Its comprehensive and easily accessible ISMS software helps users get and maintain ISO 27001 certification. 
Features:
Preconfigured ISMS: Offers preconfigured tools, frameworks, policies, controls, and documentation, and guidance to help you meet ISO 27001 requirements.
Assured result method: Breaks down the complicated process into easy to consume, simple steps. Provides shortcuts, helps to visualize compliance journeys, and practical guidance to help users gain certification.
Risk management: Enables users to create risk maps using pre-populated risk banks, add new controls, and connect risks to information assets, policies, or supply chain. Automated monitoring and review tools notifies on pending tasks via email.
Policy control: Enables users to create new policies using the pre-built content and streamline task management by assigning ownership of policies. Creates audit trail with timestamps to manage access control.
Industries: Serves all industries.
Top clients: McConnell Jones, SATA CommHealth, Checkback International.
Pricing: Fill out a form in the Get your quote page to get pricing details.
Secureframe
Secureframe is an end to end risk and compliance management platform. It helps users maintain continuous and fast security to achieve privacy compliance. It offers a purpose built product that consistently adds new features to meet customer demands.
Features:
Build ISMS: Enables users to design a custom ISMS using a policy library developed by security experts and auditors.
Cloud security: Connects and monitors your cloud infrastructure without agents through read only access. Helps users review vulnerabilities and risk scores from the dashboard.
Vendor risk management: Regularly reviews vendors for due diligence. Users can conduct vendor risk assessments and manage vendor security certifications or reports.
Continuous risk monitoring: Helps to stay compliant by continuously monitoring the environment and triggering notifications for due tasks. Offers control testing by continuously collecting data from your integrations and helps to collect auditor workflows.
Industries: Technology, Healthcare, Retail, Manufacturing, Financial Services, Government, Media, and Professional Services.
Top clients: Stream, Haystack.
Pricing: Fill up a form in the Schedule Demo page to get pricing details.
Find out why Sprinto is better than others in details
Compleye.io
Compleye.io is an ISO compliance software that helps startups with guidance and tools required for certification. It streamlines compliance with a centralized dashboard to manage ISMS, simplifies security audits, operationalizes manual tasks, and helps to manage vendors and incidents. 
Users can simplify ISO requirements, gain a lean approach to certification, create custom ISMS, and reduce documentation.
Features:
Controls & Evidence: Tracks evidence and implements custom controls. Provides clear audit trails for all sections.
Policy Templates & Assets: Audit proof templates help users with useful documents. Supplier overview provides deep insight into suppliers and other assets.
Dashboard: Provides comprehensive insight into upcoming events, pending tasks, action logs, and more from a single dashboard.
Applicability Statement: Helps to prove the efficiency and effectiveness of your security posture.
Industries: Serves all industries.
Top clients: Prrofme, Xetova, moove, sentinels
Pricing: Fill out a form in the Get free access page to get pricing details.
Drata
Drata is an end to end compliance automation platform that helps businesses gain faster compliance with pre-mapped controls across frameworks.
Users gain seamless audits with automated asset inventory, pre-built risk assessments, security monitoring tools, and maintain documents in a single location. It streamlines various workflows to reduce manual tasks and quickly build ISMS.
Features:
Continuous control monitoring: Provides deep visibility into security and compliance posture with automated monitoring, evidence collection, asset tracking, and access control automation.
Risk management: Built in risks assessments enables users to efficiently repost the effectiveness of their security posture.
Vendor management: Facilitates easy vendor management from a centralized platform to store, send, and review security questions.
Industries: Serves all industries
Top clients: Lemonade, SoFi, Vercel
Pricing: Fill out a form in the demo page to get pricing details.
AuditBoard
AuditBoard is a cloud based compliance, risk, and audit management platform. It helps businesses collaborate with stakeholders on existing risks, automate manual tasks to boost efficiency, and gain deep visibility into risks to make better decisions.
Features:
Optimize inventory: Use a centralized system to manage and track assets. Quickly links framework requirements, risks, and controls with assets to connect critical data and future-proof audits.
Evidence collection: Leverages a single evidence for multiple audits and stores it in a centralized location to share with stakeholders and export to external auditors. Simplify stakeholder collaboration by easily deploying pre and post audit surveys.
Compliance and report management: Identity, create, assign, and track issues. Easily generate management-ready audit reports and automate issue management.
Industries: Business Services, Education, Government, Non-Profit, Energy, Materials, Utilities, Finance, Healthcare, Manufacturing, Media, Telecom, Real Estate, Construction, Retail, Technology, Travel and Transportation
Top clients: OKTA, Rapid1, GreenSky
Pricing: Fill out a form in the Request a demo page to get pricing details.
Vanta
Vanta is a compliance automation platform that helps organizations gain and stay compliant. It continuously monitors systems, tools, and people to improve the overall security posture. It connects to your existing system, fixes security gaps and completes an audit with a trained auditor.
Features:
Growth acceleration: Automates majority of manual tasks required to gain compliance. Tracks progress of tests and controls of overlapping security standards to provide multiple compliances.
Security: Helps to build security-focused ISMS form templates based on your scope, roles, risks, and vulnerabilities to demonstrate ISO compliance. 
Expertise: Internal team provides expertise to guide users through every step and process including specialized frameworks like 27701 and 27017.
Industries: Serves all industries
Top clients: BreachRX, Charityvest, AI Insurance
Pricing: Fill out a form in the request a demo page to get pricing details.
Apptega
Apptega is a cybersecurity and compliance management platform. It automates ISO 27001 legal, technical, and physical controls to make you compliant using their business continuity framework.
Their key features include automated custom reporting, incident alerting, granular control for access management, and single sign in on.
Features:
Harmony: Intelligent framework mapping tool that streamlines all controls, sub-controls, resources, tasks.
Information security management: Simplify cybersecurity management process easier with advanced capabilities during each audit phase.
Operationalize tasks: Streamline tasks and manage roles using the Apptega dashboard. Visualize compliance status and quickly identify gaps.
Industries: Serves all industries
Top clients: TeleNet, Pillsbury
Pricing: Fill out a form in the get demo page to get pricing details.
Do you need ISO 27001 software?
The short answer is yes. ISO 27001 is a rigorous and comprehensive guideline. It has a number of subsets, clauses, and dependencies. Now combine these concerns with the legal tone and language of the guideline – the result is pretty complicated, especially without external expertise.
ISO 27001 software is designed to make your certification process easier. Not all solutions function the exact same way, but all aim to help you launch faster and more efficiently.
One of its key functionalities is automation. You already have a ton of tasks to complete and a plethora of to dos on your plate. Most employees are busy working on their tasks, leaving very little bandwidth for other responsibilities.
With management software for ISO 27001, you can continuously monitor your environment for risks. It helps you complete the to-dos on the ISO checklist with minimal manual effort, enabling you to focus on the stuff that matters.
ISO 27001 management solutions help you fix gaps and non-conformities to strengthen the overall system. It empowers you to implement a systematic approach to security that doesn't just help you with the certification process but prevents costly incidents.
FAQs
Is ISO 27001 a standard or framework?
ISO 27001 is a standard that provides the framework to build an effective information security management system (ISMS).
What is the cost of ISO 27001 certification?
The cost of your ISO certification depends on the size of your organization, its requirements, and the specific needs. To give you a rough idea, it can cost anywhere between $5,000 to & 10,000.
What is the best ISO 27001 management software?
The best ISO 27001 software is one that fits the needs of your organization. Not all solutions offer the exact set of functionalities. But to name a few that offer robust, highly effective processes and are trusted by users from all industries are – Sprinto, Secureframe, and Drata.
Anwita
Anwita is a content marketer. Her love for everything cybersecurity started her journey into the world of viruses and vulnerabilities. With multiple certifications on cybersecurity, she aims to simplify complex security related topics. She loves to read nonfiction, listen to progressive rock, and watch sitcoms. She wishes to master the piano and learn unicycling. Reach her at anwita@sprinto.com.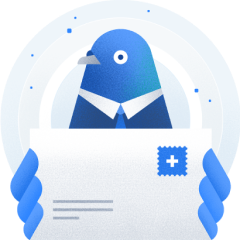 Subscribe to our newsletter to get updates
Schedule a personalized demo and scale business
Subscribe to our monthly newsletter

Sprinto: Your growth superpower
Use Sprinto to centralize security compliance management – so nothing
gets in the way of your moving up and winning big.