ISO 27001 Lead Auditor Training
Vimal Mohan
Mar 17, 2023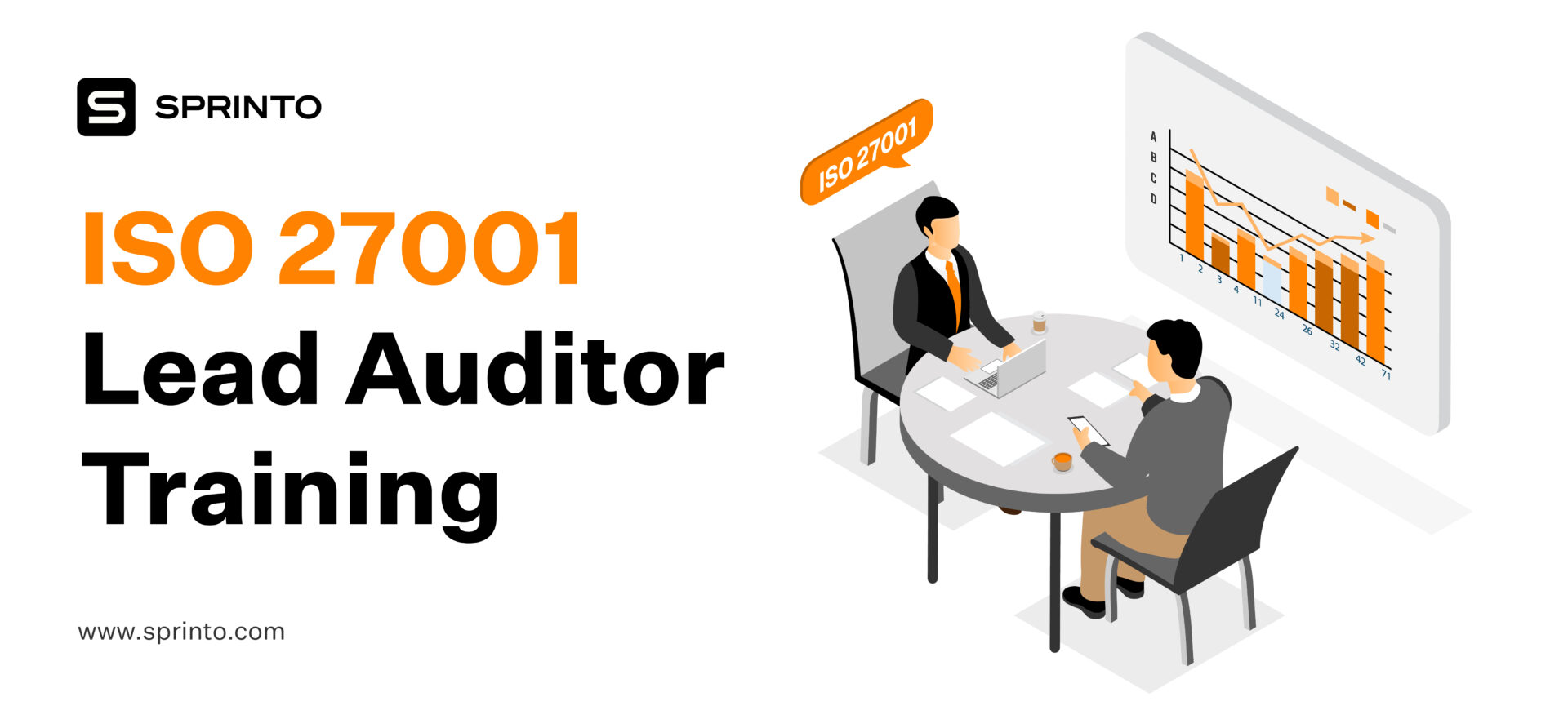 When an organization applies to become ISO 27001 certified, they are audited by a third-party external agency to ensure that its ISMS is aligned with the most current security requirements listed by ISO 27001. Usually, it is a Lead Auditor who heads these audits. During the audit, the lead auditor reviews the evidence produced and scores them while making notes. These inputs are taken into consideration by the certification body when the results of the audit are decided.
As a business leader taking your organization through the ISO 27001 certification, it is your responsibility to ensure that the audit report of your organization is free of instances of non-conformities.
Is it best to have a Lead auditor in your organization to get there? If it is, how can you get one? Is getting one of your team members trained in the ISO 27001 Lead Auditor course the best use of resources and time?
This article is for you if you've had any or all of these questions.
In this post, we aim to introduce you to the roles and responsibilities of a lead auditor, CTC to hire a lead auditor, cost-benefit analysis of having one of your team members undergo the ISO 27001 Lead auditor training, Training modules in the course, steps involved in becoming a lead auditor, and more.
But First, It is Q&A Time
Q) Is it best to have a Lead auditor in your organization to get certified?
Yes and No.
A lead auditor will have the industry experience required to get ISO 27001 certified with little to no non-conformities. However, they don't come cheap. The CTC to onboard a lead auditor ranges between $70-$130k/yr. So, if your business is not on a tight budget, this will work. You could also hire a consultant to work with you on a contract basis. They charge $10,000 – $40,000.
Q) Is getting one of your employees trained in the Lead auditor course the best use of resources and time?
Yes. An ISO 27001 lead auditor training course is significantly cost-effective (course fee: $2,000-$3,000). Having a team member(s) trained enables your organization to have an in-house subject matter expert on the ISO 27001 compliance process and a dedicated SPOC for all things ISO 27001 compliance.
From now on, we'll address your team member(s) looking to take the Lead Auditor course as 'SPOC'.
Steps for becoming the ISO 27001 Lead Auditor
Before you go deeper, it is crucial to understand that even after completing the course, your SPOC will not be able to audit your firm in the certification process; you will need an external third-party auditor. However, they can lead your compliance team to become audit ready with the knowledge and learnings they gain from the course.
This section focuses on the general steps for becoming an ISO 27001 Lead Auditor. While we do that, we will also include a special section focusing on how SPOCs can leverage the knowledge from the ISO 27001 Lead Auditor training course.
The ISO 27001 Lead Auditor Certification covers planning, techniques, communication, and internal strategy.
Generally, getting a Lead Auditor Certification does not qualify the candidate to conduct ISO 27001 audits immediately. Instead, they need to first work with an ISO audit agency and gain experience.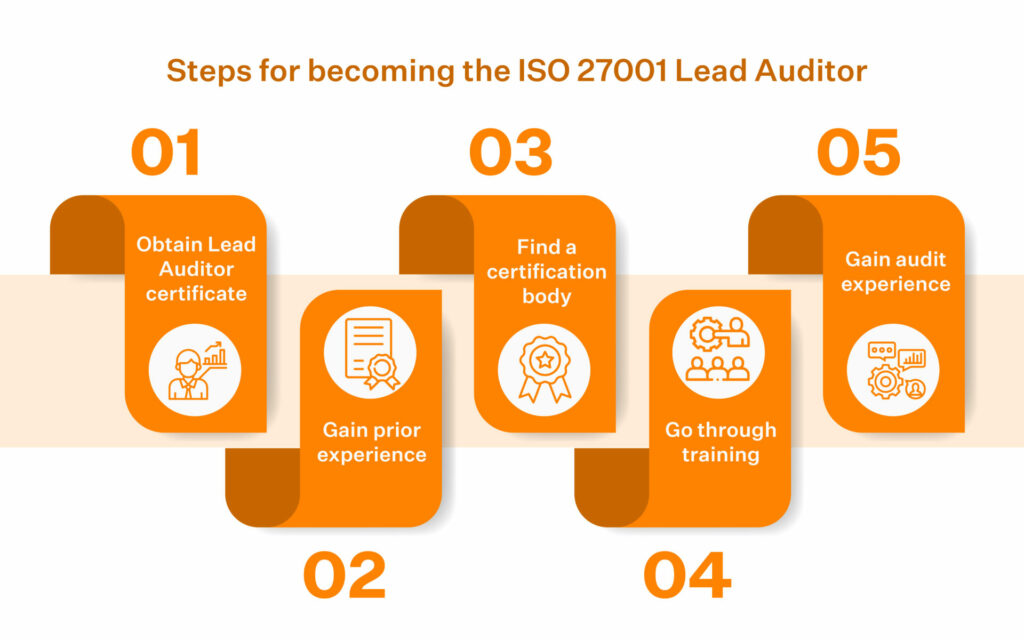 Here are the steps to becoming a Lead Auditor
Obtain Lead Auditor Certificate
To be a Lead Auditor, the candidate must undergo five days of theoretical training and take an exam on the fifth day. So, if they miss even a day, they become ineligible to get certified.
Your SPOC will go through the same thing
Gain Prior Experience
To become a Lead Auditor, they should have completed at least three ISMS audits as a team leader. So how do they conduct three ISMS audits as a team leader? First, they must find a certification body or an audit agency to join.
Your SPOC can start working on your organization's ISMS immediately after they get certified. However, they should be under the supervision of an external consultant till they become confident to do it themselves.
Find a Certification Body
Joining a certification body is not as easy as it sounds. Most certification bodies generally have their own set of auditors.
Here's a tip:
Leverage professional networking platforms such as LinkedIn, Angel, and Monster, and work with talent management agencies to get your profile the eyeballs when opportunities arise.
Your SPOC is not part of this ride too. Instead, they learn on the job while seeking guidance from an experienced external consultant.
On-the-Job 20-Day Training Module
Even after completing an ISO 27001 Lead Auditor training, the candidate does not get to start immediately as a Lead Auditor in an ISO audit agency. Instead, they join an audit agency as a trainee. This allows them to observe and learn from the more experienced(certified professionals) members in the group there. After 20 trainee days, they get promoted to a team member.
Your SPOC is trained differently. They learn on the job, and an external consultant is often hired to help them get used to the process.
Gain Audit Experience
Candidates gain the experience required as a team member and graduate to a team leader's role. For example, to perform audits as an ISO 27001 Auditor, one should have led at least three ISMS audits as a team leader.
Your SPOC gains experience by conducting periodic audits of your organization's ISMS, comparing internal audit reports, and ensuring existing non-conformities are addressed, and avenues for improvement are identified.
Learning Objectives of ISO 27001 Lead Auditor Training Course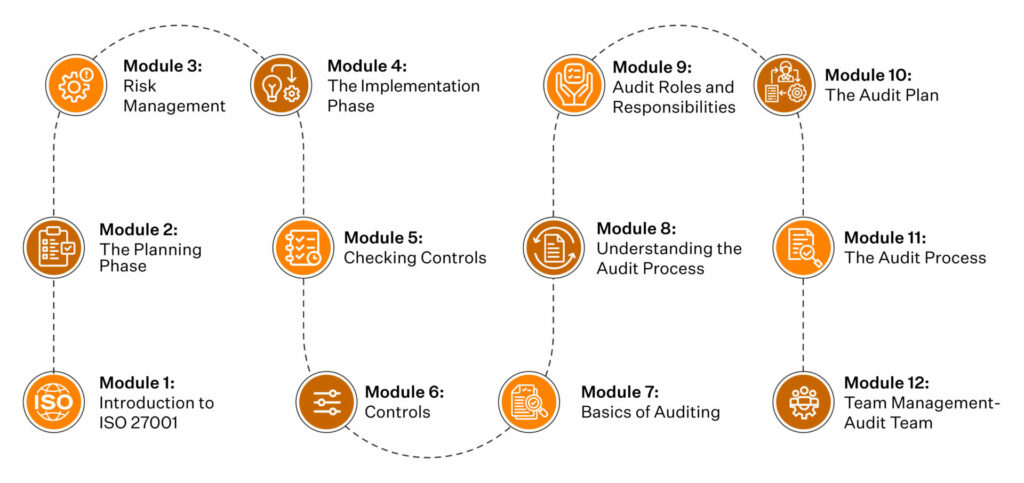 The details of the ISO 27001 Lead Auditor Training course can be broadly bucketed into 13 modules. Here we've briefly described what each module contains.
Your SPOC will leverage this knowledge and learnings in your organization to identify new vulnerabilities, deploy patches to fix security weaknesses, and maintain a continuous compliance posture.
Module 1: Introduction to ISO 27001
This module is designed to:
Introduce ISO 27001 and its benefits.
Help become familiar with the terminologies used in the framework.
Module 2: The Planning Phase
The planning phase gives an overview of these four clauses in the ISO 27001 framework:
Understanding the business and its context
Leadership and its commitment
Planning
Support
Module 3: Risk Management
An effective ISMS identifies all the risks relevant to a business and deploys measures to ensure integrity and security.
In this module, you will learn to:
Identify risks related to information security
Deploy required risk treatment plans
Module 4: The Implementation Phase
This will arguably be the longest phase, for it will have the candidate to implement all the must-dos for implementing safeguards, managing third-party (outsourced) interactions with the business environments, deploying measures to implement ISMS and setting up different ISMS measures listed in the risk treatment plan.
Your SPOC will leverage this knowledge when getting your organization audit ready.
Module 5: Checking Controls
This phase will have the candidate continuously monitor all your security controls, measure their effectiveness, and list down areas of improvement. In addition, this phase identifies the control gaps from planning to execution and identifies areas for improvement.
Module 6: Controls
This section is an in-depth learning module focused on the 114 controls across the 14 sections in ISO 27001. Candidates gain profound knowledge of how each section is designed, best practices in implementing these controls and how each control plays its part in minimizing risk.
Module 7: Basics of Auditing
This module gives a basic introduction to auditing and introduces you to the legal speak used in the framework. It also makes the candidates familiar with the best practices and principles of auditing.
Module 8: Understanding the Audit Process
This section of the training module talks about the Principles of Auditing, Certification Process, Certifying Integrated Management Systems (IMS), Qualities expected from a Lead Auditor, and the International Accreditation Forum (IAF).
Module 9: Audit Roles and Responsibilities
As the Lead Auditor, you assign different roles to each member of your audit team and explain to them the nature of their role and the responsibilities and how each team member collectively contributes to the larger goal.
Module 10: The Audit Plan
It is the Lead Auditor's responsibility to plan the audit, plan for adhoc, evaluate the people in your audit team and prepare to deploy contingency plans if your team does not perform at a desired level of efficiency. And this module teaches you to chart a plan that has it all.
In addition, it prepares the lead auditor to consider all the nuances involved in an audit. This course also talks about the particulars of the next steps shared with the audit team and the organization getting audited.
When drafting an internal audit plan, your SPOC will focus on clearing non-conformities that were reported in previous audits. In addition, they identify areas for improvement and set up remediation processes for any existing weaknesses or new vulnerabilities.
Module 11: The Audit Process
This module focuses on the roles and responsibilities of a Lead Auditor during the audit process. It dives deep into the aspects of:
Meetings
Site visits
Conducting interviews
Requesting evidence during the audit
Conducting debriefing sessions
Conflict resolutions
Your SPOC will now be better equipped to make calls on whether any of these are required within your organization in the audit readiness journey.
Module 12: Team Management- Audit Team
An external Lead Auditor is responsible for the audit team's efficiency. Effectively delegating jobs, ensuring consistent delivery, and notifying each auditor in the section of their role is essential. This projects how their work together gets channeled towards a singular outcome, and this module teaches you how that is done.
It also teaches you:
Effective Team Communication
Conduct Team Meetings
Track Audit Progress
Manage Audit Findings and Records
Dealing with Roadblocks in your Audit Journey.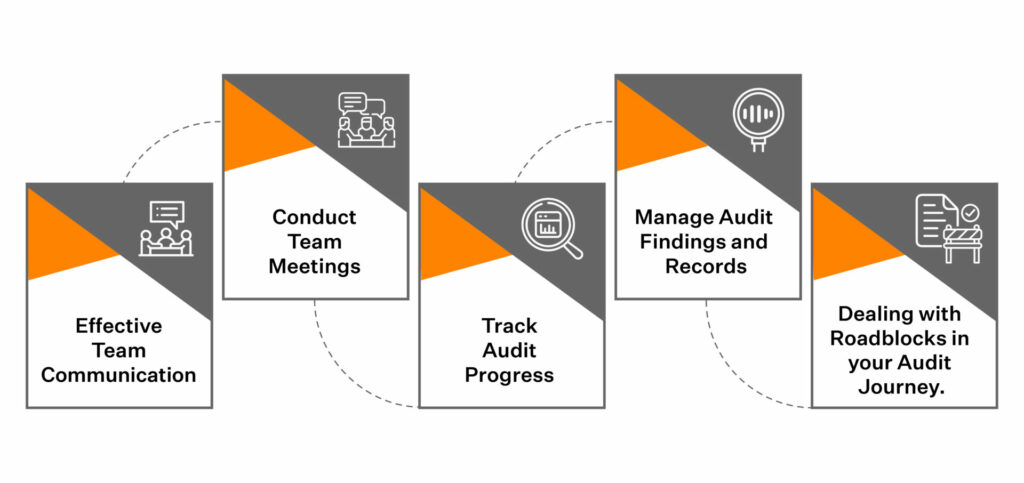 Module 13: Completing the Audit
This module is arguably the most important one. After implementing the security measures and collecting evidence, this module guides you on the next steps.
These are a few learnings of the Lead Auditor:
Reviewing your Audit findings
Deriving Conclusions
Planning and executing a closing audit meeting
Drafting an effective audit report
Recommending a post-audit action plan and certifying them (if applicable)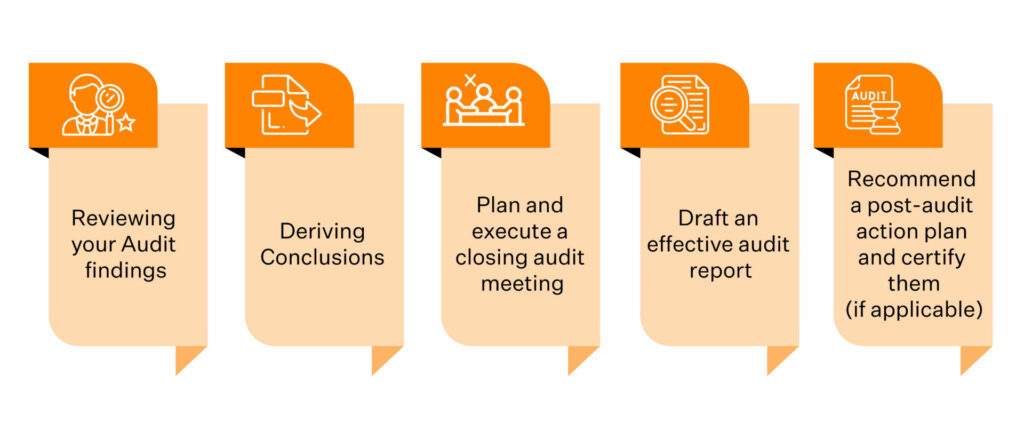 The SPOC, upon completing their internal audit, will be capable and qualified to detect current non-conformities and areas of improvement and offer a risk remediation plan to patch said deficiencies.
This is because the SPOC will know how actual auditors work and what they look for when conducting an audit. And, most importantly, to look at ISO 27001 compliance from an auditor's perspective rather than an Auditees. This could immensely influence an organization's audit-readiness journey.
ISO 27001 Lead Auditor Courses
Listed below are a few courses to get started. They have a straightforward markup of the Lead Auditor course and what to expect from them.
There's another way: The Sprinto Way
With Sprinto, you don't need to look for an experienced external auditor/ spend time training your SPOC to help you set up and maintain a strong ISMS posture in your audit readiness journey.
We understand that your resources are best spent when used for product development and business expansion than on becoming compliance experts.
So, we do the heavy lifting for you.
Our solution is designed with the perfect blend of Automation and human involvement. This enables us to make your organization's audit readiness journey seamless and organized. As a result, you are constantly aware of where you are in your audit readiness journey and what the next steps are.
Contact us today to get your compliance journey started the Sprinto way.
Vimal Mohan
Vimal aims to make the compliance universe simple to understand for everyday folks. You can also find him in MMA Dojos, Cycling routes, and intense treks!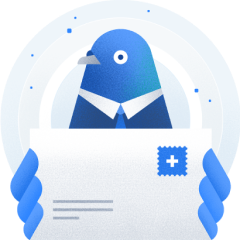 Subscribe to our newsletter to get updates
Schedule a personalized demo and scale business
Subscribe to our monthly newsletter

Sprinto: Your growth superpower
Use Sprinto to centralize security compliance management – so nothing
gets in the way of your moving up and winning big.