Key Points
An ISO audit is an examination of your cloud-hosted company's Information Security Management System to determine if it follows ISO 27001 standards. It helps you understand if you meet the requirements for ISO 27001 certification and exposes gaps in your systems.
ISO 27001 audits have two stages. Stage 1 is a documentation review where auditors take a high-level look at your ISMS to determine nonconformities and opportunities. Stage 2 is a certification audit where auditors perform an ISMS audit to see if it's ISO 27001 compliant.
Introduction
Demonstrate your security commitment to your customers and win their confidence
An ISO 27001 report provides proof that you can adapt to challenges while validating your information security standards.
ISO audits can help you be proactive about your data security and compliance initiatives. You can also stay ahead of the competition in this way and expand your business.
What is the ISO 27001 certification process and prerequisites, and who is qualified to conduct an ISO 27001 report? In this article, we will help you understand the process of getting an ISO 27001 audit.
What is ISO 27001 Audit and Why is it Important?
An ISO audit is a review of your cloud-hosted company's information security management system (ISMS) to ensure that it meets the requirements of the ISO 27001 standard.
The International Organization for Standardization (ISO) is an international, non-governmental body based in Geneva, Switzerland. It creates standards and control frameworks to guide companies on best practices in wide-ranging fields spanning from information security to car seat safety.
ISO audits are crucial because they determine if your business is meeting the requirements necessary to be compliant with ISO standards. It also reveals the vulnerabilities in your operations. Thus, enabling you to develop a strong risk management strategy.
You can use ISO audits as part of the initial stages of your risk assessment strategy. They also help you develop new systems or acquire new enterprise customer groups.
Types of ISO 27001 Audit
ISO 27001 requires cloud-hosted companies to plan and execute a series of internal audits to be compliant. Any company aiming to achieve certification, has to conduct external audits by certification bodies. The certification body should be accredited by a recognized supervising authority.
Internal audit
Internal audits are executed by the cloud-hosted company on its ISMS. Auditors may be internal or contracted out. Use the internal audit checklist given below to see how your systems match up to ISO guidelines.
External audit
External audits are conducted by a certification body to achieve ISO certification or maintain certification (certification audit and surveillance audits).
Two Stages for ISO 27001 Certification Process
The ISO 27001 audit is split into two stages:
Stage 1
Auditors look at your cloud-hosted company's ISMS from a design standpoint. They take a high-level look into the clauses of ISO 27001 and determine if there are any of the following issues:
Major nonconformities
Minor nonconformities
Improvement opportunities
Observations
Auditors may not always look into Annex A controls. They will use your Statement of Applicability to determine if an adequate level of information security has been designed with the ISMS.
Stage 2
Auditors focus on the operational effectiveness of your SOC controls and how they have been implemented. It is basically policies and procedures in action.
Your team will explain your design goals, how you plan to handle certain situations like employee discipline, and re-perform controls as needed.
Who can Perform an ISO 27001 Audit?
ISO 27001 audits are conducted by ISO 27001 accredited auditors who can grant the final certification. They attend an ISO 27001 Lead Auditor course or prove their knowledge of the standard through other auditing qualifications.

ISO 27001 Audit Checklist
We've created a five-step audit checklist that a cloud-hosted company of any size can use when preparing for an ISO 27001 internal audit.
Documentation review
First, review the documentation created during the implementation of your ISMS. The scope of the audit should match that of your cloud-hosted company so that you can delineate what is to be audited.
Also, identify the major stakeholders in the ISMS so that you can easily request any information needed during the audit.
Management review
Next, consult with the management to agree on a timeframe for the audit and the resources required. Establish predefined checkpoints at which you will deliver updates to the board.
Getting management buy-in before you create a detailed audit plan will allow you to execute the audit and certification without any hassle.
Field review
This is where a practical evaluation of your cloud-hosted company takes place.
You need to take these actions:
Watch how the ISMS works in practice by speaking with front-line staff.
Validate evidence as it is collected by conducting audit tests.
Create audit (SOC) reports to keep track of the outcome of each test.
Examine all ISMS documents, printouts, and any other relevant information.
Analysis
Process and examine all the evidence gathered during the audit keeping in mind your cloud-hosted company's risk treatment plan and control objectives.
Sometimes, such analysis may uncover gaps in the evidence or show that you need to perform additional audit tests.
Report
Present the findings of the ISO 27001 internal audit to management.
Here is the ISO 27001 template for the audit report:
Introduction: scope, aims, timeline, and scope of work completed
Executive summary: key findings, high-level analysis, conclusion
Recipients: target recipients, classification and circulation guidelines, where applicable
Analysis: In-depth examination of findings, conclusions, suggestions for improvement
Statement: Detailed recommendations or scope constraints
Since management committing to an action plan based on the report's findings is required, additional examination and revision may be needed.
Preparing for ISO 27001 Audit
The first requirements when preparing for ISO 27001, as detailed in its clauses, should be in place and operational.
Organizational context: Clause 4 deals with understanding and documenting the organizational context and information security requirements, and including interested stakeholders.
Risk management and opportunities: Clause 6 covers the recognition and evaluation of information security risks and opportunities and an established treatment plan.
Leadership: Clause 5 addresses the support from top management. Can a strong leadership team provide necessary resources and a stated commitment declaration?
Internal auditing process: Clause 9.2 requires the documentation and implementation of an internal audit program.
Corrective actions: Demonstrate that corrective actions and improvements are being handled and implemented effectively and efficiently.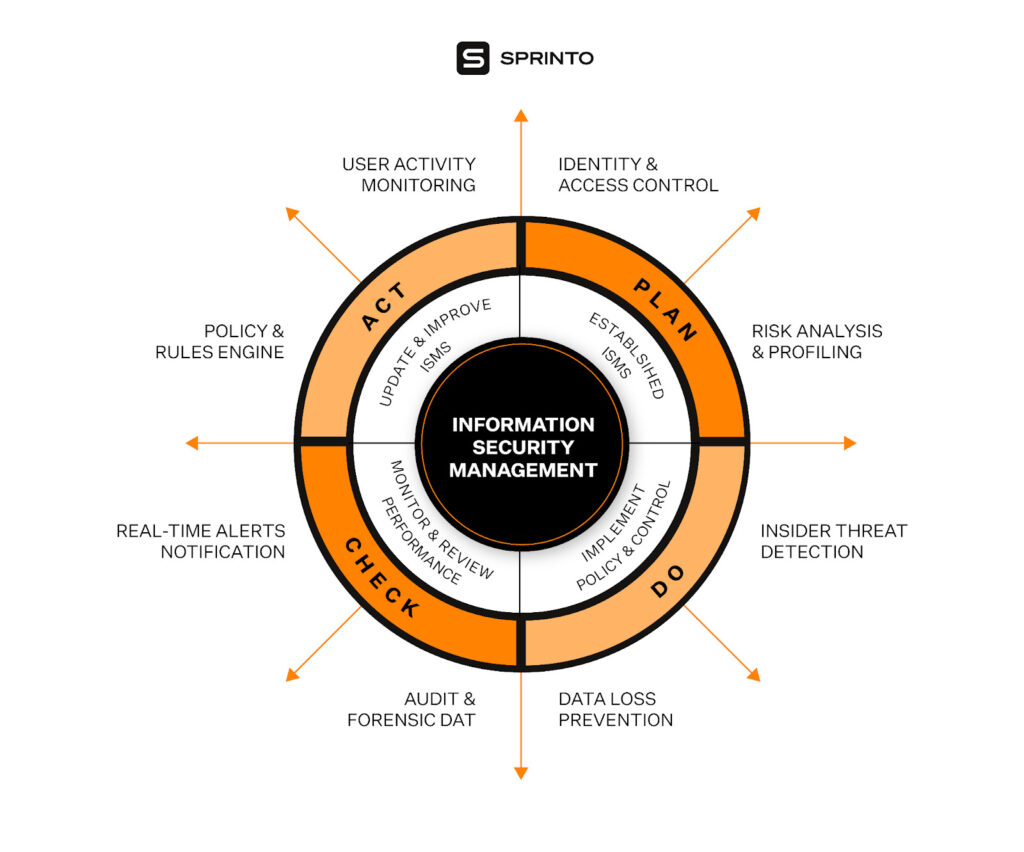 Prerequisites for ISO 27001 Audit
These requirements are necessary before the ISO 27001 is done:
Are the following documents in place and approved?
Information Security and Management System Scope statement (Clause 4.3)
Organizational information security policy (Clause 5.2)
Risk management method (Clause 6.1.2 and 6.1.3)
Risk assessment and treatment plan (Clause 6.1.3e)
Statement of applicability (Clause 6.1.3d)
Annex A policies and procedures with controls are required.
Have you documented all the necessary evidence records?
Did you provided cybersecurity education, training, and awareness to all employees?
Have you trained all the people who will be interviewed during the audit on what to expect and how to respond?
Ensure that auditors and interviewees have easy access to documents and proofs that are required.
Conclusion
ISO 27001 certification is essential for growing cloud-hosted companies that want to expand their business while maintaining customer confidence. When it comes to cybersecurity, the only way to protect everything you've worked so hard for is to stay alert. ISO 27001 not only defends your ISMS from risks but also gives your customers peace of mind.
For small- to mid-sized companies, the entire process of getting ISO 27001 certification can take 6-12 months. However, you can get your audit certification 10X faster with Sprinto's tech-enabled, hassle-free platform that makes you audit-ready in a matter of days.
FAQ: ISO 27001 Audit
What is the ISO 27001 audit?
The ISO 27001 audit involves the review of the overall compliance and effectiveness of a cloud-hosted company's ISMS. It helps you prioritize your information security budget and resources relative to the risks for your company.
How much does an ISO 27001 audit cost?
ISO 27001 audit costs depend on factors like size and location of the company, the type of data your web application processes, and whether your platform lives on multiple cloud platforms.
Here is an estimate of the costs:
Design and Implementation
Risk assessment and Internal audit
ISO 27001 internal auditor = $140 hourly
External audit
ISO 27001 auditor = $5,500 – $18,000
Surveillance audit
Compliance specialist = $75,000 – $90,000 yearly
ISO 27001 audit = $5,500 – $12,000
How to prepare for ISO 27001 audit?
There are five steps involved in the ISO 27001 audit:
Documentation review
Field review/Evidential audit
In-depth analysis
Audit report
Management review
What is the three-stage external audit process of ISO 27001?
The three stages of ISO 27001 external audit are:
Stage 1: A documentation review that determines that the company has the necessary documentation for an operational ISMS
Stage 2: A ISO 27001 certification audit that confirms that the documented policies, procedures, and standards are in place, operational, and effective.
Surveillance audits: Periodic audits conducted between certification and recertification audits to focus on one or more aspects of the ISMS
What is the best way to do an initial audit for ISO 27001 compliance?
The initial ISO 27001 audit is conducted on-site with the help of ISO 27001 internal auditors or an external consultancy. It is a reconnaissance audit or pre-assessment because the auditor performs a high-level review of your ISMS to determine whether an internal audit program exists.