Top 10 CASB Solutions for 2024
Payal Wadhwa
Nov 20, 2023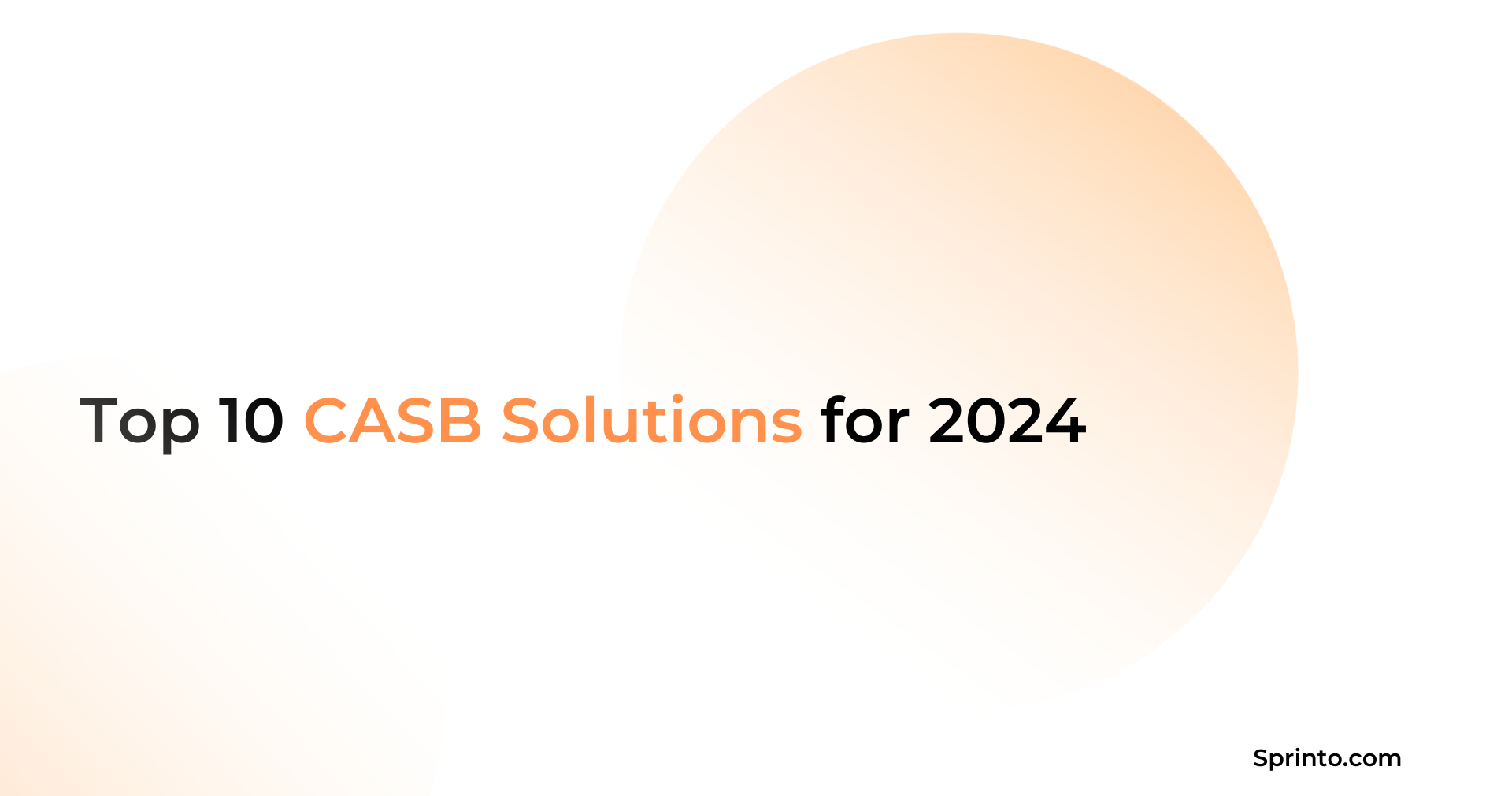 The pre-cloud architecture allowed for on-premise hosting of data and applications. Organizations traditionally deployed several single solutions, such as Virtual Private networks (VPNs), Data loss prevention tools (DLPs), firewalls, etc., to address unique security challenges. However, as data started residing in multi-cloud environments, with each cloud service provider having its own policies, there arose a need for extended security measures to bridge the gap and ensure consistent security.
Cloud Access Security Brokers (CASB) came into play to meet the complex security requirements of cloud environments. CASB solutions provide granular visibility into cloud usage and spending by acting as a proxy between users and applications to mitigate risks and prevent incidents or attacks.
This blog talks about CASB tools, their key benefits, and the steps to select the right CASB vendor.
What is the CASB solution?
A Cloud Access Security Broker (CASB) is a security solution that acts as an intermediary between users and cloud service providers to enforce zero-trust access control and other security policies. As traffic flows to the cloud, CASBs act as centralized control hubs that regulate cloud storage and access.
How are CASB solutions helpful for organizations?
Businesses that employ a CASB solution are able to secure cloud services by acting as a layer of defense. CASBs monitor data flows, restrict unauthorized access, uncover shadow IT and prevent threats from unsanctioned applications.
Here are the key benefits of CASBs:
Visibility
CASB provides visibility into cloud applications and services. These allow users to derive insights into user activities and behaviour. It also helps track compliance and policy enforcement within the cloud environment to enhance security and enable better decision-making.
Cloud access control
CASBs facilitate access policy enforcement specifying who can access specific resources and the actions they can perform. It can help manage conditional access, authentication, authorization, and other access management mechanisms to protect sensitive cloud resources.
Threat detection
CASBs can detect malicious activity, intrusion attempts, unsanctioned applications, ransomware, and other indicators of compromise. These solutions can additionally generate real-time alerts upon detecting threats to enable proactive response, and reduce security incidents.
Checkout: A Complete Guide on Security Incident Management
Shadow IT
Shadow IT refers to the use of hardware, software, applications etc. by employees without the knowledge and approval of the IT team. CASB tools can help discover unauthorized or unmanaged cloud services being used by employees. It can also monitor access to unsanctioned applications and network traffic to and from such services to facilitate shadow IT discovery.
Data protection
CASBs employ data loss prevention mechanisms to prevent unauthorized data sharing, transfers, or leakage. They also provide capabilities such as encryption, data masking and activity logging, among others, for comprehensive data protection.
Compliance
CASBs continuously monitor user activities and data protection to ensure compliance violations are avoided. Capabilities like reporting, policy enforcement, audit logs, encryptions, etc make it easier to keep aligned with regulatory requirements and meet cloud compliance.
Want to ensure comprehensive cloud compliance and automate compliance monitoring?
Who requires a Cloud Access Security Broker solution?
Cloud access security broker solutions are required by any organization that uses cloud services and wants to secure data and applications, irrespective of the size of the business. These include tech companies, healthcare providers, financial institutions and more.
Have a look at the major industries that use CASBs:
Tech companies
Tech companies employ multiple applications across the cloud and must secure their operations sufficiently. CASBs facilitate this by protecting customer data, minimizing third-party application risks, and ensuring compliance for secure cloud adoption.
Healthcare providers
Healthcare providers require CASB solutions to protect sensitive health records stored in the cloud. CASBs also facilitate the secure sharing of data with business associates and ensure compliance with HIPAA regulations.
Also check: HIPAA Security Rule: Requirements, Standards, and More
Payment processors
Payment processors must adhere to PCI DSS and protect cardholder data. CASBs monitor the flow of sensitive payment information across the cloud and protect it from unauthorized access and other security threats.
Government and public sector
Government agencies and public sector organizations handle confidential data, making it imperative to employ solutions like CASB for data protection. CASBs can help address the unique security challenges of this sector by detecting and preventing threats, managing shadow IT, and ensuring compliance.
Other highly regulated businesses
Industries subject to stringent compliance laws can make a confident cloud transition with CASB solutions and enforce the right controls. Any data breaches or policy violations can be immediately tracked and dealt with, along with activity logs for compliance reporting.
Top 10 CASB solutions
The market for CASB solutions is dynamic and is set to exceed $39.3 million by 2033. Rising cloud security incidents and data protection concerns fuel this increasing need. Several key players in the market offer comprehensive cloud security and we have curated the best of the lot. You must, however choose the one that fits your unique security needs.
Here are top 10 CASB solutions you can consider:
Microsoft Defender for cloud
Microsoft Defender for Cloud as a CASB solution helps protect multi-cloud environments by safeguarding them against advanced threats and amplifying visibility across app usage. It enables cloud app discovery, classifies and protects sensitive information, and enforces real-time policies and reports on risky applications.
Features:
Advanced threat hunting: Advanced hunting in Microsoft 365 Defender helps protect against malicious cloud apps, unusual behaviour, user accounts at risk, etc, and aids with immediate remediation.
Shadow IT Management: The CASB solution helps monitor and manage the risks of using sanctioned and unsanctioned SaaS apps for Shadow IT assessment.
Protection of sensitive information: The solution classifies sensitive information across loud apps and protects it against unauthorized sharing.
Access Control: The solution facilitates access controls and permission management for cloud apps to protect critical resources from unauthorized access.
App governance: This feature helps protect users from using any expired, unused, or high-risk applications and raises alerts for unusual activity (For OAuth apps in Azure Active Directory)
Pros
Let's you create personalized rules and policies to control traffic
The insights into user actions and user connections are useful for access decisions
The integration with other Microsoft products enables you to leverage all default policies
Cons
Several false negatives are sent
There are fewer SaaS integrations
Some users experienced delayed alerts for events
Forcepoint
Forcepoint is designed to secure cloud applications and business-critical data by enforcing zero-trust access and managing shadow IT. It also offers visibility across managed and unmanaged devices and security analytics for better control by administrators.
Features:
Malware detection and blocking: The solution can detect malware in files to isolate them and data traveling between users and apps to block it and control further spread.
Unauthorized access prevention: Forcepoint implements zero trust access to protect critical cloud resources from unauthorized access because of BYOD policies and other unmanaged devices.
Shadow IT Management: It can help discover unmanaged SaaS apps and enable administrators to control shadow IT by directing users to approved apps.
Data loss prevention enforcement: The solution monitors data sharing in company apps across devices and automatically enforces data loss prevention to minimize security incidents.
Integrated advanced threat detection: Integrated threat detection detects any unusual behavior, malicious IP addresses, and other indicators of compromise to mitigate against emerging threats.
Pros
There is excellent reporting on shadow IT
Forcepoint's cybersecurity database covers a range of threats
Behaviour-based live monitoring makes it suitable for remote working environments
Cons
The customer service is deficient in meeting expectations
Limited integration support with local solutions
The implementation process is time-consuming
Proofpoint
Proofpoint as a CASB solution protects users, cloud applications, and data against security and compliance risks. It offers a comprehensive security suite with data loss prevention solutions, email security, threat detection intelligence and more.
Features:
Enterprise data loss prevention: The solution helps identify sensitive data and provides context-based insights on any risky data sharing to prevent insider threats, data loss at endpoints, and external data leaks.
Visibility and reporting: Proofpoint facilitates granular visibility on multiple fronts, such as recently phished users, most attacked users, data loss correlation, and more, for comprehensive and insightful reporting.
Threat intelligence integration: It integrates with threat intelligence to protect against cloud account compromise, phishing attempts and other threats and accelerate incident response.
Adaptive access controls: The solution prevents unauthorized access risks by implementing role-based and device-based access controls and blocks suspicious logins from any users, countries or networks.
Unsanctioned IT management: The CASB solution provides visibility across rogue applications and remediates security issues relating to third-party OAuth app abuse.
Pros
It can be used to safeguard Microsoft 365 security solutions
The solution is easy to implement
It comes with robust email security solutions to protect against phishing and other threats
Cons
Several false alarms require manual intervention
Some users find it costly as compared to the competitors
It does not protect hybrid environments
Netskope
Netskope helps secure cloud adoption by controlling and preventing any unauthorized transfer of sensitive data between users and the cloud. It facilitates an understanding of the risks associated with each application and uncovers hidden vulnerabilities affecting cloud security.
Features:
Cloud app risk scoring: Netskope features a Cloud confidence index (CCI) to assign risk scores to applications based on a traffic audit and helps understand risk profiles.
Data loss prevention capabilities: The solution uses machine learning to scan and classify sensitive information and prevent leakage over email, chats, file sharing, etc.
Granular visibility across the cloud: It provides visibility across any shadow IT in the environment, risky activities, unsanctioned cloud usage, and other threats for airtight security and control.
Security policy enforcement: The solution facilitates real-time enforcement of security policies with its wide range of inline CASB solutions
Threat protection: The CASB solution helps block and protect against malware and other web-based or cloud-based threats.
Pros
The interface is user-friendly
Several predefined rules make detection processes more straightforward and quicker
It connects with the public cloud for enterprise services
Cons
The implementation process requires a steep learning curve
Integration issues with specific security tools
Users have reported that certain locations have blocked Netskope's IP ranges.
Cisco Cloudlock
Cisco Cloudlock is a CASB that continuously monitors cloud users, data, and apps to protect against breaches and non-compliance ramifications. It can integrate with various cloud platforms and relies on APIs to manage cloud risks.
Features:
Malware detection: The solution helps detect malware and prevents the downloading and sharing of infected files across the cloud.
Data exfiltration and loss prevention: The solution protects against any intentional or unintentional transfer or leakage of data for enhanced cloud risk management.
App visibility and access management: Cisco Cloudlock provides comprehensive visibility across the cloud to remove access to unsanctioned apps and maintain cloud security.
User behaviour analytics: The solution uses machine learning to analyse user activity, map behaviour, and detect any anomalies.
Advanced cyber threat detection: The premium version of CASB software allows organizations to leverage integration with threat emulation services for proactive identification and mitigation of cyber threats
Pros
The solution supports self-service workflows
The DLP protection has low false positives
It works closely with G-suite, so users don't have to switch portals
Cons
The interface feels challenging to navigate
Security event notifications are delayed
There are limited integrations with Cisco products internally and with other cloud vendors.
Palo Alto networks
Palo Alto Networks' next-gen CASB has a range of integrated solutions such as inline security, SaaS security posture management, and enterprise data loss prevention. It scans traffic, ports, and protocols and discovers new apps automatically to keep them secure from threats and incidents.
Features:
Automated app discovery: The CASB solution automatically discovers new apps and helps manage risks associated with increasing SaaS adoption by providing comprehensive visibility.
Sensitive data protection: Data loss prevention solutions in the platform leverage machine learning capabilities to ensure accurate, critical data identification and protect it against exposure and other threats.
Access controls: The CASB provider blocks any access from unmanaged devices and allows administrators to create unique access policies for different cloud applications.
Threat blocking: The solution consistently monitors user activity and employs threat prevention capabilities to block them in real-time and ensure compliance.
SaaS security posture management: Palo Alto also manages SaaS app misconfigurations, which are a common source of security vulnerabilities, to reduce risks and ensure enhanced posture.
Pros
The solution also provides compliance reports
It supports out-of-the-box authentication mechanisms
The threat intelligence service maintains updates on all threats
Cons
There is no good documentation for new users, making it difficult to understand the platform
Access management features need improvement
Fewer customization options as per requirements
Skyhigh Security
Skyhigh Security as a CASB provides cloud-centric security solutions such as inline threat protection and data visibility and control. It leverages user behaviour analytics and helps implement granular policy controls for minimizing cloud incidents.
Features:
Critical Data Discovery: Skyhigh security facilitates the discovery of sensitive data and uses multi-vector data protection to protect data across the cloud, web, emails, and any private apps.
Continuous activity monitoring: The solution helps enforce consistent policies across cloud services and monitors activity continuously because of strong API integration capabilities. Any risky behaviour is automatically blocked by DLP policy enforcement.
Access regulation: Skyhigh ensures that sensitive data is not downloaded, copy-pasted or shared when accessed through personal devices or by unauthorized users.
Threat and misconfiguration management: The platform features an integrated malware solution for threat management and continuously monitors and remediates misconfigurations to ensure cloud app security.
Visibility into unsanctioned apps: The solution helps you identify and assess the usage of unsanctioned apps and provides recommendations for improvement.
Pros
The solution integrates with a wide range of cloud services such as Office 365 and Salesforce
CASB controls can be integrated into custom apps without native controls
It has detokenization capabilities where only authentic users are allowed to decrypt data
Cons
The platform is not beginner-friendly
The solution encounters frequent technical glitches
There is latency in threat detection
Lookout
Lookout CASB is designed to provide visibility across managed and unmanaged cloud-based applications, users, endpoints, and data. It helps implement zero-trust access controls, features advanced DLP (data loss prevention) capabilities, and supports a range of purpose-built integrations.
Features:
User and entity behaviour analytics: The CASB solution facilitates continuous anomaly detection and raises immediate alerts on detecting suspicious behaviour for quick remediation
Data protection policies: The solution helps with advanced inspection of structured and unstructured data and prevents data exfiltration, malicious downloads or copying etc. It implements granular policies such as data masking, redacting and more to secure data at rest and in motion.
Adaptive access controls: It enables you to implement access controls based on user, device, application, and data context and comes with real-time security and traffic steering to initiate action in case of unauthorized attempts.
Cloud sandbox: Cloud sandbox helps analyze files in an isolated environment to detect any malware and validate them with advanced threat intelligence and machine learning.
Integrated threat protection: The solution can monitor encrypted or unencrypted network traffic to identify and analyze any threats and help with timely redressal.
Pros
The solution has expertise in detecting mobile threats
The interface is user-friendly
The solution uses a zero-trust design to protect corporate documents
Cons
The reporting function lacks details
There are problems with data encryption when sensitive data is duplicated
Limited documentation on newly added features
Symantec CASB
Symantec CASB – a division of Broadcom, is a CASB that protects against malicious cloud content, user risk, accidental data loss, and non-compliance repercussions. It lays the foundation for a zero-trust architecture and provides in-depth visibility across the cloud.
Features:
Regulated data protection: The solution classifies regulated data such as PHI, PII, etc., and protects it from exposure, risky sharing, or leakage.
Comprehensive visibility and control: The CASB solution provides visibility into the security and compliance posture of sanctioned apps and any on-prem/off-prem shadow IT.
Malware and threat protection: Symantec CASB facilitates analysis of files, emails, chats etc. to detect and prevent malware proliferation. It makes use of machine learning and user behaviour analytics to identify potential threats for quick remediation.
User risk prevention: The solution helps enforce access controls at a granular level based on risks attached to users and devices to prevent unauthorized access to sensitive data.
Compliance monitoring: The platform monitors applications' security attributes and enforces policies to ensure cloud compliance.
Pros
The platform is easy to configure and implement
It allows analysts to create separate policies for each cloud platform to protect against data exfiltration
Customer support is responsive
Cons
Limited data classification capabilities increase false positives
Reporting requires manual efforts
There is a high dependency on Symantec DLP on-prem solution for policy creation.
Zscaler
Zscaler, as a CASB, delivers consistent security across all cloud applications with real-time controls. It uses API integrations to scan all apps for threats, risky file sharing, known and unknown malware, and misconfigurations.
Features:
Comprehensive Data Security: The solution protects data at rest and in motion through inline CASB and API CASB deployments and delivers consistent security.
Application monitoring: The platform ensures visibility across SaaS apps and IaaS platforms for shadow IT discovery and real-time cloud protection.
Predefined DLP dictionaries: DLP dictionaries help classify sensitive data and prevent any suspicious activity relating to this data to maintain its confidentiality and integrity.
Cloud sandboxing: The solution features threat protection with cloud sandboxing to scan for any malware and enables automatic remediation of zero-day attacks.
Compliance visibility: The solution ensures adherence to regulatory requirements by monitoring policy enforcement and mitigating violations.
However you cannot depend on CASB completely to ensure compliance. It is always advisable to go for a compliance automation tool and maintain cloud compliance. It ensures better visibility across cloud and also helps maintain cloud security posture.
Pros
Zscaler keeps the firewall patched and updated to the latest version to fight against emerging threats
The platform remains stable and switches between networks smoothly
Zscaler training and Zscaler help make it easy to navigate through the platform
Cons
It has limited customization capabilities
There is no guided help for self-troubleshooting and the organization must raise tickets for every issue
Because of online hosting, users can't wholly access and manage firewalls
How to select the right CASB solution?
Choosing the right CASB tool that fits your budget, aligns with your business needs and provides all capabilities you need, can help you keep up with the evolving cloud landscape. You must ask a range of questions to the CASB vendor to carefully select the solution: How does the solution discover cloud services to protect? Is the coverage end-to-end? Does the solution provide visibility into shadow IT? etc. Consider the capabilities and calculate the ROI before agreeing.
Here are 6 steps to select a CASB solution:
Identify specific requirements
This step involves preliminary research to decide on choosing a CASB vendor. To assess your needs, you should:
Have an all-round understanding of the sanctioned and unsanctioned applications in use
Know employee/system access permissions to cloud services
Analyze risks associated with various cloud services
Find out gaps in security infrastructure to address identified risks
This information will lay the foundation for choice for CASB vendors.
Choose deployment mode
CASBs can be deployed in two modes: proxy-based and API-based. Based on your security requirements and current infrastructure, choose a suitable mode.
In the case of proxy-based deployment, CASB acts as an intermediary between users (proxy) and cloud services, and the traffic is routed through CASB. This enables the solution to block unwanted user traffic and implement additional controls.
Regarding API-based deployment, CASB interacts with cloud services through APIs and requires integration. This allows for better activity monitoring and enforcement of data protection measures.
If the cloud service providers have excellent API functionality and you require greater visibility, then API-based deployment is a preferred option.
Evaluate CASB capabilities
Once you've selected the deployment mode, evaluate the CASB providers in the category.
Look for security features such as data protection (encryption, DLP etc.), access control and authentication, compliance, threat detection, etc.
Assess ease of integration with your existing security infrastructure
Evaluate if the solution can drive scalability and growth to support your future endeavours
If you are in a regulated industry having a compliance automation tool for ensuring cloud compliance will further ensure proactive security.
Research reputation and take trials
Check for vendor reputation and ratings, testimonials, and case studies to understand how well the solution works for similar businesses. Ask for trials and demos and assess how responsive the support team is.
Consider costs
Understand the vendor's pricing structure and consider the total cost of ownership. This will include training costs and costs of security tools, among others, beyond the licensing/subscription costs. Evaluate if the total expenses align with the budget and compare with long-term benefits to build a strong ROI case.
Finalize and plan user training
Once you've finalized the vendor based on the above-mentioned criteria, get the teams onboarded. Arrange for workforce training to ensure the smooth adoption of the solution. Post training, integrations, and set up you can roll out the implementation plan and establish key performance indicators for measuring effectiveness.
Simplify cloud security and compliance with Sprinto and CASBs
While CASBs can secure cloud data and applications, a multifaceted ecosystem with several cloud applications needs a comprehensive security and compliance solution. It is crucial to ensure an enhanced security posture and cloud compliance for well-rounded coverage.
A compliance automation tool like Sprinto can complement a CASB by managing cloud compliance and ensuring airtight security. Sprinto offers integrated risk assessments and management, automated workflows to streamline compliance, enforcement of security policies and continuous control monitoring. It can in fact, make you audit-ready in weeks and enable a shorter sales cycle with certification.
Talk to a compliance expert to secure your cloud environment. See Sprinto in action.
FAQs
Can CASBs work with any cloud service?
CASBs can integrate with several cloud services and applications, including IAAS, SaaS, and PaaS. However, while selecting a CASB solution, verify whether it supports the cloud services you use because the compatibility and features for every CASB can vary.
What is the difference between a firewall and CASB?
CASB and firewall are complementary solutions serving different security challenges. CASBs protect cloud data and applications, providing granular control over cloud usage and ensuring compliance. Firewalls, on the other hand, control network traffic and protect networks and devices from unwanted external intrusions.
What are the 4 pillars of CASB?
The 4 pillars of CASB are visibility, threat detection, compliance, and data security.
Payal Wadhwa
Payal is your friendly neighborhood compliance whiz! She turns perplexing compliance lingo into actionable advice about keeping your digital business safe and savvy. When she isn't saving virtual worlds, she's penning down poetic musings or lighting up local open mics. Cyber savvy by day, poet by night!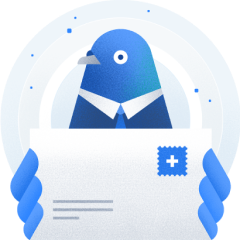 Subscribe to our newsletter to get updates
Schedule a personalized demo and scale business
Subscribe to our monthly newsletter

Sprinto: Your growth superpower
Use Sprinto to centralize security compliance management – so nothing
gets in the way of your moving up and winning big.