Best Privacy Management Software in 2023
Shivam Jha
Sep 08, 2023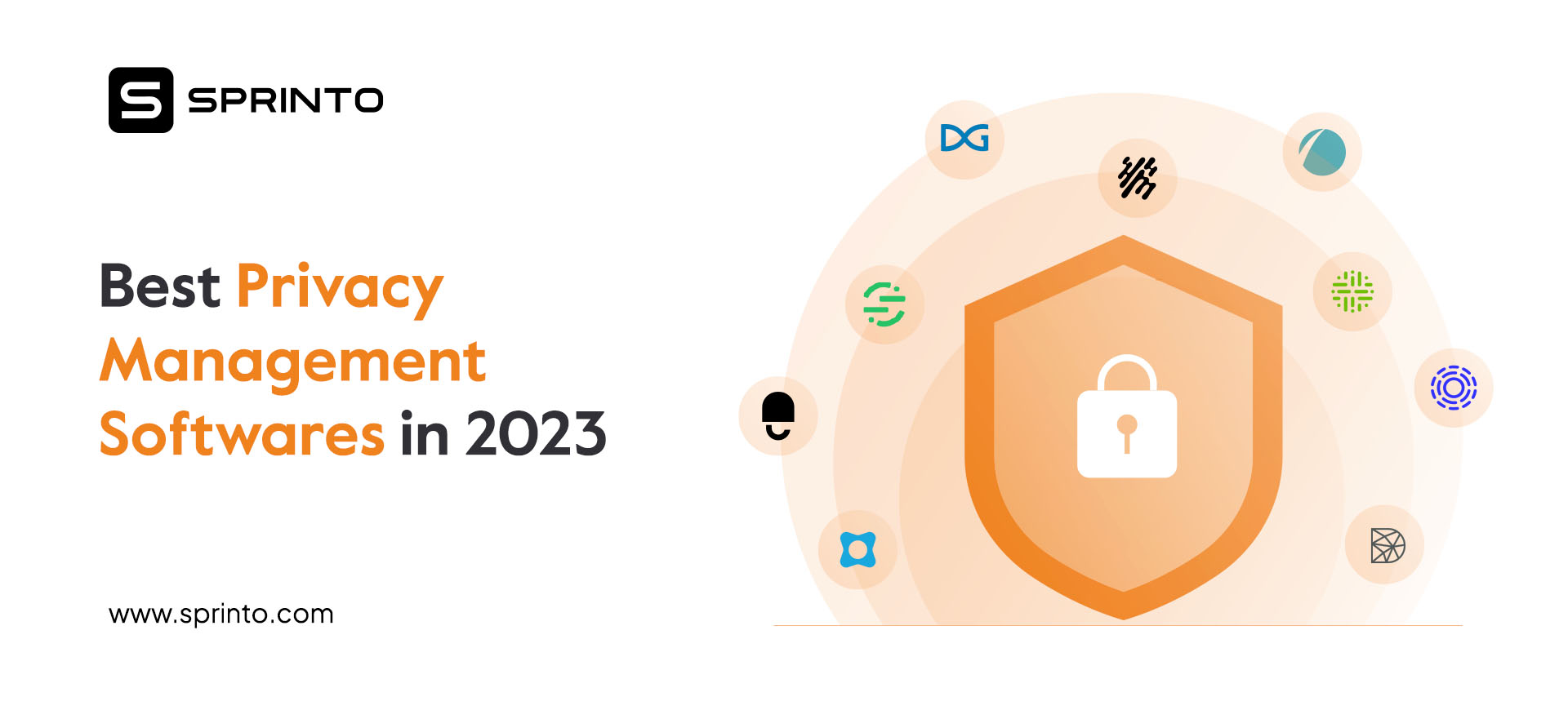 Businesses are under immense pressure to safeguard the sensitive data they collect. While managing a massive amount of data can be an immense challenge, they must also remain compliant with the system of laws that govern and regulate such functions.
Privacy management is an integral part of data security laws and as with every law in the modern age, they are always changing. And this is where privacy management software come in handy. Businesses leverage them to secure sensitive data within their closed environments and ensure data subjects are afforded certain rights to their data.
In this article, we are going to take a dive into understanding privacy management software, its benefits, and some of the best software we recommend.
What is privacy management software?
Privacy management software is a platform that companies use to track incidents related to data privacy (unauthorized disclosure, misuse, or destruction of sensitive data), align organizational controls with various privacy regulations, and conduct periodical privacy impact assessments.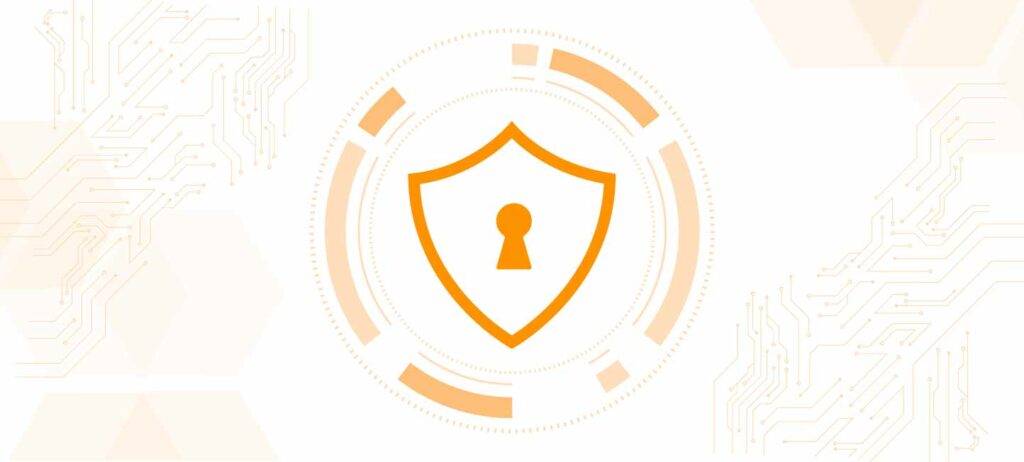 Data privacy management software provides comprehensive solutions for customers to manage their company's privacy program, such as accommodating data subject rights, responding to queries and requests, and ensuring the protection of sensitive data.
While data privacy management is an important part of information security, it does not guarantee compliance with any compliance frameworks. Getting compliant with major frameworks can take months if not years. Sprinto is a compliance automation solution that can reduce the time from months to just weeks.
List of top 10 privacy management software tools
The landscape of privacy software is continually evolving, and it is recommended that you have an awareness of your needs.
Here is our curated list of the most popular privacy management software:
1. Sprinto
Sprinto is a platform that keeps privacy at the forefront of operations. It offers key features such as role-based access control, which enables you to define employee roles within the security environment, and real-time alerts notifying security teams when privacy controls fail. It also enables privacy-aware mobile device management (MDM) that allows organizations to secure endpoint devices.
Primarily a compliance automation platform, Sprinto provides a number of pre-built policy templates that organizations can roll out easily. The platform supports a number of major security compliance frameworks, such as ISO 27001, SOC 2, PCI DSS, HIPAA, and NIST.
Here are some of the features:
Compliance monitoring
Anomaly detection
Access control
Workflow management
Governance
User analytics
Pros:
With a centralized dashboard, you can pre-built custom reports
Allows users to create, edit, and cease user access privileges
Constantly keeps track of user behavior and evaluates activities against benchmarked patterns
Assess vendor performance using supplier data
Procedures to proactively escalate concerns and mitigate risk
2. TrustArc
TrustArc is a privacy management solution that makes it easy for your company to access and manage data while ensuring you remain compliant with global privacy regulations.TrustArc provides a unified platform experience by combining privacy frameworks, insights, intelligence, knowledge, and operations. Trustarc enables you to capture, process, and automate your user data privacy, simplify operations, and take action on the data insights.
Here are some of the features:
Cookie notice report
Consent Management
Data subject access requests
Identity verification
Privacy impact assessments
Pros:
Strong focus on privacy—evaluation, partner management, and compliance documentation
Centralized dashboard for proactive risk management
Comprehensive assessments that allow for a thorough review of your organization
In-depth analytics and reporting for greater insights
Cons:
The program builder faces issues while doing a gap analysis
Can be costly, especially for smaller organizations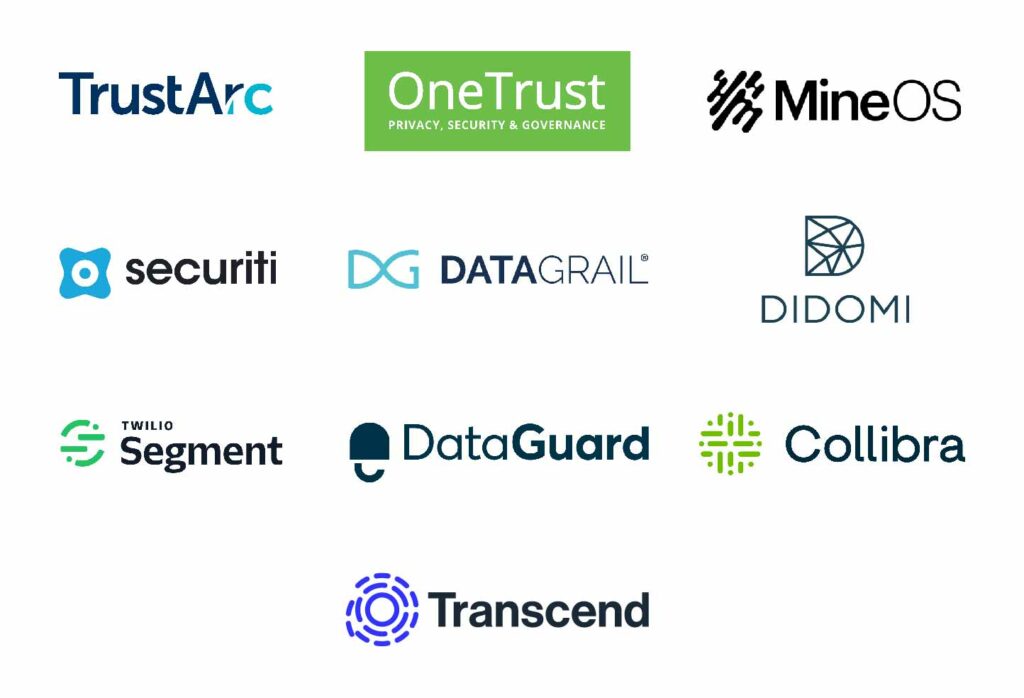 3. OneTrust Privacy and Data Governance Cloud
The OneTrust Privacy and Data Governance Cloud provides a single platform for security, marketing, and privacy departments to find, control, and enable appropriate data use throughout their organization.
Here are some of its features:
Collaboration across privacy and data discovery, GRC (Governance, Risk management, and Compliance), ethics, and ESG (Environmental, Social, and Governance)
PIA (Privacy Impact Assessment) and DPIA (Data Protection Impact Assessment) automation
Privacy rights automation
Privacy incident management
Internal, regulatory, and third-party environment monitoring
Pros:
The privacy rights automation module enables an automated intake and fulfillment process.
The data mapping module is particularly comprehensive and allows for complex business operations.
Gathers information from all systems so that people can get relevant data quickly.
Provides a dashboard for storing, managing, and capturing granular user consents
Cons:
Doesn't have a policy management feature.
The integrations module is not as comprehensive.
4. MineOS
MineOS is a data privacy platform that requires no code, has an interactive UI, and helps you improve your data governance by discovering data silos, classifying personal data, and generating compliance reports in one platform.
Here are some of the features:
Website tracking scanning
Breach notification
DSAR (Data Subject Access Request) portal
De-identification/pseudonymization
Consent management
Pros:
Collects and aggregates data from a variety of sources and prepares it in a simple format.
Allows for simple and straightforward data deletion requests.
Centralized dashboard for documentation allows easier access.
Detects shadow IT accurately.
Cons:
Doesn't allow for CMS Integration.
Lack of customization in certain areas, specifically in data types and DSR handling.
5. Securiti
Securiti is a privacy, consent, and preference management solution that captures, reconciles, and engages systems across your Martech stack. Across all significant public, data, SaaS, and private clouds, its DataControls Cloud establishes a layer of unified data intelligence and controls.
Here are some of the features:
Automatic data classification
Auto labeling
Access control
Identification and authentication
Audit and accountability
Pros:
Uses out-of-the-box connectors to detect sensitive data across a broad range of enterprise data sources.
Aligning workflows and building integrations is easy.
Provides detailed training on some of the advanced features.
Allows easy configuration of cookie consent and DSR workflows.
Cons:
Issues with data scanning performance as there are no incremental changes at each scan.
In-platform navigation is not easy to use.
6. DataGrail
DataGrail is one of the privacy management tools whose automatic data mapping, DSR management, guided privacy evaluations, and other features help businesses establish trust and reduce risk. DataGrail provides privacy programs with continuous system detection, responsible data discovery, and automated data subject request (DSR) fulfillment.
Here are some of its features:
Data subject access requests
Risk Assessments (DPIAs)
Identity verification
Privacy impact assessments
Data mapping
Pros:
Provides an uncomplicated and straightforward process to link products.
Allows customizable notifications to users, ensuring they receive messages tailored to specific requirements.
Provides live data mapping to get a complete blueprint of data systems and PII.
Provides functionalities to manage and process subject access requests (SAR).
Cons:
The live data mapping tool doesn't automatically get updated with the user profile.
The notifications system is not very robust.
7. Didomi
Didomi helps organizations to develop strong relationships with their users by providing the most widely used privacy-first experience solutions, such as Advanced web scanning technology, Consent Management Platform (CMP), Privacy Request module, and more.
Here are some of its features:
End-user management
Audit trails
Server-side Storage
Excellent customer support
Easy consent banner deployment
Pros:
Offers a compliance report to help identify bad actors not respecting the CMP consent string.
Offers Privacy Impact Assessment (PIA) to evaluate, assess, track, and report on the privacy implications of your data.
Provides integration capabilities with different tools for tag management and web analytics.
Cons:
Limited personalization options.
The notification system is not robust.
Issues with UX on the reporting dashboard.
8. Segment
Segment enables businesses to collect, unify, and route their customer data into any system where it is required to understand their consumers better and deliver seamless, compelling, real-time experiences.
Here are some of its features:
Unified schema for all the data
Query-ready data for optimized cost and performance
Sensitive data compliance
Data unification
Data enrichment
Pros:
Offers proficient troubleshooting and debugging capabilities.
Offers fast and reliable data transfers between applications like PostHog, Google Analytics, and Power BI.
Offers identity resolution capabilities to merge duplicate customers and resolve identities.
Provides pre-built integrations to connect to existing consumer data sources.
Cons:
Implementation is not easy.
The price can become an issue for small businesses.
9. DataGuard
DataGuard is a compliance software provider with an emphasis on information security and data privacy (or "InfoSec"). With their end-to-end SaaS solution, businesses can manage consents and preferences, manage GDPR compliance, and achieve infosec certifications like ISO 27001. This significantly cuts down on the time and money they spend on these tasks.
Here are some of its features:
Audit of your privacy status-quo
Audit and risk analysis
Cookie & preference manager
External data protection officer
Priority support during breaches and emergencies
Pros:
Provides a comprehensive training tool for employees.
Offers compliance tracking that helps in monitoring the status of your controls.
Provides greater transparency by linking cookie consent, marketing consent, and preferences together.
Cons:
UI can be unpolished in certain places.
The gap assessment process is very long.
10. Collibra
Collibra accelerates trusted business outcomes by linking the appropriate data, insights, and algorithms to all Data Citizens. Their cloud-based platform links the business and IT to create a data-driven corporate culture.
Here are some of its features:
Data governance management
Data lineage
Data quality management
Reference data management
Stewardship management
Pros:
Provides the ability to write custom integrations and workflows.
Offers data lineage and traceability.
Offers a set of out-of-the-box connectors and works efficiently through the newly established Collibra Edge infrastructure.
Offers scalable features to accommodate an organization's growing data needs.
Cons:
Lacks key functions such as security administration, connectivity, and user-friendliness.
UI can be buggy at times.
11. Transcend
Transcend provides a range of privacy options, including Silo discovery, data classification, and ROPA compliance reporting are all provided by Transcend Data Mapping. It makes certain that requests for user deletion, access, or change fully take into account the systems you've identified in your data map.
Here are some of its features:
Data subject access requests
Identity verification
Automated data mapping
Records of consent, audit logs, and enterprise-level reporting
Comprehensive consent management
Pros:
Proficient functioning in cookie management, data mapping, and SAR automation.
Integrates across tech stack to create a clear, usable map of existing data silos and efficiently execute data subject requests.
Provides efficient management of data deletion requests.
Cons:
Documentation around integrations is sub-par.
Implementation can take longer than expected.
Benefits of privacy management software
Data privacy management software provides comprehensive solutions for customers to manage their company's privacy program, such as responding to consumer requests or data subject requests (DSR/DSAR) and mapping sensitive data.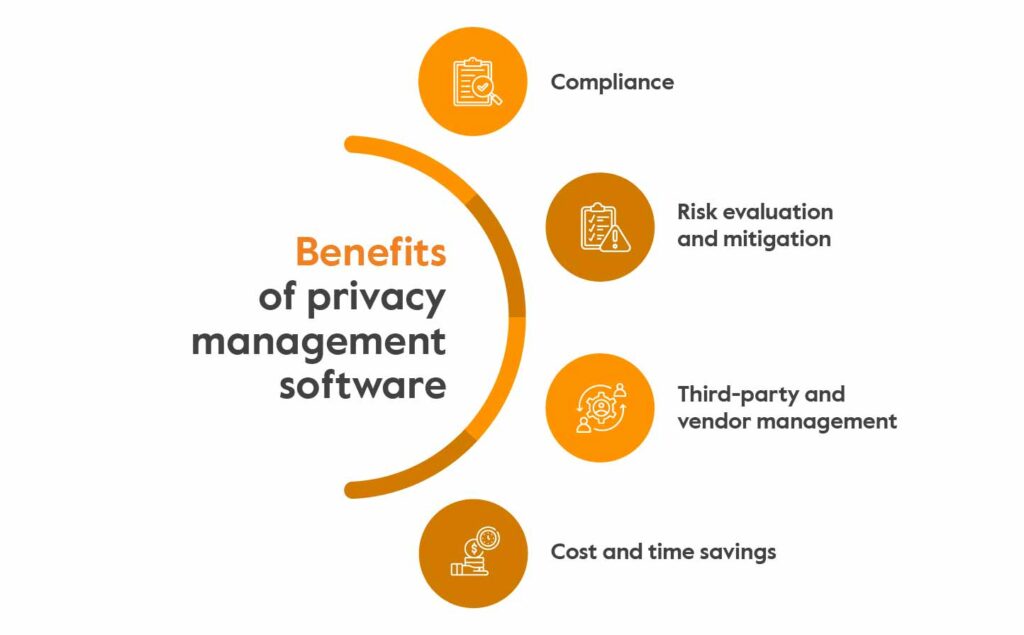 Privacy management comes out to be a boon for any organization that is concerned about data privacy and security,. Here are some of the benefits of using privacy management software:
Compliance
Compliances such as the GDPR and HIPAA take privacy management very seriously. By giving users access to tools for data mapping, consent management, and privacy impact analyses, privacy management software helps enable the identification of personal data, the recording of processing activities, the detection of security risks, and the fulfillment of privacy demands. This helps in achieving compliance.
Risk evaluation and mitigation
Privacy management software usually includes risk assessment and mitigation tools. It assists in locating potential privacy issues associated with data practices used by an organization, evaluates their significance, and offers suggestions for risk reduction. Preventative measures make privacy issues less likely to occur, and compliance is easier to maintain.
Third-party and vendor management
For a variety of operations, many organizations depend on outside suppliers and service providers. Using privacy management software, you can assess these vendors' privacy practices to ensure they abide by your company's privacy laws and standards. It streamlines contract management, ongoing monitoring, and vendor risk assessment.
Cost and time savings
Automating privacy management activities using software can greatly reduce the time and effort required to conduct privacy-related duties manually. Reducing resource allocation, optimizing operations, and avoiding potential fines or penalties brought on by non-compliance helps in cost savings.
Sprinto's take on privacy management software
In today's data-driven world, organizations must protect sensitive information while complying with privacy regulations. A privacy management software is a game-changing technology that provides numerous benefits.
It streamlines compliance procedures, improves data protection, and manages consent and data subject rights.
However, if getting compliant is your main objective, Sprinto offers a multitude of features tailored to your organization and framework. Sprinto is a compliance automation solution that takes care of your compliance needs from day one till the day of the audit and after.
By keeping the controls in check, Sprinto helps in keeping your data safe. Talk to our experts to know how Sprinto integrates with privacy and compliance.
FAQs
Who is required to have privacy management software?
Any organization that handles digital assets should consider a privacy management software as a privacy management software enables organizations to safeguard personal data, reduce privacy risks, and show accountability.
What features should privacy management software have?
Data mapping and inventory, consent management, data subject rights management, privacy risk assessment, vendor management, reporting and analytics capabilities, and integration with other systems, such as customer relationship management (CRM) or human resources (HR) software, are some of the key features to take into account.
How much does this software cost?
The pricing for privacy management software depends on factors such as the size of the organization and the volume of data, among others. Also, the features included with the software is also a big factor when it comes to pricing.
Shivam Jha
Shivam is a senior content marketer who loves writing about cybersecurity and software. His six years of experience as a cybersecurity expert enables him to have a unique perspective on topics. In his non-working hours, you'll find him listening to rock music and cooking Indian cuisine.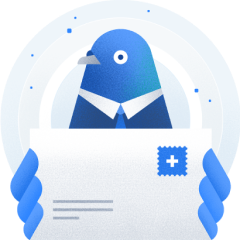 Subscribe to our newsletter to get updates
Schedule a personalized demo and scale business
Subscribe to our monthly newsletter

Sprinto: Your growth superpower
Use Sprinto to centralize security compliance management – so nothing
gets in the way of your moving up and winning big.