Audit Readiness Assessment: All You Need to Know
Meeba Gracy
Nov 09, 2023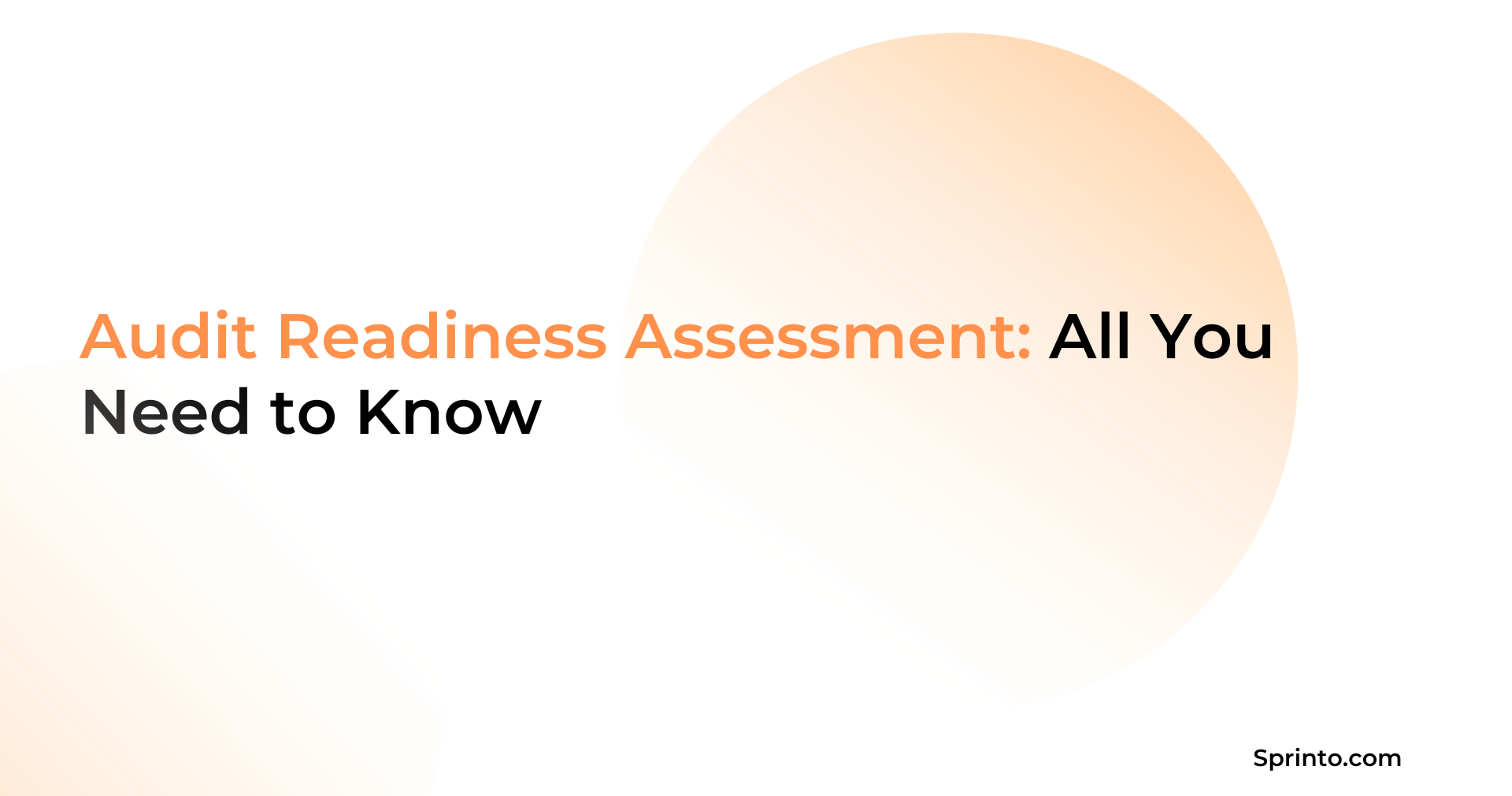 In the year 2022 alone, data breaches cost businesses $4.35 million. Now, that's a huge amount.
We know that you don't want your business to be on that list, and that's why preparing to defend and protect against cybersecurity threats is paramount.
But how do you ensure a reliable cybersecurity program is in place? By adhering to the global practices in security and getting a compliance audit report that verifies its efficiency, of course.
However, before getting in touch with the auditors, you need to perform an audit readiness assessment internally to ensure your readiness and avoid last-minute changes.
Also, we understand that audits can be challenging, and the complex process can seem daunting.
Sure, it does require initial effort, the involvement of the right experts, and the use of the right technology. However, being fully audit-ready reduces the time and effort spent dealing with audits. This means you'll have more time available for your mission-critical tasks.
So, let's explore this further…
What is an Audit Readiness Assessment?
An audit readiness assessment is a process that is conducted months before an actual audit takes place. It is typically done several months in advance and aims to evaluate your company's preparedness for an upcoming audit.
Conducting the assessment can be done in different ways. You can have your audit readiness assessment performed by the CPA firm responsible for your upcoming audit for your compliance journey.
Alternatively, you can engage a specialized audit readiness service provider. It's also possible to conduct the assessment internally through your internal audit team. However, for an unbiased evaluation, it's better to test if your internal team has the experience to assess your security controls and business processes.
Why do you need to perform an Audit Readiness Assessment?
You need to perform an audit readiness assessment to determine how ready your organization is for a successful audit of frameworks like SOC 2, ISO 27001, NIST CSF, or PCI DSS. The overarching benefit here is that it will help you spot potential gaps in your key controls and devise a plan to remediate them.
Here are some reasons why you need to perform an audit readiness assessment:
External audits ensure a company complies with regulatory and legal requirements. This is because non-compliance can result in penalties and fines
Audits verify your information system security is precise, dependable, and fairly presented
Proper audit readiness helps detect and prevent fraud. Strong internal controls, processes, and policies reduce the risk of breaches and fraudulent activities
Audit readiness increases operational efficiency by identifying and addressing issues early, preventing them from becoming complex problems. This saves time and resources
Shareholders and stakeholders rely on accurate financial statements and audit reports. Having a history of reliable financial reports may instill confidence in shareholders and attract potential investors
How to prepare for Audit Readiness Assessment?
Audit readiness often sparks fear, but the reality is that it can be quite manageable with the right preparation. In this guide, we'll outline some steps to help you get ready:
1. Determine compliance with industry regulations
The initial phase involves pinpointing the specific laws and regulations that are applicable to your organization. Determining the legal requirements your business must adhere to depends on various factors. Those factors include:
Your industry
The geographic location of your business
The countries in which your organization operates
The nature of the products and services you offer
The clientele you engage with
For example, if your company operates in the healthcare sector within the USA, being HIPAA compliant is essential.
2. Design a network asset diagram
When preparing for an audit, create a network diagram that showcases your network assets. We know that the audit aims to uncover potential unknown assets, but providing your auditor with a network diagram can save a lot of time.
Now, what is a network diagram?
Network diagram is a visual representation of your network's structure, displaying your assets, connections, and the security measures in place. This diagram simplifies the auditor's assessment process.
3. Coordinate with the auditor's needs
Before the audit kicks off, the auditor will likely require insights from subject matter experts within your organization to understand your cybersecurity policies and architecture.
To facilitate this, schedule a call with the auditor and ask them about the key stakeholders they will need to engage with during the audit process. Also, allocate time for these stakeholders to participate in meetings.
4. Review your information security policy
Every company must have a strong information security policy in place already. This policy offers clear-cut guidelines for handling sensitive data.
But what does it include? Well, this policy is your way of safeguarding data. It spells out the security measures in play and lays out the specific responsibilities of individuals within your company in managing data.
Ideally, this policy will be accessible to all members of your team. It's not just a document to keep a secret because it's a guide to ethical and legal data handling that every employee should understand.
An information security policy zeroes in on 3 pivotal aspects of data management:

Confidentiality: It sets the boundaries, designating who can access data and, perhaps even more crucially, pinpointing the data that should never see the light of day.
Integrity: It ensures that your data remains intact, complete, and original.
Availability: This one defines the 'when' and 'how' of data access.
Make sure to check your policy categorizes data stored within the network into different classifications, each with its level of required security measures. While you may use various classification schemes, experts generally categorize data into 3 main groups. They are high-risk data, confidential data, and public data.
5. Conduct a vendor risk assessment
When you run a business, you're working with your own team and collaborating with a network of third-party vendors. These unsung heroes deliver goods and services even though they're not officially on your payroll.
Here's where Vendor Risk Management (VRM) swoops in to save the day. VRM streamlines the entire process – from onboarding vendors to evaluating, identifying, mitigating risks, and keeping an eye on them.
Also, it's not just about ticking boxes. A good supplier risk management program pays off in spades. It means you'll be better prepared for the future. You can easily spot the low, medium, and high-risk vendors, allowing you to focus your risk management efforts where they matter most.
6. Conduct an internal risk assessment
The next step is conducting an internal risk assessment. Identify risks associated with factors like business growth, geographic location, and information security best practices. Take note of these risks and document them thoroughly.
Now, it's time to get specific. Define these risks' scope by examining their threats and vulnerabilities. For each identified risk, assign a likelihood and measure its potential impact.
Your next move is deploying measures or controls to mitigate these risks effectively.
To steer you in the right direction, here are some questions to think about:
Questions

Have you pinpointed all potential threats to your business?
Can you clearly identify your critical systems based on these identified risks?
Have you thoroughly assessed the gravity of each risk tied to these threats?
What's your game plan for mitigating these risks?
Remember that any gaps or oversights in this risk assessment phase could expose your vulnerabilities, and the auditor marking it as a red flag.
7. Perform gap analysis and remediation
Now that you've identified the lay of the land, it's time to roll up your sleeves and perform gap analysis and remediation. This is where you'll fine-tune your procedures and practices to align with audit readiness best practices.
Here's how you tackle it:
Take a close look at your existing procedures and practices. Compare them diligently against the compliance requirement. This step helps you identify what you're already doing right and where the gaps lie.
Once pinpoint the gaps, you might need to adjust workflows, introduce new employee training modules, or create fresh control documentation. Your assigned risk ratings will help you prioritize which gaps to address first.
To guide you on this journey, here are some key questions to ask yourself:
Do you have a clear organizational structure in place?
Have you designated authorized employees to develop and implement policies and procedures?
What's your protocol for background screening?
Is everyone in your ecosystem, from clients to employees, crystal clear on their role when using your systems or services?
Are your software, hardware, and infrastructure regularly updated and maintained?
Also, the auditor wants you to be ready with all the documentation. Hence, demonstrating your audit readiness is crucial, as any shortcomings may raise red flags that you'd rather avoid.
8. Weighing employee threats and compliance
Did you know that insider threats are the biggest threat to your business? Whether these threats are intentional or accidental, they can wreak havoc. A 2019 Global Data Exposure Report revealed that employees often take more risks with data than their employers realize, leaving organizations vulnerable to insider threats.
Steps to increase insider threat prevention include:
Remember

Conduct insider threat awareness training
Implement data loss prevention programs
Employee onboarding/offboarding with data protection measures
Launch cross-functional insider threat programs
Conducting these courses individually is possible. However, if you opt for a compliance automation platform, it trains employees on basic measures to safeguard sensitive data.
The Sprinto advantage
Sprinto is a compliance automation platform that helps you get audit-ready quickly. What's different is that you also get to provide employee training on security awareness for different programs as well.
9. Conduct a security internal audit
As the last step, conduct an internal security audit as a trial run before the actual auditor comes knocking on your door. This involves a review, including manual checks of policies, processes, and controls and automated evaluations of key infrastructure and security systems.
Sounds complicated? Sprinto's here to help
Sprinto's dashboard offers real-time tracking of internal audit results. You only need to input the required data, and the dashboard monitors controls against preset parameters. This way, you can be sure that your security measures align with compliance standards, simplifying the audit process for you.
Moreover, you don't need to be at the beck and call of auditors, as Sprinto will collect your evidence. This way, you have all the evidence necessary for an audit in one platform. You'll be as good as audited with Sprinto.
Best practices of Audit Readiness Assessment
Now that you know the preparation steps, it's important to understand some of the industry standard best practices. Here are some of the best practices you should not forget:
1. Communication
While preparing for the audit readiness assessment, maintain open and transparent communication with auditors, management, and stakeholders throughout the process. Also, for a proper overview, involve key stakeholders from different departments, including finance, IT, compliance, and legal.
2. Understand audit objectives
Not all audits are going to be the same. That's why you need to define the objectives and scope of the audit readiness assessment. Ensure you understand what the auditors will look for and tailor your assessment accordingly.
For example, the SOC 2 audit and ISO 27001 are different. What worked for one may not work for another. However, 70% of the process might be similar.
3. Data collection and analysis
Collecting all the evidence before the audit is a good practice. This avoids your to-and-fro conversations with the auditor over a missing document.
Talk to compliance experts at Sprinto on how the automation platform can collect evidence and present it to the auditor in an intuitive dashboard.
4. Continuous monitoring
You can't always rely on manually checking whether all controls are in place and adhering to compliance. You can save 300+ hours just by implementing a continuous monitoring platform that detects and addresses issues as they arise rather than waiting for the next audit.
And Sprinto will help you implement continuous monitoring in no time.
Sprinto's control health dashboard serves as a security and system-related monitoring tool. This intuitive dashboard provides a unified view of potential security threats and system issues. Moreover, it simplifies identifying security vulnerabilities and outdated software by categorizing them as passing or failing.
The Sprinto way to Audit Readiness Assessment
Audit season usually falls between January and April, but maintaining audit readiness should be ongoing. It helps prevent delays, unexpected expenses, control issues, and other potential complications.
Traditionally, hiring an audit readiness and support expert can be quite costly. However, Sprinto offers an alternative solution.
With Sprinto, you can achieve audit readiness quickly and cost-effectively. Our platform streamlines the process, saving you time and money.
If you're interested in learning more, don't hesitate to reach out to our experts for further information!
FAQs
1. What is a security audit, for example?
A security audit involves assessing how effectively an organization has put its information and system protection policies and procedures into practice. For example, an auditor examines whether a company maintains administrative control over its mobile devices as part of the evaluation process.
2. What is the difference between assessments and readiness assessment?
Assessments often reveal missing or non-compliant controls that could disrupt the audit process. A readiness assessment serves as a trial run for your audit, covering the same business aspects. The key distinction is that the consequences are less severe.
3. What are the objectives of the audit trail?
There are two objectives of audit trial; one is to document the activities performed by both system and application processes, and the other is to keep a record of the actions and interactions of users within systems and applications.
4. What is the goal of audit readiness?
Audit readiness is designed to tackle potential issues and, whenever feasible, rectify them in time before the upcoming audits. The overarching objective is to pinpoint potential problems early on, allowing for timely resolution and correction.
Meeba Gracy
Meeba, an ISC2-certified cybersecurity specialist, passionately decodes and delivers impactful content on compliance and complex digital security matters. Adept at transforming intricate concepts into accessible insights, she's committed to enlightening readers. Off the clock, she can be found with her nose in the latest thriller novel or exploring new haunts in the city.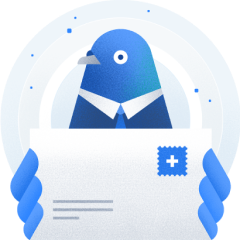 Subscribe to our newsletter to get updates
Schedule a personalized demo and scale business
Subscribe to our monthly newsletter

Sprinto: Your growth superpower
Use Sprinto to centralize security compliance management – so nothing
gets in the way of your moving up and winning big.