HIPAA Notice of Privacy Practices (What is it and How to Draft It)
Meeba Gracy
Mar 16, 2023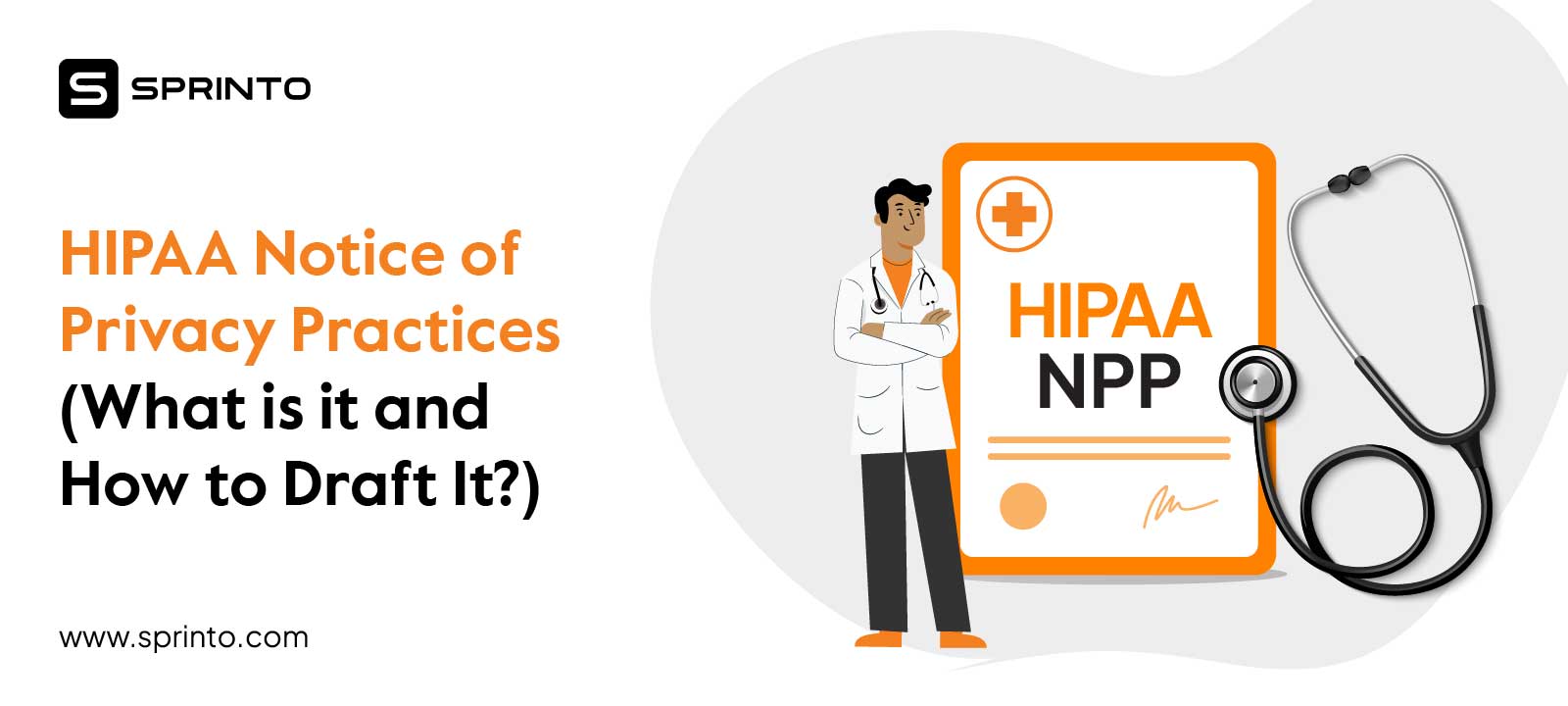 ---
Ensuring your clients' information is secure and well-guarded when running a business can sometimes be daunting.
One of the key cornerstones of successfully protecting client information is understanding what the Health Insurance Portability and Accountability Act of 1996 HIPAA Notice of Privacy Practices (NPP) entails.
While the implications may seem overwhelming initially, with the proper knowledge, you can create an effective notice for their business that adheres to all legal guidelines. In this article, let's explore everything from a HIPAA Notice to why it's imperative to craft an appropriate document!
What is a HIPAA notice of privacy practices?
HIPAA Notice of Privacy Practices (NPP) is a legal document that outlines how health information is used and disclosed, and the company's rights regarding accessing and controlling personal health information.
In a nutshell, A Notice of Privacy Practices is an important document for healthcare organizations to ensure compliance with the HIPAA Privacy Rule. It outlines how an organization handles and protects a patient's protected health information (PHI). This document informs patients of their legal rights under HIPAA, including the right to access their PHI and limit certain uses and disclosures. Additionally, it informs patients of any administrative, physical, and technical safeguards that are in place to protect their data.

The Notice of Privacy Practices must be presented in a clear and concise manner that is easy for patients to understand. Details such as when, how, and why PHI may be used or disclosed should be articulated in the notice.
This includes purposes such as authorized treatments, payment processing, and healthcare operations. Furthermore, organizations must include contact information if a patient wants to obtain more information or exercise their rights under HIPAA law.
To ensure compliance with the Rule and the highest possible standard of data privacy protection, all health plans and providers must take the necessary steps to develop and share this document. This way, all individuals remain comfortable knowing their health information is secure.
To whom does it apply?
The HIPAA Privacy Rule and its related Notice of Privacy Practices (NPP) apply to all health plans as well as any providers of healthcare services, such as hospitals, physicians, dentists, nursing homes, pharmacists, and other healthcare practitioners. 
It is a tool designed to help protect individuals' personal health information by specifying how it must be used and disclosed. The NPP makes it easy for patients to understand their rights regarding their personal health information while clearly outlining the procedures and regulations surrounding its storage, use, and disclosure.
What information does the HIPAA Notice Contain?
The HIPAA notice must describe in greater detail:
This HIPAA Notice contains important information about the use of protected health information. The Privacy Rule allows healthcare providers to use and disclose this information for treatment, payment, and other healthcare operations unless you specifically provide written authorization for any other use or disclosure.
The healthcare facility must adhere to the Privacy Rule's standards for protecting privacy rights. This includes ensuring that all health information is confidential and only shared with authorized personnel or when required by law. Privacy rights include the right to complain directly to the Health and Human Services Department if someone believes there has been a violation of these rules.
Healthcare providers must keep private health records accurate and secure while allowing appropriate access so they can be used effectively. This includes taking reasonable safeguards such as physical security, technical security measures, administrative procedures, and staff training on safeguarding health information.
Information on contacting the healthcare facility for more information and making a complaint.
Uses and disclosure of PHI under HIPAA notice of privacy
The HIPAA Privacy Rule is a law that provides individuals with the protection of their Protected Health Information (PHI). This dictates when and how covered entities may use or disclose PHI. These are what contributes to PHI: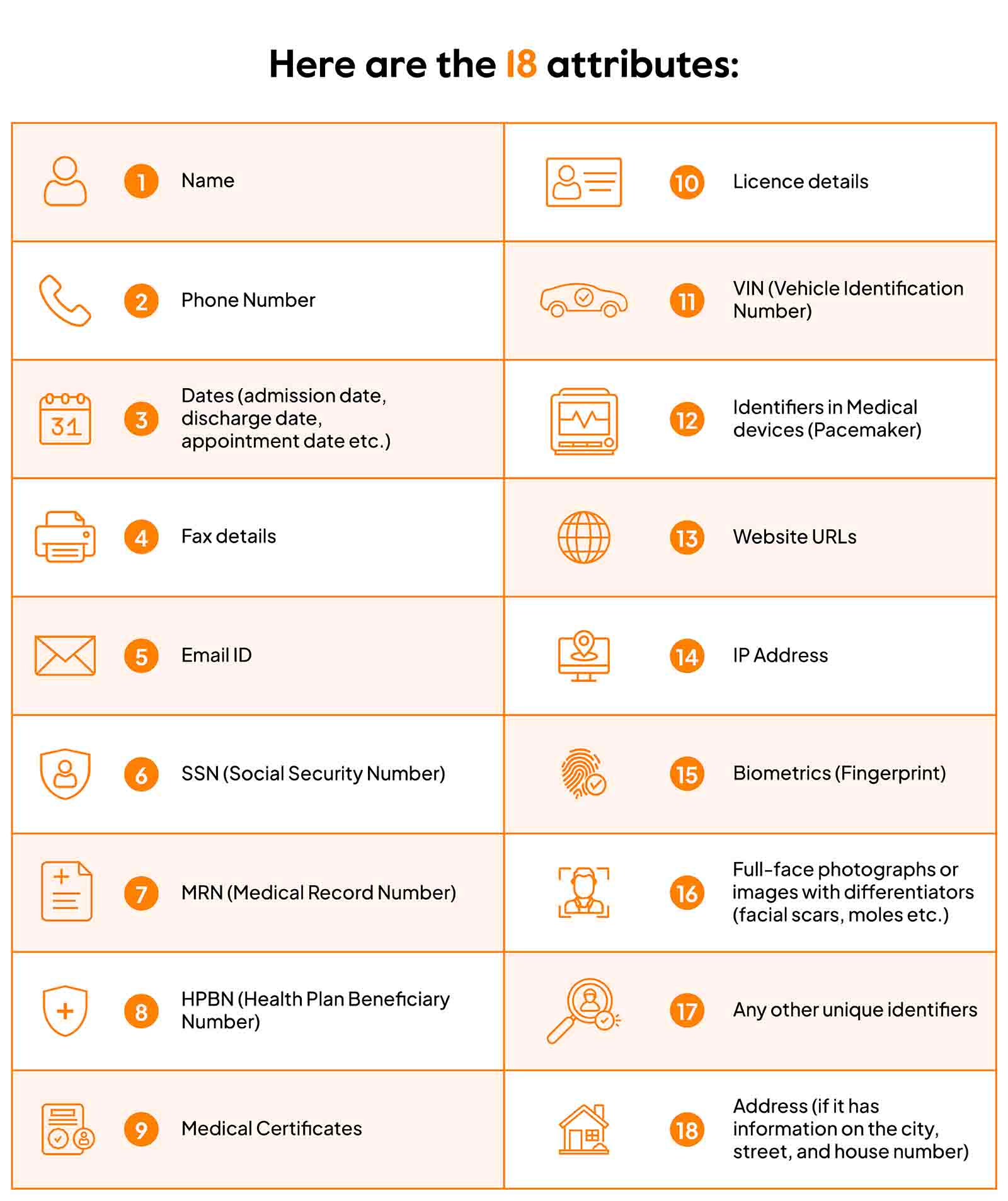 Generally, a covered entity is only allowed to use or disclose PHI when either:
The HIPAA Privacy Rule explicitly permits or requires it
The individual subject of the information has provided authorization in writing.
For instance, there are some very specific circumstances where a covered entity can legally utilize PHI. For instance, they are permitted to use or disclose PHI that was collected by them originally for treatment, payment and certain healthcare operations activities. HIPAA also allows a covered entity to share this information with another similarly designated entity for treatment, payment, and sometimes even health care operations reasons.
Furthermore, going beyond what is required by HIPAA compliance, many businesses have implemented their own privacy policies and procedures that go above and beyond what is outlined in this rule.
This could involve further restrictions on how personal health data may be accessed and guidelines outlining how it should be handled, shared and stored safely. With these measures in place, healthcare businesses aim to ensure that PHI remains secure and private at all times.
How to draft HIPAA notice of privacy practices?
If you take a look at the notice of privacy practices template, you will understand what needs to be done. This is how you draft a HIPAA notice of privacy practices:
It should start with the following statement as a header: "THIS NOTICE DESCRIBES HOW MEDICAL INFORMATION ABOUT YOU MAY BE USED AND DISCLOSED AND HOW YOU CAN GET ACCESS TO THIS INFORMATION. PLEASE REVIEW IT CAREFULLY."
Details on how PHI is going to be used for treatment, operations, and payment.
Details on the types of PHI uses and disclosures that require patient authorization.
A description of the scenarios in which a covered entity may share PHI without requiring written authorization.
How some activities permit a covered entity to utilize or reveal PHI without authorization. Examples include public health and oversight tasks, as well as legal proceedings.
The name, title, and phone number of a person or office to contact for further information or questions about the notice.
The date on which the notice is first in effect.
A description of how an individual may revoke authorization.
How Sprinto Can Help?
Writing a comprehensive HIPAA notice of privacy practices can be daunting, understandably so. However, this crucial step ensures the confidentiality of patient information and provides clear guidance for the company's handling of PHI.
That being said, it is essential to note that staying compliant with HIPAA regulations and laws does not end with writing a Notice of Privacy Practices document. In addition, you need to stay informed about changing needs in the healthcare field so that you may update their records as necessary.
HIPAA regulations can be overwhelming, but ignorance of the rules can be very expensive. Sprinto is designed to ensure you are always on the right side of the law. Ignorance of HIPAA regulations won't get your organization any relaxation from the OCR, but getting compliant with the rules doesn't have to be the stressful nightmare you might think it would be.
Sprinto is here to make sure that you stay on the right side of the law – by automating your entire compliance journey, breaking all major HIPAA regulations into simple and easy-to-follow steps, and providing editable policy templates along with real-time dashboards to monitor your compliance status.
So if you're looking for a reliable compliance partner in this journey, our expert team is here to help you get started efficiently and effectively.
FAQs
When must the provider distribute a HIPAA notice of privacy practices?
In compliance with HIPAA regulations, the Notice of Privacy Practices must be furnished to patients by their initial service appointment.
When Must the Notice of Privacy Practices be Updated?
A covered entity must swiftly revise and circulate its notice whenever it alters material aspects of any related privacy practices.
What are privacy notice requirements?
An effective privacy notice should identify the data controller, providing contact details for its Data Protection Officer. It needs to detail how personal data is collected, used, disclosed, and stored and why the controller is processing it from a legal standpoint. Crucially, this notice must also indicate how long it will be kept.
Meeba Gracy
Meeba, an ISC2-certified cybersecurity specialist, passionately decodes and delivers impactful content on compliance and complex digital security matters. Adept at transforming intricate concepts into accessible insights, she's committed to enlightening readers. Off the clock, she can be found with her nose in the latest thriller novel or exploring new haunts in the city.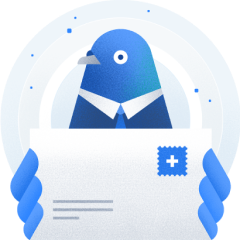 Subscribe to our newsletter to get updates
Schedule a personalized demo and scale business
Subscribe to our monthly newsletter

Sprinto: Your growth superpower
Use Sprinto to centralize security compliance management – so nothing
gets in the way of your moving up and winning big.