What is GRC Compliance? (An In-depth Guide)
Anwita
Jun 22, 2023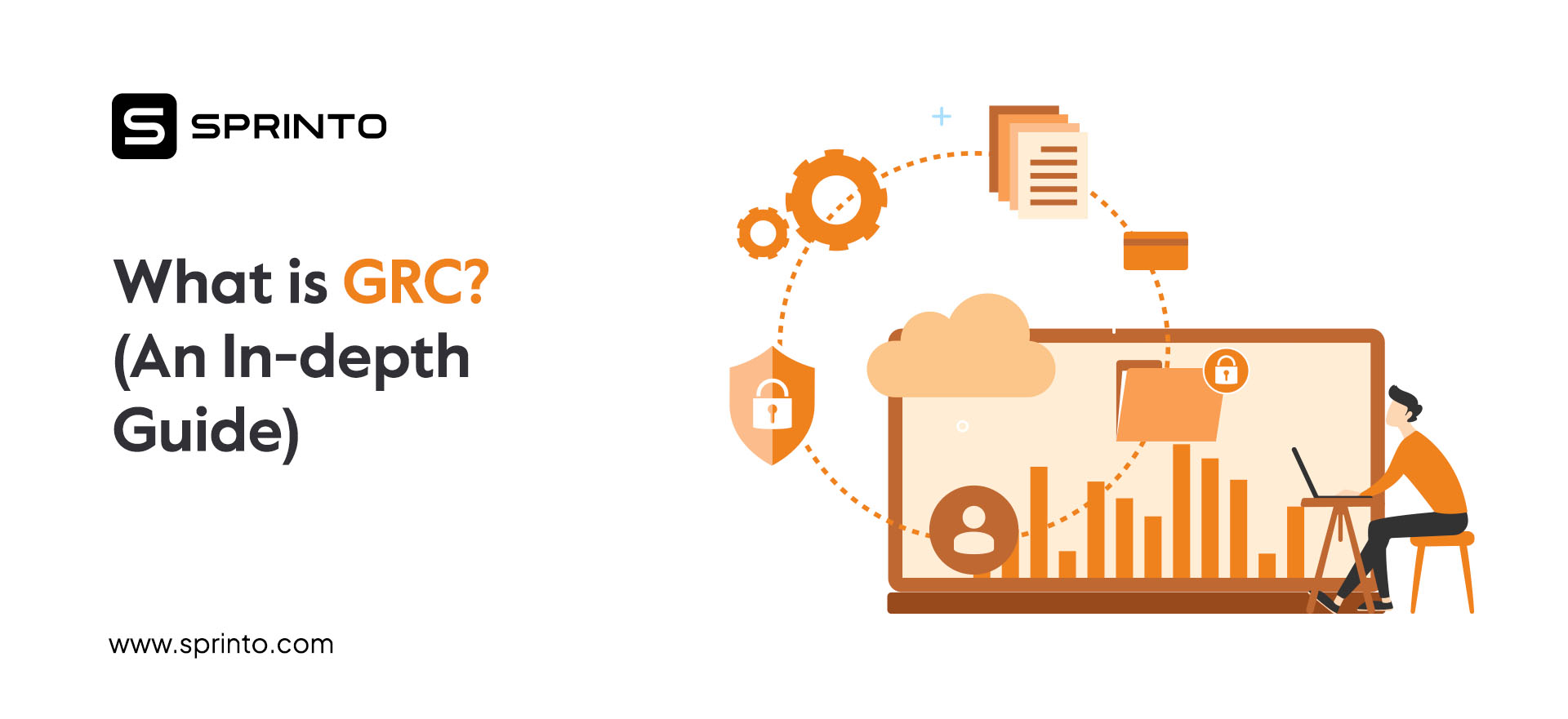 Coordinating people, processes, and technology while managing risks and staying compliant is easier said than done. Businesses often struggle to keep up with an increasingly fast-paced environment that leaves no room for strategic error.
Poor processes affect functions across the organization and ultimately affect the bottom line. GRC compliance emerged to fill this gap and reduce inefficiencies.
Wondering how it works or whether you need it? This article helps you learn the basics of GRC – the functions, principles, advantages, and more. If you make it to the end, we will introduce you to the next best thing in compliance.
What is GRC?
GRC (Governance, Risk, and Compliance) is a system that helps organizations manage a number of regulatory requirements related to finance, security, and company policies.
GRC compliance platforms help to implement and monitor risk assessment strategies across the ecosystem. These include a wide range of risks revolving around finance, strategy, or operations. GRC facilitates seamless risk evaluation, incident tracking, and easy decision-making by centralizing these functions.
GRC compliance tools help organizations to boost workflow efficiency, increase scalability, and improve work culture. It encourages collaboration across teams and eliminates silo culture (the mentality of unwillingness to share information with other departments).
Why is GRC important?
GRC helps organizations make better decisions in a risk-ridden environment, manage stakeholder policies, and comply with regulations.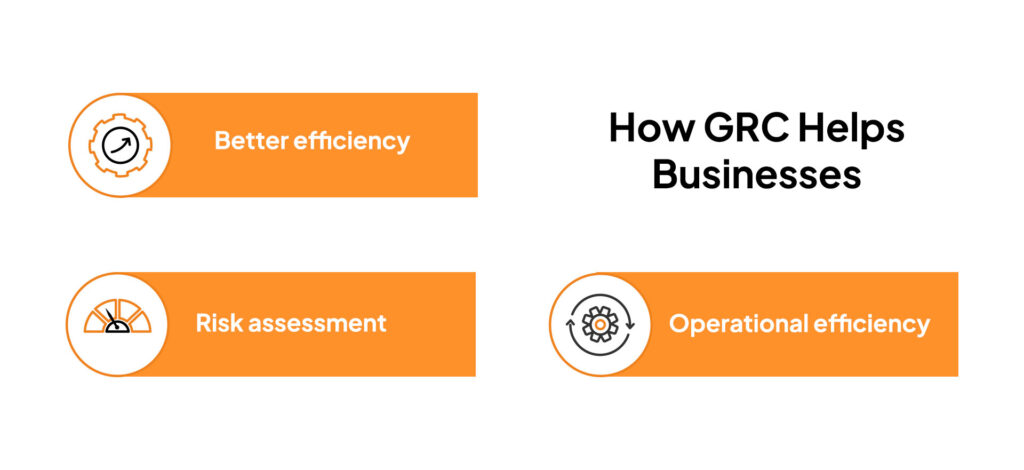 Better efficiency:
Business operations like risk assessment, auditing, compliance management, and collaboration can get messy without tools like GRC. Using GRC solutions helps organizations break down silos, efficiently comply, monitor processes, measure goals, and even predict risks.
Risk assessment:
One of the central ideas for adopting GRC tools is to rescue risks across the business infrastructure. You can implement, automate, and manage risks to make informed decisions to visualize, manage, and investigate risks. Regulatory audits help to protect sensitive information financial records, trade secrets, and client data.
Companies that have previously encountered a risk-related incident or do not have adequate faith in their current processes can also implement GRC tools.
Operational efficiency:
Investing in GRC helps to operationalize processes for resource allocation, addressing conflict of interest, and tracking goals. As risk management and third-party risks become costlier, companies can leverage GRC to strategize their objectives, improve performance, address uncertainty, and boost ROI.
How does GRC work?
GRC works on three major principles: Governance, Risk, and Compliance. Let us understand each better:
Governance:
It is the management strategy that controls processes within the organization using information and control hierarchy. It helps to ensure accuracy and timeliness of information which results in better decision making.
Risk:
The set of processes that identifies, analyzes, and responds to gaps within the system that may affect business objectives.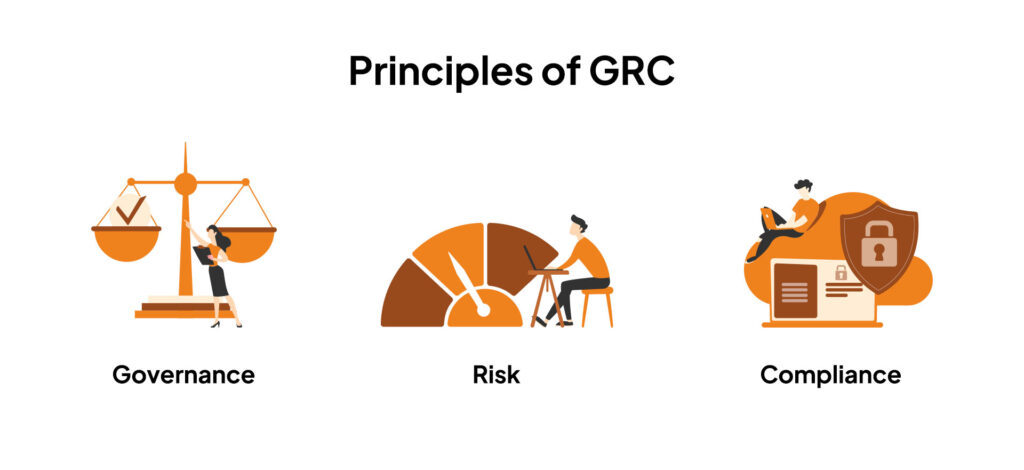 Compliance:
Refers to maintaining legal requirements. You can achieve it by identifying appropriate requirements, assessing the current level of compliance, analyzing risks, and predicting costs of non-compliance against achieving compliance. Updating compliance documents, maintaining risk control, and generating reports is a crucial part of this process.
What are GRC levels of maturity models?
Open architectures support better collaboration with external partners and flexibility to operate in multinational environments. Combining governance, risk, and compliance facilitates adaptability to an ever-changing market needs.
To implement GRC successfully, it is crucial to assess and identify where you currently stand in respect to its final stage. A GRC maturity level model helps to make this comparison.
Here are the five levels of maturity models:
Siloed
The siloed stage is concerned with basic activities and has poor coordination among functions. These functions mostly work independently, while risk or compliance tasks are assigned to the logical management team. Training and awareness remain a closed off process within the concerned department. Business partners and vendors have little or no visibility into risk and compliance functions.
As the need for structured governance increases, so does the dependency on third-party consultants or experts. Any solution to meet GRC requirements is also limited to the operational process within that function, kickstarting basic GRC expertise around the domain.
Preliminary
In the preliminary stage, organizations start moving towards integration which helps to boost efforts within functions. Coordination between functional heads helps to demonstrate the benefits of GRC efforts. This ultimately results in the implementation of the GRC awareness framework and a better understanding of the framework.
At this stage, it is not uncommon to observe an increased requirement for a structured follow to handle risk or compliance issues. Organizations standardize control based policies for common issues to reduce repetitive tasks.
As coordination efforts build, long-term strategy takes shape. This is a long transition that involves documentation of existing strategies and monitoring roadblocks for each function. Tools and technology used within each group should be identified and technical infrastructure should align with common policies and issues.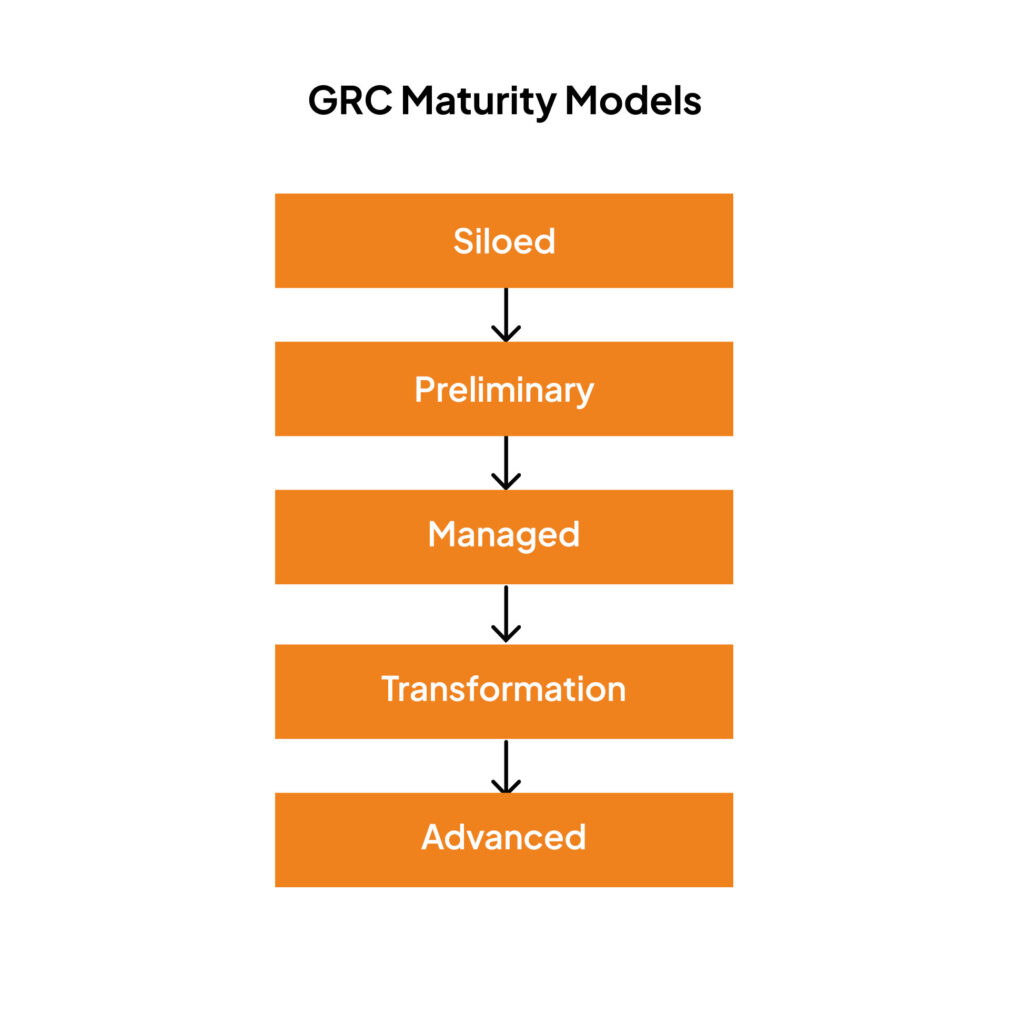 Managed
While the managed stage demonstrates significant improvement in terms of operational efficiency, the management still has a lot of complexities to figure out. At the managed stage, teams to manage GRC strategy and its supporting technical infrastructure is established. As these functions start working together, a single source of truth for training and awareness related to risk and compliance is an important step to build a culture of compliance.
Strategies documented in the previous phase develop in the form of objectives, and technical and resource requirements. You can analyze by functions to fit into the larger GRC goal and eliminate silos. As workflows become more complex, management and prioritization is crucial to ensure proper execution. Implement standardized metrics to identify goal completion and monitor activities.
Finally, this stage is marked by an integrated GRC tech stack, elimination of basic tools like excel sheets and the technical team ensures proper implementation.
Transformation
The transformation stage is focused to improve collaboration across functions and is crucial to ensure that the organization is meeting the goals of its GRC program. Management teams oversee activities like technical coordination project prioritization. 
Assessing awareness and integration of compliance will improve accountability. A shift in the way risk related processes function will be seen and defined using a common language. Project metrics will be reviewed and monitored to identify gaps.
A well managed and operational structure marks the transformation stage. It required a better management system for new requests and a controlled management program.
Advanced
In the advanced stage, we see all the pieces of the GRC puzzles put together – business goals, strategies, and objectives align with GRC processes.
Employees are well aware and trained on risk management. As functions use a standardized process of risks, controls, and assets, it results in a centralized view of risks that helps to prioritize tasks based on requirements. This helps to prioritize risks to identify, analyze, mitigate, and monitor risks.
This stage is marked by regular monitoring and planning to continuously improve operations. The overall technological ecosystem is steady
When should a business consider GRC solutions?
Meeting business objectives in a dynamic landscape without breaking the bank has its own set of complexities. When you don't have a system to manage compliance requirements, technology, people, and processes, the complexities start to pile up. If you are struggling to juggle everything together, consider GRC to gain a structured approach to streamline deliverables.
When you combine decision making, automation, collaboration, risk management in a single framework, and have a supportive executive leadership, the result will be higher productivity and workflow efficiency.
Conclusion
Maintaining business performance, keeping up with compliance requirements, meeting stakeholder expectations, and implementing technological consistency across teams is challenging. Juggling all these without a proper process can quickly turn into a nightmare – and goals don't achieve by themselves.
The solution? Sprinto combines the principles of GRC framework – people, process, and tools to help you achieve a consistent approach to all your troubles. It automates practically 90% of tasks, monitors for risks throughout the tech stack, and trains your staff to be self-sufficient.
Talk to our experts about your unique requirements.
FAQs
What is a GRC framework?
A GRC framework is a model that helps to manage governance and risks within a business environment and the approach used by the company to identify policies attaining these goals.
What does GRC mean in compliance?
Governance, Risk, and Compliance is a framework that helps businesses manage risks and meet regulatory requirements set by the industry. It combines tools, processes, and people to align business goals with risk management.
What type of business needs GRC?
Any industry like IT, manufacturing, transport, logistics, food, and more can use GRC tools to streamline business processes.
Anwita
Anwita is a content marketer. Her love for everything cybersecurity started her journey into the world of viruses and vulnerabilities. With multiple certifications on cybersecurity, she aims to simplify complex security related topics. She loves to read nonfiction, listen to progressive rock, and watch sitcoms. She wishes to master the piano and learn unicycling. Reach her at anwita@sprinto.com.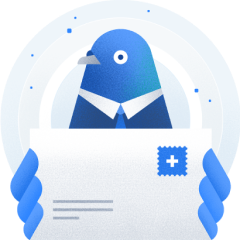 Subscribe to our newsletter to get updates
Schedule a personalized demo and scale business
Subscribe to our monthly newsletter

Sprinto: Your growth superpower
Use Sprinto to centralize security compliance management – so nothing
gets in the way of your moving up and winning big.