Integrated Risk Assessment
Go beyond identifying risks
Sprinto's all-new Integrated Risk Assessment capability goes the length to help you map risks to correct measures and controls – so you can confidently reduce risk impact, minimize residual risk, and prevent failures.
Supported Frameworks









Capability pillars
Break down silos. Map risks centrally.
Sprinto's Integrated Risk Assessment produces the most comprehensive summary of org-wide cybersecurity risks against any type of
compliance framework – security and privacy – and entity-level checks thereof. This makes it easy to answer questions
about risks you assume, those you transfer, and those you proactively mitigate.
One-click risk assessment
Built for better risk assessment
Use the feature to consolidate all risk information in a single place for easy review and management. One-click assessments generate an auditable risk profile that clearly outlines the risks you have minimized, those that you have accepted, and by how much.

Ready-to-use risk library
Designed for ease of use
Avoid filling reams of excel sheets. Select risks from comprehensive risk libraries – security or privacy – to build a risk register in a matter of clicks. Upload a CSV with your risk information, should you prefer to launch an assessment and build a risk profile that way.

Optimized for impact
Don't just identify but evaluate risks for their impact on the business. Reference common benchmarks to quantify the real impact of your risks. Go on to enforce a sweeping set of checks that dial down their effect and minimize residual risk load.
Supports all compliances I Comprehensive risk libraries I Air-tight risk profile
Capability advantage
A whole new depth to risk assessments
Better assessments lead to better decisions. Sprinto's integrated risk assessment capability produces a 360-degree view
of org-wide, entity-down cybersecurity risk analysis so you can create better compliance journeys, set up air-tight risk mitigation workflows,
and move towards the highest levels of compliance.
Curated risk register
Work with relevant risks
Browse through Sprinto's comprehensive risk libraries to build your unique risk register against a compliance framework. This way you only ever work on risks that matter to your business, never those that don't.
Add/remove risks as you grow and scale
Implement as many checks as you prefer to mitigate risks sufficiently
Select a risk treatment plan that best suits your circumstance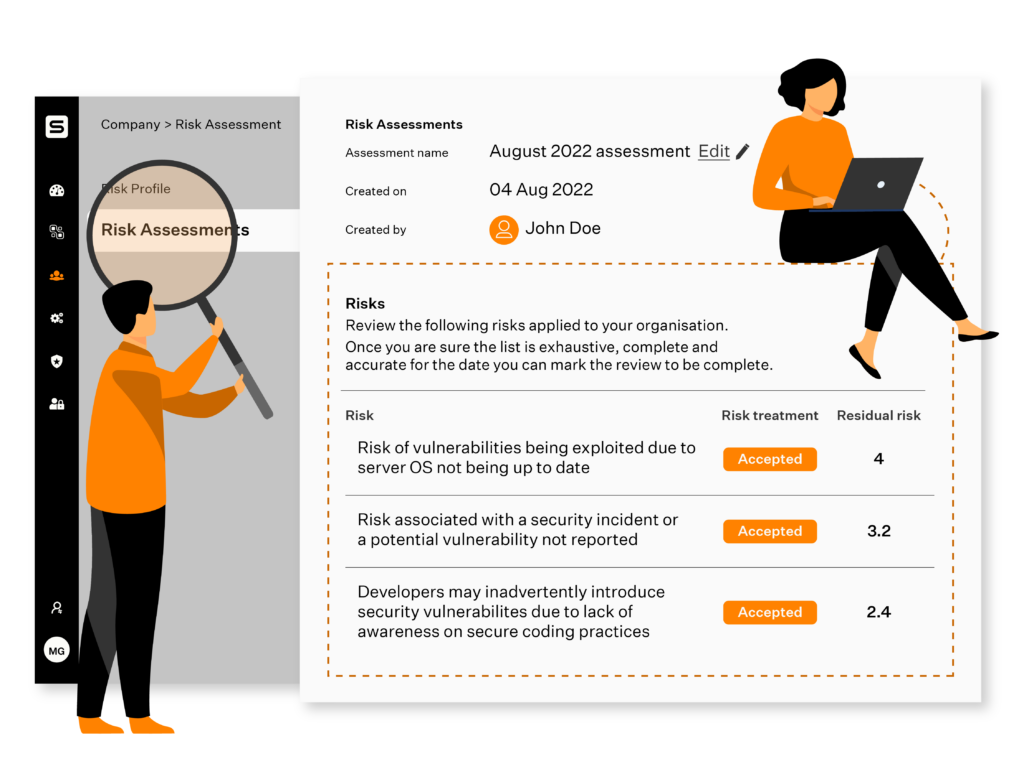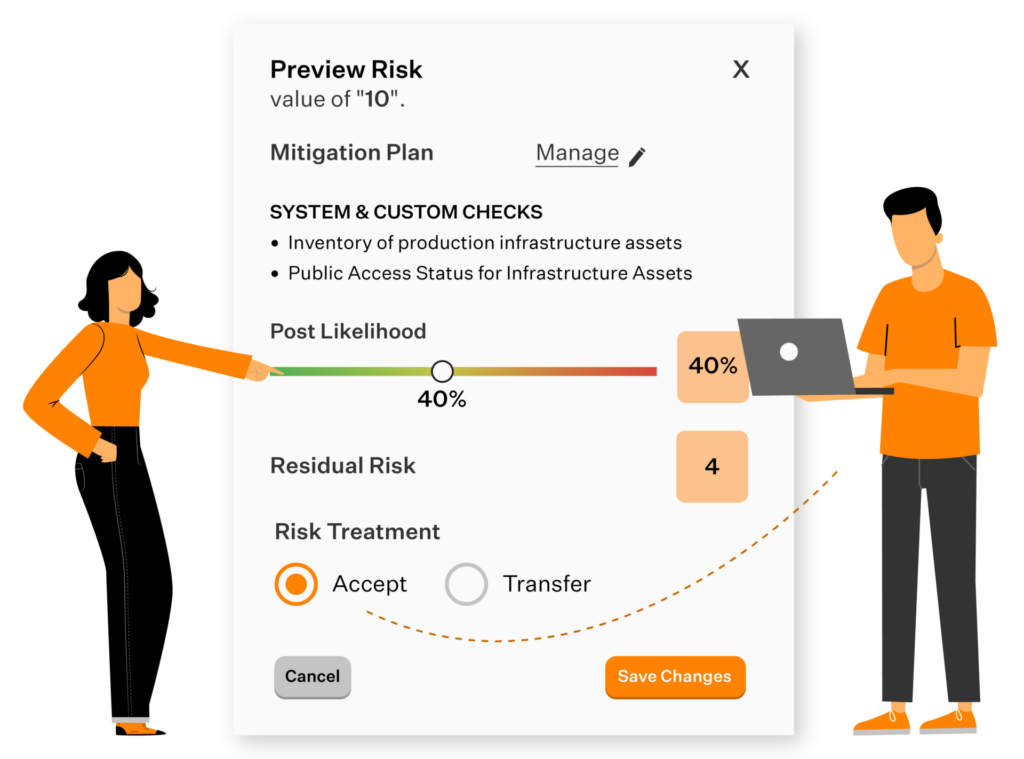 Deep due diligence
Quantify risk impact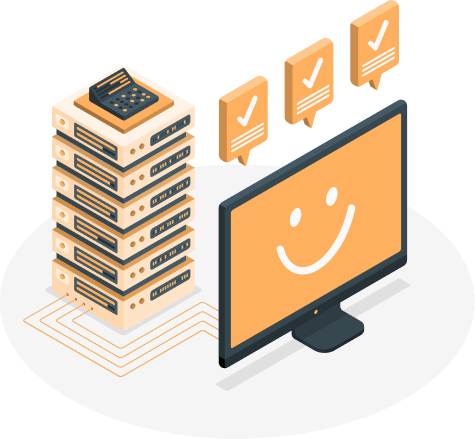 Determine the impact score of each risk you select against common benchmarks. As you improve your risk activities, revise impact scores to establish risks you will continue to accept and those you will minimize. All with empirical rigor.
Determine the statistical probability of a risk failure
Lean on industry best practices to clearly scope out the likelihood
Distill your residual risk load as per your mitigation plan
Single-screen management
Launch effortless reviews
Get management to review your risk register simply by adding them to the platform. Once you complete your assessment, your onboarded auditors can review and audit your risk profile on their dashboard. No confusion. No coordination chaos.
Set up monitored checks for management reviews
Define roles and assign responsibility from within the dashboard
Fix a frequency around checks to ensure timely completion of reviews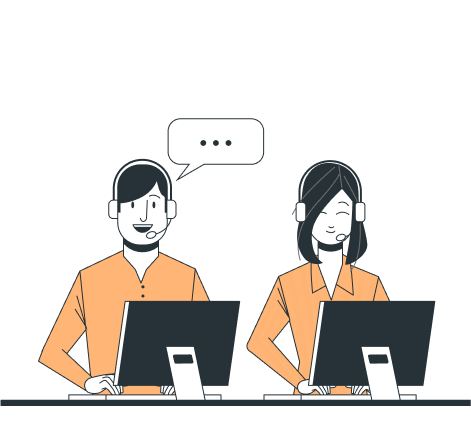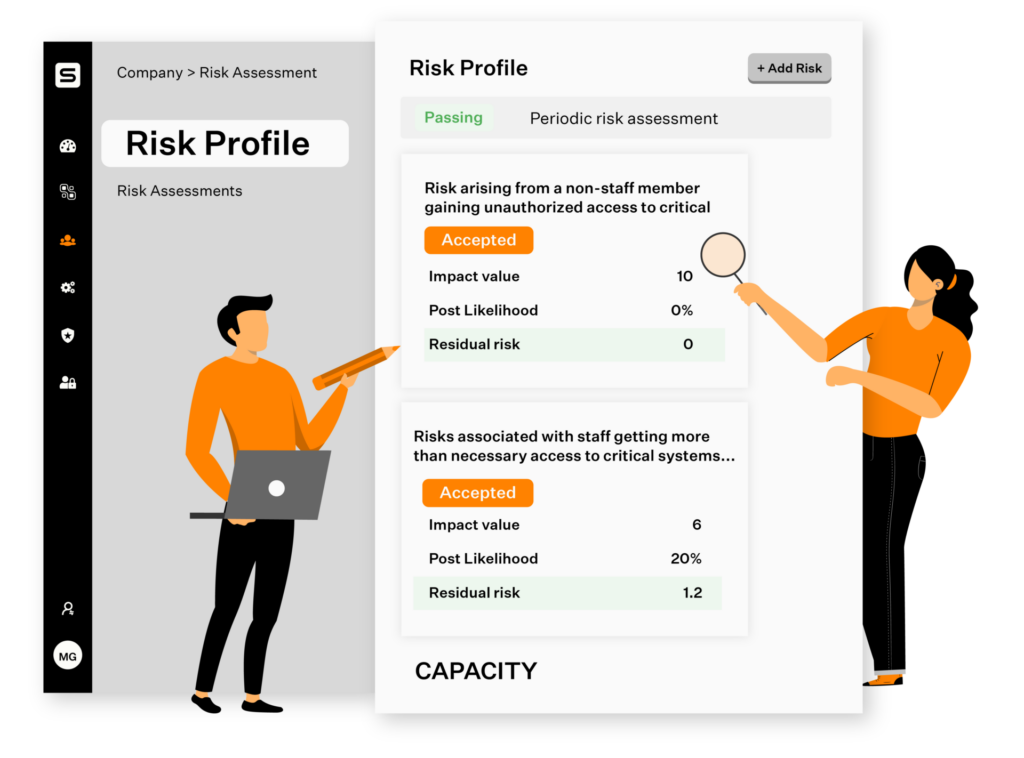 Testimonials
What do hundreds of businesses love about Sprinto?
Hear it from the most important folks at the table!