Top 5 CMMC software in 2023
Shivam Jha
Sep 23, 2023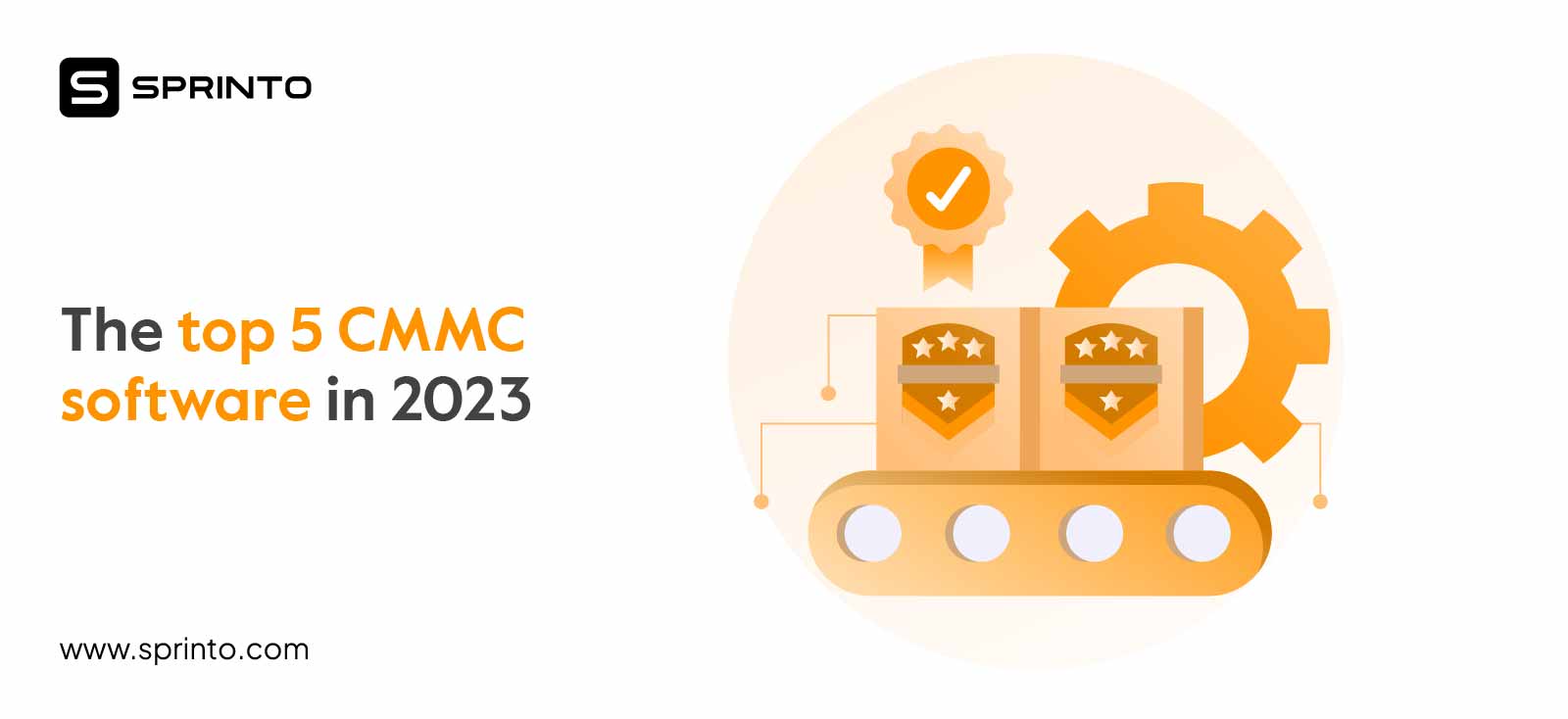 The Cybersecurity Maturity Model Certification (CMMC) of the Department of Defence (DoD) is an assessment standard created to make sure that defense contractors are in line with the most recent security standards for safeguarding sensitive defense information.
The program is anticipated to start in late 2023, after which CMMC will start to appear in business negotiations and contracts. Organizations must achieve CMMC compliance whether they handle Federal Contract Information (FCI) or Controlled Unclassified Information (CUI).
If you miss out on CMMC compliance now, it can lead to missing big opportunities. Hence, picking the right CMMC software isn't just a matter of choice; it's a strategic necessity. Let's find the CMMC software that's tailor-made for you.
What is CMMC?
The Cybersecurity Maturity Model Certification (CMMC) program is a regulation that is in line with the Department of Defence's information security guidelines for Defense Industrial Base partners. It is made to ensure that unclassified data provided by the Department with its contractors and subcontractors is protected. There are three maturity levels under CMMC 2.0, each with its own standards and best practices.
Here is a summary of the requirements for each CMMC maturity level:
Level 1: Basic cyber hygiene
This level focuses on safeguarding Federal Contract Information (FCI). It requires adherence to 17 basic security practices derived from NIST 800-171 controls.
Level 2: Good cyber hygiene
This level focuses on protecting the Controlled Unclassified Information (CUI). It requires adherence to 77 security practices derived from NIST 800-171 controls.
Level 3: Advanced/Progressive
This is the highest level of certification that focuses on organizations having processes in place to detect and respond to Advanced Persistent Threats (APTs).
List of top 5 CMMC compliance software
Since the new standards mandate third-party audit over self-assessment, CMMC software can help organizations automate their lengthy and cumbersome process of audit.
Below we have compiled the top five CMMC software for you to pick from:
Sprinto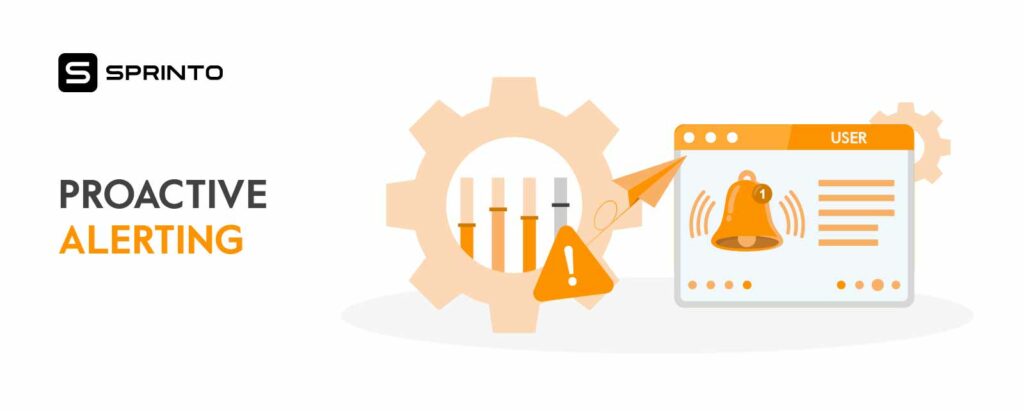 Sprinto helps you get quickly compliant with CMMC by automating the compliance processes end-to-end. It helps companies applying for CMMC monitor security controls in real-time while enabling thorough risk assessment and gap analysis. These processes strengthen your organization's security posture and eliminate threats efficiently.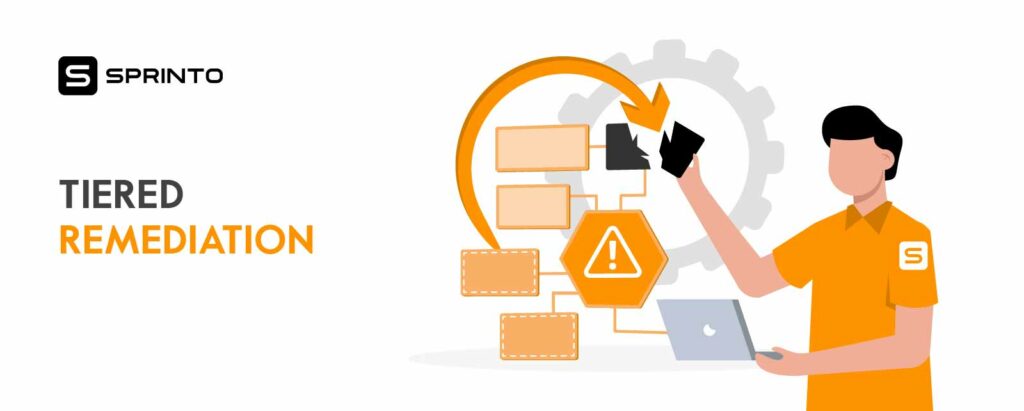 Sprinto helps you create roles that align your teams with the goals you want to accomplish. It lets you collaborate with an auditor from the Sprinto network or your own and automates evidence collection in order to demonstrate compliance quickly. Sprinto supports a number of major frameworks, including CMMC, SOC 2, and ISO 27001, as well as regulatory compliances such as GDPR and HIPAA.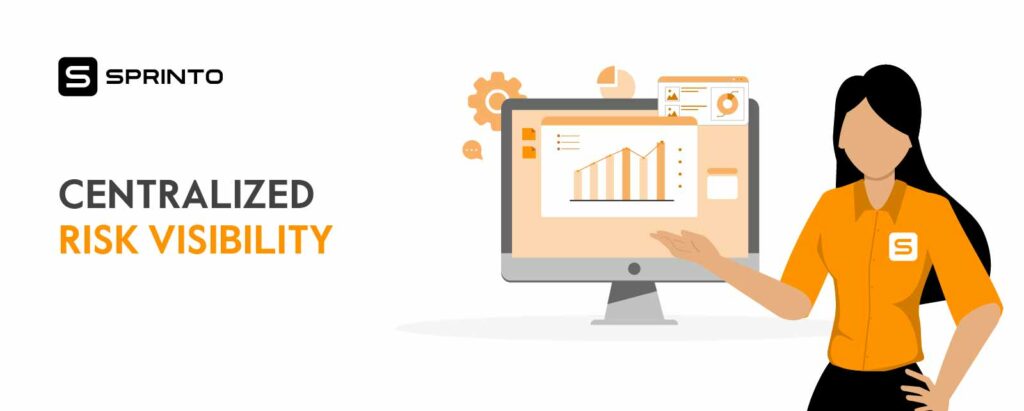 Collaborate with an auditor either from Sprinto's network or your own – using the Sprinto dashboard to complete evidence review.
Features:
Centralized risk visibility: Improves transparency and streamlines reporting, making it simpler to satisfy auditors and regulatory agencies about compliance.
Continuous compliance monitoring: Ensures security across the organization by notifying teams of non-compliance issues in real-time.
Proactive alerting: Ensures that teams are notified before a control is about to fail.
Dr. Sprinto mobile device management (MDM): Manges multiple devices and collects data on-demand only when granted permission by the end user.
Systematic escalations: Ensures that escalations are carried forward in a timely and systematic manner. This allows for timely adherence to failing controls.
Modular security training programs: Contains framework-specific comprehensive training programs to ensure greater alignment of controls.
Tiered remediation: Manages any failure in control adherence in a systematic manner to ensure timely remediation.
Pros:
With a centralized dashboard, you can pre-built custom reports.
Allows users to create, edit, and cease user access privileges.
Constantly keeps track of user behavior and evaluates activities against benchmarked patterns.
Assess vendor performance using supplier data.
Pricing:
Reach out to Sprinto for a personalized demo.
Drata
Drata's security and compliance automation platform streamlines CMMC workflows end-to-end to assure audit readiness while continually monitoring and gathering evidence of a company's security measures. The platform provides personalized controls to help you get compliant, and it constantly checks your compliance posture to make sure you remain compliant with CMMC.
Features:
User access control
Centralized dashboard
Cloud gap analysis
Compliance monitoring
Pros:
Provides criteria mapping to reduce effort on multiple compliance adherence.
Offers past auditor support to get you audit-ready faster.
Offers integration ability to give an edge in planning and executing new compliance projects or reacting to a change quickly.
Offers a controls compliance dashboard to help you stay updated on control-set issues that are found often.
Cons:
Difficult to have a complete overview of live control fulfillment.
Relies heavily on manual upload of evidence such as reports and screenshots.
Some infrastructure components that are not auto-monitored.
Also, check out: Compliance monitoring tools
Secureframe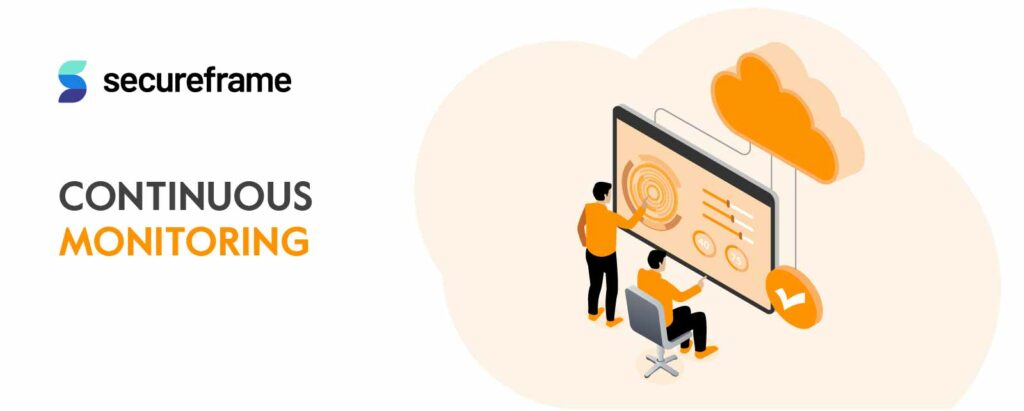 Secureframe helps you achieve and maintain CMMC 2.0 by allowing you to automate responses to RFPs and security questionnaires, resulting in less manual effort. Secureframe provides a complete self-assessment for L1 contractors and a subset of L2 contractors. It also supports other frameworks such as SOC 2, ISO 27001, PCI DSS, HIPAA, GDPR, and CCPA.
Features:
Continuous monitoring
Vendor risk management
Enterprise policy management
Readiness reports
Asset Inventory Management
Pros:
Offers predefined controls that are already mapped to the frameworks' requirements.
Provides draft policies and tracks employee onboarding and vendor evaluations.
Provides easy access to annual vendor reviews for the SaaS tools in use.
Cons:
Poor editing capabilities within the policy creator.
Unclear test logic with evidence collection.
Doesn't provide periodic reminders for tests that are failing for specific owners.
Also, check out vendor risk management tools
AuditBoard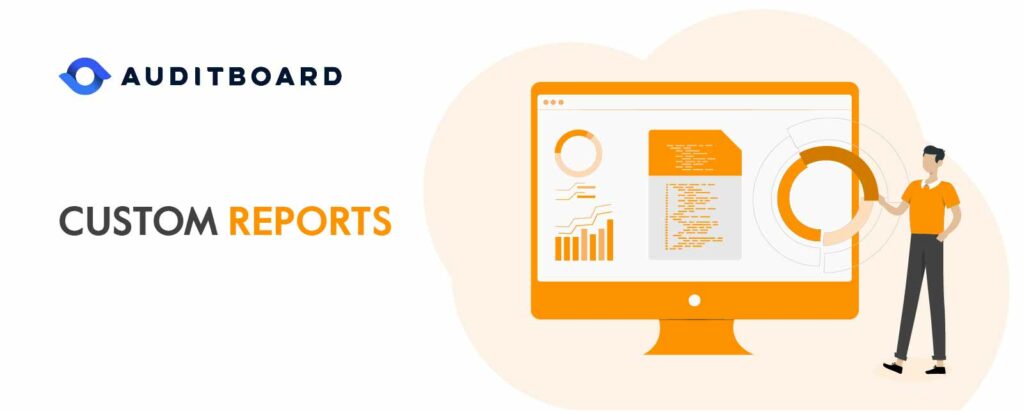 AuditBoard is a cloud-based tool that enables you to manage audits, risks, and compliance. Auditboard makes CMMC assessments simpler, and better prepares your company to meet compliance standards by merging risks, controls, policies, frameworks, and more. It promotes communication and collaboration with stakeholders by making it simple to implement surveys, including pre-and post-audit questionnaires, and automating evidence collecting.
Features:
Custom reports
Risk oversight
Cross comply
Ops Audit
ESG program management
Pros:
Provides customizable solutions to meet the risk oversight, SOX, and IT compliance needs.
Offers keyword search option on controls dashboard.
Offers the ability to link controls in the documentation sections.
Cons:
No automation available for some aspects when doing bulk create/upload activities.
The scheduling module can only be used for OpsAudit assignments, not control test work.
Inability to directly connect to your choice of ERP.
Scrut Automation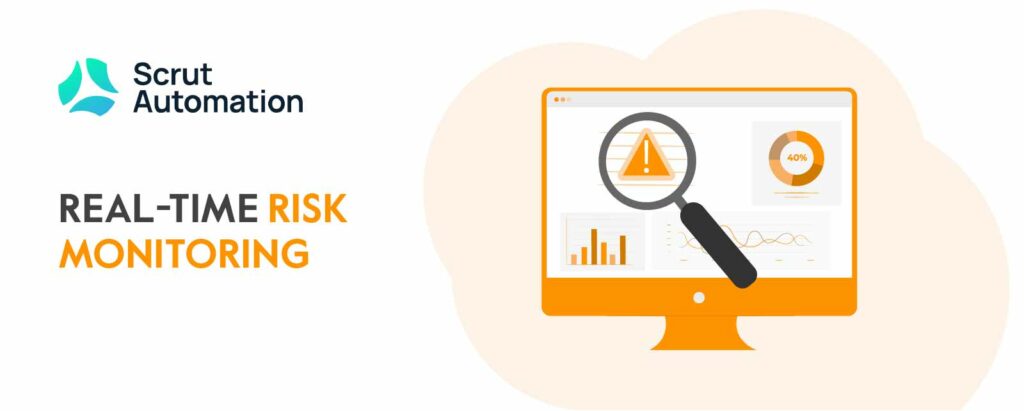 Scrut automation helps you obtain CMMC by removing time-consuming manual procedures and keeping you informed about the status of your programs. Scrut automation helps identify risks and urgent issues, assign tasks, and track actions within a single window and offers a single point of reference to keep track of issues that need correction. Scrut also supports other frameworks, such as SOC 2, ISO 27001, and PCI DSS.
Features:
Unified GRC
Real-time risk monitoring
Collaborative workflows
More than 70 integrations
Pros:
Provides VAPT scanning and identifies most of the issues from apps and reports neatly.
Offers clear visibility of cyber assets.
Offers cloud security posture management to help identify any critical cloud config issues.
Cons:
VAPT report style isn't formatted to use the latest trends.
The platform lacks the latest CIS benchmarks for scanning.
Benefits of CMMC software
CMMC automation software can provide various advantages to your organization if you're seeking to achieve and maintain CMMC framework compliance. It can also help you meet the specific requirements of the company's assigned CMMC maturity level.
Here are some of the advantages of using CMMC software:
Offers standardized processes
Using CMMC automation software implements standardized security controls and best practices throughout your organization, enabling consistency in compliance efforts even in huge and complex settings.
Better scalability
CMMC automation tools can be scaled to meet the requirements of businesses of various sizes, from startups to large corporations. They can adapt as the organization expands or as compliance standards shift.
Helps in security incident response
CMMC automation can help reduce the potential effect of security breaches by quick detection and response to a security incident.
Enables better audit readiness
CMMC automation software enables organizations to maintain continual audit readiness by ensuring that compliance documents and evidence are up-to-date and conveniently accessible.
The smart way to get CMMC complaint
As a relatively new assessment framework, getting CMMC certified will involve a significant amount of time and resources to implement. CMMC software can not only come in handy but can greatly reduce the strain on procedural alignment and decision-making. But choosing the right CMMC software isn't a one-size-for-all—companies will have to ensure the solution they pick must have the right features that complement their operational needs and fit their budget.
Sprinto, in this regard, is a great option. A comprehensive compliance automation platform like Sprinto offers a flexible approach to framework implementation. Imagine the best automation features, such as control monitoring, evidence collection, and pre-audit assessments, all within a single, easy-to-use platform that does all the heavy lifting. Moreover, with Sprinto, you don't just get compliant but stay compliant.
Speak to our experts to learn more about Sprinto's features and how you can get CMMC compliant in record time.
FAQs
How many levels of software CMMC certification are there?
From Level 1 to Level 5, CMMC offers five different certifications, each of which denotes a higher level of cybersecurity practice maturity. Depending on the sort of work they conduct, software development organizations will need to fulfill the requirements of the applicable level.
What are the cybersecurity fields that CMMC covers?
CMMC encompasses 17 cybersecurity domains, including Access Control, Audit and Accountability, Configuration Management, Incident Response, and others. Each domain is related to particular procedures and methods.
How frequently is CMMC certification needed?
The CMMC accreditation is valid for three years. Organizations, however, are occasionally required to prove compliance and are continuously monitored.
Shivam Jha
Shivam is our in house cybersecurity sage with over six years of experience in cybersecurity under his belt. He is passionate about making the digital world safer for everyone and whipping up Indian delicacies on the weekend.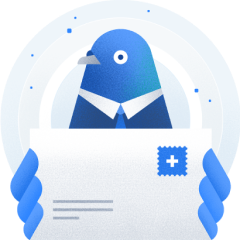 Subscribe to our newsletter to get updates
Schedule a personalized demo and scale business
Subscribe to our monthly newsletter

Sprinto: Your growth superpower
Use Sprinto to centralize security compliance management – so nothing
gets in the way of your moving up and winning big.