5 Best CCPA Compliance Tools
Gowsika
May 26, 2023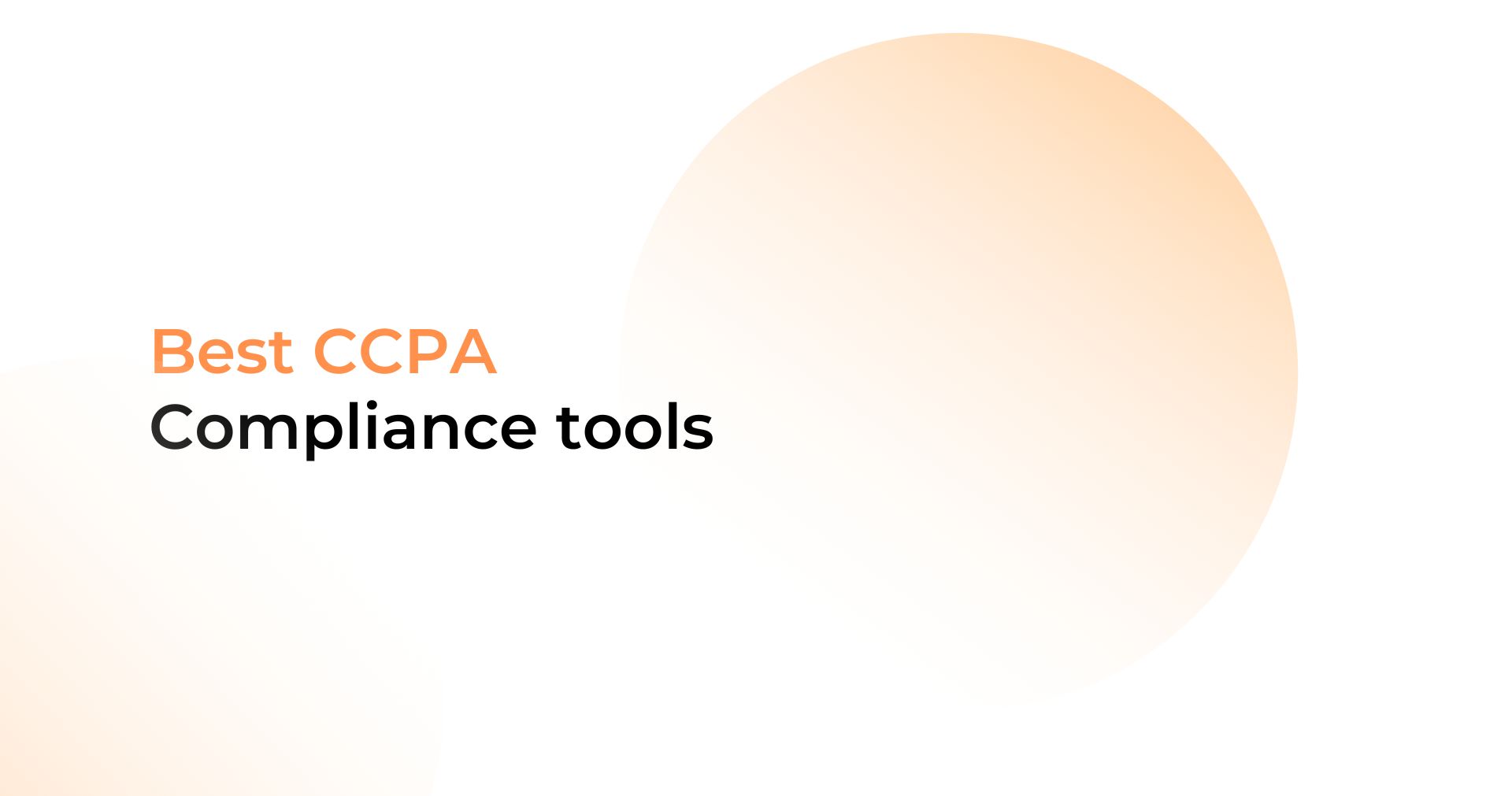 California's new Consumer Privacy Act was enacted in 2020 and is now one of the most stringent data privacy regulations in the United States. This is why CCPA compliance tools are the talk of the town.
The new privacy act gives consumers the right to demand the details that have been stored by the company and allows the consumers to sue the company if privacy violations occur. As with any regulatory standard, it's important to ensure seamless compliance in order to avoid hefty fines.
Luckily, technology is evolving at a rapid pace and has a say in how companies tackle such rigorous compliance requirements. So, to meet CCPA requirements, there are tools to make your compliance journey quick and easy. Which software will be suitable for your business? Let's check out the comparison of the best CCPA compliance tools.
What is CCPA compliance software?
CCPA compliance software is a tool that allows businesses to comply with the California Consumer Privacy Act (CCPA), allowing businesses to regulate and manage customer data easily.
CCPA compliance software provides features such as data mapping, privacy policy generation, and managing consumer requests. It helps businesses avoid penalties for non-compliance and demonstrates a commitment to protecting personal information within the scope specified by CCPA.
5 Best CCPA Compliance Tools
With a lot of CCPA compliance tools and service providers out there, it can be a daunting task to make the right pick. We have analyzed the top tools and have come up with this list of the five best CCPA compliance tools preferred by enterprises.
1. Sprinto
Sprinto is the #1 rated security compliance automation platform that provides a cost-effective CCPA solution. It helps you align your privacy and security controls with CCPA reporting requirements. With real-time updates to help you with risk management, the platform reports back on crucial access controls to protect consumer data from unauthorized access.
Sprinto's continuous control monitoring ensures that all privacy checks are monitored to maintain compliance. The best part is Sprinto offers pre-equipped customizable frameworks to streamline multiple compliance processes (SOC2, GDPR, ISO 27001, and more).
Features
Auditor-friendly platform to help you complete audits asynchronously.
Vulnerability and incident management module to help you beyond compliance.
Real-time proactive alerts to keep you informed about various issues.
Seamless integration with your existing cloud setup.
2. TrustArc
TrustArc is a robust CCPA solution that can be easily configured per your business objectives. It is a great combination of tools and experts to get you through CCPA compliance with a flexible approach effectively. The privacy management software helps you create automated data flow maps to understand what personal information is being collected and processed.
Features
User-friendly centralized dashboard to address all CCPA requirements.
Data inventory hub to understand where the data flows.
1000+ built-in templates aligned to privacy topics and regulations.
Real-time actionable insights to mitigate risks.

3. OneTrust
OneTrust is a popular risk management and compliance automation solution that helps you manage all aspects of CCPA requirements from one platform. It enables you to automate consumer rights requests, opt-out requests, and manage incident notifications.
Features
CCPA-specific response workflows to automate the consumer request process.
Pre-built templates to communicate opt-outs.
California data breach notification templates to meet CCPA requirements.
Data mapping tools to map CCPA data flows.
Automate CCPA compliance with the help of Sprinto
4. LogicGate
LogicGate's Risk Cloud compliance platform helps you adapt to regulatory requirements. It enables you to maintain an inventory of your data processing activities to help you understand how consumer data is collected, shared, and used. It analyzes the existing compliance program and then addresses the areas that need attention.
Features
Graph-powered risk calculator to gain visibility across your risk program.
Platform to monitor and manage CCPA consumer requests.
Centralized dashboard with a record of data processing activities.
Security measures module to protect sensitive data.
5. Netwrix
Netwrix offers a comprehensive suite of IT products and services focusing on cybersecurity, ITSM solutions, and cloud computing. Netwrix's CCPA compliance software enables organizations to identify consumer data in the IT infrastructure, who has access to it, and where it is being used. You can use Netwrix to implement data security and privacy controls effectively.

Features
Content distribution report to easily visualize what data is stored.
Risk assessment module to assess and minimize data security risks.
Automated workflows to secure consumer data.
Data subject access request management to trim down efforts and costs.
How to choose the right CCPA compliance software?
While comparing and considering the CCPA compliance tools, asking specific questions before picking is important.

What features does the software offer to ensure compliance with the CCPA requirements? Is the software up to date with the recent changes in the regulations?

If the tool is accessing sensitive data, are there effective data security measures offered? Is there any encryption technology in place to securely store and transfer the data?

Does the software provider have comprehensive support and training resources available? Is the resolution quick in case of any glitches or queries regarding software implementation?


Is the software credible in the market? Will it be considered reliable for preparing audit reports? Are there any audit-friendly reporting features?


Does the software solution seamlessly integrate with the existing tools and technologies you are using?


What is the cost structure of the software? What is the subscription model? What are the maintenance/service charges? What will be the cost to add additional users?
Features that constitute a good CCPA compliance tool?
Let's look at some features and functionalities that make the CCPA compliance tool a perfect fit for your organization.
Auditing: The software should have auditing tools to help you analyze your existing systems and policies related to data collection and processing.

Automation: The software should simplify the compliance process by automating repetitive tasks. This eliminates manual work and trims down costs.
Automated evidence collection & reporting: The software should have smart reporting features in place to automatically collect and compile compliance evidence to meet CCPA reporting requirements.

Centralized dashboard: The software should offer a centralized dashboard for comprehensive visibility into consumer data.

Consumer requests tracking: The software should offer workflow automation functionality to easily keep, monitor and track consumer data requests for access, deletion, or opt-out.
If you are also looking for GDPR compliance, here's a quick GDPR vs CCPA comparison.
Final thoughts
With the recent changes introduced in the CCPA framework, the requirements have become even more stringent. This makes it harder for organizations to work their way around the CCPA standard manually. So, from what we have discussed thus far, the importance of compliance automation software is quite visible.
Sprinto says Hello, as it can seamlessly help you with not just CCPA but other compliance and risk management requirements as well. A true all-rounder! Get in touch with Sprinto's CCPA experts to learn more about the smart compliance automation platform and how a collaboration with Sprinto can be cost-effective for your organization.


FAQs
How much does CCPA compliance software cost?
The cost of CCPA compliance software varies widely depending on the organization's requirements, business size, customizations, and more. Usually, the basic software packages start from $1000 per year.
Which is the best CCPA compliance solution?
The best CCPA compliance solution is the one that streamlines the compliance process by automating repetitive tasks to help you achieve compliance quickly and effectively. Some of the best CCPA compliance solutions are Sprinto, TrustArc, and OneTrust.
Are CPRA compliance tools different from CCPA?
No, the tools are mostly similar for both CRPA and CCPA. CPRA is just an extension of CCPA that introduces new definitions and sub-categories to CCPA, making the standard a lot stricter.


Gowsika
Gowsika is an experienced content writer, passionate about the cyber security and compliance world. She constantly explores the depths of this ever-changing compliance space to bring new information and insights to her readers. She has a knack for taking complex compliance topics and making them accessible to everyone. On weekends, you can find her dancing her heart out, sitting by the sea, and cracking jokes while watching the waves roll in. Reach her at gowsika@sprinto.com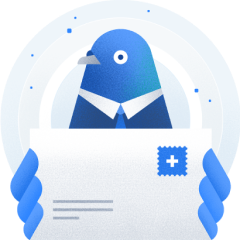 Subscribe to our newsletter to get updates
Schedule a personalized demo and scale business
Subscribe to our monthly newsletter

Sprinto: Your growth superpower
Use Sprinto to centralize security compliance management – so nothing
gets in the way of your moving up and winning big.