Policy Management System: Top Tools To Help Automate Policy Tracking & Management
Gowsika
Nov 13, 2023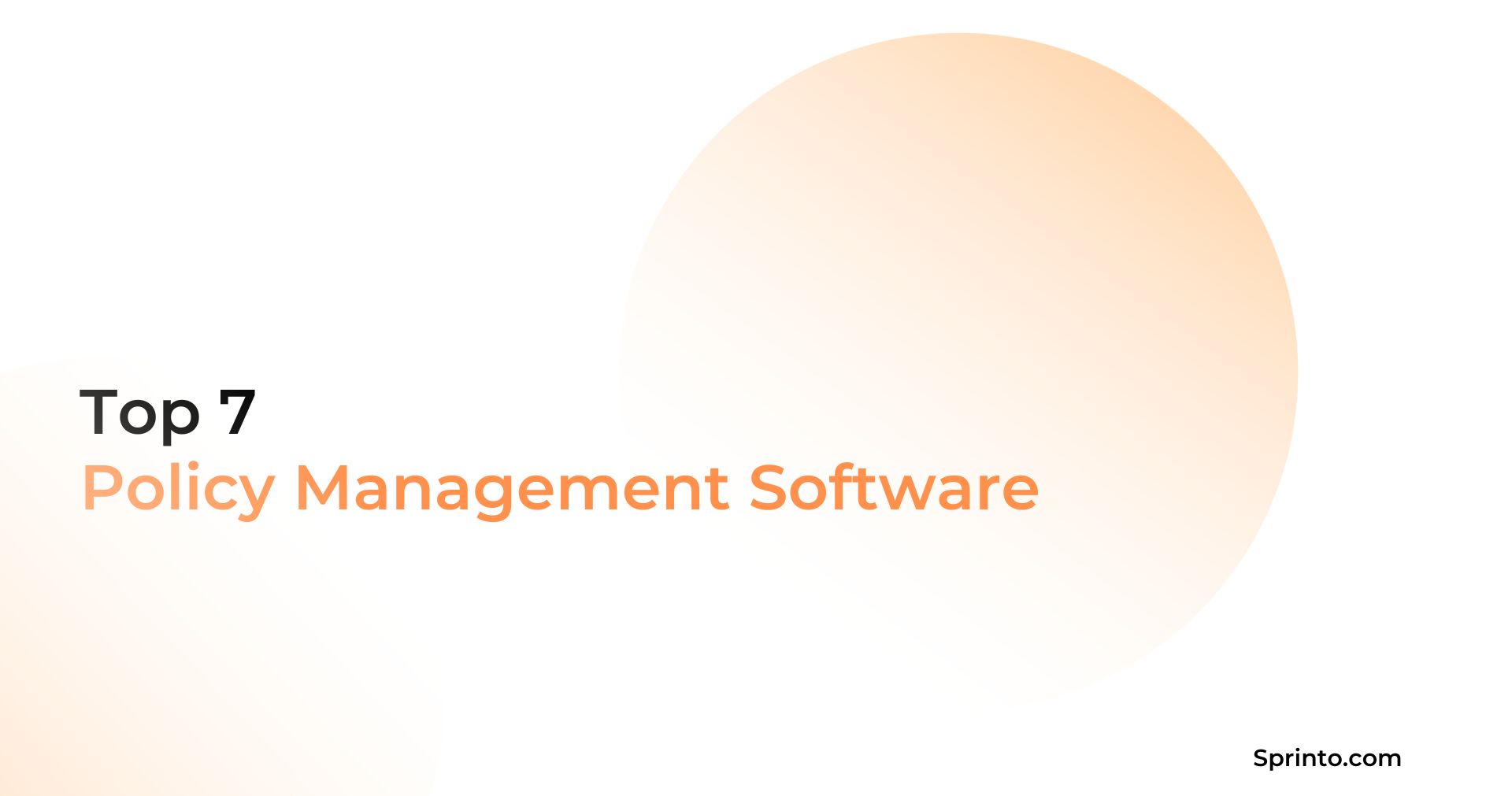 According to recent studies, close to 57% of companies spent between 4 and 10 hours a week manually aligning their policies with compliance requirements. As your business scales up, it can be overwhelming for employees to navigate their way through an organization's complex policies and procedures. This is especially so if policies are still being managed manually via excel or a document tracker.
The long-term solution is having a policy management system in place that can help you simplify this process as you grow. It is not just about storage, policy management systems can ensure distribution, adoption, tracking, and more for compliance purposes and give you a single snapshot view of adherence.
This article will give you the low down on the best policy management systems in the market, highlight the pros and cons, and help you make a decision that's right for your business.
What is a policy management system?
A policy management system is a software solution that helps you streamline policies and procedures management by developing processes for policy creation, documentation distribution, tracking, and controlling access.
The policy management solution (PMS) helps organizations manage their policy effectively throughout its lifecycle, ensuring that the documents are continuously updated and accurate and can be effectively implemented across the organization. This allows businesses to minimize risks and achieve compliance with regulatory requirements.
Types of Policy Management System
Policy management systems help organizations enforce policies efficiently across the organization. This helps bypass errors regarding compliance with regulations. Over the years, organizations have performed this process based on size, industry, operation objectives, and criticality.
We have listed the three primary types of policy management processes to give you a perspective of what you need to adopt for your business based on whether its a completely digital entity or you are still managing documentation via paperwork or a hybrid model.
Here are the 3 types of policy management systems:
Paper-Based Policy Management
Paper-based policy management is a traditional policy management approach that uses conventional paper forms, filing cabinets, and binders to organize and implement policies. Since the methodology is performed physically, it is not a scalable option and has a lot of disadvantages.

Pros
There is no need for digital infrastructure and an implementation process
Straightforward, hence makes it easy for the employees to adapt
Expenses are low

Cons
Challenges in tracking gaps and errors in documentation
Inefficient and time-consuming
Limited security and access control
Higher expenses such as printing and storage cost
Essential documents can be misplaced or lost

Mixed Media Policy Management
Media-Media is a combined policy management approach that adopts a mix of paper-based and digital policies based on the use cases and convenience. Mixed media approach was developed to reduce the inefficiency and costs related to paper-based. It offers limited scalability and might not provide a comprehensive policy management solution as it still suffers from limited trackability and access control.

Pros
Document sharing is limited
Saves paper costs

Cons
Documents might be vulnerable due to inadequate security
Policy duplication and outdated versions may pose a risk
Time-consuming process
Document sharing is Inefficient and prone to errors
Digital Policy Management
Digital policy management is a cloud-based approach that offers comprehensive policy management. They are designed to enhance the efficiency, security, accessibility, and operation efficiency of policy management, which were lacking in the other two types.

Pros
Features for policy creation, documentation, workflow alignment, and version control
Centralized storage repository for improved accessibility
Secure access control and verifications
Real-time reporting and alerts
User-friendly interface, even offers mobile accessibility

Cons
Might face challenges in initial setup and implementation
Training requirements for employees
Benefits of policy and procedure management software
A Policy Management Software creates an overall framework outlining the organization's procedures, such as data security, employee conduct, compliance, and operational practices. It aims to help with some of the challenges involved in policy management. A PMS is mostly implemented as part of a comprehensive compliance automation platform or a traditional GRC tool.
Here are a few benefits of implementing a PMS:

Easy to Adapt
A robust PMS assists policy owners in actively managing policies throughout their lifecycle – from initial creation through multiple updates until replacement or retirement. This simplifies the entire policy process. The PMS can enable employees to adapt to new changes quickly, make them aware of the latest regulations, and promote best practices.

Improves visibility
A PMS will provide greater visibility into reports, such as who has accessed the policy document and modifications performed. It gives employees a central place to access policies, ensuring confidence that they are viewing the latest versions. It also notifies when a policy needs to be reviewed or updated.
Easy access
Since it is a cloud-based solution, it offers immediate access to the latest policies. Thereby, it improves flexibility in managing internal policy compliance by leveraging automation and removing manual processes like emails and spreadsheets. This supports both policy owners and employees.
Reduces liability
It helps you train employees on policy implementation, and it also has features for monitoring audit trails and enables additional processes around policies, such as employee attestation tracking and general reporting, protecting the organization from regulatory pitfalls.

Top Policy Management Software for Your Business
Here are the 7 best policy management software in 2024:
1. Sprinto

Sprinto is a comprehensive compliance automation platform that helps businesses automate and streamline the policy management process. Organizations can create, monitor, and track their security and compliance policies and procedures while also leveraging out-of-box policy templates that aid in quick deployment.

Sprinto acts as a single source of truth for all internal policies, allowing compliance teams to create, review, approve, and roll out policies from a single interface. It also comes with role-based access, allowing admins to simplify the management of permissions (for policy access, viewing, and editing). The tool offers automated workflows that help streamline the review and updating of policies. This also helps identify policy gaps during audits and assessments.
Features
Seamless integration with any cloud setup
Built-in training modules for employees
Purpose-built security, privacy, and compliance templates
Compliance automation features for different frameworks like SOC2, ISO 27001, GDPR, HIPAA
Trust Center to display policies and compliance reports
Advantages
Disadvantages
Complete compliance automation with policy management built-in

Role-based access

Policy gap analysis

Customizable policy templates

Centralized policy repository

Trust center to showcase adherence to policy & compliance posture
Built for cloud-based companies and not traditional businesses

Master your policy management with Sprinto! Try the demo Now.

2. PowerDMS
PowerDMS is a PMS tool that helps organizations streamline the policy management process effectively. The software allows you to review, distribute, and track at every stage of the policy management process. The software offers a cloud-based repository that helps secure the policies and procedures documents, enables you to update policies faster, and simplifies internal operations.
Features
Electronic signatures for policy acknowledgment
Self-assessment and Reviewer Portal
Centralized document Management
Integration and collaboration tools
Advantages
Disadvantages
User-friendly Interface

Content storage and management

Compliance management
Challenges with integration

Limited customization

Not a holistic solution for all compliance use cases
3. LogicGate Riskcloud

LogicGate Riskcloud is a nocode GRC platform that helps businesses fulfill their regulatory requirements such as policy management. LogicGate has tools for drafting, reviewing, and approval of policies across departments, thereby streamlining and automating the policy management process.
Features
Customizable policy management templates
Risk and compliance management tools
Centralized policy repository for easy access
Lifecycle visualization and collaboration tools
Advantages
Disadvantages
Customizable workflow

Integrated process and reporting

Audit trail features
Requires advanced setup

Implementation challenges

No way to showcase compliance/policy adherence to customers
4. LogicManager
LogicManager offers a comprehensive solution for risk management with strong features for policy management. The software has seamless integration features such as policy version capabilities to maintain the history of revision. The software aligns with your business process and ensures smooth enforcement of policies across various departments.
Features
Version control features to assess and review policies
Audit templates for various processes and industries
Audit trail and reporting features
Business continuity management plans
Advantages
Disadvantages
Content library for regulatory changes management

Third-party risk assessment tools

Tracks policy changes and compliance management
Complex implementation

Challenges with reporting

No way to showcase compliance/policy adherence to customers
5. Onspring
Onspring is a GRC platform known for its agile policy management solution. The platform helps you effectively handle policy creation, management, and distribution. The user-friendly interface simplifies GRC aspects and assists you in aligning with regulatory requirements, offering real-time insights into the effectiveness of the policies.
Features
Customizable templates for quicker policy creation
Version Control to review policy history
Business continuity management plans for effective risk mitigation
Audit trail and reporting features
Advantages
Disadvantages
Easy-to-use interface

Agile policy management

Real-time insights
Needs additional configurations

No way to showcase compliance/policy adherence to customers
6. ConvergePoint Policy Management
Converge Point streamlines is an enterprise policy and procedure management solution that streamlines policy management processes and makes them accessible to all employees. The platform helps you perform reviews and approvals of policies, incorporate industry best practices, and offer real-time insights.
Features
Streamlines review and approval process
Contract templates and management
Lifecycle visualization and collaborative tools
Customizable policy management
Advantages
Disadvantages
Compliance management

Approval process control

Customizable templates
Challenges in maintenance and support

No way to showcase compliance/policy adherence to customersIntegration challenges
7. StandardFusion
StandardFusion is a GRC platform that offers a centralized repository for policy creation, approval, and management. The software has reporting and analytic features that give insights into the policy management process
Features
Approval workflows
Content Library for regulatory changes management
Templates and forms for audit management
Advantages
Disadvantages
Strong support

Intuitive and simple interface

Customizable workflows
Challenges in reporting

No way to showcase compliance/policy adherence to customers
Why choose Sprinto for policy management?
Policy management is a crucial component of compliance. It essentially helps align the organization with its compliance goals and facilitates the latest changes in compliance requirements. As a comprehensive compliance automation solution, Sprinto not only helps you stay compliant with relevant policies and regulations but also improves your operational efficiency and strengthens your overall cyber security defense.
Sprinto goes beyond the conventions of policy management. The platform helps you automate compliance processes while enabling you to train employees on policy changes and stay ahead of your compliance requirements at every step.

With Sprinto, you don't just get compliant. You stay compliant. Let's show you how. Speak to our experts now.
FAQs
What is the function of a policy management system?
A policy management system administers the entire policy lifecycle, such as creating, managing, and distributing policies in an organization. An effective policy management system ensures consistency in policy management and improves overall operation efficiency.
What benefits can a company expect from implementing a PMS?
A policy management system enables companies to store policies in a central, searchable policy library. This improves access to current policy versions and replaces inefficient tracking across multiple documents. Automated reminders for policy reviews assist with compliance. Overall, it enhances policy control.
How does a policy management system differ from traditional policy manual binders?
Unlike static binders that quickly become outdated, a policy system centralizes procedures for easy access company-wide. Common features like role-based access, revision histories, and document workflows bring policies into the digital age for improved efficiency.
Gowsika
Gowsika is an avid reader and storyteller who untangles the knotty world of compliance and cybersecurity with a dash of charming wit! While she's not decoding cryptic compliance jargon, she's oceanside, melody in ears, pondering life's big (and small) questions. Your guide through cyber jungles, with a serene soul and a sharp pen!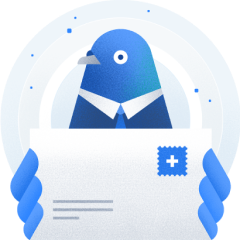 Subscribe to our newsletter to get updates
Schedule a personalized demo and scale business
Subscribe to our monthly newsletter

Sprinto: Your growth superpower
Use Sprinto to centralize security compliance management – so nothing
gets in the way of your moving up and winning big.