How to get CCPA certification: All you need to know about this landmark privacy law
Shivam Jha
Nov 21, 2023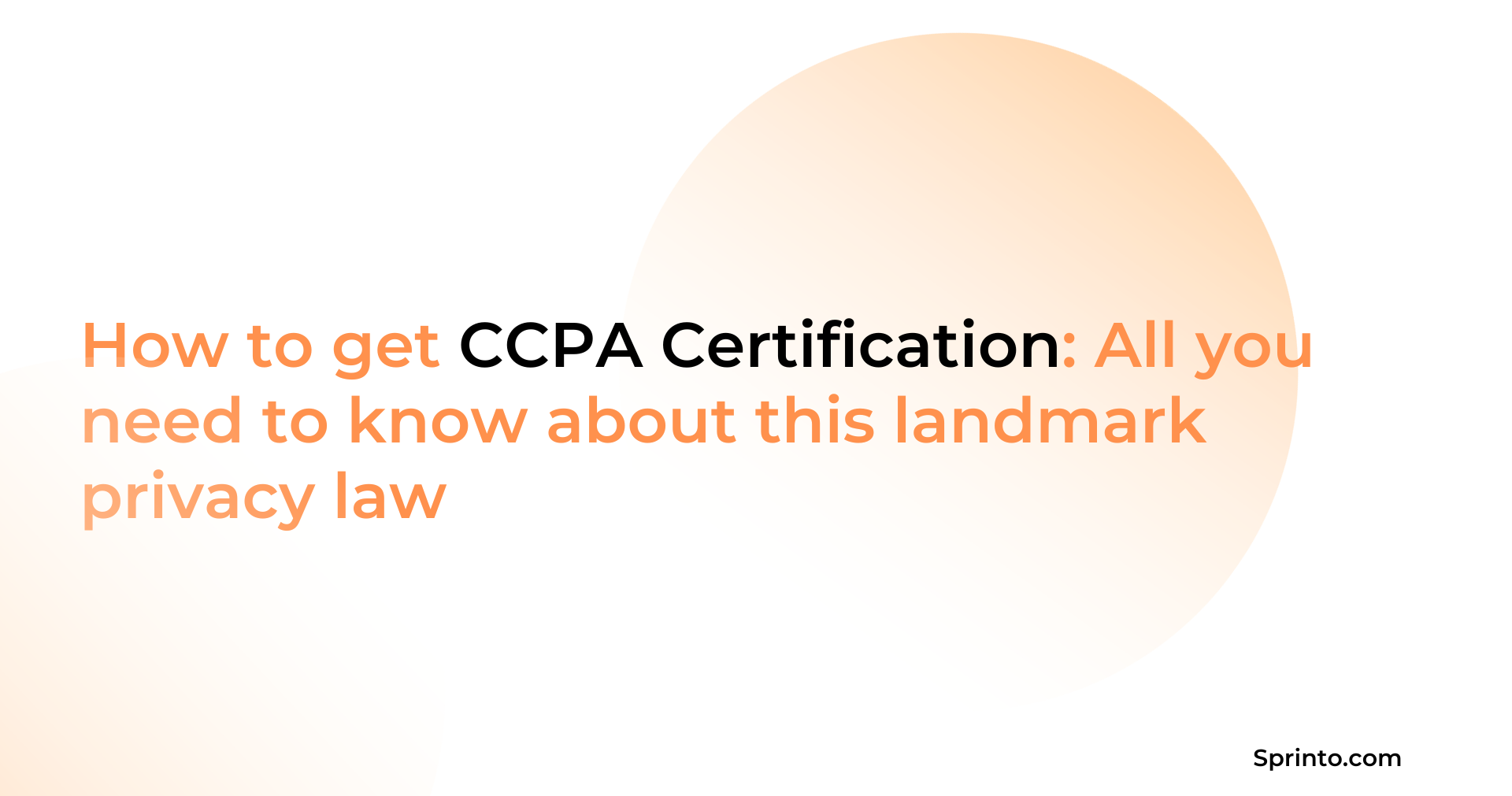 Previously, organizations were required to make efforts to protect client data, but they were not held accountable for what they did with it or with whom they shared it. The California Consumer Privacy Act (CCPA), one of the country's first digital consumer rights and data privacy legislations, offers robust individual privacy rights and safeguards around data access and collection. It marks a significant advancement in personal data privacy by giving customers more access to control and insight into how their data is being utilized.
In this article, we are going to take a look at CCPA certification in detail and what you can do to achieve it.
What is CCPA certification?
The California Consumer Privacy Act is a data privacy regulation that gives residents of California discretion over how their personal information is gathered, maintained, and shared with other parties.
With the CCPA in effect, companies are required to comply with consumer requests from California residents to view, delete, and/or opt out of sharing or selling personal information. When revising their privacy programs, firms must also take into account several CCPA-specific obligations, such as the CCPA's prescriptive opt-out measures and the obligation to refrain from selling consumer data in response to an individual's request.
Who needs to be CCPA certified?
The CCPA certification protects companies that gather and sell consumer personal information, which is characterized as a for-profit legal organization. Businesses that fit any one of the following criteria are subject to the rule, according to the CCPA:
Generates more than half of its yearly income from the sale of California citizens' personal information.
Has a yearly gross income of more than $25 million.
Collects, receives, purchases, or sells the personal information of more than 50,000 Californians, households, or devices.
Additionally, California lawmakers included wording to exclude companies already bound by strict federal data privacy laws. These businesses consist of:
Healthcare suppliers and insurers that are already governed under HIPAA.
Financial institutions and banks are covered under Gramm-Leach-Bliley.
Credit reporting organizations handling sensitive data, such as social security numbers, governed by the FCRA, such as Equifax and Experian.
Steps to get CCPA certified:
Since customers can now see more clearly how their data is being used and have more control over and access to that data, the CCPA license marks a significant advancement in personal data privacy and should be taken into consideration.
Here are the steps you need to follow to get CCPA certified:
Step 1: Revise privacy notices and policies
The first step is to analyze your present privacy policy, undertake a CCPA gap analysis, and amend the policy as appropriate. Your updated privacy statement must cover all of the new CCPA rights mentioned above as well as your policies for providing those rights in different situations.
It's also important to update your privacy notifications to customers, providing them with more specific information about how their data will be handled at the time of data collection.
Step 2: Update your privacy policy
This procedure is simple to follow. To get CCPA certified, you must amend your current privacy policy. Give your customers' rights—the right to know, the right to delete, the right to opt-out, and the right to be treated equally—clear disclosure in the addendum, along with instructions on how to exercise those rights. Indicate in plain terms why you are obtaining their personal information and your intended use for it. At each point where you gather data, include a link to your privacy statement.
Step 3: Inventory and map your data
This is the most time-consuming process, but it may save a lot of time and effort if done correctly from the start. You can divide the personal data you gather into two categories: data used internally and data shared with other parties.
Also, divide the data into 'personal information' and 'sensitive personal information'. Once you have done that evaluate the business purpose you are collecting data for. Furthermore, identify if you let any third-party vendors access your data for such purposes. Once you've mapped this out you'll have to define appropriate retention periods and protocols surrounding data sharing.
Step 4: Put data rights protocols in place
Your efforts to comply with the law should be focused on the new consumer data rights outlined under the CCPA. Thus, you must have procedures and policies in place for any time customers want to use such rights. Your IT staff should be aware of exactly where that data is kept and already have a streamlined procedure in place to dispose of the data and notify the user in a CCPA-compliant manner if a customer contacts you to exercise their 'Right to Be Forgotten', for instance. Have procedures prepared so that when customers use their rights, the procedure is quick and free of hurdles for the consumer.
Step 5: Determine how you will handle customer inquiries.
Once your privacy policy has been updated, you should be prepared to handle requests as they come in. Therefore, creating a simplified procedure and protocols that your staff can adhere to is crucial to responding to the requests promptly and effectively. When they get a request, they must be aware of how the data is divided up and which ones they need to delete. To execute it properly, they must be aware of the procedures to follow. Since this involves the sensitive information of individuals, there should be no room for speculation.
Step 6: Train your staff on data privacy
Businesses are required under the CCPA to routinely train their employees about data privacy, its significance, the CCPA compliance certification, the value of observing it, and how they can help. Even if they are not in a customer-facing position or have nothing to do with data protection, both experienced and new staff should get training. To be on guard, everyone in your firm has to be aware of the CCPA certification. To teach your employees, you can use several methods, such as classroom instruction, online instruction, distributing course materials, etc.
Step 7: Improve the security of your data
Data breaches inevitably result in inadvertent data disclosures. Consumers have the right to demand compensation even for unintentional or purposeful disclosures of their personal information under the CCPA in addition to paying a fine for noncompliance long with complying to CCPA requirements, you can also choose other frameworks such as GDPR or ISO 27001 to ensure better security posture.
How much does CCPA certification cost?
The cost of CCPA certification requirements is affected by the scale of the environment, the nature of the data maintained or gathered, the size of the organization, the number of geographic locations and data centers, and the complexity of the IT infrastructure. The qualifications and experience of your professional advisers also have a significant impact on the entire cost of CCPA certification.
Typically, CCPA compliance fees for small businesses start at $50,000 and can reach $2 million for larger ones.
Quick evaluation based on busness type:
| | | |
| --- | --- | --- |
| Business Type | No. of Employees | Cost |
| Small businesses | Less than 20 employees | $50,000 |
| Medium businesses | 20 to 100 employees | $100,000 |
| Medium-sized firms | 100 -500 employees | $450,000 |
| Large businesses | More than 500 employees | $2 million |
The price seems excessive, isn't it? The aforementioned cost is what you will have to spend if you decide to get CCPA certified with the assistance of consultants.
However, with an automation platform like Sprinto, the price would be a small fraction of what is shown in the table. You can get CCPA compliant in the range of $1000 – $10000 with the help of Sprinto. Please note that this figure can change on the basis of your requirements and other factors.
Get in touch with our experts to know more about the implementation costs!
Get CCPA-certified fast
From the discussion we had, it is evident that CCPA is a security-focused compliance and imposes strict rules on data privacy. With all the controls and guidelines in place, it gets very difficult for companies to achieve CCPA certification manually, as maintaining a sheet for each compliance process invites errors as well as high costs.
Sprinto provides an automated solution that can get your company fully in compliance with the CCPA in a matter of weeks. Sprinto offers an effective system of automated checks, and CCPA controls at the granular level. Any deviation from compliance can be easily tracked, and evidence is automatically gathered in an audit-friendly manner. Sprinto does all the heavy lifting to get you fully compliant without taxing your bandwidth. Sprinto makes your compliance easy by letting you choose from a range of auditors from its vast network, or you can even bring your own.
Get in touch with our team to discover how we can help your organization on the path to CCPA certification.
FAQs
What advantages come with CCPA certification?
The CCPA certification can provide several advantages, such as enhanced data protection procedures, a competitive advantage in the market, and higher customer trust.
Can organizations outside of California obtain CCPA certification?
Yes, organizations outside of California can also become CCPA certified, if they handle personal data belonging to Californians and are governed by CCPA requirements.
What major components are evaluated during a CCPA certification audit?
A CCPA certification audit often assesses a company's data protection policies, data handling processes, consent methods, data access requests, data breach response protocols, and staff privacy and CCPA requirement training programs.
Shivam Jha
Shivam is our in house cybersecurity sage with over six years of experience in cybersecurity under his belt. He is passionate about making the digital world safer for everyone and whipping up Indian delicacies on the weekend.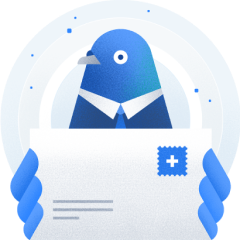 Subscribe to our newsletter to get updates
Schedule a personalized demo and scale business
Subscribe to our monthly newsletter

Sprinto: Your growth superpower
Use Sprinto to centralize security compliance management – so nothing
gets in the way of your moving up and winning big.