Sprinto Trust Center – one place to share them all
Srividhya Karthik
Dec 23, 2022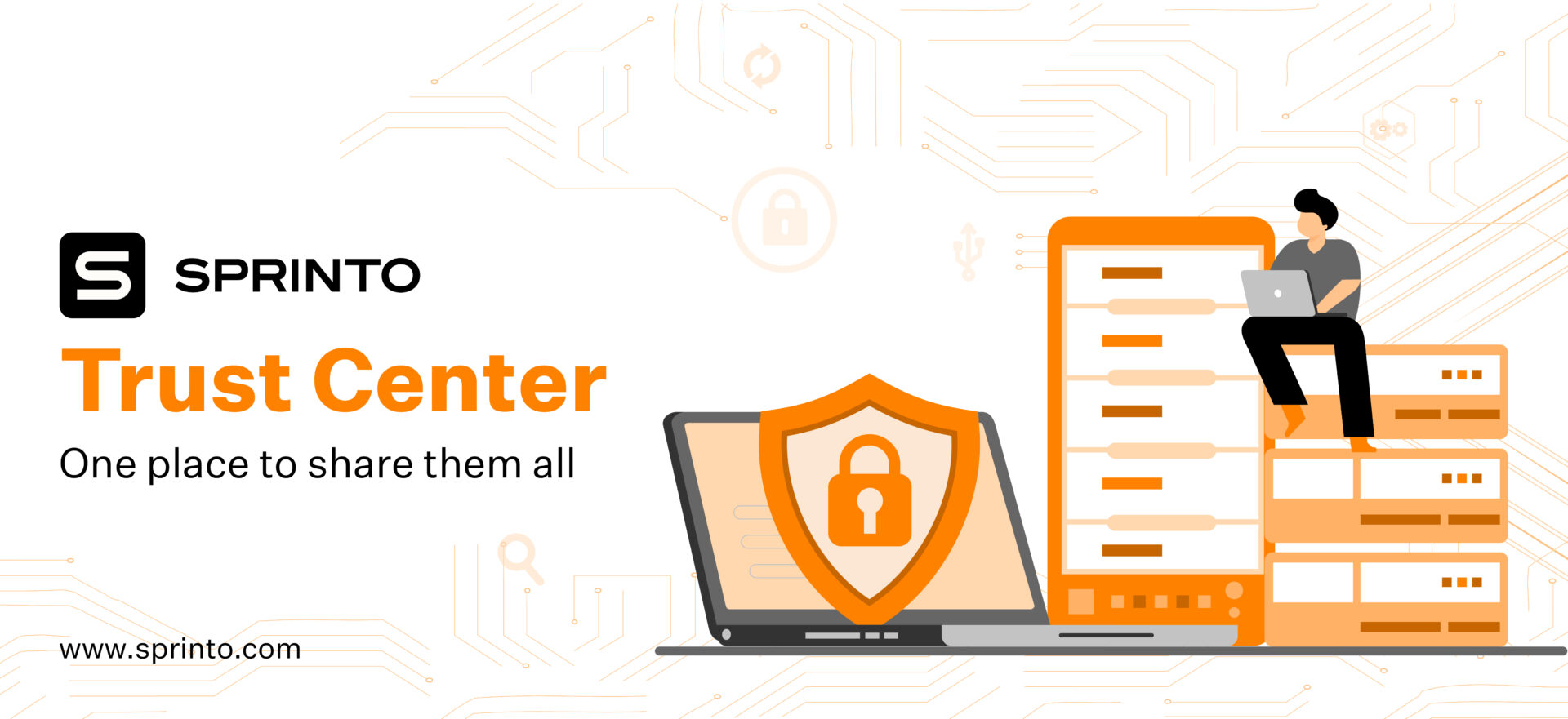 Multiple back-and-forth emails, sharing your security reports and certifications as attachments, and answering security questionnaires that repeatedly hover over sensitive company information can be time-consuming and tiresome.
Sprinto's newly-launched Trust Center makes it easy to share information on your security, compliance and privacy posture with customers and prospects.
As a result, you can continue to flaunt your security certifications and attestations with aplomb but with more ease and reduced friction.
The Trust Center allows you to share infosec data securely, bypass security questionnaires (well, almost), and save considerable time in answering security-related questions.
It safe keeps all your data in one place, so you needn't produce laborious proof of good security practices each time a customer requests it.
Businesses can only move at the speed of trust. The Trust Center showcases that you are built safe and strong and helps move transactions faster and confidently.
How to use Sprinto's Trust Center?
You needn't be a Sprinto customer to use the Trust Center. Of course, you could always become one!

Step 1: Free sign-up with Sprinto
Step 2: Build your security profile
Step 3: Configure access settings and publish
As simple as that. You can upgrade to a paid account for a deeper feature set, such as creating a private security profile, NDA gating, and a custom URL.
Sprinto Trust Center features
Self-serve platform
Public and private profiles
Gated feature provisions
Highly customizable
MFA-enabled
Automated NDA workflows
Why Sprinto's Trust Center is what you need?
Security is the most-traded trust currency in today's world, and Sprinto's Trust Center allows you to demonstrate operational maturity and inspire a culture of security.
It bolsters your security profile, allows you to engage confidently in business transactions, and helps inspire confidence in your organization's security practices and product build.
Sprinto's Trust Center allows you to: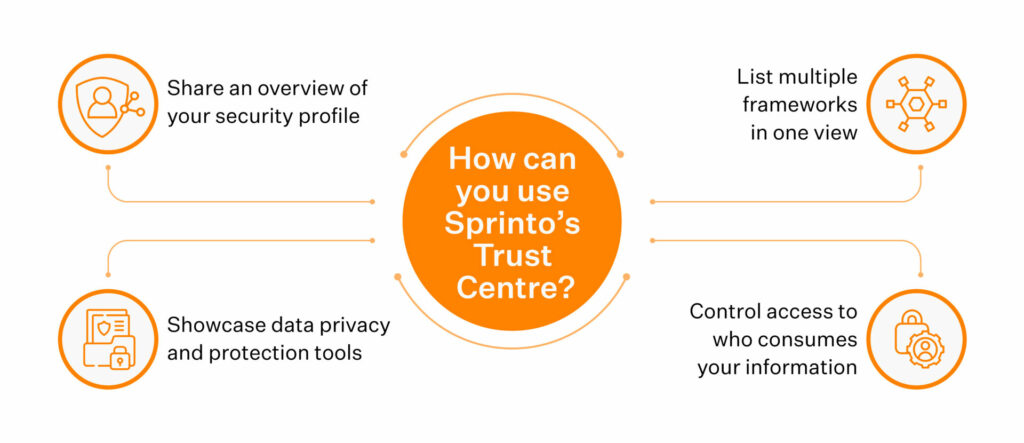 Share an overview of your security profile
As a trust delivery system, Sprinto's Trust Center showcases your business' security and privacy frameworks to your customers, partners, and vendors, who can learn about it without having to keep track of the multiple email threads in its stead.
Prove your product security upfront and cut short the long-winded security review process.
Showcase data privacy and protection tools
You can give customers a peek into your 'behind-the-scene' security tools and measures to assure them that all information is private, confidential, and secure in your environment.
The Trust Center is handy for privacy frameworks such as GDPR as it allows you to demonstrate how your product(s) handles requests and obligations under applicable privacy and data protection law.
List multiple frameworks in one view
You can catalog all your security programs – custom and framework-based -across various functions to demonstrate adherence to global best practices.
Trust Center also doubles as a security knowledge base to empower your sales and pre-sales team.
Control access to who consumes your information
The Trust Center allows control over who has access to and how they consume your security information. Gating information improves access and user experience and systematically builds trust. It vests control back to you. For instance, you can select and define what information gets shared on your Trust Center, from compliance seals and security documents to entity-level security controls and measures.
You can also publish a gated Trust Center page or an ungated, publicly-viewable page. You can also define the viewing conditions, give the period of access, track access and engagement, and raise confirmations via email. In other words, Sprinto's Trust Center can help you better protect the integrity of information.
Build trust and influence sales. Create your Trust Center with Sprinto.
Srividhya Karthik
Srividhya Karthik, is a Content Lead at Sprinto, she artfully transforms the complex world of compliance into accessible and intriguing reads. Srividhya has half a decade of experience under her belt in the compliance world across frameworks such as SOC 2, ISO 27001, GDPR and more. She is a formidable authority in the domain and guides readers with expertise and clarity.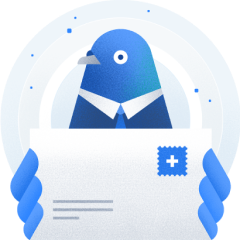 Subscribe to our newsletter to get updates
Schedule a personalized demo and scale business
Subscribe to our monthly newsletter

Sprinto: Your growth superpower
Use Sprinto to centralize security compliance management – so nothing
gets in the way of your moving up and winning big.