Your Guide To Infosec Compliance In 2023
Meeba Gracy
Apr 28, 2023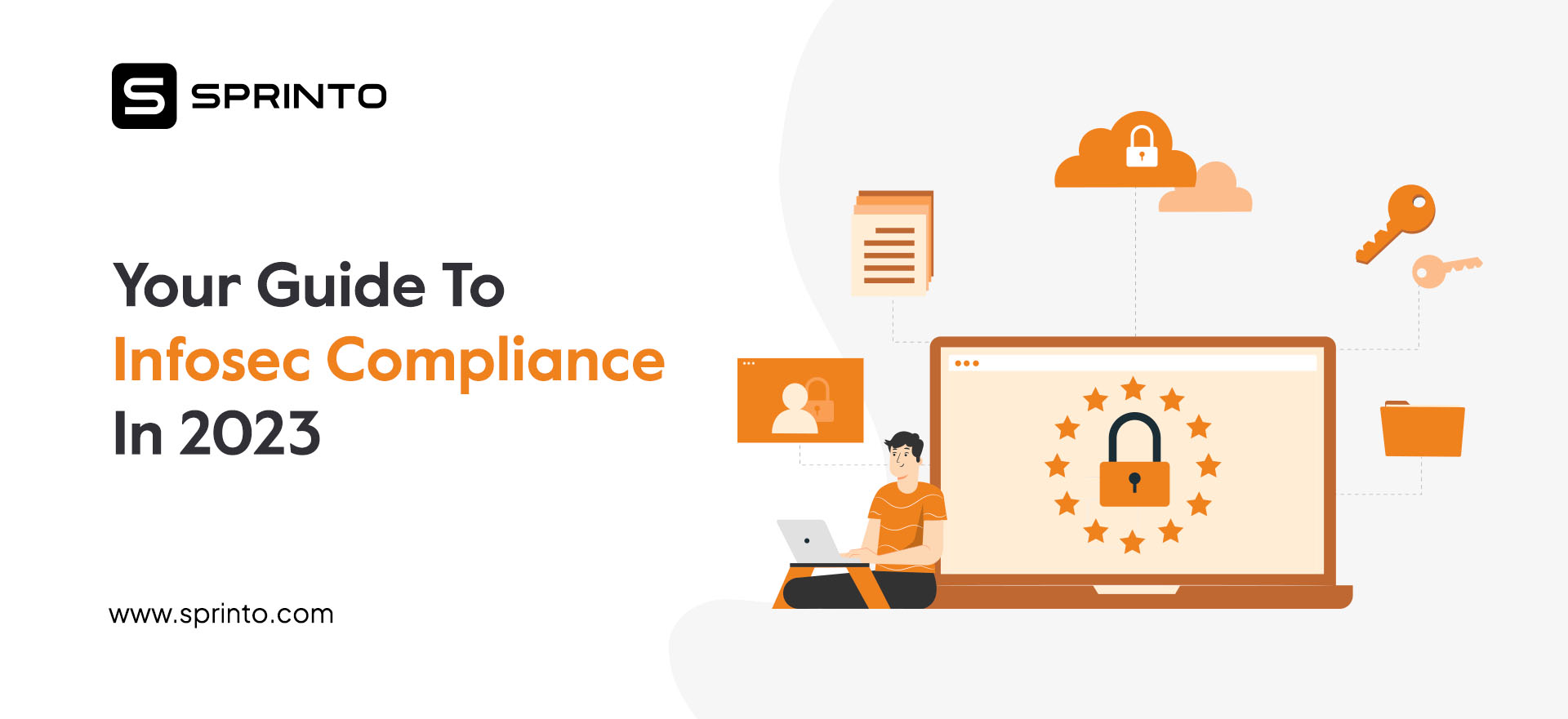 It's 2023, and the world of information security (infosec) is a very different place than what it used to be. As a company owner, you have to become much more aware of the regulatory requirements.
But achieving infosec compliance with these regulations isn't easy; you need a plan that takes into account the latest trends in infosec technology and procedures.
In this guide, we'll take you through all you need to know about staying compliant with current infosec regulations in order for your company to remain secure.
Read on to learn more — after all, nobody wants the hassle of falling out of infosec compliance!
What is Infosec Compliance?
Infosec Compliance (Information security compliance) requires companies to observe laws, regulations, and standards specific to information security. Infosec Compliance takes into account the risks associated with the storage and transmission of sensitive data and ensures that the necessary measures are implemented to safeguard such data.

The captivating part of this process is that it involves the use of robust risk management strategies to construct a dependable cybersecurity program.
For example, complying with infosec regulations like the General Data Protection Regulation (GDPR) if you are collecting data from the European region.
What are the infosec compliance requirements?
The primary requirement of information security compliance is to ensure that the three fundamental principles of information security are maintained— confidentiality, integrity, and availability.

Confidentiality
Confidentiality is protecting your data in the system so that any person without authorization cannot access it. This is really helpful for businesses who need to keep their trade secrets confidential from competitors.
For example, personal information, medical information or any legal documents.
And on top of that, the confidentiality principle can be comprised in several ways like –
Masquerades
Trojan horses
Unauthorised user activity
Local area networks
Unprotected downloaded files
Integrity
Integrity of system data is protecting it from accidental or any international change. The main reason for this principle to work is to ensure the integrity to prevent any errors and fraud.
For example, government systems in which integrity applies include military fire control systems and social and security welfare systems.
Availability
When it comes to computer systems, availability is the guarantee that authorized users can access what they need right when they require it. To make sure this happens efficiently and reliably, many of these systems are designed with high-availability in mind, building fault tolerance into their products while also creating backup processing via hot and cold sites for disaster recovery plans.
How to implement Infosec compliance?
Infosec compliance involves implementing different procedures to ensure that your data is safe from malicious access. Here are the 9 steps you can take to implement infosec compliance: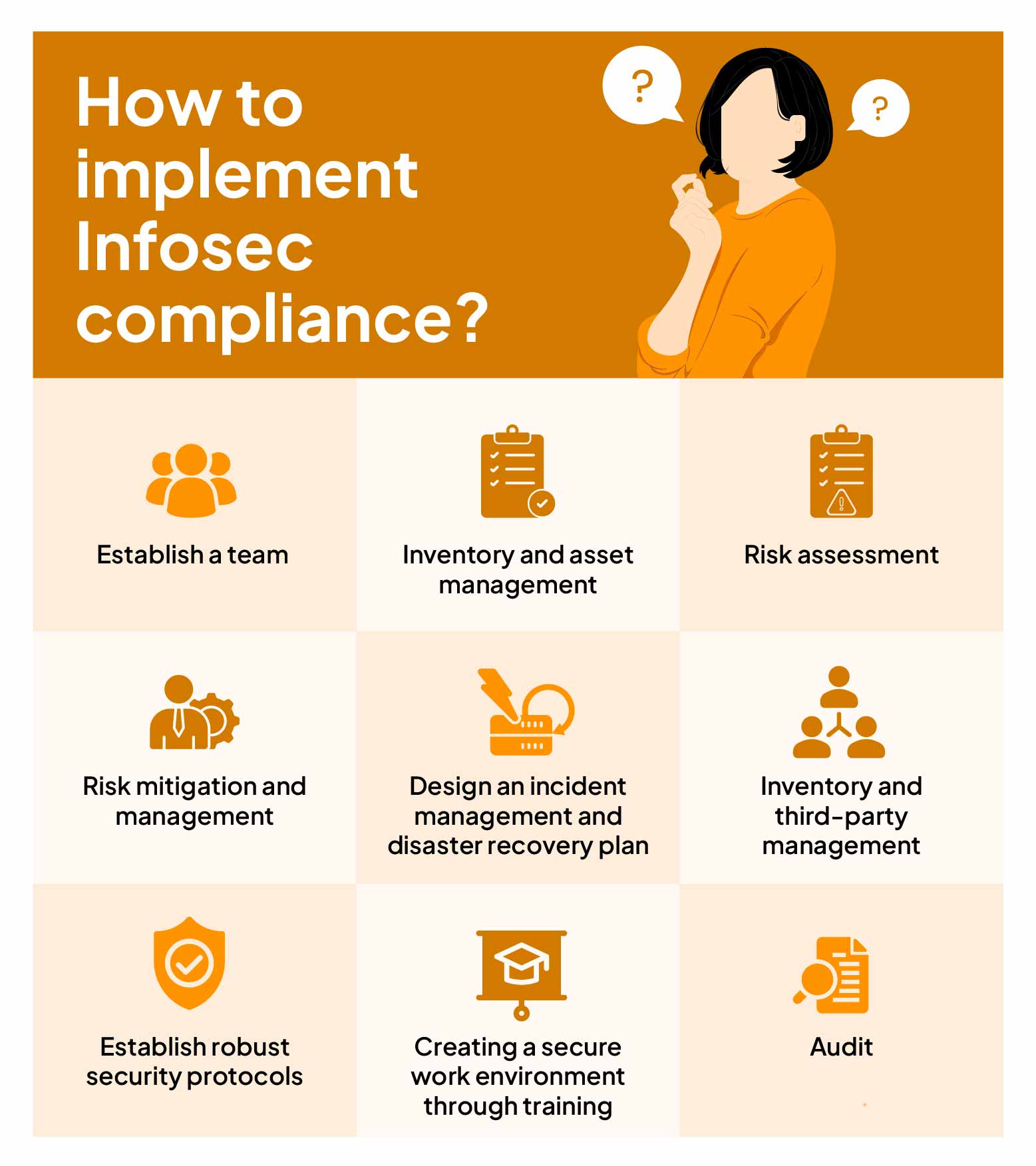 Establish a team
Welcome to the exciting world of information security! Before you start challenging hackers to a game of cat and mouse, take a moment to assemble your security dream team. You'll want to choose carefully, as these individuals will be responsible for laying the foundation of your security program.
One side of the table should be reserved for your executive masterminds, the brains behind your program's mission, goals, policies, and risk management. On the other side, you'll want the rockstars in charge of implementing those daily security operations. With the right mix of skills and expertise, you'll be well on your way to conquering the wild web.
Inventory and asset management
Do you know what assets your company has? It's time to take inventory and ensure everything is accounted for and adequately secured. Everything containing sensitive data should be on your list, from hardware and devices to applications and databases.
Assign each asset an owner and categorize them by importance so you know the value to your company in case of a breach. Don't leave anything to chance! Knowing your assets inside and out is the first step towards protecting your business.
Risk assessment
Assessing risk may seem daunting, but with a little forethought, you can identify and prioritize potential dangers to your company. First, make a list of possible threats and rank them based on likelihood and impact; you can then move on to identify any existing vulnerabilities within your department.
These vulnerabilities come in the form of people, processes, and technologies in place. Once you have both lists, you can start to see where your greatest areas of risk may exist. Don't hesitate to reach out to us if you need help navigating this process – we're here to help you keep your company safe and secure.
Risk mitigation and management
Once you've ranked your risks, it's time to decide how you want to handle each one. Do you want to reduce the risk by implementing countermeasures like firewalls or establishing backup locations? Or transferring the risk by purchasing insurance or bringing on a third party to shoulder the burden is more your style.
If you're daring, you might even accept the risk if the potential losses don't outweigh the cost of countermeasures. But whatever you do, pay attention to the dangers! Trust us; the consequences of denial can be irreversible.
Design an incident management and disaster recovery plan
Picture this: you're sitting at your desk, enjoying your morning coffee, when suddenly the power goes out. You wait momentarily, assuming it's just a temporary glitch, but the minutes tick by, and the lights stay off.
Panic begins to set in. You realize you have no plan to deal with this situation, and suddenly all your precious data and systems are at risk.
Don't let this be you!
When you develop an Incident Management and Disaster Recovery Plan, you can rest easy knowing that your organization is prepared for any security incident or natural disaster that comes your way. So don't wait until it's too late – start planning today with Sprinto.
Inventory and third-party management
As a business owner or manager, you should know who has access to your company's data and systems. This is where taking inventory and managing your third-party vendors, suppliers, and other outside parties comes in.
It's not enough to make a list and call it a day; prioritize the vendors based on risk and investigate further to uncover any potential security threats.
Surprises might be in store, but regularly monitoring and updating your list is a small price to pay for the peace of mind that comes with protecting your business's valuable assets.
Establish robust security protocols
Controls can come in many forms, from the technical bells and whistles like firewalls and antivirus software to the non-technical nuts and bolts like policies and physical security measures. To establish a strong security protocol, make sure to implement a security policy that guides your other policies like access controls, passwords and backups.
Creating a secure work environment through training
As the saying goes, "Knowledge is power." And regarding your company's data security, this couldn't be more true. Establishing frequent security awareness training for your employees is crucial in keeping your sensitive information safe.
It ensures that everyone is on the same page regarding company policies and empowers your team to take an active role in safeguarding data.
After all, a robust security program is only as effective as the people following it. By documenting and retaining evidence of training, you'll be well-prepared for future audits. So don't leave your company's security to chance – invest in your employees and keep them educated on minimizing risk.
Audit
Hiring a third-party compliance platform like Sprinto to assess your security program can offer invaluable insights you might have missed otherwise. This will provide an unbiased assessment, but they can also perform vulnerability assessments, including penetration tests, to determine your company's weaknesses.
And remember audits against global security standards like ISO 27001 or PCI DSS are necessary for compliance in many cases. If you feel extra thorough, conduct internal audits to assess your controls, policies, procedures, and risk management.
Benefits of Infosec compliance
Here are the benefits of infosec compliance:
You can protect your confidential data more effectively from unauthorized access, malicious actors, and breaches.
Compliance helps you avoid costly non-compliance fines and potential lawsuits that could arise from failing to keep sensitive customer information secure.
Demonstrating a commitment to security compliance increases customer confidence in an organization's products or services by showing that the company takes its obligations seriously when protecting private data.
Strengthens security measures and overall brand image. It makes you more attractive as partners or suppliers to other businesses who take cyber-security seriously.
Can eliminate redundant efforts working towards compliance-related activities. It increases operational efficiency and reduces costs associated with managing customer data securely over time.
What's next?
In 2023, security must supersede convenience. Sprinto's compliance platform provides an increasingly necessary layer of protection against state-of-the-art threats with a wide range of customizable options.
Incorporate real-time monitoring into your infrastructure without breaking the bank; it is your most valuable computer security investment this year. Our dedicated team is available to help you every step of the way. Let's show you how it's done. Speak to our experts here.
FAQs
What are the three principles of InfoSec?
The CIA triad is a robust information security model comprising confidentiality, integrity, and availability. Each component embodies a fundamental goal in the world of data protection.
Is compliance part of information security?
Yes, compliance is a part of information security. If you must adhere to specific security standards or industry-specific regulations, such as HIPAA and PCI DSS, conducting audits of your systems is essential.
What is the difference between Infosec and compliance?
Infosec is all about protecting business information while excreting controls. However, compliance ensures that these controls are meeting the requirements or any other contracts.
Meeba Gracy
Meeba, an ISC2-certified cybersecurity specialist, passionately decodes and delivers impactful content on compliance and complex digital security matters. Adept at transforming intricate concepts into accessible insights, she's committed to enlightening readers. Off the clock, she can be found with her nose in the latest thriller novel or exploring new haunts in the city.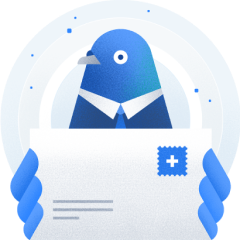 Subscribe to our newsletter to get updates
Schedule a personalized demo and scale business
Subscribe to our monthly newsletter

Sprinto: Your growth superpower
Use Sprinto to centralize security compliance management – so nothing
gets in the way of your moving up and winning big.