FedRAMP For SaaS: A How-To Guide
Meeba Gracy
Aug 14, 2023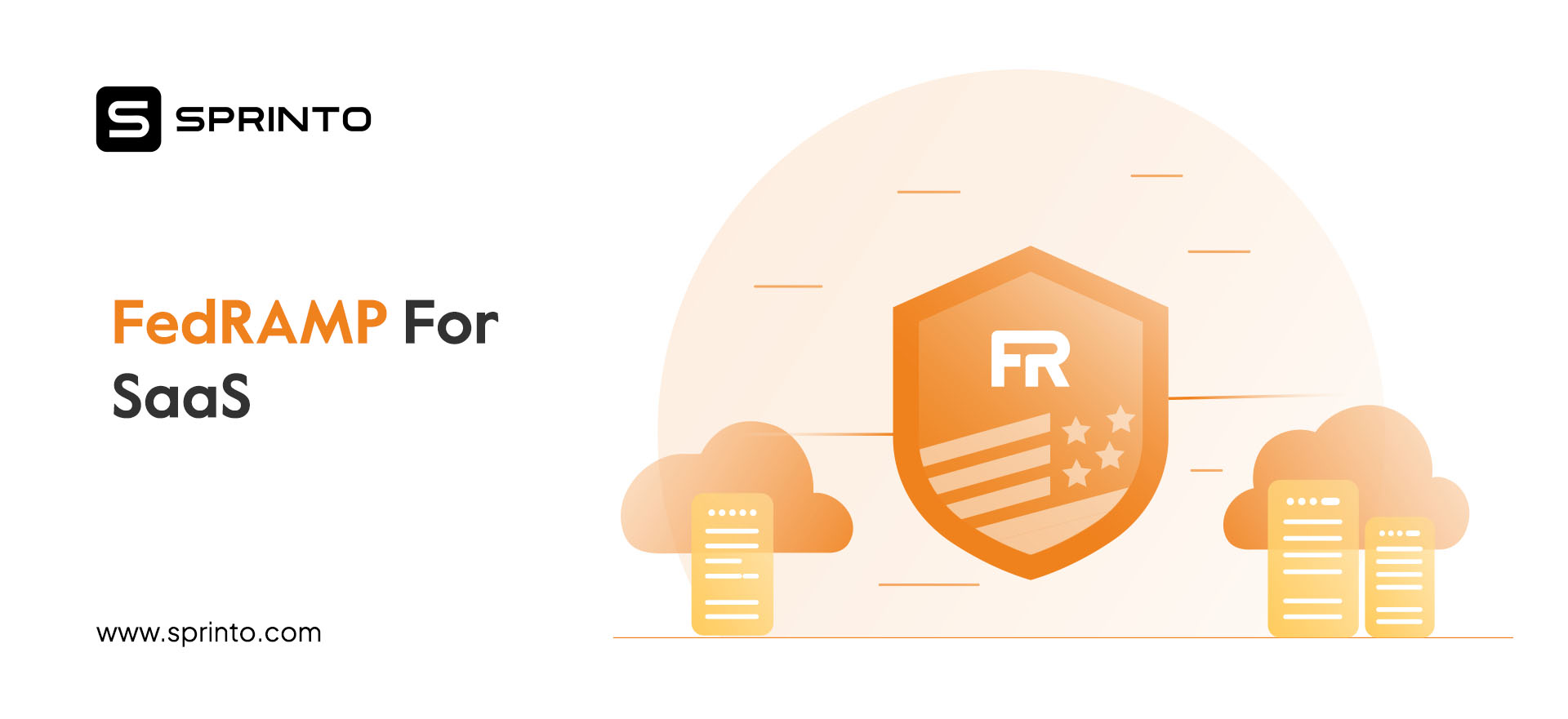 ---
Seizing new opportunities, expanding horizons, and delighting your existing customers is what fuels growth for SaaS businesses and we are positive that it is the same for your organization too.
The value of the stake increases as you set your sights on bigger and better prospects. One such high-stake prospect is the federal government of the United States. This is where you need FedRAMP for SaaS.
FedRAMP compliance is the key that opens doors to the government's vast world of opportunities. This article will be your guide to help you get your key. Here, we talk about everything you need to know about FedRAMP for SaaS.
Let's dive in!
What is FedRAMP for SaaS?
Federal Risk and Authorization Management Program (FedRAMP) was created by the Office of Management and Budget to assess and authorize federal cloud computing products and services for use within the United States federal government.
Federal Risk and Authorization Management Program (FedRAMP) is a government-wide initiative that is all about boosting the adoption of secure cloud services within the federal government.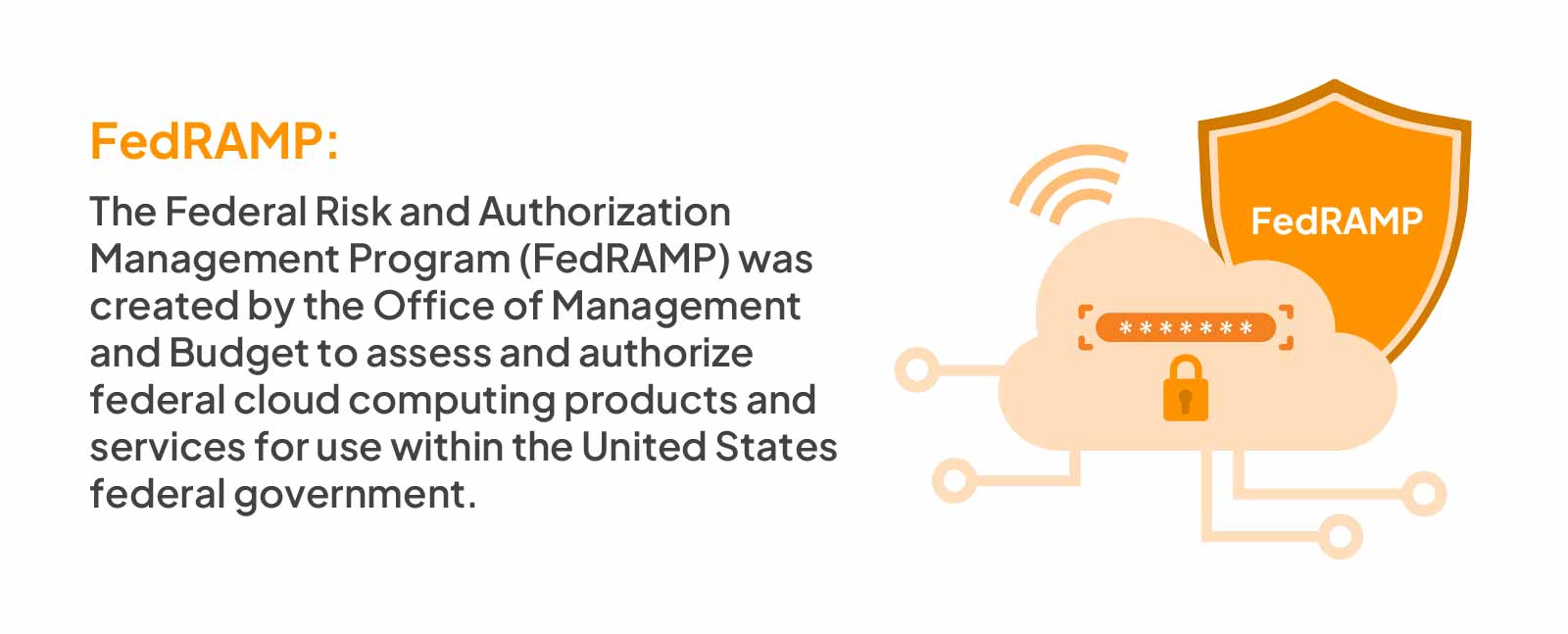 How do they do it? That's simple; they provide a standardized approach to security assessment, continuous monitoring and authorization for cloud products and services.
Initially, FedRAMP focused on cloud infrastructure – you know, stuff like virtual networks, servers, and firewalls. But over time, they also expanded their horizons to cover cloud applications.
Now, if your organization plans to offer the federal government cloud infrastructure or cloud software services, you'll need your software running on a FedRAMP-compliant cloud service provider (CSP). Plus, it must pass a FedRAMP audit by an independent auditor.
This audit will determine how your SaaS application demonstrates FedRAMP compliance by implementing a detailed list of FedRAMP controls.
Why is FedRAMP important for SaaS?
FedRAMP is important because it establishes a consistent and standardized approach to security for the government's cloud services. When your organization becomes FedRAMP compliant, you demonstrate uniformity in evaluating and continuously monitoring the security measures applied for these services.
Another reason why FedRamp is important is GROWTH!
Once you're FedRAMP authorized, you get a spot in the prestigious FedRAMP Marketplace! This is the go-to place for government agencies when they're on the hunt for cloud-based solutions. So, having your product listed here is like having a VIP pass to potential new business opportunities with government agencies. It's a win-win!
Being featured in the FedRAMP Marketplace also gives you a major boost in the private sector. Why? Because this marketplace is open to the public, any private sector company can explore the list of FedRAMP-authorized solutions. This is a feather in the cap that will make you stand out.
Also check out: FedRAMP vs SOC 2
How to get started with FedRAMP as a SaaS company?
Complying with FedRAMP compliance is not something many B2B organizations usually do. Hence, actionable information on the steps involved and things to look out for are not readily available. Sprinto has helped hundreds of B2B organizations become FedRAMP compliant.
Listed below is the path to start your FedRAMP journey: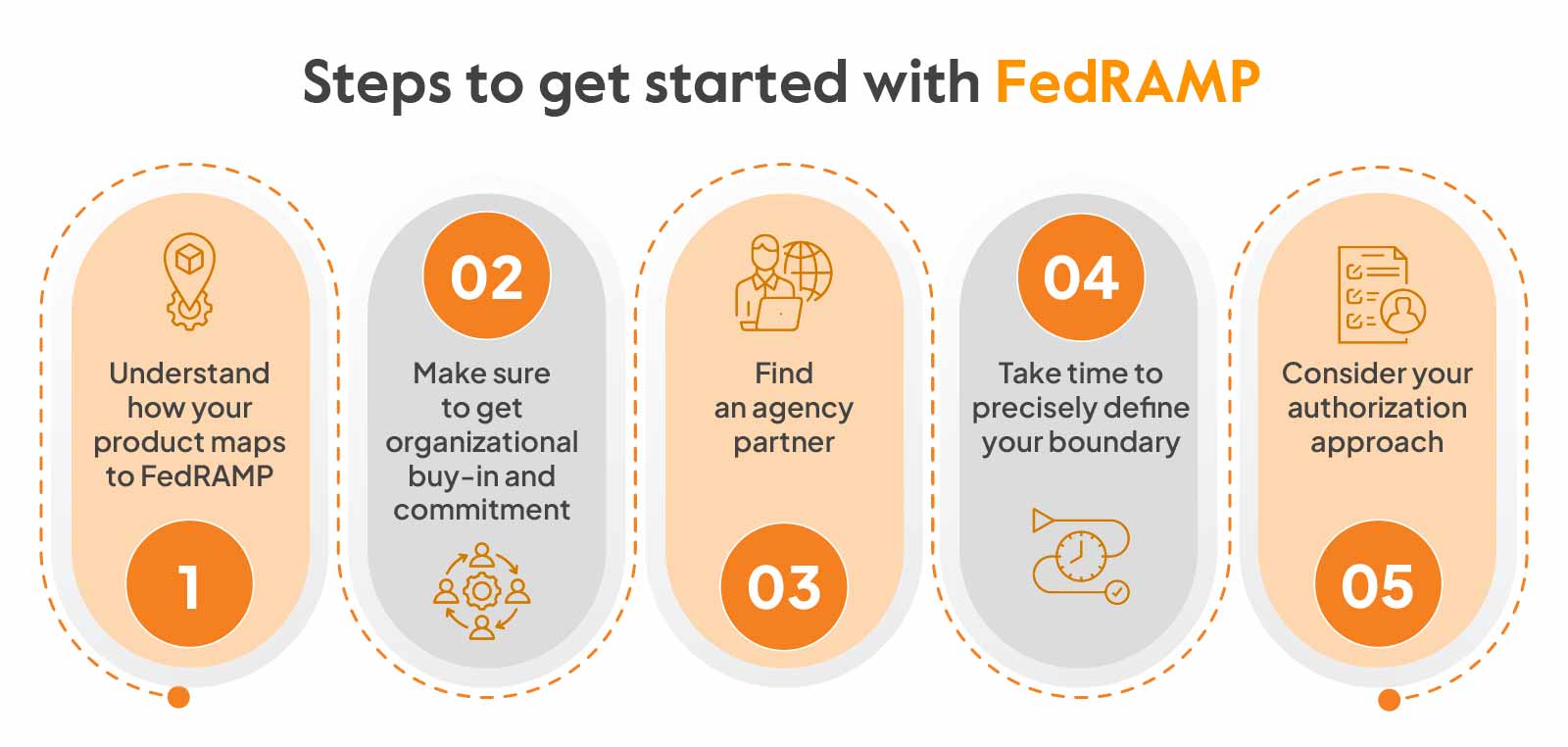 Understand how your product maps to FedRAMP
First, let's understand how your incredible product aligns with the FedRAMP security requirements.
This means it's time for a gap analysis. Take a closer look at your current "as-is" environment and see how it measures up to the FedRAMP standards. This analysis will help you spot any areas that need attention and identify the steps needed to bridge those gaps.
Risk Analysis & remediation to bridge the gap
Conduct a thorough risk analysis to understand the security structure of your organization, its internal processes, and the effectiveness of the technical and administrative safeguards you have in place. Based on your findings, deploy a remediation plan that patches the security gaps and strengthens your defense processes.
Check out: Best Risk Assessment Tools
Make sure to get organizational buy-in and commitment
A harmonious collaboration between executive leadership and technical teams expedites your organization's pace toward FedRAMP Authorization.
To make this a breeze, remember these 3 best practices:
Executive leadership on board: Get their enthusiastic buy-in as they recognize the immense value of FedRAMP Authorization. With their directive and investment, you're all set for a smooth ride.
An audit dream team: Assemble a team of well-versed experts in various IT audits like SOC, PCI, and ISO. Their know-how will be your Pegasus throughout the process.
Technical teams to the rescue: Your organization's technical teams are your partners in crime. With their support to prioritize federal security requirements right from the get-go, you are leapfrogging toward achieving compliance.
Look for an agency/partner
Government agencies are mandated to issue an "Authorization to Operate" (ATO) when they choose to work with you (use your product). This ATO is the golden ticket. This is officially given by a senior Federal official, granting permission for the information system's operation while acknowledging and accepting the associated risks.
But here's the exciting part: the ideal Agency partner is waiting to team up with you. Look for the Agency that's either using your product or is inclined to embrace it. They're the ones most eager to hop on board and make the most of your remarkable SaaS solution.
Take time to precisely define your boundary
Authorization boundary is a cloud system mapped out like an intricate masterpiece, showcasing its internal components. This maps the flow of federal information and metadata in your business environment.
This boundary goes beyond mere illustrations; it demonstrates your CSP's scope of control over the system. Plus, it includes any external services leveraged or customer-controlled components. It's like painting the complete picture of your cloud system's reach and influence.
As a vital component of your FedRAMP System Security Plan (SSP), defining your authorization boundary accurately is an absolute must. With this in place, you'll be well on your way to FedRAMP compliance and gaining government confidence.
Consider your authorization approach
If you have multiple products in your arsenal, it's time to think: should you pursue authorizations all at once or take them on one by one?
That's where Sprinto comes in to save the day! We're here to be your trusty guide, walking you through all the options and helping you carve out the most effective strategy.
Also, feel free to contact Sprinto's experts for information on initiating the process, acquiring responses to technical security inquiries, and engaging in strategy discussions.
How Sprinto is Helping With FedRAMP for SaaS Companies?
Sprinto with its cutting-edge compliance automation solution has helped businesses achieve the FedRAMP certification with ease. The journey to compliance might seem daunting, but we're here to make it smooth!
As for the overall cost, we understand the importance of budgeting. The assessment cost for FedRAMP compliance usually falls within the range of $125,000 – $145,000 based on the complexity of the organization, employee count etc.

With automation, we are able to slash this price down to a fraction of the usual range.
We know that you'd rather invest your team's size on developing your business and unlocking those big deals. We hear you. Sprinto's automation engine is designed to do all the heavy lifting while you captain the ship and monitor your compliance progress.
Excited about unlocking new business opportunities with the federal government? Get FedRAMP certified with Sprinto without dealing with the hassle that usually comes with compliance.
FAQs
Does FedRAMP apply to SaaS?
Yes, FedRAMP applies to all layers of cloud services, including SaaS, IaaS, and PaaS. Each layer must undergo its evaluation and obtain FedRAMP Authorization.
What is the difference between FedRAMP and FedRAMP+?
The difference between FedRAMP and FedRAMP+ lies in the additional security requirements. While FedRAMP serves as a program that establishes a risk-based approach to standardizing the federal government's adoption and use of cloud services, FedRAMP+ represents a more stringent security framework. It ensures that cloud solutions meet the highest security standards to cater to the specific needs and requirements of the federal government.
How much does it cost to go through FedRAMP?
The typical cost for FedRAMP Accreditation includes advisory services to develop the SSP, and associated appendices, and reviewing policies to meet Federal standards for a FedRAMP moderate system. Hence, the price falls between $125,000 to $145,000.
Meeba Gracy
Meeba Gracy is a bold copywriter and marketer. She's on a mission to stamp out gobbledygook to make compliance blogs sparkle. In her free time, Meeba can be found with her nose in a thriller novel or exploring new places in the city.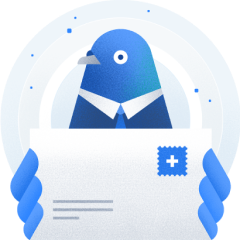 Subscribe to our newsletter to get updates
Schedule a personalized demo and scale business
Subscribe to our monthly newsletter

Sprinto: Your growth superpower
Use Sprinto to centralize security compliance management – so nothing
gets in the way of your moving up and winning big.