A SOC 2 program designed exclusively for

cloud-hosted companies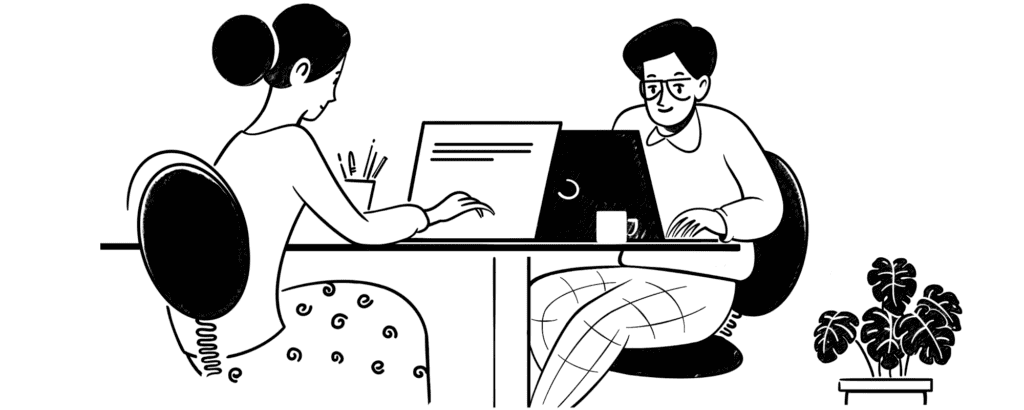 Security policies that make sense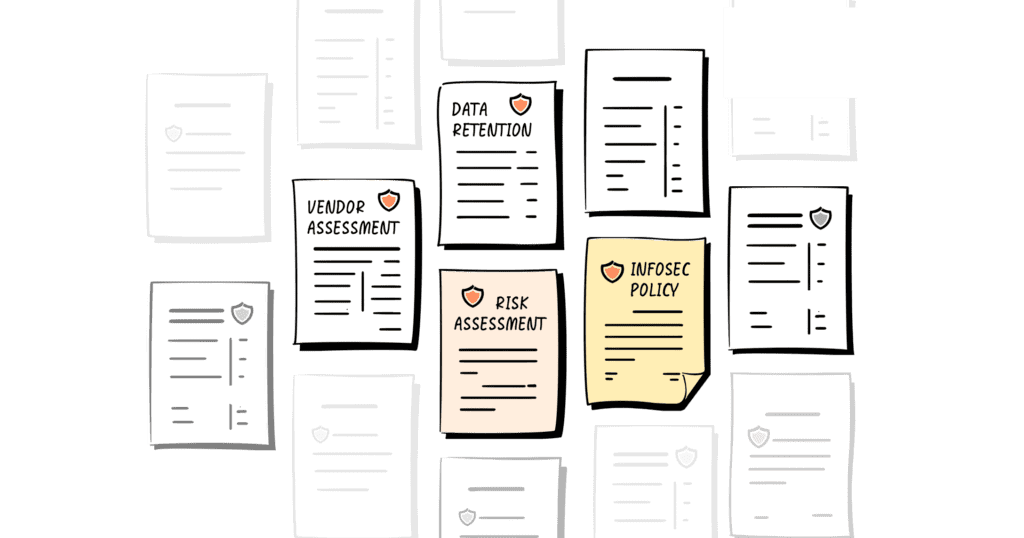 SOC 2 requires you to implement numerous security policies. Sprinto comes built-in with templates for 20+ security policies that are audit ready. You will no longer have to string together policies and procedures from the internet with dense language.
Moreover, Sprinto also manages versioning of policies, helps you share these with your customers. All the crucial workflows around policies – like getting them acknowledged on hire and periodically thereafter, periodic leadership review – are also built in.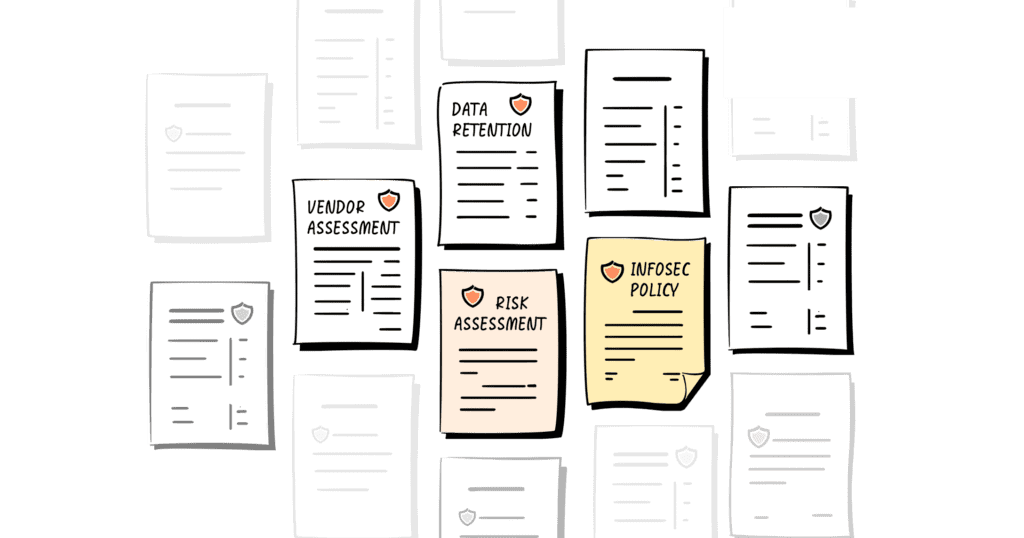 Employee on-boarding and off-boarding done right!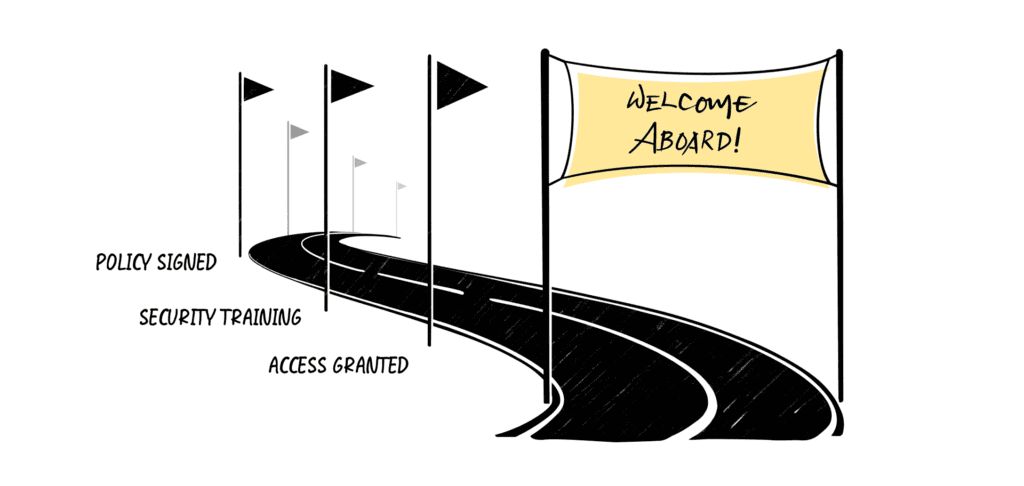 Secure onboarding and offboarding of staff can be one of the tricky and taxing aspects of SOC 2. Without due care, tasks can easily fall through cracks.
Sprinto makes this simple for you. Using our integrations with your business systems, Sprinto detects new accounts to trigger onboarding workflows. Next, it generates downstream tasks around background checks, security training, policy acknowledgements, access control etc, and tracks them to completion. The same works for off-boarding too!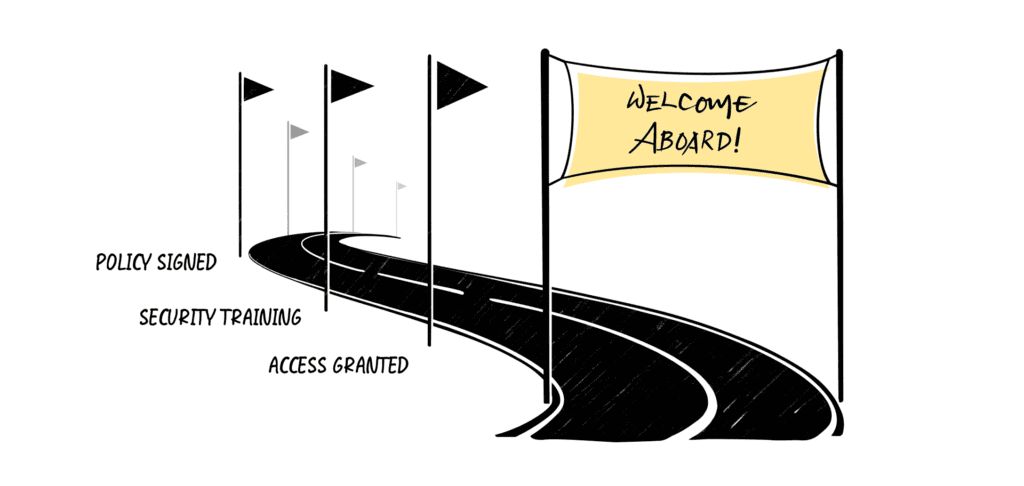 Collect and catalog evidence automatically. Its like magic!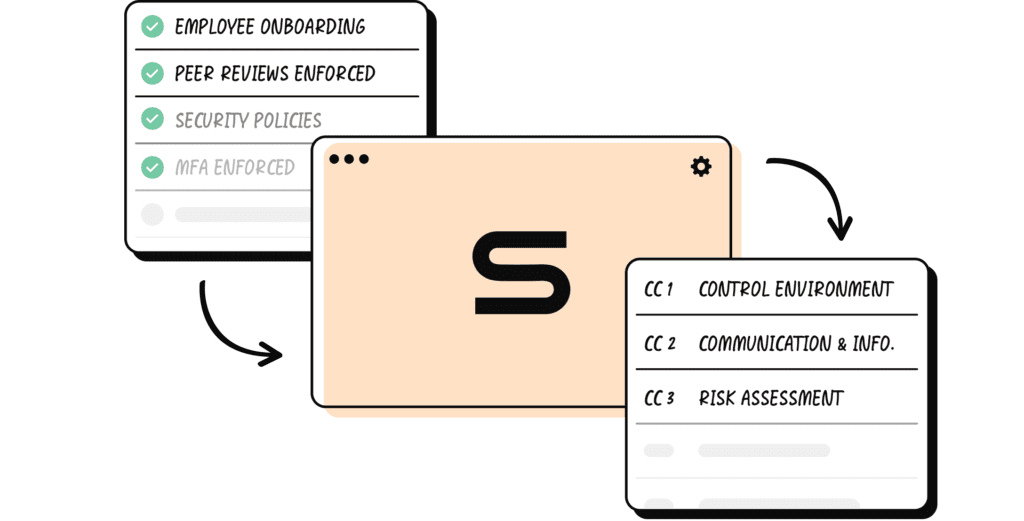 Meeting SOC 2 requirements is one thing – collecting auditable evidence for the same is a completely different thing.
Sprinto continuously monitors your systems and gathers evidence. Further, it catalogues the evidence as per SOC 2 criteria. You and your team save hundreds of hours of menial busywork every year.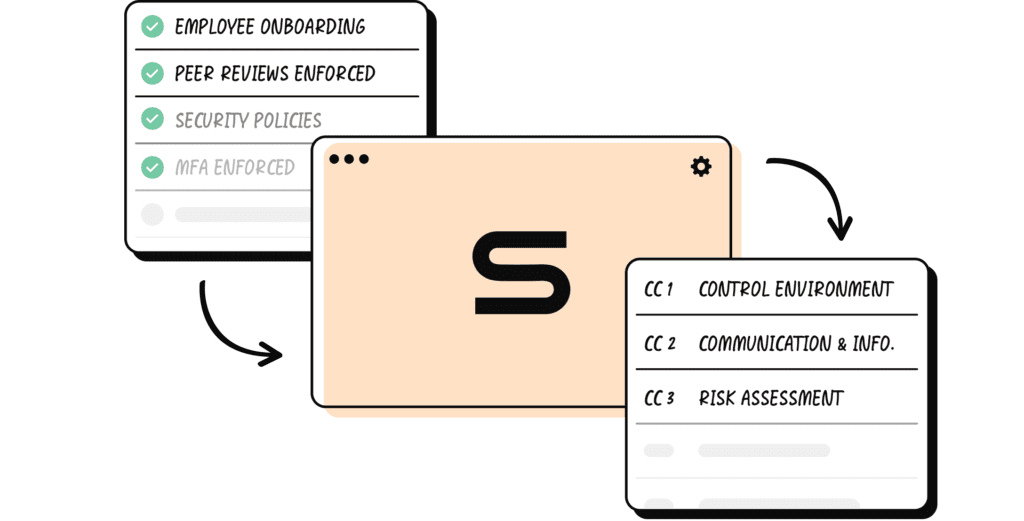 Upgrade your business to enterprise-grade security without sacrificing your agility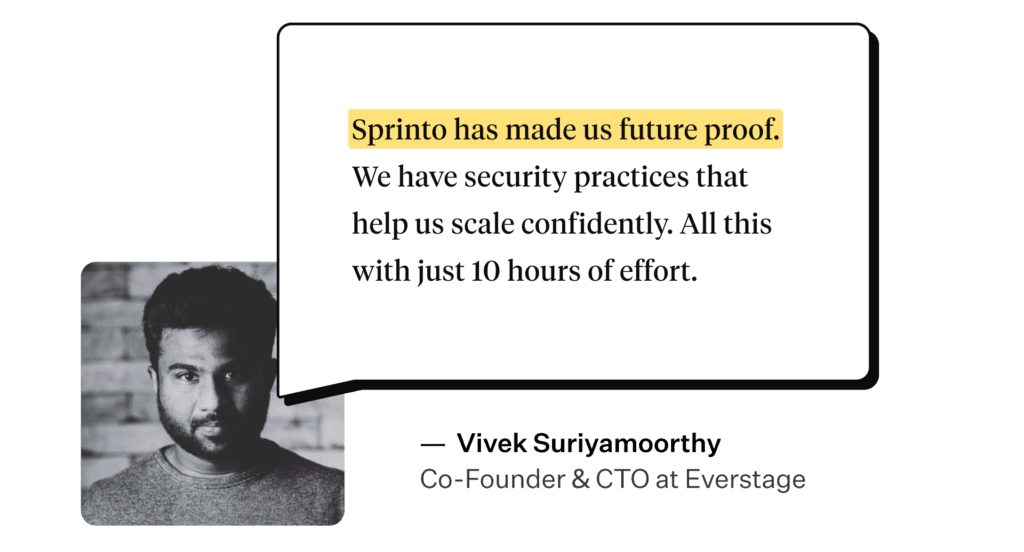 Sprinto comes baked-in with security best practices that help you keep your systems safe. But we also understand that cumbersome practices get eventually circumvented, and that ultimately leaves your systems vulnerable.
The best security practices are not only effective, but also simple to use and maintain. This dictum is at the heart of Sprinto's information security program. With Sprinto, you get the best of both worlds – security, as well as a great employee experience.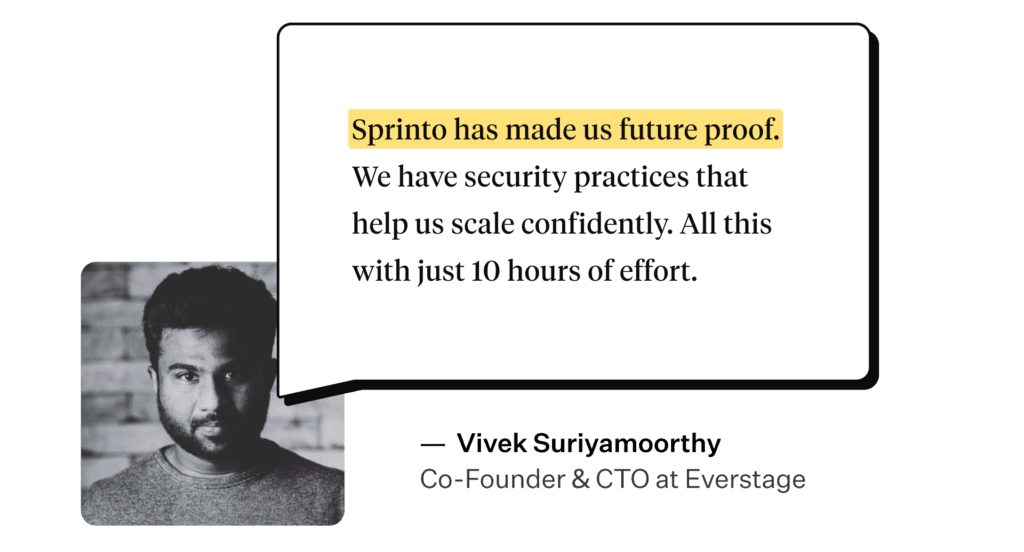 Stress-free and integrated audits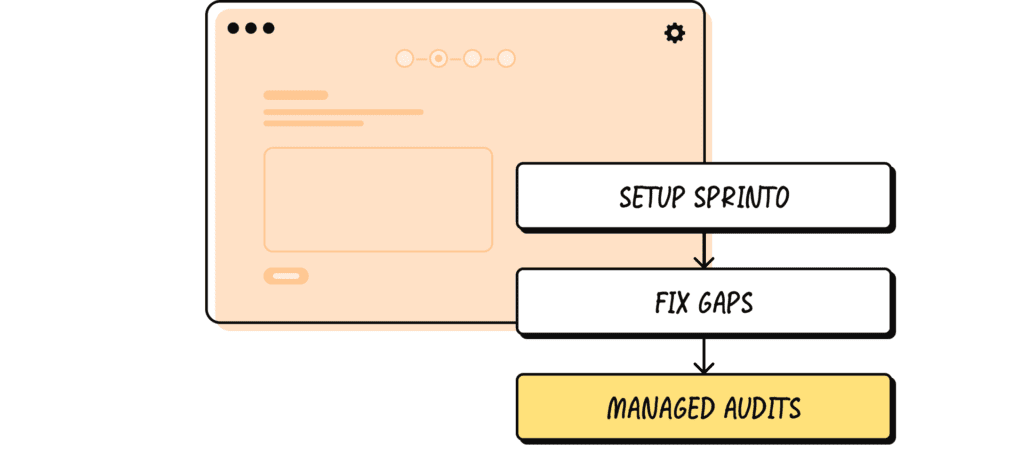 SOC 2 audits can be taxing, uncertain affairs where you're left grappling with compliance jargon and auditspeak.
Sprinto automatically maps your work to audit requirements. While you run simple business-processes on Sprinto, the platform automatically converts this to auditable-evidence. Our audit-managers interface between you and the auditor to make the process completely seamless.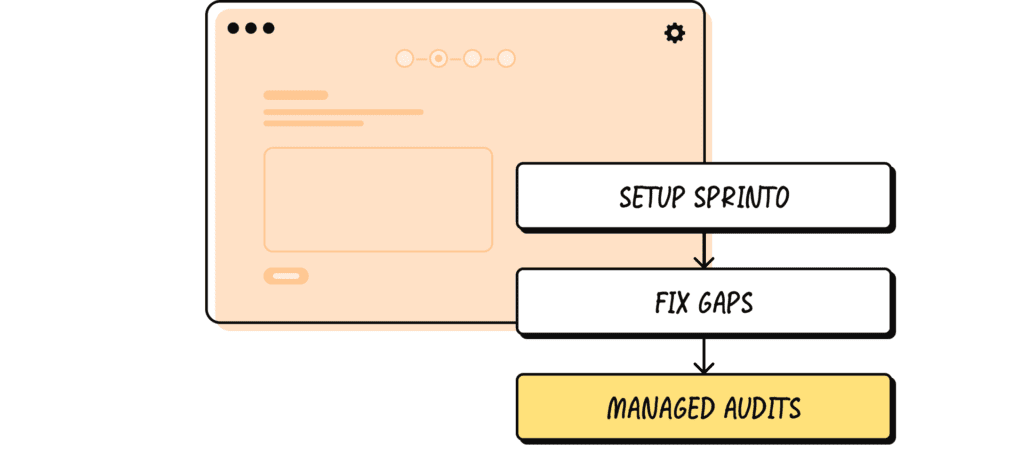 Our built-in apps save you money and hassle!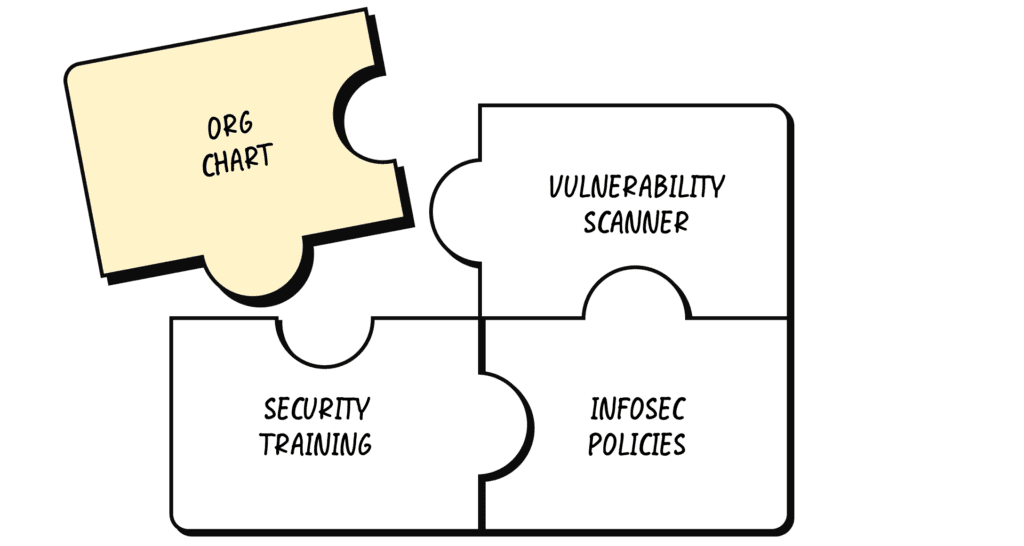 Your SOC 2 journey often requires you to purchase additional software. These include MDM software for endpoint protection, Security training, Org chart management software etc. This is often a hidden cost in your SOC 2 journey.
With Sprinto, security training, org charts, laptop monitoring agents etc. are all built-in. This not only saves you money, but also saves tons of timethat you would otherwise spend in collecting evidence from them for your audits.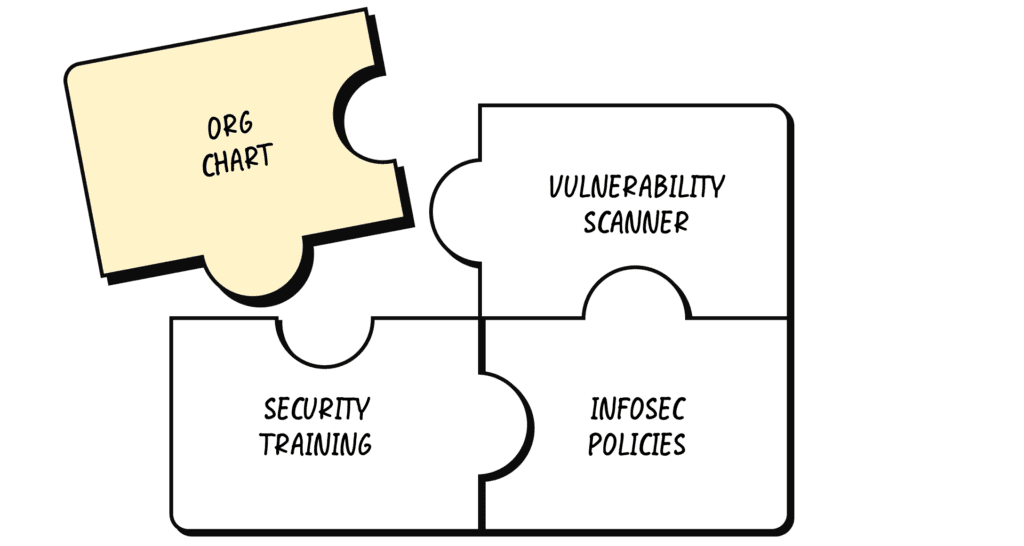 10X faster. Your SOC 2 prep in weeks not months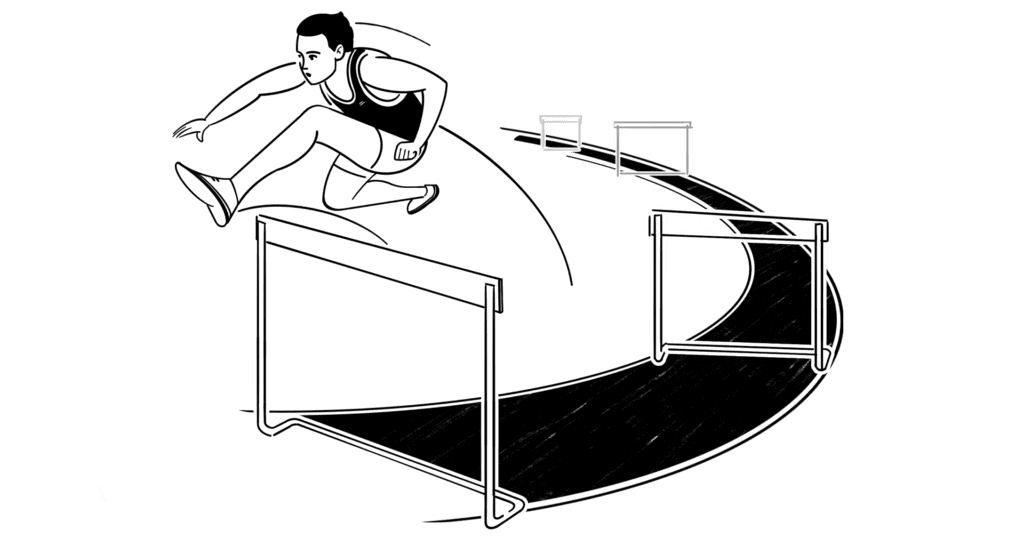 SOC 2 has 100+ requirements, and meeting these requirements manually is a long and exhausting journey. It takes months!
Sprinto does all the SOC 2 heavy-lifting for you. No more drowning in paperwork, documents, screenshots, google searching for compliance jargon etc. Everything you need is built into Sprinto. It is more than a tool – it handles all your complex compliance requirements from beginning to end. As a result, you can fulfil SOC 2 requirements in weeks not months.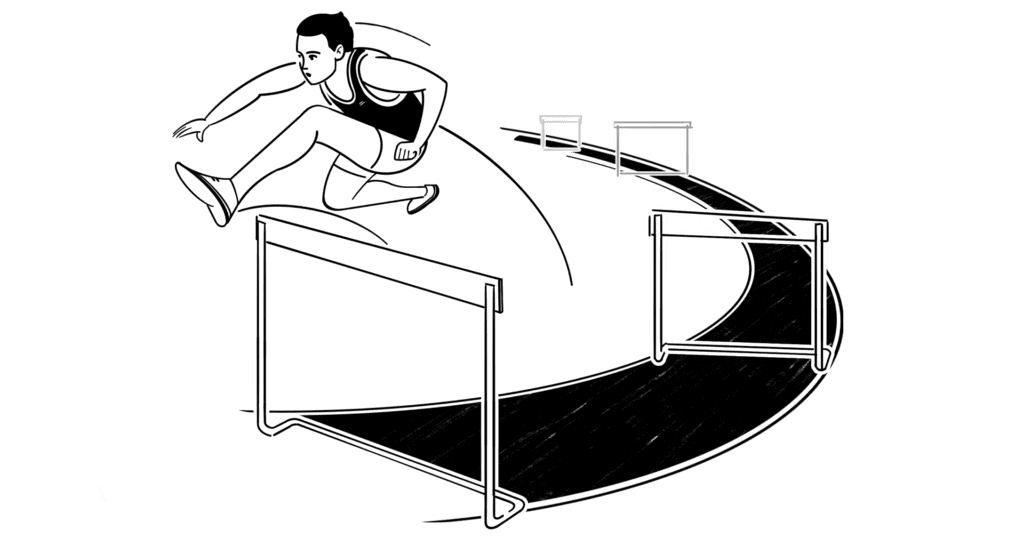 Compliance expertise to support your SOC 2 journey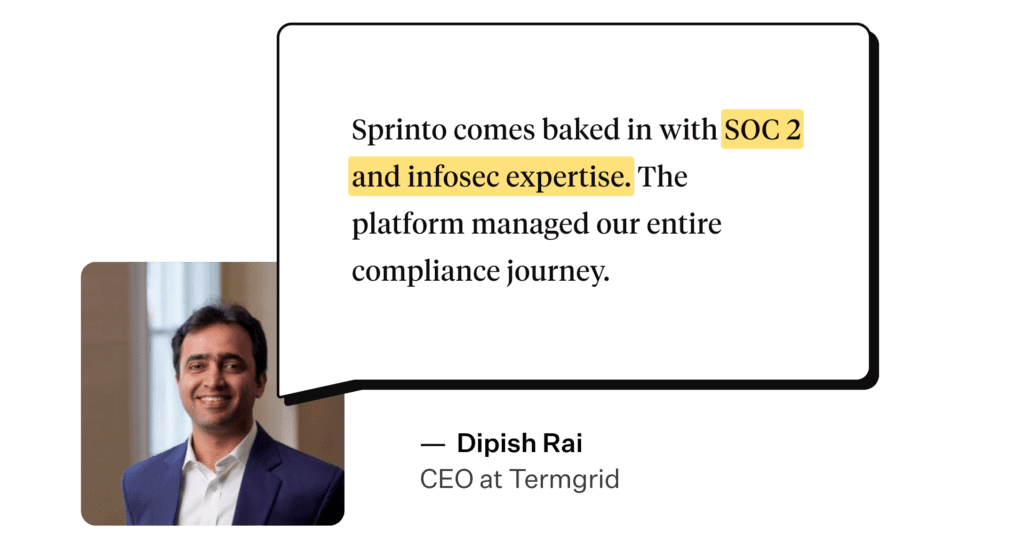 We know that you'd like to spend time on shipping new features, acquiring customers, and keeping their data safe – rather than learning compliance-jargon and auditspeak. Sprinto handles 100% of audit requirements so you don't have to learn this jargon. When your auditors have any questions, our audit-managers are there to assist you in answering them.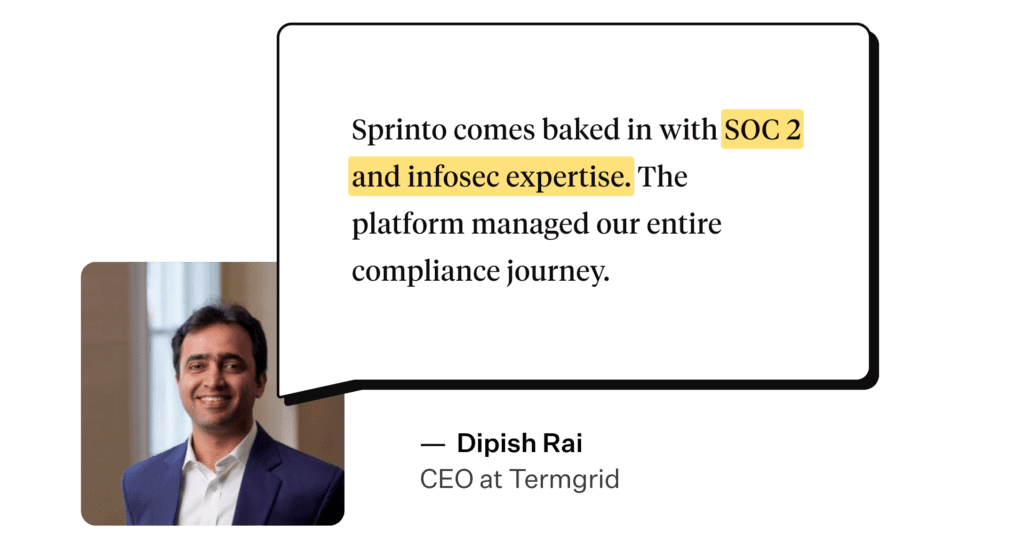 Grow with confidence. Our compliance program scales with your needs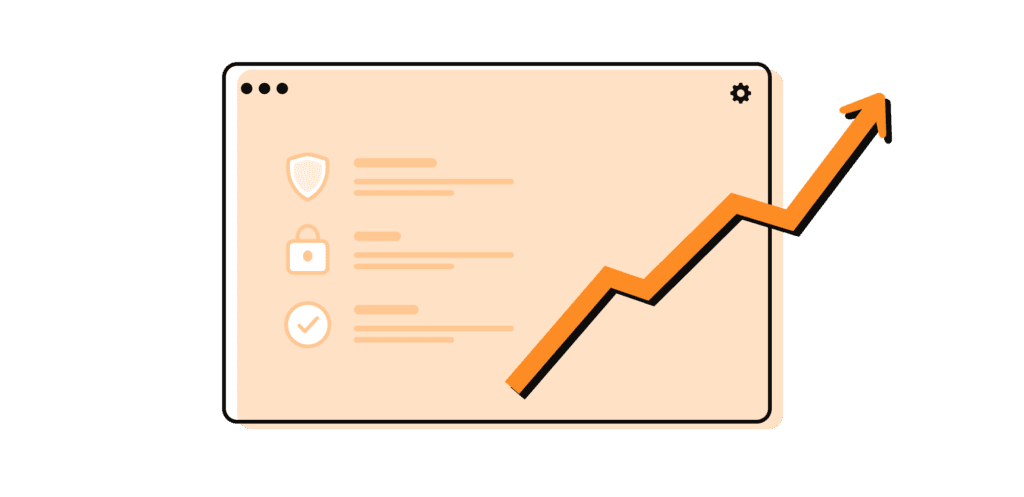 As your company scales, so do your security and compliance needs. It is challenging to evolve your compliance program to ensure it remains effective as you add more people.
Whether your internal compliance needs updates or your customers require specific controls, Sprinto is built to handle these requirements seamlessly. With Sprinto, you are assured of peace-of-mind along every step of your growth.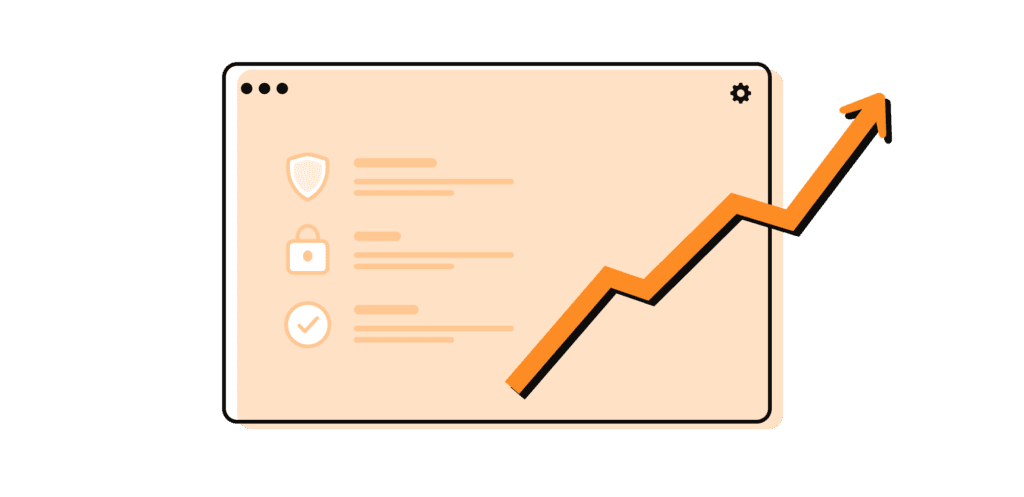 SOC 2 is a team game. Seamlessly collaborate with your colleagues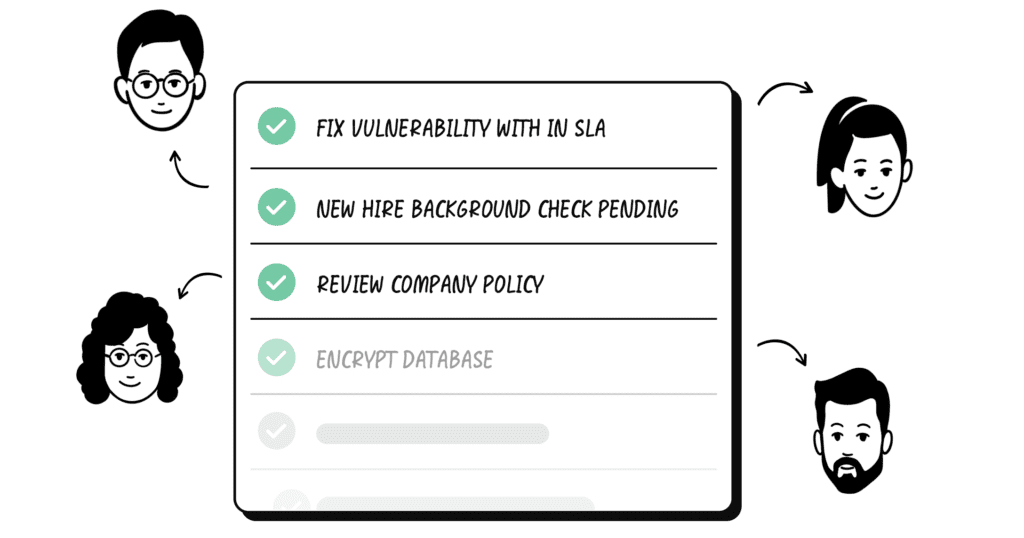 SOC 2 has multiple stakeholders in your company – your leadership, engineering, devops, people ops and every one else. Managing SOC 2 requirements across all these people is like herding cats.
Sprinto is designed to ensure that right tasks are notified to the right people at the right time- you will find it a breeze to meet and maintain SOC 2 requirements.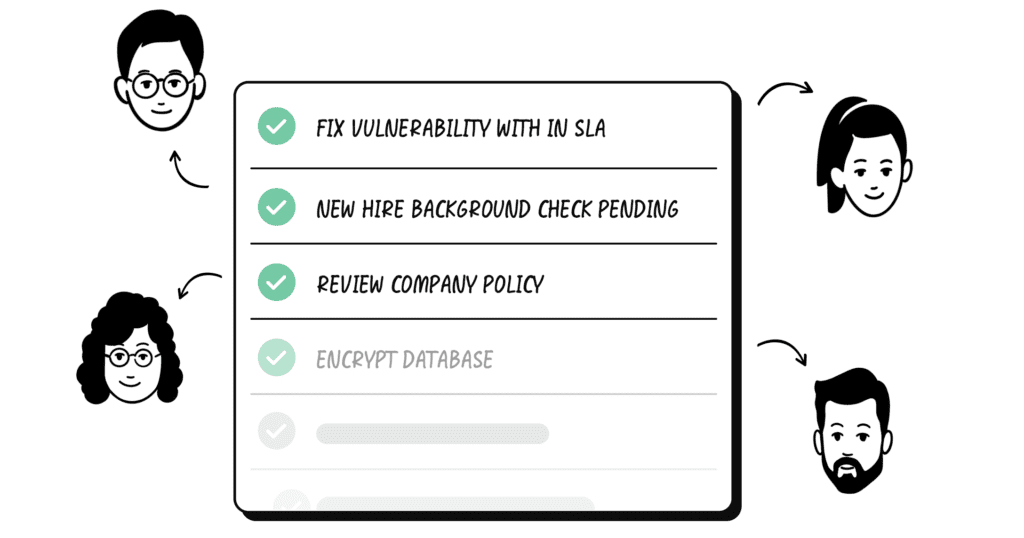 Get your realtime compliance status – any time you like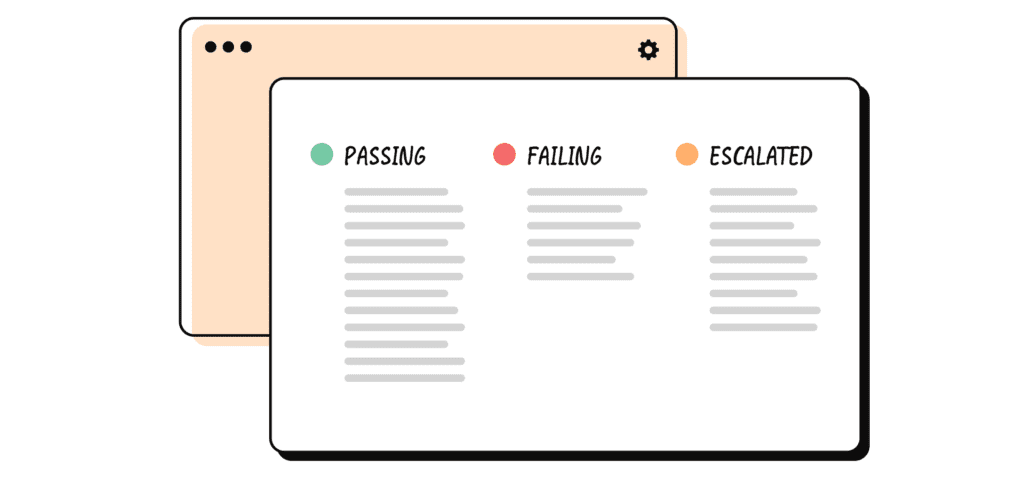 Sprinto continuously monitors your systems for all compliance requirements, and gives you a birds-eye view of your security posture. No more juggling through spreadsheets and todos to know what's in the red.
Not just that, Sprinto's 24×7 monitoring sends actionable alerts to your team – so that they can attend to discrepancies as and when they occur. Continuously compliant, and always secure!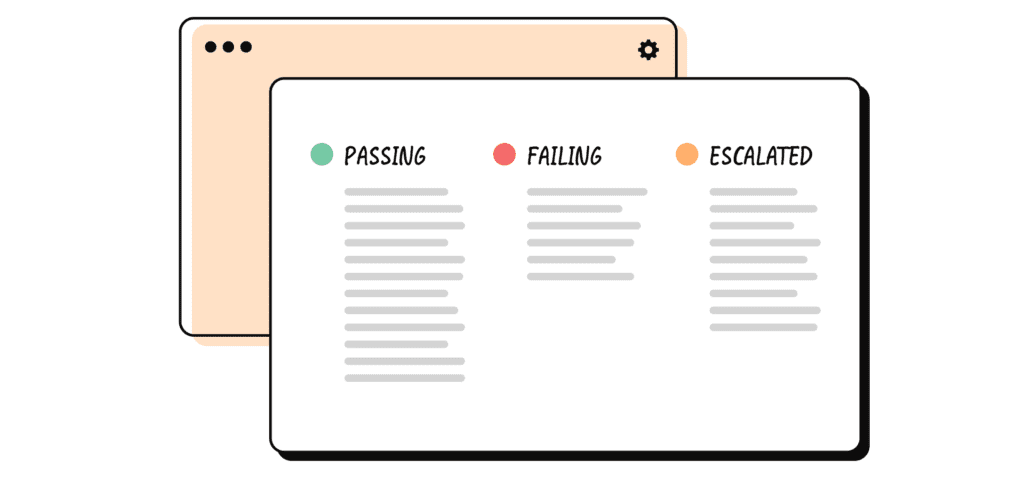 Stand out from your competition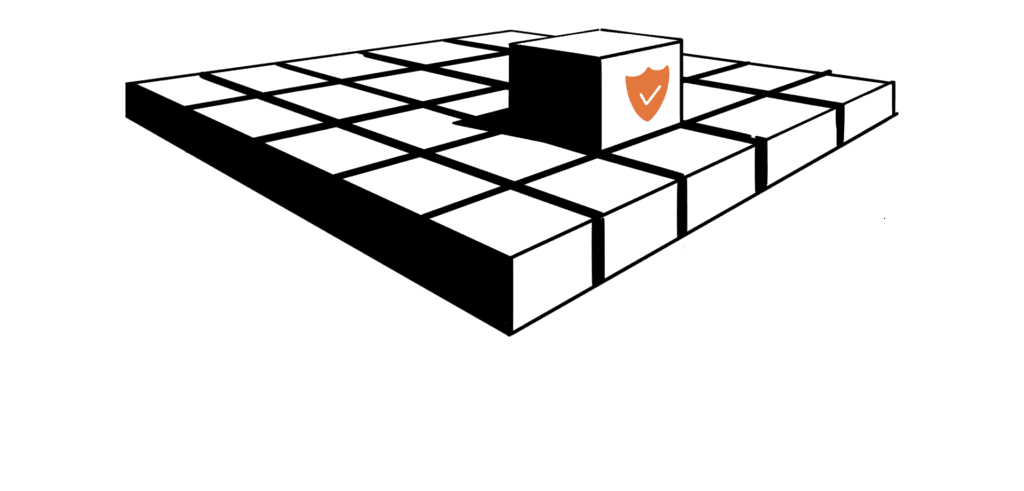 Make security your differentiator. With Sprinto, you can make SOC 2 a way to win trust and inspire confidence, rather than just a checkbox. Close enterprise deals faster and navigate vendor assessments with ease!