We're thrilled to announce that Sprinto has been recognized as a Security Compliance Leader in the Summer 2022 Grid® Report by G2.
Sprinto also ranked #1 in Best Usability, Best Relationship and Best Price, outperforming the competition and collectively winning 9 badges across categories.
G2 is one of the largest software marketplace and services review platforms, used by more than 60 million people each year—including employees at all of the Fortune 500 companies.
Sprinto made its debut on G2 last quarter and we are proud to have quickly climbed up to the Leader's quadrant, carving out our position as a market leader in Security Compliance. Sprinto has been called out for high satisfaction scores across metrics such as:
100% of users feel Sprinto's product is going in the right direction
99% of users believe Sprinto offers high quality support
97% of users are likely to recommend Sprinto to peers
97% of users feel Sprinto is easy to do business with
96% users feel Sprinto meets business requirements
94% users feel Sprinto is easy to set up and use
"To know that this award comes from real reviews by our customers is a massive honour for the entire team at Sprinto. We would like to thank all our customers for their continued love and support and for truly believing in Sprinto's mission to make compliance faster and cost-efficient for cloud-first companies. This recognition reinforces our commitment to help businesses become future-proof and scale faster with a powerful security posture. We fully intend to not only uphold this honour but exceed this standard and deliver exceptional compliance experiences for many years to come." Raghuveer Kancherla, Co-founder at Sprinto.
"Sprinto has gone from strength to strength and is now a Leader in G2's Security Compliance category. Not only is Sprinto named an overall Leader, but they also came up #1 in both "Best Usability" and "Best Relationship" in G2's Summer 2022 reports. But Sprinto's performance which makes an even bigger impact with their customers – they were #1 in ROI and User Adoption in their category." – Chris Perrine, Vice President & Managing Director, Asia Pacific at G2.
G2 ranks companies based on market presence and authentic reviews & ratings from real businesses, and this achievement marks a significant breakthrough for us and propels us to drive powerful security compliance experiences for cloud-hosted businesses around the world.
Here is a comprehensive list of all the badges that Sprinto won in G2 Summer 2022 report:
Leader – Security Compliance
High Performer – Cloud Compliance
High Performer – Cloud Security
High Performer – Cloud Security Mid-Market
High Performer – Cloud Security Small Business
Best Usability Summer 2022
Best Relationship Summer 2022
Take a look at what some of our customers have shared about us on G2: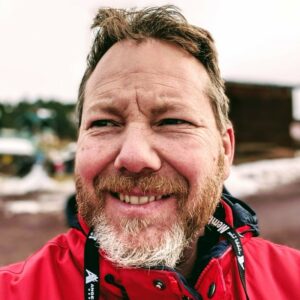 Shawn S, VP Technology, SABX">
"Sprinto is the fastest, best way to accomplish SOC 2 Compliance"
Sprinto has a team that meets with you each day to review the next steps. Your only biting-off a small portion of work each day – over a 10-day time frame. At the end of the 10 days you have all evidence gathered and can start your SOC 2 Audit.
Shawn S, VP Technology, SABX

"Sprinto to SOC 2 with Sprinto"
Onboarding with the Sprinto product and team was a breeze. Anytime I had a question about a policy or requirement, it was easy to find the solution within the product or with the Sprinto CS team. I don't have to keep special calendars to manage staying on time with due dates as I am reminded through the platform. Onboarding new team members is a breeze and off boarding is equally. Busy work is out the window and we are compliant!
Jessica H, VP of Product, Clockwork

"Delightful and efficient, working with them felt like a sprint rather than a marathon"
Entire process of onboarding on their platform was smooth. They have people who know the ins and outs of enterprise security questions. The pre-requirements work they did in order to prepare our system for SOC was very helpful
Milan S, Co-founder & CTO, Rattle

"Sprinto helped us to achieve real infosec compliance rather than relying on paper based truth"
With Sprinto we're achieving infosec compliance. Love the fact that Sprinto integrates easily with all our standard tools.
Ruben S, CTO, Capptions
Want to start your compliance journey with the leaders of Security Compliance?
Schedule a call with our Compliance Experts and see if Sprinto fits your business needs by clicking on the button below.