GDPR Compliance Automation for SaaS Companies
Secure company data with a guided solution that enables "zero-touch" audits
Book Your Free Consultation Call
10x faster GDPR conformity
Move beyond the strenuous approach to compliance with a tech-enabled solution that saves effort while super-speeding-up the process. In just 4 simple steps, obtain conformity against full coverage GDPR compliance checklist 10 times faster.
Save more than 90% engineering efforts
Empower your Head of Engineering with unmatched lucidity and control. With custom-designed full stack compliance automation, allow your team to focus on product building and business growth. A 90% more efficient process means significant cost and effort savings for your enterprise.
Sell to small & mid-size companies
With GDPR compliance under your hood, expand your horizons by selling to larger companies. Get approvals on stuck deals and target markets that weren't accessible before. Establish brand trustworthiness, and grow your revenue with Sprinto.
Maintain competitive edge
Maintain your edge over competition and hold on to your brand value with "continuously compliant" status. Discover changes in GDPR standards and guidelines along with implementation assistance through live-session based guidance by compliance experts. Benefit from end-to-end security monitoring and a strict commitment to security.
Speak with compliance expert now
Here's what to expect from your personalized demo
Get an understanding of GDPR Compliance

Know how Sprinto saves you 100s of dreadful hours

Know how you can get audit ready in a matter of days
Sprinto is the trusted way to compliance for
startups & Fortune 500 companies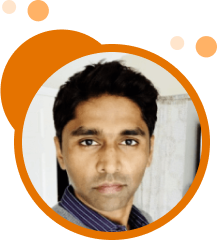 Ravi Pratap
CTO & Co-Founder
Mobstac
" Thrilled that we picked Sprinto – it's more than just a product. It delivers an outcome."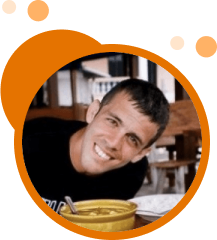 Udi Vaks
Head of Growth
HP Indigo
" The Sprinto product and the team are unbelievably good! On an NPS survey, I would rate Sprinto a 11 on 10."


Specifically designed for Cloud hosted companies

GDPR has different implications to different types of companies. Which is why generic compliance programs end up giving you more compliance cruft and less security. Sprinto is specifically built to suit your needs as a cloud-hosted company