How Sprinto helped PreSkale complete SOC2 audit in under 30 days
B2B presales teams across a range of sectors, from fleet management to fintech, rely on PreSkale – an all-in-one presales intelligence platform for sales engineers that helps identify winning GTM strategies, streamline evaluation experiences, and deliver impactful solutions to drive sales conversions.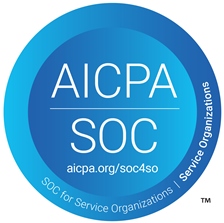 3 weeks
Time to SOC2 audit readiness
1 week
Time to complete SOC2 audit and receive report
Challenge
Because PreSkale attracts a lot of interest from B2B companies with a security-first mindset, Prashanth Ganesh, COO and Co-founder of PreSkale, was keen on launching a SOC2 compliance program to build and give the assurance of a strong and stable product. "Compliance is no longer being asked. It is being demanded," asserts Prashanth. "And procrastination will lead to disaster."
"Integrations are the heart of our product and making affordances for edge cases is important. This means we have to work on building a product that not only covers a large ground data-wise but does so in a safe and secure way. Customers ask for that kind of assurance," Prashanth adds. "Here attestation plays a big role," he declares. "The fact that someone in a position of authority has objectively assessed your processes and stamped you as compliant allows you to 'show', not just 'say', that you are following good practices," he continues.
Unfortunately, Prashanth's previous attempts at SOC2 compliance left him on uppers and feeling short-changed. PreSkale needed a solution that could help them quickly implement the SOC2 compliance program to navigate the rising interest from customers to work with a security-first product.
After exploring many different security software solution providers, PreSkale zeroed in on Sprinto.
"Sprinto checked two big boxes right upfront – cost and customer friendliness," Prashant remarks.
"We are consciously orienting towards 'growing with security' – that's our new default. And because we are a small company with a small architecture, we have the unique opportunity to sow the seeds of a security-first culture. This way, engineers get into the practice of mindful coding and safe handling of instances early on and this, by itself, is a strong signal of maturity."
Solution
Sprinto supported PreSkale in launching a SOC2 readiness program (against 3 TSCs) and expediting its audit. Spinto's ability to integrate with different cloud applications and its ease of use played a big role in moving PreSkale towards audit readiness in record time. "I spent all of 2 days talking to our CSM – they set us up for success right from the start. After that, I was able to tinker around the platform and tie together different data sources myself," Prashanth recounts. "It was super straightforward, errors were pointed out clearly, and described in a simple language. There was no need to go look up documentation elsewhere," he adds.
PreSkale used Sprinto to centralize the monitoring of security controls on all entities. "In those 4 weeks, Sprinto became my daily calendar activity. I would launch Sprinto to know where we are failing and passing and get corrective measures going immediately. It was important to get to that 100% mark and upload clean, scanned reports for audit," recounts Prashanth.
Results
PreSkale was SOC2 Type 1 audit-ready in less than 3 weeks and received the auditor's report a week after. "This is the fastest I have ever seen anyone get their SOC2 report" Prashanth exclaims.
Prashanth also rejoices in the learnings that have happened as a result of engaging with Sprinto. "For instance, I knew that entity security is a part of SOC, but Sprinto taught me the intricate details as to why," he says.
More remarkably, with Sprinto in place, PreSkale confidently maintains the etiquette of security and compliance like a mature product company. "Most companies get a SOC 5-6 years in their journey. For this, they invariably have to refactor their code which is like opening Pandora's box – you never know what can happen," notes Prashanth. "With Sprinto, we were able to refactor our code and secure the product in a matter of two weeks, unlike others who spend months at stretch. In a way, we are leaping towards being a top-notch tech. And it is this that will fuel our growth," he adds.
With Sprinto, PreSkale now has the tools to maintain security practices and enhance compliance year-round. "Compliance is never once and done. It matters to auditors and to us that we are regularly checking our systems for safe practices. This way, we can submit reports and evidence of compliance without worry or struggle."
For us, information security, code optimization, and product development all command the same priority. Indeed, to deliver value is to deliver it securely – this is the ethos we stand by and hope to cultivate in our culture.