How NitroPack fast-tracked compliance and strengthened security with automation
NitroPack is the leading site speed and performance optimization solution used by digital businesses worldwide. The automatic SaaS solution is popular among startups and SMEs looking to improve website performance and conversion rates.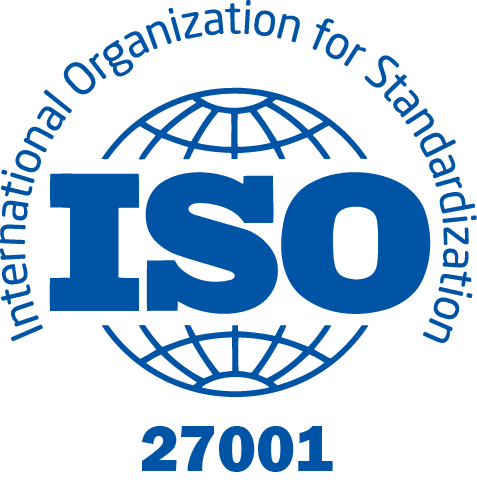 6 months
Time to complete SOC2 & ISO27001 implementation, observation, and audits
Security strengthening
Continuous compliance
Challenge
With an explosion of interest from mid-sized companies and large businesses, the need to demonstrate compliance with leading security standards became critical. NitroPack has operated with security-first principles and followed GDPR practices from the start. But the lack of formal and organized security practice, as well as third-party validation of this practice, was proving to be an impediment.
NitroPack aimed to undergo a SOC 2 Type 2 and ISO 27001 audit and considered hiring a local consultant or one of the Big 4s. "Although we had security practices in place, we needed someone to help organize, review, and identify gaps in our practices and help us fix them," recalls Georgi Petrov, CEO of NitroPack. However, engaging a consultant was proving time-consuming and required a great deal of effort. "Some even suggested spending time in our office reviewing our infrastructure, which seemed unnecessary."
NitroPack had strict timelines for achieving compliance, so they preferred to work with a technology partner who had innate [compliance] expertise.
When evaluating compliance automation platforms, Sprinto stood out for its organization and automation. "Sprinto felt organized enough to organize us. The platform and the implementation plan were clear and well structured," remembers Georgi. "Investigating Sprinto, we felt assured that it could integrate with our systems and automate everything. This way is more accurate and less time-consuming."
With Sprinto, we felt assured we'd be able to meet our timelines!
Solution
Once NitroPack plugged in its cloud systems with Sprinto, it moved through SOC 2 and ISO 27001 program implementation, guided by Sprinto's compliance experts. "We followed the plan to the T," remarks Georgi.
With Sprinto activated, NitroPack could detect noncompliance risks, misconfigurations, and security anomalies almost right away. "The system alerted us to the need to update some underlying infrastructure in Kubernetes. We realized that while it was production-ready, it was not compliance-ready," remarks Georgi.
Sprinto also alerted NitroPack to vulnerabilities in their vendor management practices and promoted remediation that was in keeping with new security criteria. "Sprinto gave us a systematic way to quantify risks from vendors. We even parted ways with a vendor who did not meet the security criteria."
By activating automated checks across the cloud, NitroPack could ensure granular telemetry and track compliance with a high level of accuracy.
"The most functional and valuable part of Sprinto is its continuous security and compliance checks," says Georgi. "Every time there is a change, Sprinto alerts us and reminds us to check if security is intact. This is how security should be – continuous, not periodic. Sprinto assures us that everything is happening safely and securely."
While tracking SOC 2 and ISO 27001 compliance, NitroPack also leveraged Sprinto to check readiness against GDPR and decided to refresh its GDPR practice to align better with other security programs. "We value security and want to keep ourselves up to date," notes Georgi. "The incremental effort to take on multiple compliances was next to none," he adds.
Results
NitroPack completed the implementation, observation, and audit of SOC 2 Type 2 and ISO 27001 programs within 6 months. "The auditor dashboard played a major role. It gave our auditor organized data and this was helpful," shared Georgi.
After completing its audit, NitroPack has doubled down on its efforts to engage mid-market prospects. Internally, Georgi finds comfort in the knowledge that NitroPack's security practice is now verified, streamlined, and stronger than before. "Managing security, especially with distributed teams across the world, can be challenging," notes Georgi. "But automation monitors security and maintains compliance, making it easy."
Automation allows for continuous security checks, which is its single biggest value. Because Sprinto is responsive, alerts are prompt, delays are minimal, and security is maintained.
Using Sprinto, Georgi can immediately grasp what needs to be done to secure systems and ensure compliance. "I get a bird's eye view of what is working and what is not, and this saves me time because I get to focus on the important tasks."